Living with Alzheimer's with Dr. James Leverenz
July 21, 2021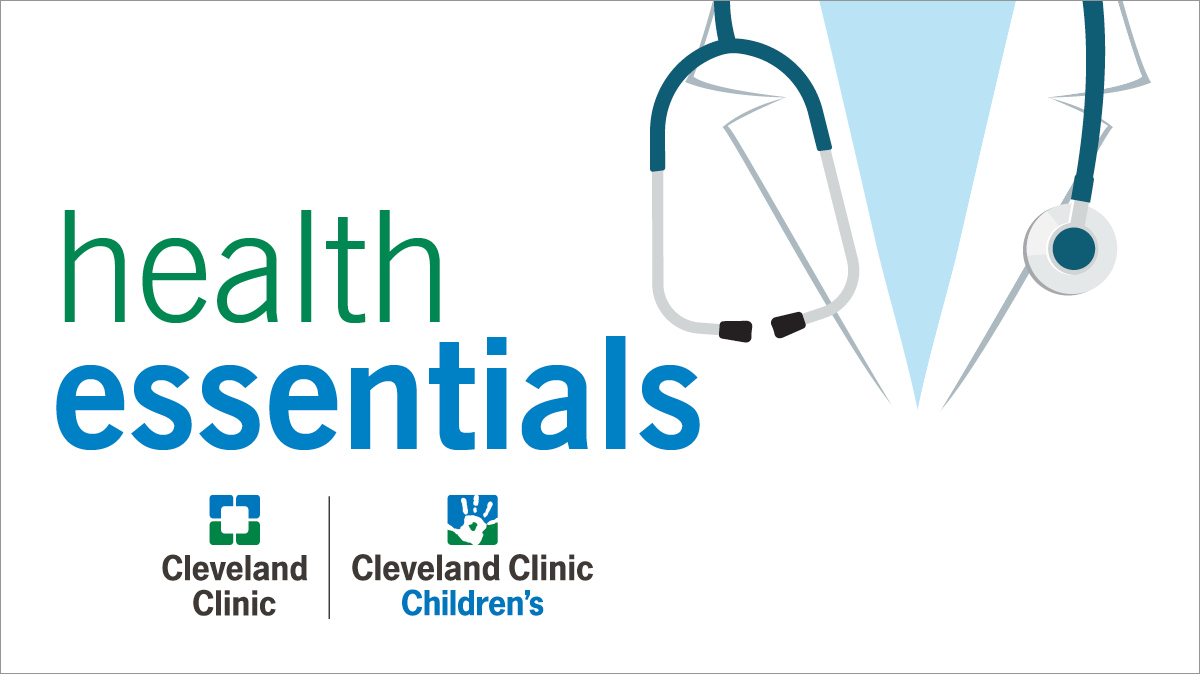 More than 6 million Americans have Alzheimer's disease, a brain disorder that impacts memory, thinking, learning and eventually a person's ability to carry out simple daily activities. Though research is ongoing, there's currently no cure for Alzheimer's. In this episode, neurologist James Leverenz, MD, talks about early signs of Alzheimer's, how (and how quickly) the disease progresses, and what to do if you're concerned that a loved one is experiencing cognitive impairment.
Subscribe: Apple Podcasts | Google Podcasts | Spotify | SoundCloud | Blubrry | Stitcher
Living with Alzheimer's with Dr. James Leverenz
Podcast Transcript
Announcer:
There's so much health advice out there. Lots of different voices and opinions, but who can you trust? Trust the experts, the world's brightest medical minds, our very own Cleveland Clinic experts. We ask them tough intimate health questions, so you get the answers you need. This is The Health Essentials podcast brought to you by Cleveland Clinic and Cleveland Clinic Children's. This podcast is for informational purposes only and is not intended to replace the advice of your own physician.
Kate Kaput:
Hello, and thank you for joining us for this episode of The Health Essentials podcast. My name is Kate Kaput and I'll be your host today. We're talking about Alzheimer's memory loss and more with Dr. James Leverenz, director of the Center for Brain Health at the Cleveland Clinic main campus and the NIH funded Cleveland Alzheimer's Disease Research Center. Dr. Leverenz it's great to have you here.
Dr. James Leverenz:
Thanks for having me.
Kate Kaput:
I want to begin by asking you to tell us a little bit about your practice at Cleveland Clinic and the types of patients that you typically see.
Dr. James Leverenz:
Sure. I direct the Center for Brain Health here on main campus in Cleveland. And our focus really is on people who are struggling with memory or other kinds of thinking changes. It's a rather large group. We have seven physicians, including four neurologists, two geriatricians and a geriatric psychiatrist. We have a full-time social worker for advanced practice clinicians and we see 150 to 200 patients a week with memory complaints. So it's a pretty big practice. We also have a large research program, as you mentioned, I am director of the Cleveland Alzheimer's Disease Research Center and that includes about 30 different research personnel. And we kind of integrate both the clinical research programs, so it's a very active program that's developed over the last half dozen years.
Kate Kaput:
That sounds like it, what a gem for the Cleveland Clinic. To start us off, can you give us an explanation of what dementia is as a general medical concept? How is it different from the sort of standard forgetfulness and memory loss that sometimes accompanies aging?
Dr. James Leverenz:
Sure. So I'll start with what's normal aging and normal aging really is usually what we call immediate memory. Difficulty coming up with words or names or events on the spur of the moment. Very typically what I'll ask is, do hints help it coming back to you. So if somebody is forgetting the name and you mentioned their first name and they go, "Oh yeah, that's right. That's so, and so." That's sort of typical age-related memory loss. When we start to get worried about dementia is when that memory loss often is not helped by hints. And it starts to interfere with a person's ability to take care of their day-to-day functioning, particularly in Alzheimer's disease, which is characterized usually by early memory loss, that sort of delayed recall memory we're talking about. That's not helped by hints. That's when we really start to get worried about a particular individual.
Kate Kaput:
Got it. So we're going to talk more about dementia kind of generally in a separate episode of this podcast and today you and I are going to focus specifically on the most common type of dementia, which is Alzheimer's disease. So can you tell us what Alzheimer's is and how it differs from other forms of dementia?
Dr. James Leverenz:
Well, in terms of what a person would see or a family member would see in Alzheimer's disease, the most typical presentation is difficulty again, putting in new memories and holding onto them. So an individual may have a conversation that seems as they're doing very well, come back to it 10 minutes later or the next day. And it's just like, it's not there at all. And as I said, even with hints, it doesn't seem to be coming back. That's the kind of typical presentation for Alzheimer's. Some of our research has focused on atypical presentations. So young onset, onset where symptoms such as language dysfunction, almost like they've had a slowly progressive stroke can be a presentation. It's unusual. That's why we call it atypical. That's where seeing a specialist can be really helpful and sort of defining whether this is something like a stroke, or is this something linked to Alzheimer's disease?
Kate Kaput:
Anyone who's had a family member or a loved one with Alzheimer's knows that it can be an incredibly devastating disease as it progresses. And unfortunately, statistics tell us that it's becoming more common. What can you tell us about population trends in Alzheimer's disease, including how many people are estimated to be living with it? And why has that number been on the rise in recent years?
Dr. James Leverenz:
Sure. Right now the Alzheimer's Association estimates about six million Americans have Alzheimer's disease, obviously a very common disease. I think most of us believe that the reason we're seeing an increase in numbers is because the population is aging. So successfully, we're treating heart disease better. We're treating cancer better. People are living healthier lifestyles, taking the appropriate medications, that sort of thing. So people are living longer and that does increase your risk for Alzheimer's disease. So, very much an age-related phenomenon. There is an estimate that by the middle of this century, the current number is going to more than double.
So close to 13 million Americans have Alzheimer's by 2050, if we don't have a cure or a treatment that slows the disease down. A lot of our research is focused on identifying correctly whether people have Alzheimer's, but then also we know the changes in the brain that we see with Alzheimer's tend to occur many years before symptoms start. So we're starting to think that we can identify people who are at high risk for moving on to memory loss and other Alzheimer's related changes. And obviously I think for all of us, and I certainly noticed this as I'm getting older, we want a intervention before we develop significant symptoms and sort of prevent the onset of the symptoms of the disease.
Kate Kaput:
That makes a lot of sense. So in that vein, around what time around what age do people typically begin showing signs of Alzheimer's? And can you tell us what early onset Alzheimer's refers to and what age that comes around?
Dr. James Leverenz:
Sure. So the average age of onset is probably in the eighties, but we know that it can occur in certain familial forms. As early as the early thirties, a person in their thirties, which is very young, very rare. Anything under with onset before age 65 is typically considered early onset, because the average age of onset is around 80. So in the symptoms that we see, as I said was, as it starts, can be a little bit different than some of these younger individuals. Usually we're pretty aggressive about trying to figure out what's going on in those individuals, because obviously other things can be going on and we want to make sure we intervene as early as we can.
Kate Kaput:
So on that note, let's talk about some of those signs of Alzheimer's aside from just the forgetfulness that we discussed, what should people be on the lookout for in their loved ones and even themselves, what are indications that the memory loss someone is experiencing might actually be representative of a larger cognitive issue?
Dr. James Leverenz:
Well, I think any issues where there's a change in how a person manages their day-to-day activities should be taken seriously, particularly in older individual. Usually, but not always, people's responsibilities decrease as they get a little bit older, they retire. Things are a little bit more fun, I guess, but when a person starts to have issues with say getting lost while driving in familiar areas in the more severe form, getting lost inside the house, as we've talked about forgetting conversations or events that have been recent, and even with hints it not coming back. There are visual changes that can occur although that's a more rare form of Alzheimer's disease, sort of a visual variant.
And we do tend to hear about people losing things. Now we all lose things, right? If I don't put my keys in the drawer next to the garage, I will not be able to find them. But when I find them, then I'm usually remembering, "Oh yeah, I put them here because I had to put something else down or my phone rang." And so that usually, that's that kind of hint. Then you remember, "Oh, that's why I put them here." When you start finding that car keys, say the spouse finds them in that refrigerator and things are lost and they're never able to be found again, those are the sort of things that are more worrisome for me.
Kate Kaput:
Sure. And so talk to us about the progression of Alzheimer's disease. How does the disease progress and how quickly does that progression, or can that progression occur?
Dr. James Leverenz:
It's usually a slow progressing disease in terms of many years, not something where you would expect a big change over a short period of time. Sometimes you'll see a sudden worsening. If another stress comes up, either psychological stress or more often a physiological stress, if you get sick in another way, that often will worsen the symptoms. And sometimes it seems as though people never come back completely. We're not sure if that's actually directly related to the biology of the disease and that the disease is getting worse or you're just adding another stressor. There is a big research area right now around how the immune system interacts with Alzheimer's disease. So it's possible when somebody gets worse in the context of a pneumonia or heart attack or something like that, the immune system's kicked in and that may rev up the Alzheimer's a little bit more quickly. As we talked about multiple times now, through our discussions, being healthy in a general way is a really good way to keep the disease going as slowly as possible.
Kate Kaput:
That makes sense. So it really, in some ways there's a whole body ... it's related to the entire body. When one thing is having a hard time, then it impacts how that disease progresses. Got it. So, if someone is worried that a loved one may have Alzheimer's, what steps should they take? You know, what kind of doctors should they seek out and how will doctors go about diagnosing Alzheimer's?
Dr. James Leverenz:
So if they come to a specialty center, like the Center for Brain Health here at the Cleveland Clinic, they'll get a pretty in-depth evaluation. That includes an initial visit with a short memory test, some discussion about what kind of symptoms people are seeing. And then the physician, typically at that point, will decide, do they need a brain image? Do they need some more detailed memory testing? They'll check some blood tests to make sure there's no other confounding factor that may be causing issues. And I think getting a good evaluation is a good starting point, if there's a concern. Again, in a specialty center like ours, we do this every day. We do this a lot. We see up to 200 patients a week. So it is something that we do on a regular basis. Geriatricians, neurologists, geriatric psychiatrists, or other groups that generally do a very good job of the initial evaluation, a center like ours also has extra support. So we have a full-time social worker, we have neuropsychologists, we have a lot of assistants and we're very well connected with the Alzheimer's Association in terms of linking people to help.
Kate Kaput:
So really providing that overarching support.
Dr. James Leverenz:
Absolutely.
Kate Kaput:
There's been some reporting on a peanut butter test related to Alzheimer's. Can you tell us what that is and whether there's any validity to it?
Dr. James Leverenz:
I did have to look that one up before our talk today. And there is an interest in how smell might change as people get older, particularly with different kinds of what we would call neurodegenerative diseases, which would include Alzheimer's, Parkinson's disease, something called Lewy body dementia. All of those diseases actually can affect the sense of smell. And so there's a lot of efforts of how do we screen people very early on so that when we have disease modifying medications that actually treat the disease itself, when we can give those as early as possible. And so the peanut butter test is one of those, something very simple that you could do in a primary care physician's office to really kind of screen people early on.
One of the investigators here at the Center for Brain Health is putting together a little computer test that people can take as they're waiting for their clinic visit. That's very short, very straightforward, both set a baseline for people started at age 65, and then you can follow it over time, sort of like you follow blood pressure, heart rate, all these other things. This is a way to catch certain symptoms very early, so we can intervene early.
Kate Kaput:
That's really interesting. That makes a lot of sense. Now you mentioned blood testing to figure out whether there are any sort of compounding issues. I've also read that there may be some blood tests in development for diagnosing Alzheimer's. Is there currently a blood test for Alzheimer's or is that something that's in the pipeline?
Dr. James Leverenz:
Definitely in the pipeline. And we're measuring two proteins that we link to Alzheimer's. One called amyloid and another one called tau, T-A-U. And these are the two, linked to the two basic changes that we see in the brain in Alzheimer's disease. For years, we've been able to measure those in the spinal fluid, but not everybody can come in for a lumbar puncture and a spinal tap. And we are starting to develop methods to detect these proteins in the brain with brain imaging. But what we really want is a method to detect this in a broader population.
So again, similar to what we were talking about, sort of a memory screen, there may be something, a blood test like we might screen for prostate cancer, where we screen that as an initial method to detect if somebody has some of the earliest changes of Alzheimer's disease. And those are moving along pretty well, so I suspect this is not too far in the future. Your primary care clinician may say, "Can we do one of these blood tests so we can catch this early on." This again will be particularly important when we develop therapies that are disease specific, they're actually treating the disease itself.
Kate Kaput:
That sounds really promising. So what can you tell us about that drug? And what is so challenging in general about drug development for this disease? Are we any closer to a cure for Alzheimer's?
Dr. James Leverenz:
One of the things that we found was there're many people that were getting experimental therapies for Alzheimer's didn't end up having Alzheimer's disease. So, some of the methods we were talking about detecting Alzheimer's in the spinal fluid or the brain imaging have been added to some of these clinical trials now to make sure that we're treating people with Alzheimer's disease, with Alzheimer's drugs, which obviously again makes plenty of sense.
Kate Kaput:
In terms of living with the disease does having Alzheimer's open up patients to other forms of health issues like strokes or anything else.
Dr. James Leverenz:
It mostly opens them up for struggling when they get ill in another way. As we mentioned earlier, when somebody gets sick with Alzheimer's disease, they're more likely to struggle with that. They may be ... I've had patients with urinary tract infections in Alzheimer's, where it's hard to wake them up and they have to go into the hospital to get IV fluids and things like that. So, they're very susceptible to some of the symptoms of these other illnesses. So, that's the main issue that we worry about. How the immune system might play a role in accelerating Alzheimer's is still something that we're examining on the research side, but there is some evidence that that may be the case.
Kate Kaput:
Got it. So finally, even though we can't necessarily prevent Alzheimer's, are there things that we can do to support our brain health and just our overall cognitive function as we age?
Dr. James Leverenz:
Well, again, whatever is good for your heart's going to be good for your brain. So exercise, a good diet. We're increasingly seeing that people stay socially active and stay active in their lives in other ways, will do much better with the disease. And it may even stave off the earliest onset of the symptoms. So the usual things, be active, stay out there, be social if you're up to it. And it's very common for people when they first get Alzheimer's, one of the first symptoms besides the memory loss, is that loss of interest in being active. And so if you know somebody, a spouse, a relative, where they're becoming more and more withdrawn, besides things like depression, it's good to see if they're struggling with memory loss, it may be helpful to get them involved in activities.
Kate Kaput:
Got it. So, I've read that puzzles can also be helpful just for keeping your brain kind of sharp. Is there any validity to that?
Dr. James Leverenz:
I don't know about puzzles specifically, but that's part of the idea of keeping your brain active. And again, I think getting out if you can, and being social and interactive with the world is useful, been particularly hard with the last year with COVID, but that's kind of what the puzzles are getting at. I don't know if the puzzles is the magic thing, but if you like puzzles, that's great. Again, getting back physical activity seems to play a role, getting out there in the world and being interactive is helpful too.
Kate Kaput:
Great. So just sort of staying active in a variety of ways, physically and mentally, it sounds like, is one of the best things we can do for ourselves. Great. Is there anything that we haven't talked about Dr. Leverenz related to Alzheimer's, to the current issues or to the future of Alzheimer's? Anything that we haven't covered that you think is important for our listeners to hear?
Dr. James Leverenz:
Well, probably number one, there's a lot of hope right now, there's a lot of resources that are going in through the National Institute of Health, into researching Alzheimer's and related disorders. And that's really accelerating research quite a bit. So it's a good time to be hopeful, just take good care of yourselves and to try to slow the progression or stave off the onset. And hopefully we'll have even better therapies in the years ahead.
Kate Kaput:
That's great to hear. Thank you so much, Dr. Leverenz for being here with us today. If you would like to schedule an appointment with a specialist in Cleveland Clinic's Lou Ruvo Center for Brain Health, please visit clevelandclinic.org/brainhealth or call 866 588 2264. Thanks for joining us.
Outro:
Thank you for listening to Health Essentials brought to you by Cleveland Clinic and Cleveland Clinic Children's. To make sure you never miss an episode, subscribe wherever you get your podcasts or visit clevelandclinic.org/hepodcast. You can also follow us on Facebook, Twitter, and Instagram for the latest health tips, news and information.
Health Essentials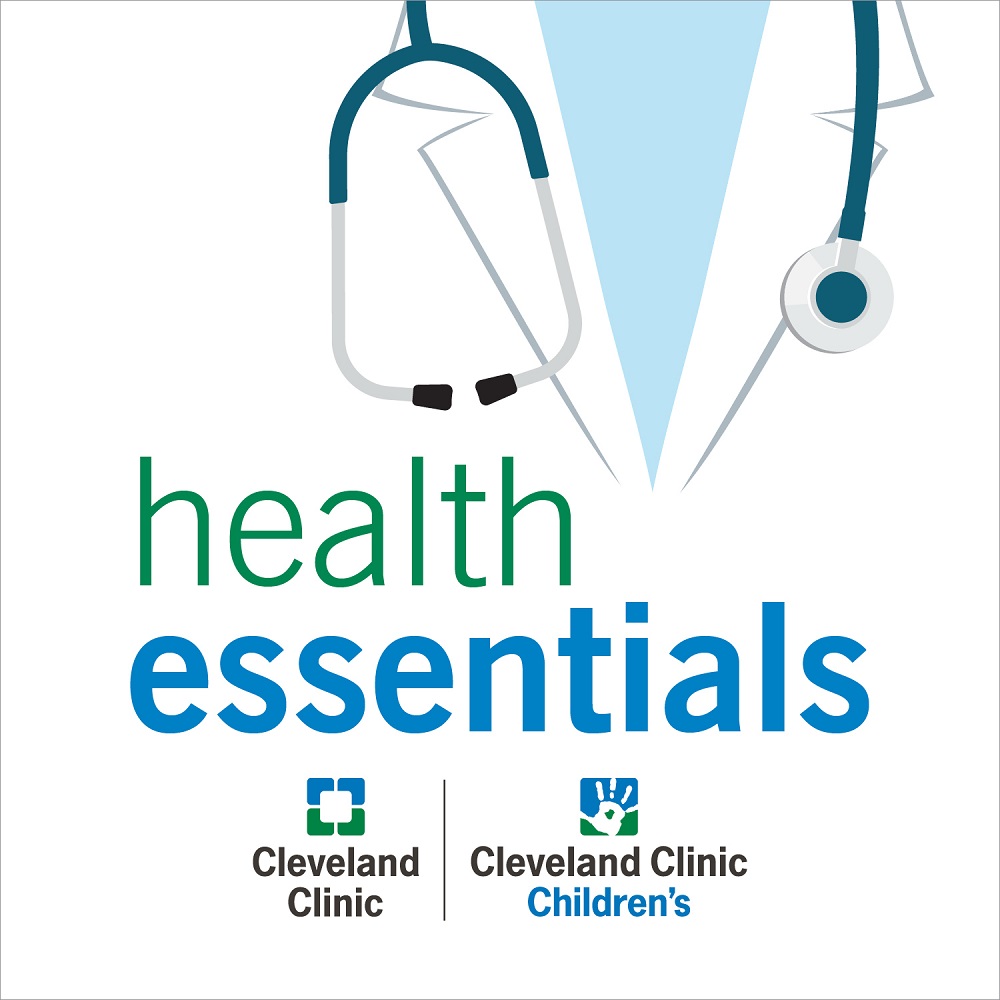 Tune in for practical health advice from Cleveland Clinic experts. What's really the healthiest diet for you? How can you safely recover after a heart attack? Can you boost your immune system?
Cleveland Clinic is a nonprofit, multispecialty academic medical center and is ranked as one of the nation's top hospitals by U.S. News & World Report. Our experts offer trusted advice on health, wellness and nutrition for the whole family.
Our podcasts are for informational purposes only and should not be relied upon as medical advice. They are not designed to replace a physician's medical assessment and medical judgment. Always consult first with your physician about anything related to your personal health.
Subscribe: