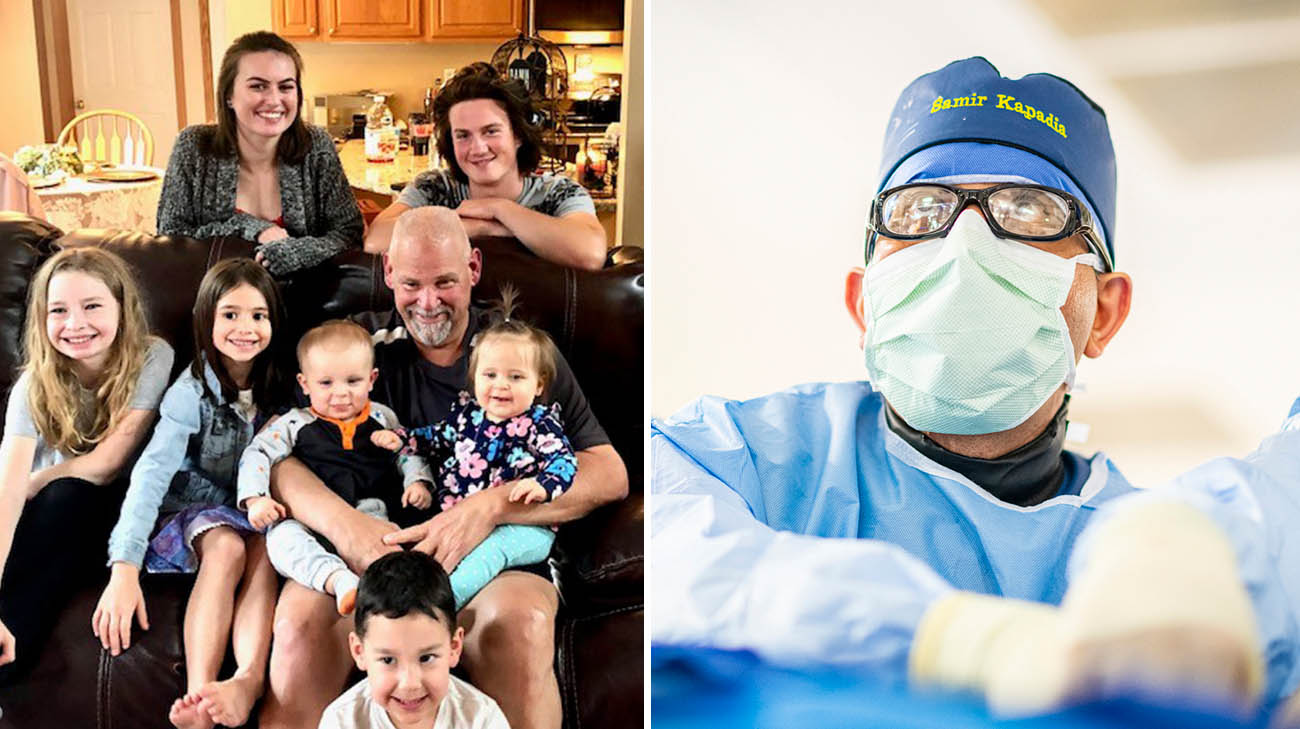 There's only one way to address a patient's multitude of medical issues. "You address them one-by-one," states Cleveland Clinic cardiologist Serge Harb, MD. "We do that with a multidisciplinary team approach and the latest technologies."
Indeed, those two factors – highly-specialized physicians and technological capabilities – inspired Raymond Schlaufman to reach out to Cleveland Clinic, in desperation. More than two years after undergoing open-heart surgery at a hospital near his home in Erie, Pennsylvania, to repair a leaky tricuspid valve and address other serious coronary issues, Raymond was struggling to breathe on a daily basis.
"I had friends who had open-heart surgery, and they felt like a new person when they woke up in recovery," says Raymond, a 64-year-old grandfather of seven. "I never felt like that. I felt worse every day."
Unfortunately, complications from Raymond's surgeries led to a multitude of unanticipated problems: spikes in blood pressure, atrial fibrillation (Afib), paralysis in his right diaphragm that hindered his breathing, stents required to open up the bypassed arteries, and – perhaps most frustratingly – a previously repaired tricuspid valve that continued to leak despite.
Additionally, Raymond developed gallstones that required surgery. In January 2021, he suffered a fall that resulted in a serious fracture of his femur, requiring a 2-hour ambulance ride to Cleveland Clinic for extensive treatment.
When Dr. Harb met with Raymond in September 2020, to examine him and begin to understand his complex medical issues, "He could barely breathe. He was gasping for air," Dr. Harb recalls. "He was open to just about any (solutions) we could offer because what he was experiencing was not much of a life."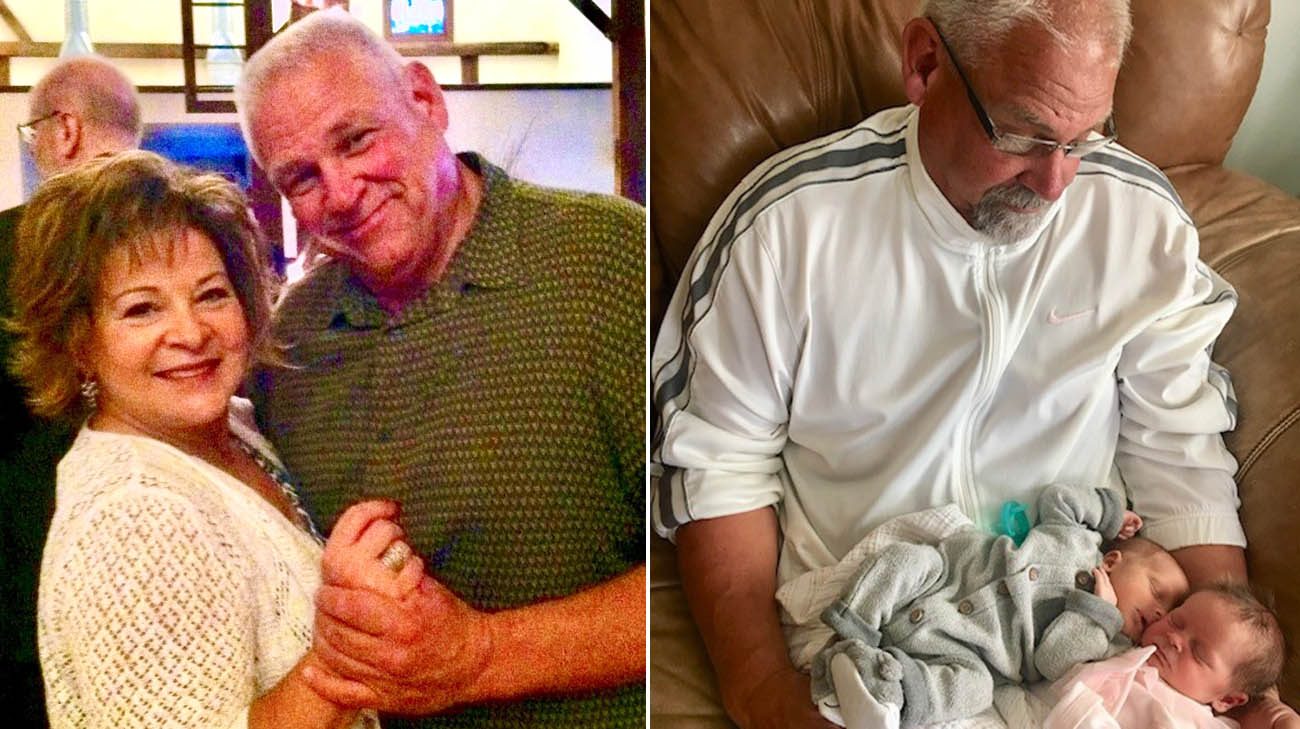 Raymond and his wife (left) have seven grandchildren, including one set of twins (right). (Courtesy: Raymond Schlaufman)
Adds Raymond, "There were many times when I thought I wasn't going to make it. Dr. Harb and (other Cleveland Clinic specialists) were godsends. They saved me."
After conducting a myriad of tests, Dr. Harb – in consultation with pulmonologist Loutfi Aboussouan, MD; thoracic surgeon Daniel Raymond, MD; cardiac electrophysiologist Ayman Hussein, MD; interventional cardiologist Samir Kapadia, MD; thoracic and cardiovascular surgeon Shinya Unai, MD; and other specialists – mapped out an integrated treatment plan that addressed each of his medical issues.
One of the most vexing issues was the leaky tricuspid valve. Because Raymond was in such a weakened condition, Dr. Unai determined conventional valve replacement surgery would be too risky. So, Dr. Harb and Dr. Kapadia came up with an alternative, rarely-performed, noninvasive method that would require inserting a transcatheter valve through a vein in Raymond's groin and guiding it up to his heart.
First, they spent time mapping out and practicing the complicated procedure in vitro, meaning outside of the body and in a laboratory setting. Dr. Kapadia suggested getting the exact type of C-shaped annuloplasty ring used for his (original) tricuspid valve repair, and creating a mockup of the surgery to see if it would work.
It worked in vitro. Dr. Kapadia then proceeded to deploy a new valve into Raymond's existing C-shaped ring via the transcatheter, using the nonsurgical method. Dr. Harb knew the procedure was successful when he visited Raymond in recovery the following day.
"He told me he felt tremendously better," says Dr. Harb. "The procedure was extremely successful, and there has been no residual leakage of the valve."
In the months hence, and with extensive cardiac rehabilitation, Raymond has slowly returned to many of the activities he enjoys. That includes playing with his 3-year-old twin grandchildren, who often come by for a visit.
Unfortunately, Raymond has been recently diagnosed with two neuroendocrine tumors. As a result of his still weakened condition, they cannot be surgically removed. He has begun treatment via injections to try and slow the growth of the tumors, under the direction of oncologist Bassam Estfan, MD, with the hope its spread will be stopped until surgery can occur.
Raymond has been undeterred by his latest setback. "It's been a tough three years but I feel like I'm in a good place (mentally)," he states. "I'm going to keep fighting."
His advice for others facing medical challenges, "You've got to be your own advocate," Raymond affirms. "You can't rely on other people to do it for you. Keep trying until you get the help you need."
Related Institutes: Heart, Vascular & Thoracic Institute (Miller Family), Cleveland Clinic Cancer Center, Respiratory Institute
Patient Stories
Patient Stories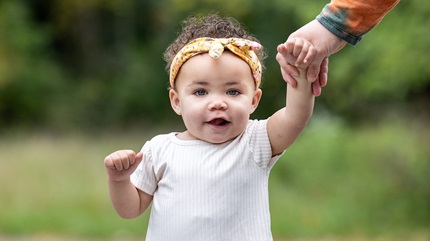 Sep 29, 2023
"Following her procedures, Adaya has defied the odds. She's hit all of her milestones so far. She's crawling and getting around wherever she wants to go."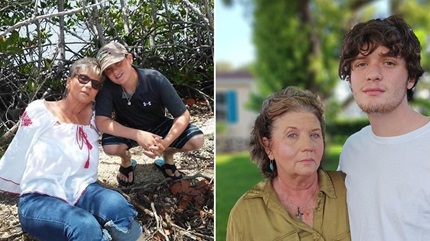 Sep 28, 2023
"It was worth every moment of it to know I was going to be there to see my son grow up."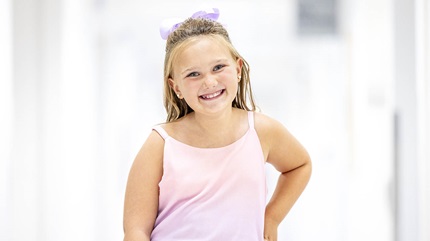 Sep 22, 2023
"This wraps up a chapter in her life we hope we never have to reopen. Audrey handled everything like a champ, and we are so grateful and proud."