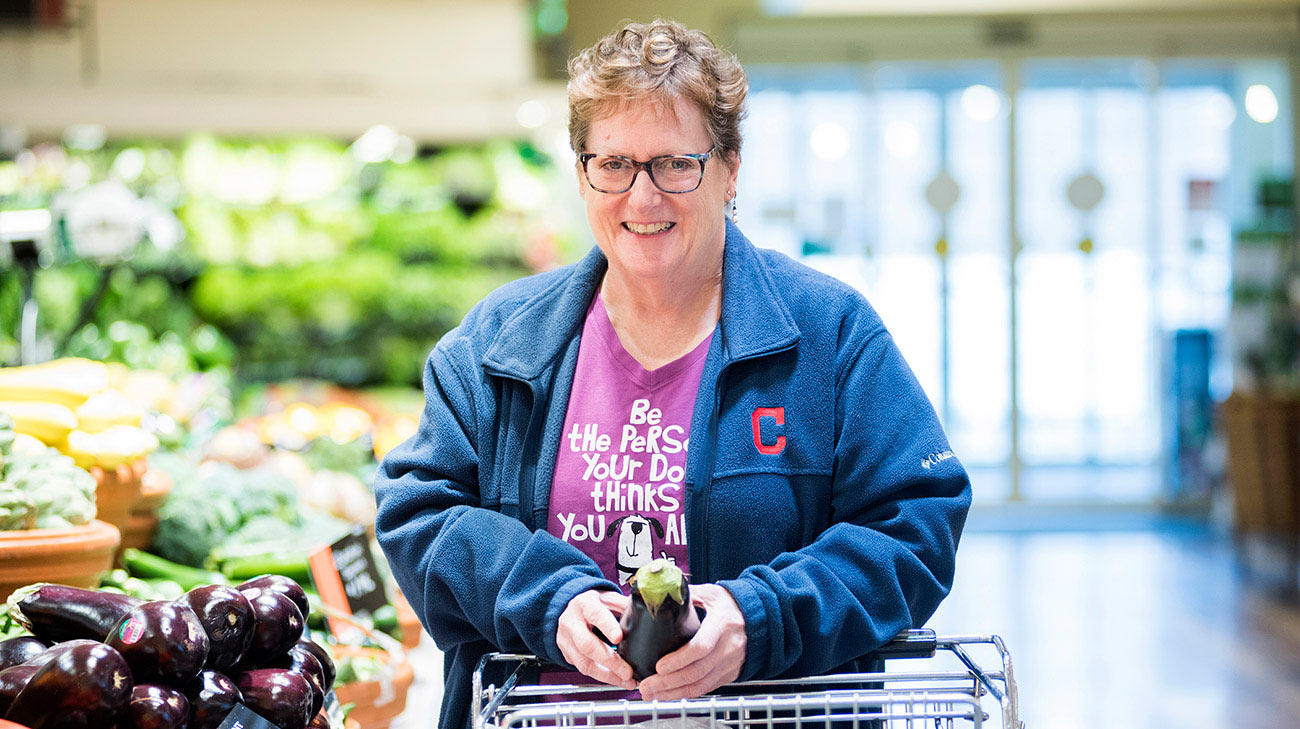 Pat Baskin's story is all too familiar to many people — gaining weight through the years, not being able to exercise because of the weight gain, not being able to lose weight because she couldn't exercise. It was a vicious cycle.
The 67-year-old University Heights resident tried everything from Overeaters Anonymous to Curves. But nothing worked for her. The arthritis in Pat's knees hindered her from being able to do the exercise circuit at Curves. She wanted to lose weight badly. She needed to. She had sleep apnea, her blood pressure was high and her cholesterol was borderline high, her vitamin D count was low, and she needed to have knee replacement surgery.
Pat, a trauma registrar at Cleveland Clinic Hillcrest Hospital, met with her health insurance care coordinator at the end of 2017 to discuss her benefits and what requirements were needed to qualify for lower premiums in 2018. "While we were talking, the coordinator suggested I look into the Trim Life shared medical appointment. I decided to do my research and see if it was what I was looking for," says Pat. After a little research, she began the shared medical appointment (SMA) in March 2018.
Trim Life, now called Eating Well for Optimal Health, is a series of six weekly medical appointments facilitated by a physician, behavioral therapist, and yoga therapist. The group visits focus on lifestyle change for weight loss and better health — including lower blood pressure, cholesterol and blood glucose.
"Dr. Darling was so positive and supportive; I could tell she really cared about me and my progress. Both programs taught me that I needed to make a lifestyle change; they're not just diet programs."
"Patients enjoy the group setting and benefit from the supportive learning environment. I typically see improvements in their numbers and symptoms in only a few weeks," explains Sandra Darling, DO, MPH, a physician at Center for Integrative and Lifestyle Medicine in Cleveland Clinic's Wellness & Preventive Medicine Department.
Eating Well for Optimal Health empowers patients to manage both hunger and weight by addressing body, mind and spirit to reduce stress eating, abandon yo-yo dieting and overcome food addictions. "I dove in full throttle. The education was so helpful in kick-starting my journey to making healthy eating choices," says Pat. "I found learning to gauge my hunger level, remembering to breathe before eating, and the guided imagery to relax and focus helpful. The smoothies I learned to make are a great way to start the day."
In May 2018, after completing Trim Life, Pat registered for the Culinary Medicine SMA — a series of six weekly group medical visits that combine the evidence-based science of food, nutrition, and medicine with the joy and art of cooking. The SMA was developed by Dr. Darling and Chef Jim Perko at the Center for Integrative and Lifestyle Medicine. Culinary Medicine interested Pat because she wanted to eat less meat and cook more plant-based meals.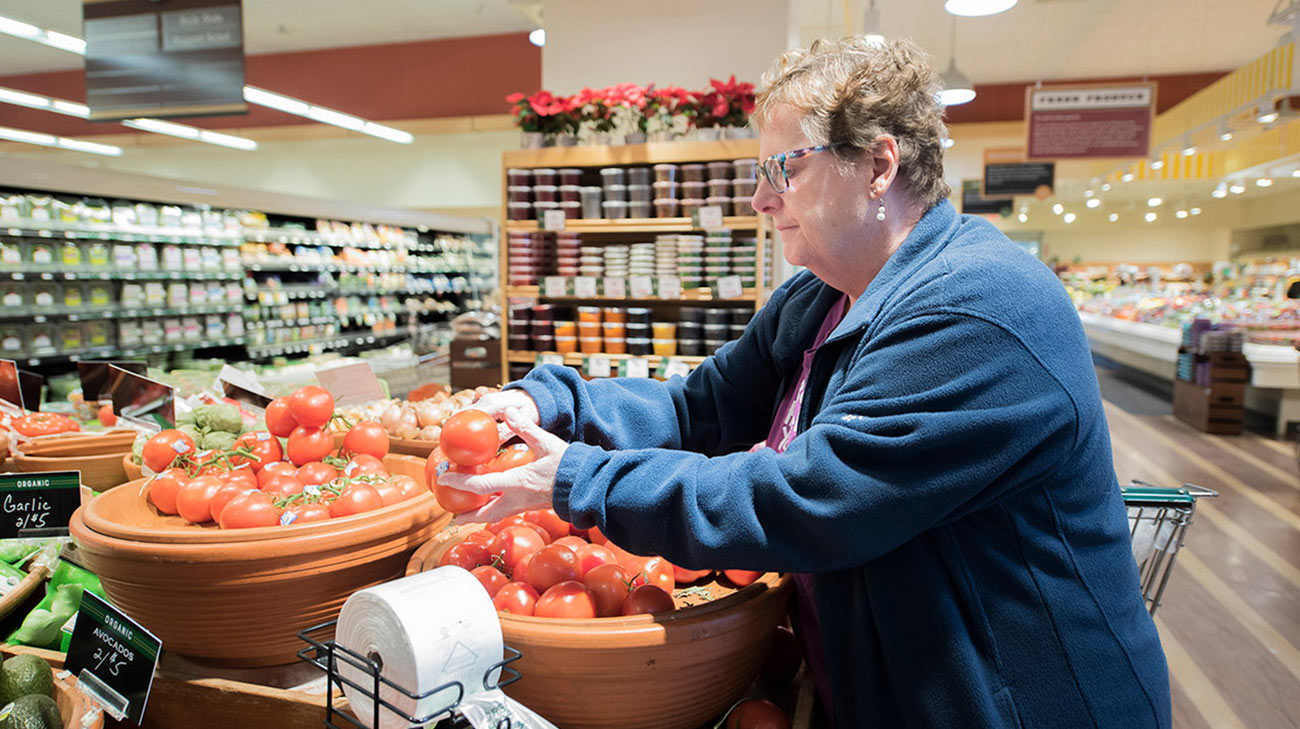 With the help of Cleveland Clinic's shared medical appointment for Culinary Medicine, Pat was able to develop healthy habits and cook more. (Courtesy: Cleveland Clinic)
"Chef Jim and I created this SMA to teach patients about the healing benefits of whole foods and the Mediterranean diet to improve, and possibly even reverse, chronic conditions like hypertension and type 2 diabetes. Chef Jim demonstrates culinary techniques like sweetening foods without adding sugar and moistening foods without adding fat. Patients practice the culinary techniques in the teaching kitchen. At the end of the visit, they sample the recipes that were demonstrated," explains Dr. Darling.
The Culinary Medicine SMA was a real eye opener for Pat. She was inspired to try ingredients she had never used before and create food combinations that were new to her. "Chef Jim explained that his recipes were starting points," says Pat. "I love grocery shopping now and have ventured out to find my favorite grocery stores that sell fresh produce. I smell my fruits and veggies to see if they're ripe and enjoy making meals with the recipes I learned during the program."
Many patients have never experienced an SMA, like Eating Well for Optimal Health or Culinary Medicine. They are often apprehensive at first, but the group setting is supportive and non-judgmental, and most patients find this environment to be helpful when making lifestyle changes. After completing an SMA, patients may continue their journey with individual wellness visits with a physician or behavioral therapist, or may participate in another wellness SMA. Dr. Darling states, "I often see patients for follow-up in a lifestyle consult. I use lifestyle medicine to help patients with their wellness goals, including weight management."
During the two SMAs, Pat made significant dietary changes; including eating less meat, fast food and sweets. She had more energy and less pain and was able to be more physically active as a result. She lost 17 pounds during the Trim Life SMA and an additional 16 pounds while taking Culinary Medicine. She's been exercising and feeling great, and has kept the majority of her weight off since she finished the SMAs over a year ago. The weight loss even enabled her to have the much-needed knee replacement surgery.
"Dr. Darling was so positive and supportive; I could tell she really cared about me and my progress," says Pat. "Both programs taught me that I needed to make a lifestyle change, they're not just diet programs. If you're willing to take what you learn and put it to work, you'll achieve success."
Related Institutes: Community Care
Patient Stories
Patient Stories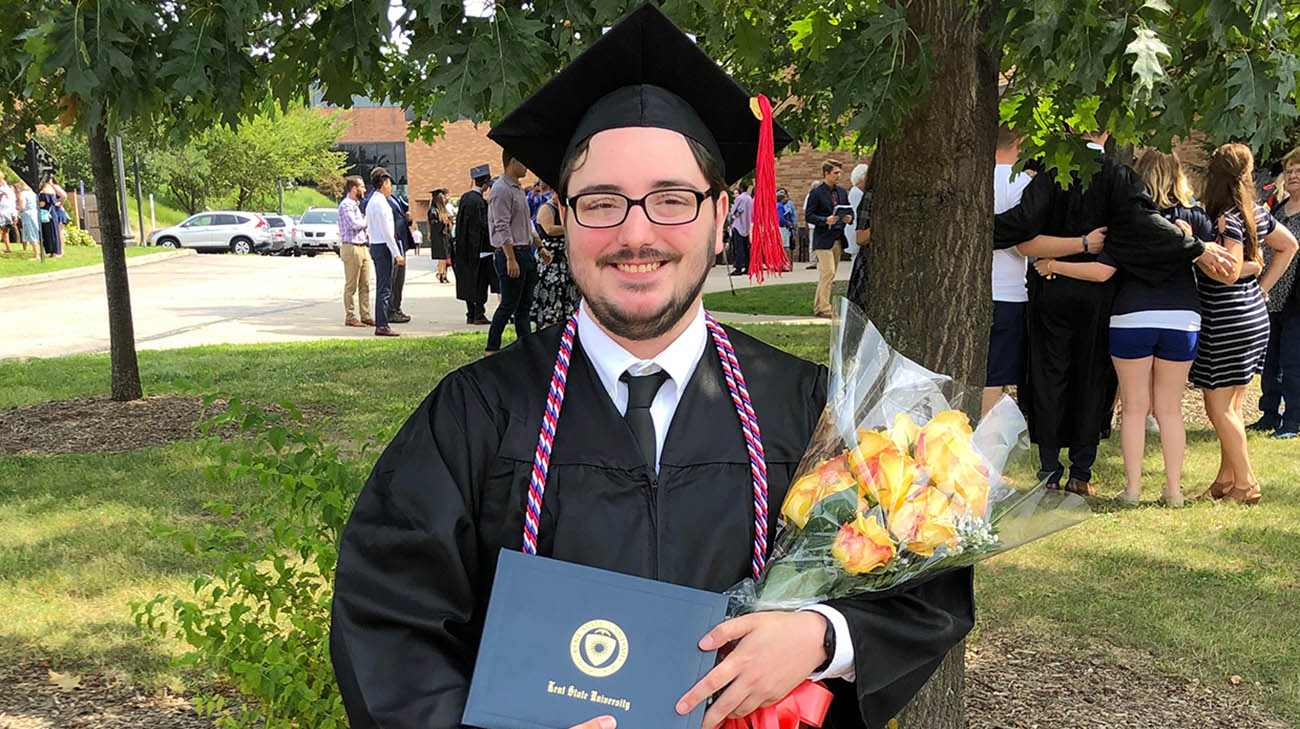 Jul 30, 2020
"Life has been kind of a miracle for me in the past, over the past four years. I've been able to hit the reset button on my illness and really live life the way I've always wanted."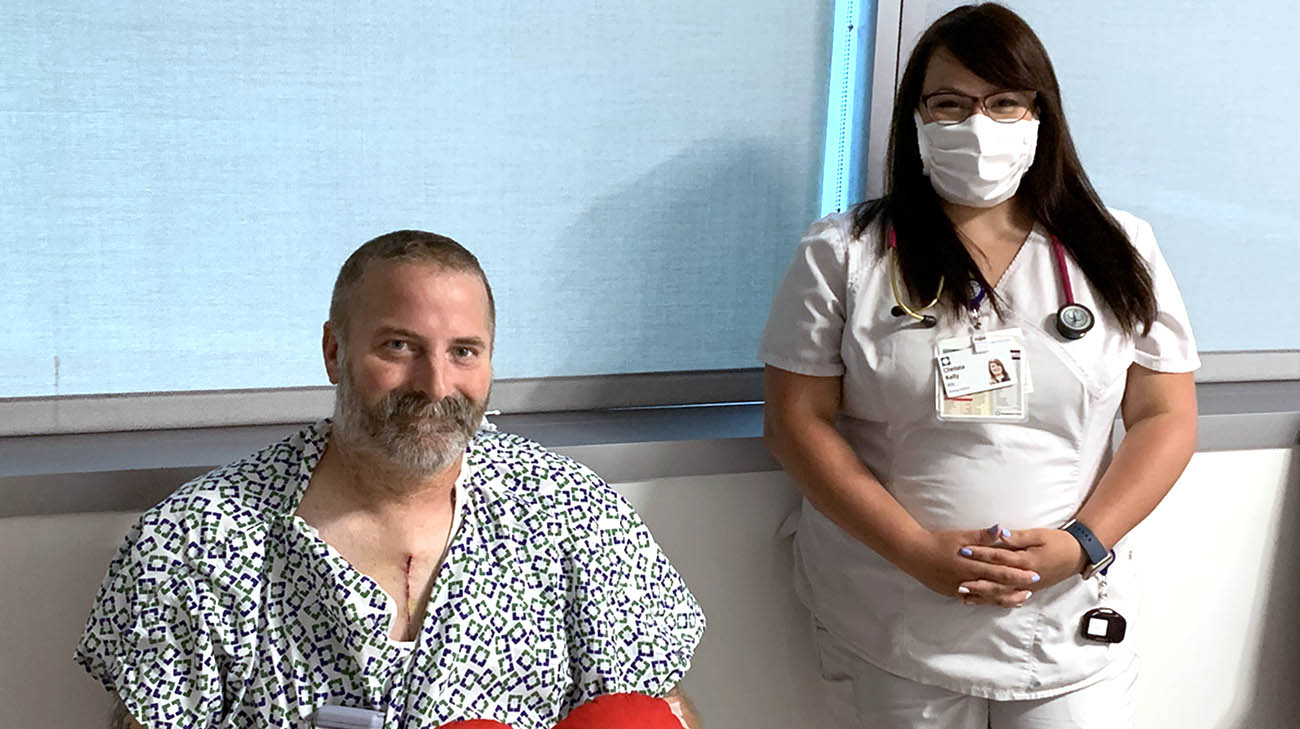 Jul 28, 2020
"There are no words to express my feelings of gratitude. I mean, she literally gave me my life."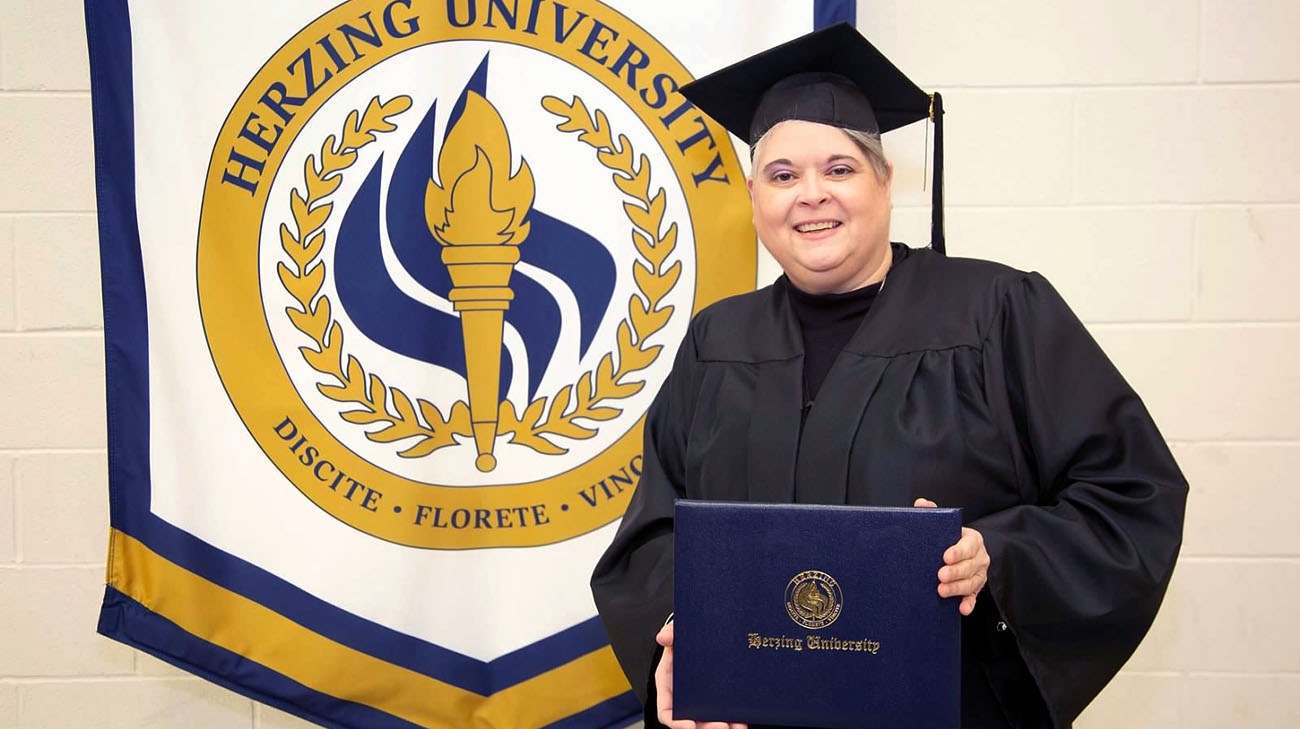 Jul 27, 2020
"They didn't treat me well because I was their co-worker. They treated me well because I was in a fight for my life. And I am eternally grateful to them."