Overview
Overview
PGY1 Pharmacy Residency Program
The PGY1 pharmacy residency emphasizes general pharmaceutical patient care and practice skill development required to become a confident, independent practitioner. Throughout the year, the resident is exposed to multiple general and specialty practice areas at an acute care hospital with the goal to improve knowledge, skills, problem solving and clinical judgment. The resident will have opportunities to present journal clubs, case presentations, in-services, formal lectures, and is required to complete a major research project. The goal of the PGY1 program at Cleveland Clinic South Pointe is to train individuals to perform at a high level as pharmacy generalists in an acute care hospital.
Department of Pharmacy
The Department of Pharmacy at South Pointe Hospital provides services 24 hours a day and has decentralized services on the medical-surgical floors, outpatient oncology, and the emergency department. Clinical rounding services include critical care, infectious disease, and internal medicine. Ambulatory care services are provided in the family medicine clinics.
Pharmacist participation is integrated into direct patient care and quality measurement activities within the hospital with pharmacists providing integrated medication profile review, patient medication counseling services, and bedside delivery service for discharge medications. The department precepts clinical graduate student rotations from several pharmacy and medical universities. Clinical pharmacists also participate in didactic teaching opportunities with local colleges of pharmacy and medicine.
Residency Program Training Site
Type: Hospital
Owner/Affiliate: Cleveland Clinic
Model Type(s): Teaching / Acute Care Regional Hospital
Tax Status: Non Profit
Professional Staff: 14
Non-Professional Staff: 11
Total Beds: 173
Average Daily Census: 110
About the Program
About the Program
South Pointe Hospital is a 173-bed acute care community teaching hospital located in Warrensville Heights, an eastern suburb of Cleveland, Ohio. One of the largest osteopathic teaching hospitals in the state of Ohio, South Pointe Hospital is the site of the Center for Osteopathic Regional Education in Northeast Ohio for the Ohio University College of Medicine.
Cleveland Clinic is ranked as one of the nation's top hospitals by U.S. News & World Report.
Required Rotations:
Critical Care
Infectious Disease
Internal Medicine (3 months)
Orientation
Outpatient Oncology
Pharmacy Practice/Leadership
Research (longitudinal)
Elective Rotations:
Cardiology
Nephrology
Opportunities are based on preceptor availability at other Cleveland Clinic Hospitals in a variety of clinical practice areas.
Living in Cleveland
Enjoy what Cleveland has to offer you, your family and friends.
Application
Application
Applicants to the Pharmacy Residency Program are required to provide the following information through PhORCAS (Pharmacy Online Residency Centralized Application):
Interested applicants must be PharmD graduates of accredited college of pharmacy, be eligible for licensure in the State of Ohio and submit the standard application materials through PhORCAS (i.e. Letter of Intent, CV, the 3 standard reference forms in PhORCAS, official college transcripts), along with:
We request a minimum of one (two is preferred) of your three references to be from a preceptor who you have worked with in a clinical setting, related to an APPE in acute or ambulatory care. The clinical preceptor should be able to comment on your scope of responsibility, total patient load, level of autonomy, clinical abilities, and organizational and time management skills. All 3 reference writers should use the standard PhORCAS template to submit their candidate recommendation and comment on a minimum of 7 of the 13 listed candidate characteristics.
A response to the following essay statement is required for acceptance. The essay response should be no longer than one page in length. An application will not be reviewed if this statement is missing. Please note that the essay is separate from your letter of intent.

Reflecting on your APPE rotations, please provide a piece of critical feedback you have received from one of your preceptors on a direct patient care rotation. Explain how you have incorporated this feedback into your practice and/or worked to improve in this area.

If any positions remain unfilled after Phase 1 of The match, South Pointe Hospital will participate in Phase 2 of The Match. The application requirements for Phase 2 will be the same as Phase 1.
Please submit all application materials via Pharmacy Online Residency Centralized Application Service (PhORCAS).
Deadline for receipt of these materials to be considered for an on-site interview is December 31, 2019 by 11:59 PM.
Residency applicants must currently be authorized to work in the United States. Cleveland Clinic Pharmacy does not provide employment-based non-immigration visa sponsorship for pharmacy residency programs.
(Updated December 28, 2017)
More Information
Please direct further questions regarding the PGY1 program at South Pointe Hospital to:
Garrett Eggers, PharmD, MS
South Pointe Hospital
20000 Harvard Road
Warrensville Heights, OH 44122
Phone: 216.618.2479
Fax: 216.491.7167
Email: eggersg@ccf.org
Benefits, Travel & Compensation
Benefits, Travel & Compensation
The PGY1 Pharmacy Residency Program provides a wide array of benefits to you during your experience as a resident.
General
Personalized lab coats
Laptop and desktop computer
iPhone
Free parking
Library access
Resident office space
BLS/ACLS certification
Professional membership - reimbursement for membership and attendance to one pharmacy professional organization membership annually
Registration and reimbursement for travel to ASHP Midyear Clinical Meeting and a regional residency conference
Access to Cleveland Clinic fitness facilities
Continuing education
Health Benefits
Eligible for the following

Standard Comprehensive Medical Coverage
Prescription drug
Life Insurance
Disability
Dental
Vision
Leave
Professional leave

Two (2) professional days will be allocated for completion of board examinations
Two (2) interview days will be allocated

Resident time off
Salary
FAQs
FAQs
Frequently Asked Questions
How many resident positions does Cleveland Clinic South Pointe Hospital offer?
What are the staffing requirements?

Residents will staff every other weekend. In addition the resident would be included in the staffing rotation for one major (Thanksgiving, Christmas or New Year's) and one minor holiday.
Weekend staffing will consist of a mixture of centralized order review and verification as well as decentralized patient profile review and discharge education

What are the project requirements?

Research project
Administrative project
Drug Use Evaluation
Others based on committee and departmental needs

What are the presentation requirements?

The resident will present two Grand Rounds to a multidisciplinary audience
Educational presentations within requirements of rotations
Research progress will be presented throughout the year at local and national professional meetings
Teaching Certificate Program completion is required which includes additional small group discussions as well as didactic lecture opportunities.

What rotations are offered for the PGY1 Residency?

10-12 total rotations
1 month orientation
Longitudinal

Ambulatory Care Internal Medicine Clinic (elective)

1 afternoon per week in family medicine clinic for 6 months

Research

Two (2) 2-week blocks will be dedicated to research along with longitudinal work

Required (1 month each unless otherwise stated)

Internal Medicine – teaching service (2 months)
Internal Medicine – decentralized
Critical Care
Administration
Infectious Diseases
Outpatient Oncology

Elective Rotations

Any above rotation may be repeated based on interest
Maximum of 2 outside rotations at other Cleveland Clinic Hospitals. Off-site scheduling is based on preceptor availability.

Emergency Medicine
Critical Care
Cardiology
Psychiatry
Transplant
Pediatrics
Informatics

Where is the residents' office/desk space?
The residents share their own secure office space with individual desks and storage area. Each resident will have access to their own desktop & laptop computer and iPhone.

Do residents get vacation days or time off? If so, how much?

Yes, residents get a select number of vacation days off from the residency. The number is 10 work days (not including Cleveland Clinic Holidays).
Residents are required to work one major holiday (Thanksgiving, Christmas, or New Years) and one minor holiday (Labor Day or Memorial Day).
Two (2) professional leave days are given to take licensure examinations and as well as 2 additional days to accommodate interviews in the Spring.

What state/national meetings do the residents get to attend?

Spring and Fall Ohio College of Clinical Pharmacy (OCCP) Meeting
ASHP MidYear Clinical Meeting
Ohio Residency Conference
Other meetings may be considered based on resident interest

How are the residents evaluated?
The residents are oriented at the beginning of the residency, and introduced to the goals and objectives for the residency year. Residents are evaluated during and after each rotation experience by their preceptor, and quarterly (Resident Development Plan) by the program director and mentors. In addition, the residents will be evaluated on presentations, research, drug use evaluation, staffing and other assignments (e.g., drug monograph). We use Pharmacademic as a documentation tool for evaluations.

Who oversees the Residency Programs?
The residency programs are overseen by the Residency Committee which consists of the Residency Program Director (RPD) as well as select preceptors, and the Director of Pharmacy. The Residency Committee meets monthly.

Are the residency eligible to receive healthcare benefits?
Yes, the residents are eligible for health care coverage similar to other Cleveland Clinic employees.

How is the resident rotation schedule decided?
The resident will meet with the program director during the orientation month in July to determine the rotation schedule. There will remain some flexibility throughout the year for adjustment of schedule (approval required by residency committee). The RPD will try and accommodate the requests/preferences or the resident, especially in the setting of PGY2 interest.

Do the residents have advisors?
Yes, an advisor will be assigned to the resident early in the residency program.

What is the mission/purpose statement of the residency?
For PGY1: The one year Pharmacy Practice Residency provides a number of experiences designed to transform the resident from a pharmacy school graduate to competent practitioner in patient centered care and pharmacy operations or exemplary candidate for more specialized training. The program exposes the resident to a variety of practice areas in an acute care environment to progressively build their knowledge base, skill set and confidence in problem solving and clinical judgment in the pharmacotherapeutic care of patients and all other necessary pharmacist duties and responsibilities. The resident is expected to promote clinically appropriate and cost effective therapy. The resident is expected to participate in educational activities such as precepting students and lecturing.

When does a resident need to be licensed in Ohio?
Residents are encouraged to obtain licensure prior to the residency start date. Residents should be licensed no later than September 1. Exceptions will be considered on an individual basis and determination of required program extension will be determined by the Residency Committee. Until the resident is licensed in Ohio they must work under the direct supervision of a licensed pharmacist.

What drug information resources are available for the residents?

LexiComp, UptoDate, OhioLink (access to medical journals online as well as online textbooks), IPA, Pharmacists Letter.
We use Epic as our Pharmacy system and also our electronic medical record.

Will the residents be doing resident activities with other residents within the Cleveland Clinic Health-System (CCHS)?
Yes, the resident will participate in a research curriculum (consisting of research design, biostatistics review, and research skills workshops), leadership journal club, and other networking activities with other residents in the Cleveland Clinic Health-System.

Will the residents have on-site parking?
Yes, Cleveland Clinic South Pointe residents will have free on-site parking.

Does South Pointe participate in the second round of the match?
Yes, South Pointe participates in Phase 2 of The Match if any positions are unfilled during the Phase 1. The application requirements for Phase 2 will be the same as Phase 1.
Program Personnel
Program Personnel
Garrett Eggers, PharmD, MS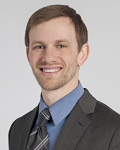 Director of Pharmacy
PGY1 Pharmacy Residency Program Director
Education: PharmD, University of Wisconsin, MS in Pharmacy Administration from University of Pittsburgh
Training: PGY1/PGY2 in Health System Pharmacy Administration, University of Pittsburgh Medical Center
Practice area: Pharmacy administration
Research interests: Pharmacist quality assessment, productivity models, automation and technology
Amanda Foley, PharmD, MBA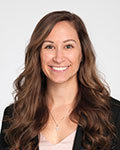 Pharmacy Manager
Education: PharmD, Ohio Northern University, MBA, University of Dallas
Training: PGY1/PGY2 in Health System Pharmacy Administration, Parkland Health and Hospital System
Practice area: Pharmacy Administration
Research interests: Sterile products, process improvement
E-mail: foleya@ccf.org
Eve Hackett-Garr, PharmD, BCPID, BCPS
Clinical Pharmacy Specialist Antimicrobial Stewardship
Education: BS Pharmacy, Utah State University; PharmD, Regis University
Training: PGY1 Pharmacy Residency and PGY2 Infectious Disease Residency, Saint Joseph Denver SCLHS
Practice area: Infectious disease
E-mail: hackete@ccf.org
Melissa Herschman, PharmD, BCPS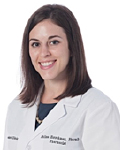 Lead Pharmacist
Education: BS Biochemistry, University of Dayton; PharmD, The Ohio State University
Training: PGY1 Pharmacy Residency, Cleveland Clinic Hillcrest Hospital
Practice area: Internal medicine, ambulatory care
Email: herschm@ccf.org
Lindsey Hoffman, PharmD, BCCCP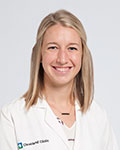 Critical Care Clinical Specialist
Education: PharmD, Ohio Northern University
Training: PGY1 Pharmacy Residency and PGY2 Critical Care Residency, University Hospitals Cleveland Medical Center
Practice area: Critical care
Research interests: Emergency medicine and critical care
Email: hoffmal@ccf.org
Julianne Mazzola, PharmD, BCPS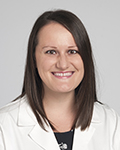 Clinical Staff Pharmacist
Education: BS Pharmaceutical Sciences, PharmD, The Ohio State University
Training: PGY1 Pharmacy Residency. Cincinnati Veterans Affairs Medical Center
Practice Area: Internal Medicine
Email: mazzolj3@ccf.org
Carly McKenzie, PharmD, BCPS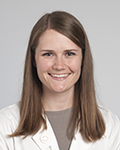 Clinical Staff Pharmacist
Education: PharmD, Ohio Northern University
Training: PGY-1 Pharmacy Residency, University Hospitals St. John Medical Center
Practice area: Internal medicine
E-mail: mckenzc@ccf.org
Rachael Passe, PharmD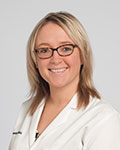 Clinical Staff Pharmacist
Education: PharmD, Ohio Northern University
Practice area: Internal medicine
Research interests: Pharmacy education & transition of care coordination
Email: passer2@ccf.org
Kaitlyn Schumacher, PharmD, BCPS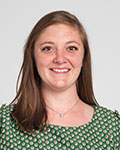 Emergency Department Clinical Pharmacist
Education: PharmD, University of Missouri – Kansas City
Training: PGY1 Pharmacy Residency – University of Toledo
Practice area: Emergency Medicine
Research interests: Emergency Medicine
Email: schumak@ccf.org
Cara Weisenberger, PharmD, BCPS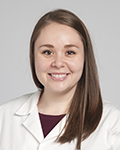 Clinical Staff Pharmacist
Education: BS Pharmacy, PharmD, University of Toledo
Training: PGY1 Pharmacy Residency, Cleveland Clinic South Pointe Hospital
Practice area: Hematology/oncology, internal medicine
Research interests: Internal medicine, oncology, continuous process improvement
Email: weisenc@ccf.org
Past & Current Residents
Past & Current Residents
Current residents
Jasmine Apfeld, PharmD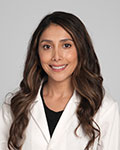 University of the Pacific Class of 2019
PGY1 Pharmacy Resident – Cleveland Clinic South Pointe Hospital
Salam Kabbani, PharmD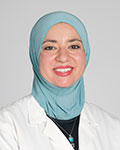 California Health Sciences University Class of 2019
PGY1 Pharmacy Resident – Cleveland Clinic South Pointe Hospital
---
Past Residents
Allie Brant, PharmD, BCPS
Nursing Unit-Based Pharmacist- Internal Medicine – Cleveland Clinic
Nicholas Coulter, PharmD
Nursing unit based pharmacist, Cleveland Clinic Akron General
Melanie Madorsky, PharmD, BCPS
PGY2 Cardiology Pharmacy Resident – Intermountain Healthcare, Utah Valley Hospital
Clinical Pharmacist Specialist – Cardiology & Critical Care – Memorial Hermann, Texas Medical Center
Sara Mohiuddin, PharmD
PGY2 Ambulatory Care Pharmacy Resident - Cleveland, OH Veterans Affairs
Ambulatory Clinical Pharmacy Specialist- Rheumatology- Cleveland Clinic
Erika Mooney, PharmD, BCPS
Clinical Pharmacist - Regional Medical Center Bayonet Point- Hudson, FL
Curtis Scheiderer, PharmD
Clinical pharmacy generalist, University of Michigan Hospital
Lauren Thomas, PharmD, BCPS
Clinical Pharmacy Specialist – St. Joseph Warren Hospital
Tyler Tomasek, PharmD, BCPS
Pharmacy Manager – Cleveland Clinic South Pointe Hospital
Cara Weisenberger, PharmD, BCPS
Clinical Staff Pharmacist – Cleveland Clinic South Pointe Hospital