News
News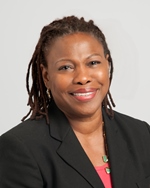 Cleveland Clinic Names New President of South Pointe Hospital
May 4, 2017 - Margaret McKenzie, M.D., has been named the new president of Cleveland Clinic South Pointe Hospital, beginning May 8.
Dr. McKenzie joined Cleveland Clinic as a staff member in the Ob/Gyn and Women's Health Institute in 1995. In her most recent role, she served as section head of General Obstetrics and Gynecology. She has practiced at Euclid and Hillcrest hospitals, and the Beachwood and Willoughby Hills family health centers.
Events
Events
Events Calendar
View upcoming events and activities held by your local Cleveland Clinic hospitals and family health centers.
Upcoming Special Events at South Pointe Hospital
Check back soon for upcoming special events at South Pointe Hospital.