Why Choose Akron General?
Why Choose Akron General?
Prospective residents are often surprised when they visit Cleveland Clinic Akron General. And we're proud of that fact. As a regional referral center, our residents gain the experience of a large, tertiary care academic medical center, but in an environment that offers a supportive, family like feel. Training is geared toward the future of practice and includes unique learning opportunities found through a complex case mix, research, and cutting edge technologies and techniques.
Our resident physicians can have confidence that the experience they receive is from a health system that's not just tops in the state, but recognized nationally and in some areas of specialty, internationally. Akron General is a Level I Trauma Center as Verified by the American College of Surgeons and is Summit County's first Chest Pain Center and Primary Stroke Center. We also offer a Level III Obstetric Service and a Cancer Program that's approved by the American College of Surgeons, Commission on Cancer.
Cleveland Clinic Akron General is recognized regionally and within Ohio for its expertise and care.
Check out the latest on Cleveland Clinic Akron General's Facebook page.
Virtual Tour of Our Campus
Virtual Tour of Our Campus
We are delighted to offer you a glimpse of what your time at Cleveland Clinic Akron General will entail. Learn more about our campus and programs as you peruse the video and photos in the gallery below.
Facilities & Services
Facilities & Services
Cleveland Clinic Akron General provides the resources for an excellent educational experience for our students, residents, fellows and faculty.
The Department of Research is staffed by doctorally-prepared faculty to help support the scholarly activities of our learners and faculty. Resources available through the newly remodeled department include matching investigators with expert collaborators, identification of sponsored/industry research opportunities, research methods and study design assistance, statistical data analysis and assistance with the preparation of presentations and manuscripts.
Simulation center
Learners at Cleveland Clinic Akron General have access to a large state-of- the-art simulation center where we offer an integrated approach to life-like clinical situations. Here learners can hone their skills in a variety of scenarios and task trainers that provide procedural competence in central line placement, chest tube placement, intubation, lumbar puncture, casting/splinting, etc. Additionally, psychomotor skills for surgical techniques through our Fundamentals of Laparoscopic Surgery (FLS) and Fundamentals of Endoscopic Surgery (FES) programs which allow learners and surgeons to perform some of the most cutting edge minimally invasive procedures.
Medical library
Our state-of- the-art medical library provides 24/7 access to health-related materials and information. Our medical library staff supports patient care, research and education for CCAG learners and faculty by providing timely access to information. Our computer lab is located in our medical library and allows easy access to our many online subscriptions.
Medical photography
Imagery is an integral part of Cleveland Clinic Akron General communications. Visual imagery, specifically photography, can effectively enhance your presentations and research. Students, residents and our medical staff consult with our medical photography staff to determine what graphics best meet your needs. The medical photography staff can guide you through the process of license applications, copyright adherence and HIPAA compliance.
Additional services
The Department of Medical Education facilities/services include the Eva P. Craig Auditorium, numerous classrooms with media access, state-of- the-art call rooms, on-site work out facility, 24/7 food access, as well as parking across the street from the main entrance.
Stipends & Benefits
Stipends & Benefits
2023-2024 Academic Year Benefits for All Programs
Salary
We offer a competitive salary for all of our residents. The salary increases at every level of residency training.
Grad Level 1 — Annual Rate: $62,841.18
Grad Level 2 — Annual Rate: $64,958.70
Grad Level 3 — Annual Rate: $67,057.86
Grad Level 4 — Annual Rate: $69,681.30
Grad Level 5 — Annual Rate: $72,002.82
Grad Level 6 — Annual Rate: $74,835.36
Retirement
Akron General offers a 401K retirement plan through Fidelity. Residents are able to participate prior to their year anniversary. The benefits are deferring federal and state income taxes and saving for retirement.
Vacation & Meetings
Three weeks of vacation (15 business days) are provided at each level of training. In addition conference time is allowed as approved by the program director.
Educational Allowance
Residents receive a competitive educational allowance during their residency training. The educational allowance can be used for texts, seminars, PDA's, meetings or other approved educational materials. Additional allowances for mandatory educational experiences is also available.
Board Review Allowance
All senior residents are eligible for a board review allowance for an approved board review course.
Exercise Facility Access
Residents are provided access to all Akron General Health and Wellness Centers, including the Lifestyles Express Center, at the main campus.
Health Insurance
Residents are offered the Employee Health Plan as an individual or family for both medical and prescription coverage.
Dental Insurance
Dental insurance is available to all residents who enroll in one of our hospitalization plans.
Vision Care
There are two vision plan options offered by EyeMed, including allowance for frames, lenses, contact lenses and other eye care services.
Counseling Support Services
Employee Assistance Program (EAP) available. Confidential, 100% pre-approved coverage for house officers.
Life Insurance
Basic coverage is offered at one times your annual salary, up to $500,000 term insurance, free of charge.
Long Term Disability
Akron General provides a group policy and is of no cost to the resident.
Malpractice Insurance
All residents are indemnified for their education activities as an approved component of their post- graduate programs. There is no cost to the resident.
Relocation Services
We provide: a community tour, escorted viewing of apartments and homes to rent or buy, lease assistance, a school match and daycare referrals/viewing. We offer an interest free loan to all incoming residents, see Hobart Loan below. If you would like more information regarding the relocation services please contact the Graduate Medical Education office at 330.344.6050.
Hobart Loan
Akron General offers interest-free loans to residents for personal emergencies, educational needs and relocation. Residents can borrow up to $2,000 from the fund, repayable through payroll deduction.
On-Call Quarters, Meals & Uniforms
Our recently renovated on-call quarters are stocked daily with sandwiches, milk, soda, juice and fruit. We also offer a lounge area, which includes a television and computer terminals for accessing patient and laboratory information. Residents receive a weekly stipend for meals in the cafeteria when on duty. We offer free meals for residents' spouses and/or children on weekends and hospital recognized holidays. We furnish residents with scrubs and white coats, including free on-site laundry services.
House Staff Association Information
Annually representatives from each residency program are elected to serve on the House Staff Senate. The Senate is responsible for ensuring unity among the House Staff, as well as being the voice of the residents. House Staff Officers are elected by the Senate. The Senate sponsors several events throughout the year, including Resident Feedback Forums, which provide an opportunity for residents across the institution to communicate and exchange information with each other relevant to their programs, learning, and working environment. They also host monthly social events (3rd Fridays), along with the Halloween Charity Ball and Holiday Party.
Eligibility Requirements
Eligibility Requirements
Akron General selects all residents from the National Resident Matching Program (NRMP). All applicants should apply for residency through the Electronic Residency Application Service (ERAS). International Medical Graduates may apply through ERAS via the Educational Commission for Foreign Medical Graduates (ECFMG).
Candidates for admission to Akron General's residency programs should have the following qualifications to be eligible for appointment:
A complete application includes the following:
Complete Electronic Residency Application Service (ERAS) application.
Transcript from medical school.
Curriculum vitae.
Dean's letter/MSPE.
USMLE and COMLEX Board Scores for Step I and Step II CK.
Three letters of recommendation.
Personal statement.
Additional requirements for International Medical Graduate (IMG) applicants requiring visa sponsorship:
Valid ECFMG Certificate*.

*Must have ECFMG certificate by the NRMP Rank Order List Deadline unless you are graduating the same year you are applying for residency.

ECFMG reports.
H1B and J1 Visas sponsored.
Maximum of five (5) years graduation from Medical School.
Minimum Board Score Requirements:
USMLE 1&2: Minimum 1st pass rate or Satisfactory Scores.
IMG's requiring H-1B visa sponsorship: USMLE III: Minimum 1st pass rate or Satisfactory Scores.
COMLEX 1&2: Minimum 1st pass rate or Satisfactory Scores.
All applications for all programs are processed through ERAS. Paper applications are not accepted.
*Individual programs may have additional requirements.
Cleveland Clinic Akron General maintains a drug-free and tobacco-free workplace. All newly hired employees undergo urine drug testing as a condition of employment. This test quantifies the presence of illicit drugs and cotinine (nicotine metabolite). According to Cleveland Clinic policy, newly hired employees who have cotinine levels above the threshold will have their employment offer rescinded. Those individuals testing positive that test negative after 90 days, may be reconsidered for appointment at the discretion of the candidate's supervisor, should the position remain vacant.
Our Staff
Our Staff
Contact Medical Education Administration at Akron General
Mailing Address: 1 Akron General Ave. Akron, OH 44307
Phone: 330.344.6050 (local) or 1.800.732.2852 (toll-free)
Fax: 330.344.1529
DIO & Chairman, Medical Education & Research
Titus G. Sheers, MD, MBA
330.344.6050

Get to know Dr. Sheers

Executive Director, Medical Education & Research
Cheryl Goliath, PhD
GoliatC@ccf.org
330.344.6050

Program Manager
Kari Wright, MBA
WrightK2@ccf.org
330.344.6921




Program Manager
Emily Callahan
CallahE@ccf.org
330.344.6667

Program Manager
Alexandra Gardlock
GardloA@ccf.org
330.344.6428




Administrative Assistant, Medical Education
Joanna Krajci
KrajciJ@ccf.org
330.344.6050

Program: Emergency Medicine
Program Manager: Angie South
SouthA2@ccf.org
330.344.6326

Program: Emergency Medicine
Coordinator: Frank Fire
FireF@ccf.org
330.344.6743

Program: Emergency Medicine
Administrative Program Coordinator: Victoria Reiter
ReiterV@ccf.org
330.344.6326

Program: Family Medicine
Program Manager: Tiffany Pearl
PearlT@ccf.org
330.344.3522

Program: Family Medicine
Administrative Program Coordinator: Rachel Roberts
RobertR6@ccf.org
330.344.7672

Program: General Surgery
Administrative Program Coordinator: Kelly Harrison
HarrisK38@ccf.org
330.344.3092

Program: General Surgery
Program Manager: Kim Martter, M.Ed, RHIA, C-TAGME
SelfMaK@ccf.org
330.344.6741

Program: Internal Medicine Categorical and Preliminary Year
Program Manager: Jennifer Hayes
HayesJ2@ccf.org
330.344.6140

Program: Internal Medicine Categorical and Preliminary Year
Program Manager: Taylor Hart
Hartt3@ccf.org
330.344.2098

Program: Internal Medicine
Administrative Program Coordinator: Lisa Lawson
LawsonL@ccf.org
330.344.5470

Program: Obstetrics & Gynecology
Program Manager: Tiffany Finch
FinchT@ccf.org
330.344.1422

Program: Obstetrics & Gynecology
Administrative Program Coordinator: Kathleen Ruppert
RupperK@ccf.org
330.344.7646

Program: Orthopaedic Surgery
Program Manager: Holly Gordon
GordonH6@ccf.org
330.344.6269

Program: Orthopaedic Surgery & Psychiatry
Administrative Program Coordinator: Kendall Kelley
kelleyk6@ccf.org
330.344.3097

Program: Psychiatry
Program Manager: Lynn Mains
MainsL@ccf.org
330.344.7639

Program: Urology
Program Manager: Kimberly Stakleff, PhD, MS
StakleK@ccf.org
330.344.8286

Medical Librarian
Jennifer Feldman, MLIS, AHIP
FeldmaJ@ccf.org
330.344.1558
Get to Know Akron
Get to Know Akron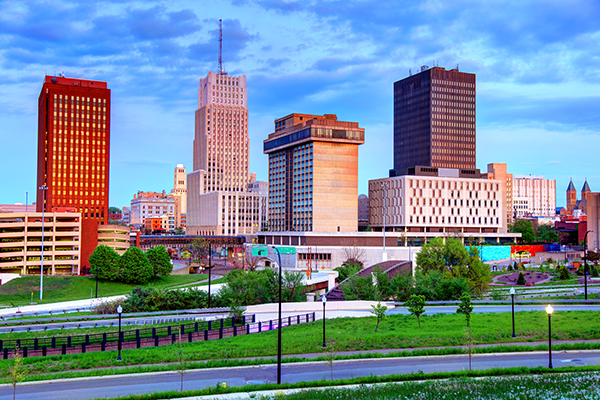 Ohio's fifth largest city, Akron is a diverse town located 30 miles south of Cleveland. Greater Akron is known for its heritage, culture, leisure, outdoor adventures and of course, the hometown of NBA basketball star, LeBron James. Akron General's hospital campus is located in downtown Akron.
Learn more about what Akron's neighboring city, Cleveland, has to offer.