About Us
About Us
Cleveland Clinic Akron General serves as the southern regional hospital for the Cleveland Clinic and our program is affiliated with the Cleveland Clinic Lerner College of Medicine of Case Western Reserve University (CCLCM) and Northeast Ohio Medical University (NEOMED). We serve as the primary medical student teaching site for Northeast Ohio Medical University (NEOMED), University of Toledo College of Medicine and the Ohio University Heritage College of Osteopathic Medicine (OUH-COM). Our program combines the very best of a busy community hospital with strong academic affiliations.

The Department of Psychiatry and Behavioral Sciences has been in existence since 1956. The department consists of:
2 acute care inpatient psychiatric units with 55 beds and approximately 2,000 admissions each year
A Consult Liaison and Emergency Psychiatry service that does 3,500 new evaluations per year
A fully supervised Outpatient Resident Clinic with approximately 22,000 visits annually
A Chemical Dependency service that sees 1,000 outpatient and group visits per year and
2 intensive outpatient programs that sees over 1,000 per year
The department is currently staffed by 8 Psychiatrists, 5 Psychologists, 2 Neuropsychologists, 7 Advanced Practice Psychiatric Nurses (APPs), 4 LISWs and additionally, we have 4 additional psychiatrists and 4 additional APRNs to assist with weekend coverage of the acute services.
About our Residency Program
The Cleveland Clinic Akron General Psychiatry Residency Program provides you with an outstanding on-the-job training experience in a rural hospital setting, superb mentorship and individualized education plans that will lay the foundation for the rest of your career. We offer our residents a rewarding and enriching training life to enhance the potential of becoming a skilled psychiatrist.
Highlights of our residency program include:
We are part of a world class healthcare system
We have dedicated and experienced teaching faculty
We have a comprehensive continuum of clinical care including inpatient, outpatient, consultation and liaison, emergency psychiatry, intensive outpatient programs and a chemical dependency program
We provide an excellent blend of educational, clinical, research, leadership and advocacy training
The trainees have the availability to work with the residents in family medicine, internal medicine, emergency medicine, obstetrics and gynecology, surgery and orthopedics training programs
There is availability to interact with and teach medical students from multiple different medical schools
We provide excellent work-life balance during residency training
Akron is safe and affordable area to live and raise a family
Check out the latest on
Cleveland Clinic Akron General's Facebook page
.
Welcome
Welcome
Dear Future Cleveland Clinic Akron General Psychiatry Resident,
Thank you for your interest in our psychiatry residency program which provides excellent clinical and academic training in a warm and collegial environment.
Our program received continued accreditation status ACGME and meets the requirements as outlined by the ACGME and is designed around the six core competencies and the psychotherapy competencies. The didactic curriculum is continuously revised to provide the latest in neuropsychiatry, psychotherapeutic interventions and socio-cultural topics in psychiatry.
The program provides opportunities to advance the resident's knowledge of the basic principles of research including research design and methodology and how it is applied to patient care. Residents participate in scholarly activities which include, but are not limited to, original research, poster presentations, presenting a literature review in Journal Club and a clinical case for Grand Rounds. Residents provide lectures for the medical students, their peers and other health care staff. Residents are also encouraged to attend regional and national professional meetings and conferences.
At the completion of his/ her training, each resident physician will possess sound clinical judgment, requisite skills and a high order of knowledge about psychiatric disorders, in general, as well as medical and neurological disorders which relate to the practice of psychiatry. Cleveland Clinic Akron General provides a rich clinical training environment and dedicated teaching faculty to make this goal possible.
We are proud of the services we provide and the changes we make in people's lives. We believe that it is our commitment to compassionate and competent patient care and our dedication to excellence in resident education that makes Cleveland Clinic Akron General Psychiatry Residency Program a premier academic experience in the midst of a model medical community. I encourage you to review the information on our website and should you have any questions, please give us a call. I look forward to meeting you during the interview season.
Sincerely,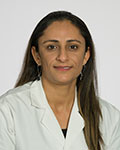 Shivnaveen Bains, MD
Program Director
330.344.6110
BainsS@ccf.org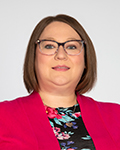 Lynn Mains
Program Coordinator
Clinical Rotations
Clinical Rotations
Clinical Training Overview
Intern Crash Course
All PGY-1 residents will participate in a "crash course" for Psychiatry. These didactic sessions will cover the essential information to familiarize the first year resident with Psychiatry at Cleveland Clinic Akron General. Included in this training experience will be:
Interview skills
Mental status exam
Suicide risk assessment
Documentation
Professionalism
Mood disorders
Psychotic disorders
Dementia/Delirium
Substance abuse disorders
Introduction to Psychopharmacology
ECT

Clinical Rotations
PGY – 1 Year:
6 months Inpatient Psychiatry
4 months Medicine Rotations – Inpatient Family Medicine, Outpatient Family Medicine, Outpatient Internal Medicine and Emergency Medicine
2 months Neurology
PGY – 2 Year:

3 months Consult Liaison
3 months Inpatient Psychiatry
1 month Addiction Medicine****
1 month ED Psychiatry
2 months Child and Adolescent Psychiatry*
1 month Community Psychiatry**
1 month Forensics***
*Child and Adolescent Psychiatry will be at Akron Children's Hospital (Inpatient and IOP rotations) and Akron General (Out-patient Child and Adolescent Psychiatry Clinic).
Akron Children's Hospital is nationally recognized for its expertise and care. And to ensure families have convenient access to our pediatric care, we have 2 hospitals in northeast Ohio and 50 urgent, primary and specialty care locations. We also partner with other health systems to bring our neonatal and pediatric expertise to patients in their community hospitals. With more than a million patient visits a year, we've been leading the way to healthier futures for children through quality patient care, education, advocacy, community service and medical discovery since 1890.
**Community Psychiatry will be at Portage Path Behavioral Health.

Since 1971, Portage Path has been a nonprofit community mental health center that helps area residents, regardless of their ability to pay, recover from mental illness and related substance use issues. High quality services are partially paid for through insurance, Medicaid, Medicare, or under contract with the county of Summit Alcohol, Drug Addiction and Mental Health Services Board – Summit County ADM Board. Enhanced services and innovation are funded through private donations from individuals, companies, and foundations who care about the community.
***Forensics will be at Northcoast Behavioral Health.
****Addiction Medicine – ADRC will be 1 month at Lutheran Hospital.

PGY – 3 Year

12 months Adult Outpatient Psychiatry
PGY – 4 Year

3 months Consult Liaison – Jr. Attending
3 months Inpatient Psychiatry – Jr. Attending
6 months Electives

Cleveland Clinic Akron General Psychiatry Resident On-Call
PGY – 1
Sat/Sun/Holidays from 7 a.m. to 7 p.m. (12 hours): inpatient teaching service admissions, follow-ups and discharges covered (Total 12 patients)
The same intern is scheduled to cover both Sat and Sun (and a holiday if that holiday falls within 2 days of the weekend they are already covering)
Current inpatients will be covered solely by the intern during their call while medical floor consults will be covered by the PGY-2 Resident.
Expectation that Resident may have to stay 1 additional hour post-call to finish with patient care and documentation
PGY – 2
Sat from 8 a.m. to 8 a.m. Sunday (24 hours): ED and CL service (Total 18 patients)
Sunday/Holidays from 8 a.m. to 11 p.m. (15 hours): ED and CL (Total 12 patients)
Expectation that Resident may have to stay 1 additional hour post-call to finish with patient care and documentation
PGY – 3
Fri from 5 p.m. to 8 a.m. Saturday (15 hours): services (teaching inpatient service and ED) covered (Total 14 patients)
Expectation that Resident may have to stay 1 additional hour post-call to finish with patient care and documentation

Education/Didactic Curriculum
Orientation to the Department of Psychiatry at Cleveland Clinic Akron General
Medical and Psychiatric Practice Requirements
Medical Note Writing Skills
Psychiatric Interview Skills
Introduction to Psychopharmacology
Introduction to the DSM-5
Critical Appraisal Skills
Introduction to Psychotherapy
PRITE and Board Review
Introduction to Consultation Liaison and Emergency Psychiatry
Introduction to Geriatric Psychiatry
Introduction to Child and Adolescent Psychiatry (CAP)
Introduction to Community Psychiatry
Introduction to Forensic Psychiatry
Introduction to Addiction Psychiatry
Introduction to Sleep Medicine
Evaluation and Treatment of Psychiatric Disorders
Advanced Psychotherapy Skills
Advanced Research Methods
Neurology for Psychiatrists
Neurobiology of Psychiatric Disorders
Advanced Psychopharmacology
Introduction to a Career and Leadership in Psychiatry
Psychiatric Genetics
Critical Appraisal Skills
In this seminar series, the residents will be taught skills to critically appraise journal articles to learn the correct information from these articles. Articles from leading journals will be picked by the instructors and provided to the residents 2 weeks in advance so that the residents have sufficient time to review these articles. Then the instructor will critically appraise the same article with residents in the teaching session.
Cinema and Psychiatry
The residents will watch movies from different countries that have a psychiatry or psychology related themes. They will critically appraise these movies and discuss their perspective on these movies to learn about psychiatry and psychology in different cultures.

Introduction to Research Methods
This is a seminar series where the residents will become familiar with research methods in psychiatry. They will also be taught about biostatistics. Residents will be expected to participate in quality improvement (QI) projects, writing research/review papers and developing scientific presentations for both podium and poster presentations.

Grand Rounds
The grand rounds series is the highlight of our department's academic calendar. Nationally renowned speakers are invited to present lectures on special topics based on their areas of expertise. Residents are invited to meet with the speaker for 1.5 hours after the session to discuss their questions on the presented topic.
Teaching Faculty
Teaching Faculty
Teaching Faculty
Non-Physician Teaching Faculty
Dayna Gewolb, PharmD
Monica Weber, LISW
Cynthia Christian, RN, MBA
Application
Application
Applications to the Cleveland Clinic Akron General Psychiatry Residency Program are accepted through the Electronic Residency Application Service (ERAS) only. For more information, visit the ERAS website. Specific questions about the program can be directed to the Program Coordinator.
We offer 4 PGY1 positions each academic year.
Application requirements:
Curriculum Vitae (CV)
Medical School Transcript
Dean's Letter
Minimum of 3 letters of recommendation. Two letters from psychiatrists within 1-year prior to the start date of residency. One letter must be from a psychiatrist within the United States showing experience/exposure to a US healthcare system.
Personal Statement
ECFMG certification (if applicable)
International applicants:
We offer both J-1 and H-1b visas for international applicants.
We are looking for candidates with psychiatry experience in the U.S. (e.g. Externship, Observership or Research; minimum of six months).
USMLE/COMLEX
Passing score on USMLE Step 1 and 2 or COMLEX. All applications are reviewed independently.
USMLE STEP 3 is not required for application or match but will be required for H1b visa sponsorship.
We prefer to review applications from recent medical school graduates, and no more than seven years since graduation.
Application deadline is December 1st of the year prior to start. We interview candidates on Wednesdays, November through January of the year prior to start.
For questions, contact Lynn Mains, program coordinator, at 330.344.7639 or MainsL@ccf.org.
Life in Akron has so much to offer! Learn more about
Greater Akron
.
Current Residents
Current Residents
PGY - 1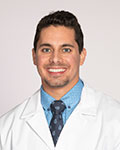 Costanzo Filippo, DO
Undergraduate: Thiel College
Medical School: Lake Erie College of Osteopathic Medicine, Erie
Interests/Hobbies: I strive to be close to God and enjoy reading spiritual books, I occasionally write poetry, and I enjoy art museums, specifically abstract art.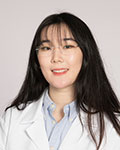 Hyunyoung Kim, DO
Undergraduate: Rochester Institute of Technology
Medical School: Lake Erie College
Interests/ Hobbies: Dance: I take classes daily through online studios, eating candy, playing video games, watching anime.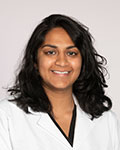 Aiesha Polakampalli, DO
Undergraduate: Ohio State
Medical School: Ohio University College of Osteopathic Medicine
Interests/ Hobbies: Gardening, Skateboarding this has been a fun way to exercise and meet new friends. Photography I have been experimenting with film, cameras, specifically with black and white film. Podcast "Call your Girlfriend is one of the many podcasts I enjoy.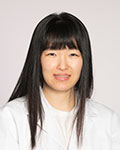 Hazel Choi, MD
Undergraduate: Case Western Reserve University
Medical School: Northeast Ohio Medical University
Interests/ Hobbies: Skateboarding, teaching, and tennis, photography, hip-hop dancing, FPS gaming, flute.
PGY - 2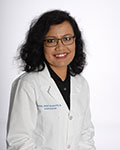 Gargi Bhattacharya, MD
Undergraduate: Calcutta Medical College, Kolkata, India
Medical School: Kolkata Medical College & Hospital
Interests/ Hobbies: Love to sing and listen to music, Reading and explore works of new authors. Enjoy running and biking.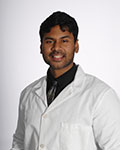 Paul Ferns, DO
Undergraduate: University of Florida
Medical School: Lake Erie College of Osteopathic Medicine
Interest/ Hobbies: Hiking, Cooking, Cycling and Bird-watching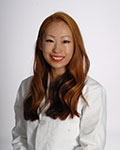 Lacey Jeong, MD
Undergraduate: Kent State University
Medical School: Northeast Ohio Medical University
Interest/ Hobbies: Making music with my brother, playing badminton with my Father, watching basketball with significant other, Journaling, Mindfulness Meditation.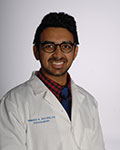 Rameez Sultan, DO
Undergraduate: Temple University
Medical School: Lake Erie College of Osteopathic Medicine
Interest/ Hobbies: Reading Books and Participating in book clubs, DJ for friends, watching movie and sports.
Research & Innovation
Research & Innovation
Residents are required to participate in scholarly activity. This may include research or a presentation at a regional or national meeting – or a publication of a book chapter. In addition, each resident must complete a quality improvement (QI)/patient safety project. Residents will be expected to present at prestigious meetings such as the American Psychiatry Association (AMA), American Association for Geriatric Psychiatry (AAGP), American Academy of Child and Adolescent Psychiatry (AACAP) and the Academy of Consult-Liaison Psychiatry (ACLP).
Residents will be also be required to present Grand Rounds.

For more information about resident research in Psychiatry, please contact:

Estee George, PhD
Research Faculty
330.344.7681
GeorgeE4@ccf.org