Calcium-Score Screening Heart Scan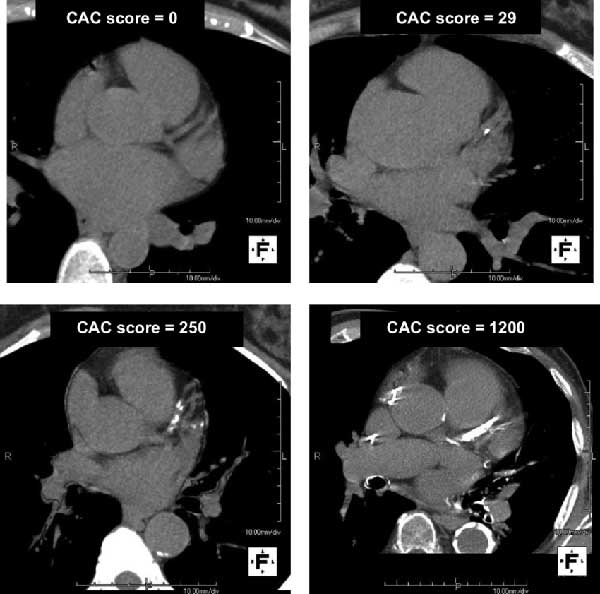 A test used to detect calcium deposits found in atherosclerotic plaque in the coronary arteries. State-of-the-art computerized tomography (CT) methods, such as this one, are the most sensitive approaches to detecting coronary calcification from atherosclerosis, before symptoms develop. More coronary calcium means more coronary atherosclerosis, suggesting a greater likelihood of significant narrowing somewhere in the coronary system and a higher risk of future cardiovascular events.
Your doctor uses the calcium-score screening heart scan to evaluate risk for future coronary artery disease. Those at increased risk include individuals with the following traits:
Family or personal history of coronary artery disease
Male over 45 years of age, female over 55 years of age
Past or present smoker
History of high cholesterol, diabetes or high blood pressure
Overweight
Inactive lifestyle
Because there are certain forms of coronary disease – such as "soft plaque" atherosclerosis – that escape detection during this CT scan, it is important to remember that this test is not absolute in predicting your risk for a life-threatening event, such as a heart attack.