Overview
Overview
The Cardiothoracic Imaging fellowship at Cleveland Clinic Weston Hospital is a one-year training program that provides comprehensive training in cardiac and thoracic imaging.
Fellows will learn how to interpret multimodality thoracic imaging (radiography, CT, MRI, and PET/CT) and cardiovascular imaging (CT, MRI, and PET/CT), with the additional ability to perform thoracic interventions (IR lung biopsy and ablation).
Fellows are expected to participate in monthly multidisciplinary thoracic tumor board conferences in conjunction with pulmonology, thoracic surgery, pathology, and radiation oncology and in biweekly ILD conferences with pulmonology, pathology, and rheumatology. They will also participate in a monthly Cardiothoracic Journal Club.
The cardiothoracic imaging fellow will be expected to participate in the education of rotation medical students from several medical schools in the region. Involvement in scholarly activity is also encouraged.
Approximately 60% of the fellow's diagnostic imaging time will be spent learning thoracic imaging and 40% in cardiac imaging. Fellows will also have the opportunity to pursue electives in other divisions, including abdominal imaging and musculoskeletal imaging, as well as electives outside of the department, such was with pulmonology or cardiology.
Current cardiothoracic radiology faculty and subspecialty training are:
Andrew Blum, MD - Noninvasive Cardiovascular Imaging, Massachusetts General Hospital 2009
Ian Drexler, MD, MBA - Cardiothoracic Imaging, Weill Cornell Medicine 2017
Jacobo Kirsch, MD, MBA, FACR - RSNA Fellowship in Cardiovascular Imaging, Mayo Clinic 2007
David Lopez, MD - Advanced Cardiac Imaging, University of Virginia Medical Center 2014
Jenny Placido, MD - Advanced Cardiac Imaging, Atlantic Health System 2022
Program Director: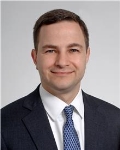 Staff
Application
Application
To apply please complete and submit the following documents:
Medical school transcripts
Curriculum Vitae
Personal statement addressing your interest in cardiothoracic imaging and career goals
Three Letters of Recommendation, including one from your Radiology Residency Program Director
For inquiries please contact:
Lauren Eadeh
Senior GME Coordinator
2950 Cleveland Clinic Blvd.
Weston, Florida 33331
Phone: 954.649.7453
Email: eadehl@ccf.org
Current Fellows
Current Fellows
Class of 2023
Leandro Singerman, MD
Former Abdominal Imaging Fellow
Cleveland Clinic Weston
Weston, FL
Benefits
Benefits
2022 – 2023 Salaries
| | |
| --- | --- |
| Year | Salary |
| PGY-1 | $56,454 |
| PGY-2 | $58,278 |
| PGY-3 | $60,460 |
| PGY-4 | $63,034 |
| PGY-5 | $65,272 |
| PGY-6 | $68,426 |
| PGY-7 | $71,485 |
| PGY-8 | $75,664 |
Paid Time Away: Vacation, Maternity, & Paternity
Vacation: 3 weeks (15 working days) provided at the beginning of each academic year
Maternity: 6 weeks paid leave for natural childbirth or adoption; 8 weeks for cesarean section. Additional time off unpaid up to a maximum of 12 weeks under the Family Medical Leave Act.
Paternity: 2 weeks paid leave. Additional time off unpaid up to a maximum of 12 weeks under the Family Medical Leave Act.
Insurance
Healthcare: Cleveland Clinic Florida covers 50% of annual Healthcare Plans for Clinical Trainees and their families. Effective on the first day of training with no waiting period.
Dental and Vision Care: Cleveland Clinic Florida covers 100% of annual Dental and Vision Care Plans for Clinical Trainees.
Maternity Care: 100% coverage is provided through the health care plan that you select within the plan's guidelines.
Pharmaceuticals: As outlined by the Cleveland Clinic Florida Health Plan.
Malpractice: Paid by the Cleveland Clinic Educational Foundation/Cleveland Clinic Florida. Limited to activities within the training program.
Life Insurance: $25,000 term group policy.
Travel Privileges and Other Education Activities
Senior residents, chief residents, and fellows in ACGME and NON-ACGME programs that meet eligible criteria as outlined in the Graduate Physicians Manual may be approved to attend academic meetings for the purpose of presenting or engaging in leadership roles within national societies will be eligible up to 5 days per academic year with a maximum reimbursement of $1,200 per academic year.
Additional Benefits
Book Allowance: A $250 educational allowance per year is available to all clinical residents/fellows. Primary use is for textbooks.
On-call Meals: Breakfast, lunch, and dinner: Paid by Cleveland Clinic Florida when on in house night call.
Cell phones: Apple iPhone provided to all residents
Uniforms: Supplied by Cleveland Clinic Florida.
Contact
Contact
Ian R. Drexler, MD, MBA
Program Director
drexlei@ccf.org
Sandra Twietemeyer
Radiology Office Coordinator
twietms@ccf.org
Phone: 954.689.5123
Fax: 954.689.5118
Lauren Eadeh
Program Coordinator
eadehl@ccf.org
Phone: 954.659.5229