Lead Acupuncturist, Acupuncture & Oriental Medicine, Center for Integrative Medicine
Jamie Starkey is the Manager of the Eastern medicine program and Lead Acupuncturist at the Cleveland Clinic's Center for Integrative and Lifestyle Medicine. In addition to her clinical practice at the hospital, she is also the team acupuncturist for the Cleveland Indians baseball team. She holds a Bachelors degree in Biology, and a Masters level degree in Acupuncture. She enhanced her clinical training by completing a Clinical Internship at Guang'anmen Hospital in Beijing China, Acupuncture and Moxibustion Outpatient Department, an affiliate of the China Academy of Traditional Chinese Medicine. She offers acupuncture with a focus on sports-related injuries, women's health, oncology, acute/chronic pain management, and stress-related disorders.
Jamie participates in and stays on top of current research trends, working daily to bridge the worlds of Eastern and Western medical philosophy. She lectures regularly to medical students, hospital staff, patients and the community on the benefits of Eastern medicine as new research becomes available. She also has been featured in television and print news outlets as an expert on the positive impact of acupuncture and Eastern medicine on various diseases and conditions. She feels the beauty of acupuncture is that it can easily be incorporated into a conventional treatment plan – it can play a valuable role in a multidisciplinary approach to patient care.
Timothy Sobo, LAc, MAOM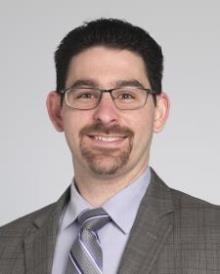 Acupuncturist, Acupuncture, Center for Integrative Medicine
Tim is Board-Certified by the National Certification Commission of Acupuncture and Oriental Medicine (NCCAOM) and is licensed to practice Acupuncture in Ohio and New Jersey. He graduated from New England School of Acupuncture, which is now part of the Massachusetts College of Pharmacy and Health Sciences, with his Masters in Acupuncture and Oriental Medicine. He completed his undergrad studies at Penn State University and earned three Bachelor degrees. He holds certifications in Corrective Exercise and Personal Training from the National Academy of Sports Medicine.
Prior to joining the Cleveland Clinic, Tim worked in New Jersey alongside many different doctors and healthcare providers; including neurologist, neurosurgeons, sports medicine specialists, physical therapist, chiropractors and pain management specialists.
Tim integrates classic Chinese medical techniques with modern diagnostics to determine the underlying root cause of his patience's ailments. He strives to provide an evidence-based, comprehensive, and integrative approach to healthcare using the most up to date research and scientific data alongside a deep understanding of Oriental Medicine to improve the lives of people affected by injury and disease.
His clinical focus includes but is not limited to:
Orthopedics: working extensively with patients in treating a wide array of musculoskeletal conditions ranging from sprains and strains to chronic illness like arthritis
Sports Medicine and Sports Related Injuries
Pain Management
Reduction of cancer treatment-induced side effects: nausea, vomiting, dry mouth, surgical pain, hot flashes, and stress
When he is not working, Tim enjoy spending time with his wife and son. He is an avid triathlete, martial artist and baseball fan.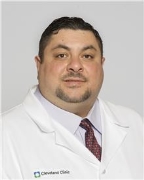 Acupuncture & Naturopathic Medicine, Center for Integrative Medicine
Yaser Abdelhamid received his Bachelor of Sciences and Bachelor of Arts degrees from Cleveland State University, and his Master of Science in Acupuncture and his Doctorate of Naturopathic Medicine degrees from Bastyr University in Seattle, WA after having attended nearly 3 years of conventional medical education and training at Wright State University School of Medicine in Dayton, OH. He was 4 years in-residence when completing the naturopathic medical school curriculum with an ensuing 4 years in-residence when completing the acupuncture curriculum under the supervision of Medical, Osteopathic, Chiropractic, and Naturopathic Doctors, as well as Licensed Acupuncturists. His training included a strong focus on Complimentary, Alternative, and Integrative Medicine therapies spanning a spectrum of modalities including the use of nutraceuticals, homeopathy, diet and lifestyle counseling, and 8-Principle Traditional Chinese Medicine Acupuncture.
Yaser is a Diplomate of Acupuncture through the National Certification Commission for Acupuncture and Oriental Medicine (NCCAOM), and holds his license to practice Acupuncture from the State of Ohio Medical Board. He has practiced acupuncture in several locations and in a variety of settings East, West, and South of the Cleveland Metropolitan area for more than 12 years. His clinical focus is broad with specialties that include but are not limited to:
General Health: improving energy, sleep, and memory
Pain Management: including post-trauma, post-surgery, and migraines
Female Fertility: with or without IVF
Mind and Mood: including anxiety, low mood, stress, phobias, and OCD
Digestive Distress and Dysfunction: including heart burn or reflux, constipation or diarrhea, ulcerative colitis or Crohn's disease, and Gallbladder and Liver issues
Prevention Acupuncture: utilizing acupuncture as a preventative therapy for a whole host of conditions, but especially in relationship to immune system function
Yaser has authored chapters for textbooks of medicine, as well as professional articles on Unani Medicine (ancient Graeco-Arabic medicine) in peer-reviewed journals. He has given numerous presentations about the place acupuncture has on the corporate campus as part of company Wellness Programming to a variety of interested businesses and their employees.
He enjoys reading traditional philosophical and spiritual treatises from around the world with a critical eye towards humanity's underlying Sophia Perennis ('Universal Wisdom'), and loves spending time with his wife and six children.
Acupuncture & Chinese Herbal Medicine, Center for Integrative Medicine
Huang studied at Hubei University of Chinese Medicine, Wuhan, China, for five years and received his medical degree as an honor student. After graduating from the medical university, he enrolled as a graduate student at Tongji Medical University, China. During his three year graduate program, Yanming completed his training and thesis to earn his Master of Medicine degree. For several years, he held a staff position as a physician at The Hospital of Tongji Medical University. Subsequently, Yanming left China to study at the University of Leuven, Belgium where he earned his PhD in Medical Science. He is also licensed as an acupuncturist in Belgium.
He has published chapters in several books and over thirty original articles on Traditional Chinese Medicine and Western Medicine in peer-reviewed journals.
Yanming is certified by the National Certification Commission for Acupuncture and Oriental Medicine (NCCAOM), and licensed by the Ohio Medical Board as an acupuncturist. He has experience with patients who have diverse backgrounds and various conditions. He offers Acupuncture here at the Center for Integrative Medicine at Cleveland Clinic. Specialties include pain disorders, stress, menopause, infertility and other chronic conditions.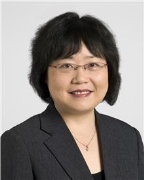 Acupuncture & Oriental Medicine, Center for Integrative Medicine
Shuishan Lui (aka Susan Deng) joined Cleveland Clinic's Center for Integrative Medicine, bringing more than 16 years of experience using acupuncture to manage a full range of medical conditions, including: musculoskeletal disorders, nervous system disorders, fibromyalgia, pain, anxiety, depression, sciatica, arthritis, diabetes, chronic low back pain, heart disease, weight loss, smoking cessation, migraine headaches, chronic fatigue syndrome, insomnia, and more.
Shuishan practiced medicine in China before coming to the United States. She is a graduate of the Sun Yi San University of Medical Science, in Guanzhou, China, where she studied General Medicine. After graduation, she spent eight years as a physician at the Guangdong Rehabilitation Hospital in Canton, China. She continued her education earning a Diploma in Acupuncture and Herbology from the Guangzhou University of Chinese Medicine, in Canton, China.
After Shuishan came to the United States, she earned a Diplomate of Acupuncture, National Certification Commission for Acupuncture & Oriental Medicine (NCCAOM), and was awarded her Acupuncture License from the Ohio State Medical Board. She is a lifetime member of the Ohio Association of Acupuncture & Oriental Medicine (OAAOM).
Acupuncture & Chinese Herbal Medicine, Center for Integrative Medicine
V. Roofener is a Nationally Board Certified, Ohio & Florida States Licensed Acupuncturist and Oriental Medicine Practitioner.
Galina serves on the State Medical Board of Ohio's Acupuncture and Oriental Medicine Advisory Panel on the subject of Chinese herbs and other modalities of Oriental Medicine. She is a member of the Hospital-Based Practice Task Force Committee advisory panel for the National Certification Commission on Acupuncture and Oriental Medicine. Visit: NCCAOM
Currently, Galina works for the Cleveland Clinic as an acupuncturist and Chinese herbalist. Cleveland Clinic was one of the first to open a hospital-based herbal clinic in the U.S. to round out its integrative medicine services and provide supplementary options for patients seeking a holistic, natural approach to their care. She has a special interest in integrative, preventative and rehabilitation medicine. In her practice, she focuses on improving the quality of life for cancer patients, autoimmune conditions, digestive disorders and women's health.
She has over 27 years of experience in health care, including 10 years of work in a hospital physical rehabilitation department in Lithuania with challenging, multi-diagnosed patients. Her duties included, but were not limited to, acupuncture and kinesiotherapy with a focus on medical Qigong, medical massage and balneotherapy.
Galina received her Oriental Medicine degree from East West College of Natural Medicine in Sarasota, FL; Doctor of Naturopathy degree from Trinity College of Natural Health in Warsaw, IL; Nursing degree from Medical College #3 in St. Petersburg, Russia; and studied towards Bachelor of Art of Education in Klaipeda, Lithuania. Over the years, she received multiple certifications in various modalities of Alternative and Complementary Medicine and holds a special certification in Homeopathic Point Injections for beauty and pain management.
Galina has a great passion for teaching. Presently, she is an NCCAOM-approved continuing education provider and talks at many conferences. In the past, she served as an Instructor of Anatomy, Physiology & Pathology at different schools in the U.S. In 2006, she was awarded Top Performing Educator of Aveda Institutes. She held a faculty position at Klaipeda University in Lithuania.
Galina speaks English, Russian and Lithuanian languages.