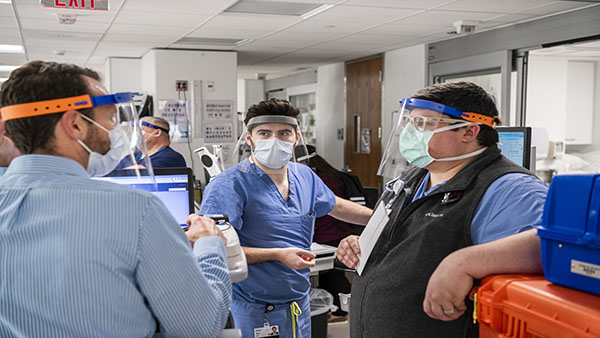 Ready to Apply?
Applicants interested in applying to Cleveland Clinic should have their application fully submitted to ERAS by July 19, 2023 to be considered for an interview. If you are selected for an interview, you will receive communication through ERAS and an email from our program with further information about the interview. Interviews will be held during the month of September.
Note: If you are applying for any of our specialized tracks (Critical Care Cardiology, Critical Care Education, or Critical Care Clinician Scientist) please submit your application in ERAS to the general pool for Cleveland Clinic Critical Care Medicine. Please also send an email to Dr. Chiasson indicating your interest in one of these specific tracks.
Please contact us if you have any questions.
Contact the Critical Care Medicine Fellowship
Neal F. Chaisson, MD
Critical Care Medicine Fellowship Training Program Director
chaissn@ccf.org
216.444.7943
Jennifer Baxley
Critical Care Medicine Fellowship Program Coordinator
baxleyj@ccf.org
216-445-9691