Overview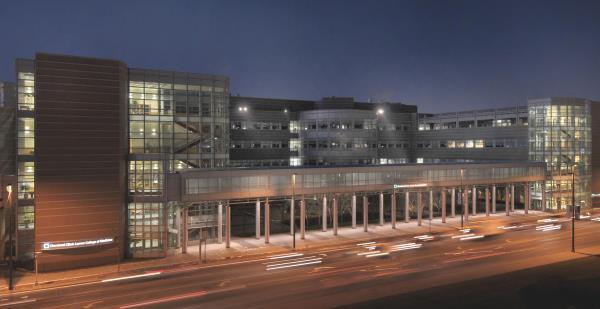 Residents are encouraged to get involved in teaching activities during their time at Cleveland Clinic. The best way to learn is often to teach! There are many opportunities to teach at multiple levels.
Cleveland Clinic Lerner College of Medicine (CCLCM), affiliated with Case Western Reserve University School of Medicine, is located at Cleveland Clinic main campus. Our residents are often appointed as clinical instructors in the medical school and are involved in a variety of ways: teaching systemic pathology core lectures for MS2 students, virtual slide review sessions prior to exams, gross organ demonstrations, gross anatomy "pathology" review of interesting findings and more. Our residents also mentor and teach medical students from CCLCM and other medical schools as they rotate through our department on formal rotations. Cleveland Clinic also hosts multiple medical professional training programs, including Medical Technology and Cytotechnology; our residents have the opportunity to provide lectures to students in these programs. Finally, our senior residents can moonlight as instructors at Kent State University College of Podiatric Medicine, teaching pathology lectures are part of their core curriculum.
Teaching is often expected of physicians, but in many places few resources are provided to learn to teach. We strive to provide a more balanced and informative experience in this area. The Office of Educator Development provides two certificate courses available to faculty and residents and free to register: "Essentials Program For Health Professions Educators" and the "Distinguished Trainee Educator Program." All residents are required to give yearly half-hour lectures to faculty and staff, and are provided detailed feedback to improve their ability in presenting complex medical knowledge at a high academic level.