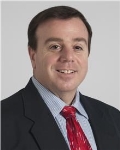 Stanley Hazen, MD, PhD
Tuesday, July 16, 2017 | Noon
---
Description
Cardiovascular disease is the leading cause of death in the United States, killing over 1 million Americans each year. It is important for you to understand the modifiable and non-modifiable risk factors that are associated with it. Stanley Hazen, MD, PhD, Medical Director of Preventive Cardiology answers your questions about cardiovascular risk factors and how to control them.
More Information
View more information on Cleveland Clinic's prevention topics including nutrition strategies and heart healthy recipes.
If you need more information, contact us or call the Miller Family Heart, Vascular & Thoracic Institute Resource & Information Nurse at 216.445.9288 or toll-free at 866.289.6911. We would be happy to help you.
View previous chat transcripts.
---
Screening/Tests for Risk
sandylane: If someone has a strong family history of heart disease, at what age do you suggest beginning risk screening?
Stanley Hazen, MD, PhD: The American Academy of Pediatrics recommends that children before 2 years old should be screened at least once for genetic causes of elevated cholesterol (familial hypercholesterolemia) and then again before age 11.
There are no real established guidelines for young adults - every 5 years or so is what I personally recommend. Once one is middle aged, maybe every 1-3 yrs.
Of course, at any time if abnormal values are seen, then more frequent screening and dietary efforts are recommended - and if needed, medications. Prevention only works if started. And the sooner started, the greater the benefit!!!!
klm1956: What risk calculator do you recommend to assess 10 year risk for heart attack? I have heard controversy over some of the calculators.
Stanley Hazen, MD, PhD: The risk calculators are only relevant for Primary prevention patients (i.e. those without known heart disease). If someone knows they have heart disease - then they are at high risk. As for which calculator - the Cleveland Clinic Heart and Vascular Institute website has the links to two calculators we often use - the Reynolds risk score (this includes hs-CRP and also family history of heart disease) and the newer ACC/AHA cardiovascular risk calculator.
clarence66: How exactly is TMAO used in the treatment or prevention of coronary disease? When should the test be done?
Stanley Hazen, MD, PhD: TMAO is a relatively new test that has shown promise in identifying those at risk for development or progression of CVD and thrombotic event risks. When elevated, we adopt a more globally aggressive risk reduction program, including lower LDL goals, low dose aspirin if not contraindicated, closer attention to dietary efforts (especially reduced animal products), and other CVD risk reduction efforts (e.g. making sure to have periodontal disease screening with dentist twice a year).
weyandj: If you have cardiovascular issues in your family, at what age should you first see a cardiologist?
Stanley Hazen, MD, PhD: A family physician or internist can provide the screening needed.
anxiousinphilly: When looking at tests to do for prevention - which ones should you definitely have and which ones are just extra tests and should not be concerned about. Mom and dad both had heart disease. Brother had a heart attack at age 50. I am concerned. Also, can my family doctor do these or should I have a heart exam with a cardiologist?
Stanley Hazen, MD, PhD: Fasting lipid profile, is the bare minimum for routine screening. But other tests help augment risk assessment well beyond this For example, in someone with a strong family history of premature CVD, I am interested in seeing if LPa is elevated. This LDL associated risk marker directly contributes to development of CVD and thrombosis risk, and is something we routinely check at least once on initial evaluation. Other tests we sometimes check include: hs-CRP - a marker of inflammation associated with increased CVD risks, and when elevated should trigger more aggressive global risk reduction efforts, and consideration of statin therapy even if LDL is "normal" Urine Alb/Cr ratio - when elevated levels are seen, it is indicative of earlier risk for CVD, and more globally aggressive risk reduction efforts, closer attention to BP control, and monitoring for diabetes should be considered. TMAO - a marker of increased CVD and thrombosis risk, this metabolite we see strongly predicts incident CVD risks, and can be lowered both by improved diet (more vegetarian/Mediterranean diet) and low dose aspirin (if not contraindicated) NT-proBNP - a marker of myocardial strain, elevated levels are sometimes seen as the first clue to underlying heart disease in a non-symptomatic patient. When elevated we look at cardiac function, consider better BP control with specific BP classes (ACEI or ARB) and more aggressive preventive risk reduction efforts since elevated levels predict increased prospective risks for development of heart attack, stroke, and other CVD adverse events like heart failure.
dwlang101: Outside of a calcium heart scan every 5 years, is there another predictive test (preferably non-invasive) I can do to show progression of heart disease (or lack thereof)? Thanks.
Stanley Hazen, MD, PhD: First, I do not recommend serial calcium heart scans automatically. Once the coronary calcium score is positive, there is no prognostic value in the delta (incremental change) in calcium score. This is because calcification is a very terminal stage in the atherosclerotic process, and calcified plaque is, perhaps paradoxically, even more stable than non-calcified plaque. So upon starting a preventive regimen, including statin therapy, lifestyle changes, etc., one can see new areas of coronary calcification and that may be a good sign – a sign of stabilizing underlying existing lipid rich and inflammatory plaque. Detecting coronary calcification presence reveals the presence of atherosclerosis, but a higher incremental change in calcium score does not predict a higher incident event risk (heart attack, stroke or death) I often convey this concept is analogous to a pregnancy test. Once it's positive, rechecking it later doesn't show one is more pregnant.... Second, once one has documented atherosclerotic heart disease, it is not something with our current state of medicine that can be "cured". Instead, with aggressive preventive efforts one can halt progression, and even initiate slow regression, but we don't have a method (non-invasively or not) that monitors this progression/regression issue. Rather, we recommend aggressive global reduction efforts that target all preventive risk factors – some require medication, others require dietary or exercise/lifestyle efforts. For someone with documented coronary artery disease, the best thing is to adopt to monitor heart disease is a routine exercise regimen. Use that as your own personal barometer to monitor how you feel. Your own personalized stress test. Not only is this the best way to monitor if there is a change in functional capacity, or exercise performance/state of well-being, but of course this also helps improve cardiac function, well-being, and overall health. It provides additive benefit (additive to lowering BP, weight, cholesterol, smoking cessation, dietary efforts, etc.). If you note that there is a change for the worse in your routine exercise regimen – such as increasing fatigue earlier than before when walking up a hill on your course, or exercise induced discomfort, or increased fatigue or shortness of breath and noticeable decline in exercise performance - then that is the best way to monitor for early signs that there may be progression of disease occurring, and it is appropriate to seeking further cardiac evaluation.
BigPicture: Beyond BP and cholesterol testing, what tests do you use as a preventive cardiologist to more accurately identify and quantify individualized risk for stroke and heart attack? Are any risk factors and/or symptoms required to perform them? Do you ever perform these tests in the absence of symptoms given that silent attacks account for 45% of all heart attacks in the U.S. and given that many die of heart attacks without prior history or symptoms? Finally, does it make sense for someone to also see a preventive cardiologist if they already see a clinical cardiologist whose focus is not preventive cardiology? Thank you.
Stanley Hazen, MD, PhD: See previous answer for list of tests. We also check beyond those screening for diabetes, thyroid issues, and a hemoglobin/hematocrit. We perform an EKG. We do not routinely perform stress tests if subjects are not symptomatic. But do recommend adoption of a routine exercise regimen. Whether you see a preventive cardiology specialist is up to you and your physician to decide together. If you have a lot of questions related to preventive cardiology it may be beneficial to see a specialist in that area.
---
HDL
syndyla: Is it true that high HDL does not necessarily provide protection against Heart Disease like once thought, and that certain "types" of HDL can actually cause damage. I had labs drawn and my HDL was 140. (Total 260, Tri 60, LDL 108) - What do you think?
Stanley Hazen, MD, PhD: Statistically speaking, a higher HDL is associated with reduced risk of CVD. However, we are not certain if this is just a fingerprint for less risk, or elevated HDlc can protect from CVD. More recent clinical studies have shown elevating HDLc with certain classes of drugs are not associated with reduced CVD risks. But HDL is a complex mix of lipoproteins and the full story may not yet be in. Bottom line - we mostly IGNORE HDLc at the present time in terms of risk prediction because of the uncertainty - and focus on the LDLc (bad) cholesterol. As a general rule - we aim for <100 as goal in those not perceived to be at increased risk, and <70 for those at higher risk (e.g. diabetics, those with known heart disease, etc.).
Bogeyman: What is the best way to raise HDL? Are there medications, or just diet and exercise. How much can it be increased and how long would it take?
Stanley Hazen, MD, PhD: We don't chase after raising HDL per se - but we do recommend a routine aerobic exercise regimen (Cardio sorts of exercise) for improved CVD fitness. This also can help raise HDLc. Studies specifically designed to determine the level of exercise needed to raise HDL show that the amount varies from person to person. But in general, a modest cardio exercise regimen (e.g. 30-45 min x 3-5 d/week) can on average raise HDLc up to 10-20% in a person.
---
LDL
Barney33: In a previous webcast on advanced heart disease some 10 days ago, it was remarked that LDL level below 40 would lead to regression of atherosclerotic plaque. Is this universally or generally true. What if you can only manage to get LDL in the 40 to 50 range? Thank you
Stanley Hazen, MD, PhD: It is true that the lower the LDL, the greater the chances of not just halting disease progression, but fostering regression. When LDL is < 50 this increases even more so. For this reason, in some subjects we do try and get the LDL to this level, if we can (those at very high risks) - but this is not always feasible. With LDL in 40-50 range you are there! That is an excellent value. We do not have data to show that levels even lower than the 40-50 range are better than the 40-50 range.
---
Statins
WilliamA: If one is experiencing muscle issues possibly due to statins and is removed from statins, how long could it generally take to rid the body of the effects of statins - or put this way, is it weeks or months before muscle issues might show improvement? I've heard from 3 weeks to 3 months. What might be a somewhat normal time?
Stanley Hazen, MD, PhD: Typically, the side effects of fatigue, muscle aches and stiffness associated with statins are relatively rare (<5% of subjects) and always dose dependent (i.e. higher dose, higher likelihood, and worse). They dissipate with cessation of medication. In most people with statin induced muscle aches, a few days to weeks is all that it takes to get back to baseline. However, clinical experience has shown me that there are some patients that seem to experience persistent muscle aches beyond this time frame. If muscle aches continue to persist beyond the 1-2 month time frame, which thankfully is a rare occurrence (on top of the relatively rare event of having adverse side effects associated with taking a statin), it triggers a more in-depth search for whether there is something underlying the muscle aches that the statins helped unmask. Diseases intrinsic to muscles do occur - and sometimes taking a statin might help unmask something. Suspicion of this does increase with persistent symptoms despite long standing cessation of statins. Some questions/mental checklists I begin to explore when muscle symptoms persist despite long standing statin cessation include: Is thyroid function OK? Is there evidence of electrolyte abnormalities? Is vitamin D level low? And more rarely, is there other history/physical signs that perhaps some other issue like a rheumatologic process is going on, or need for evaluation by a neuromuscular specialist. Hope this answer helps.
---
Medications, Supplements
Ben: For PCSK9 - would I be a candidate for this medication and does insurance cover it? I have high triglycerides and high LDL and low HDL. I cannot take Lipitor - allergic. Other meds have given me high liver enzymes and muscle aches.
Stanley Hazen, MD, PhD: PCSK9 therapy is showing remarkable effects on lowering LDLc in subjects who either have levels quite high that can't reach goal on max dose, or in subjects with adverse side effects taking statins. But use of this new class of medications is not a first (or second) line agent, and needs to be considered in conjunction with your physician (or we would be happy to see you in Preventive Cardiology clinic).
patcs2: A family member with an extremely high LP (a) reading would love to have access to the new PCSK9 drugs, but our insurance doesn't (yet?) cover them. In the meantime, how much can bringing LDL under control help with familial hyperlipidemia?
Stanley Hazen, MD, PhD: This is a great question - because it is true that PCSK9i therapy has been reported to lower not just LDLc but also LPa. However, this latter effect is not an indication that is approved for PCSK9i therapy yet. In studies where one looks at the incremental additive CVD risks associated with an elevated LPa, when LDLc is <70, that risk is dramatically reduced (even statistically not significant). For this reason, we aim for an LDLc of <70 in subjects with elevated LPa. We don't recheck LPa since we don't have good means of lowering it, and when LDLc is <70, an elevated LPa seems to not be as important. So we just aim for lower LDL (and low dose aspirin if not contraindicated since LPa elevation is associated with increase clotting risks).
bobbyt: I have had much discussion with my friends about fish oil capsules. I have taken them for years. My doctor told me to take them. My friend says no - they do nothing and I should not take them.
Stanley Hazen, MD, PhD: Omega 3 fatty acids (DHA and EPA) can help to lower triglyceride (TG) levels and in patients with established heart disease, have been shown in some studies to lower CVD risks. They are second line agents, but there is some data supporting their use. It is important to read the label and add up the DHA + EPA when taking fish oil as these are the active ingredients, and should be taken at level of at least 2000mg/d (and up to 4000 mg/d when TG levels are high) this should be able to be achieved with 2-3 capsules for every 2000 mg of DHA+EPA - if the capsule has less than that in it - I recommend switching to an alternative form that has at least 600-7- mg per capsule.
David: I have had 80 millimeters of stents placed in Feb of 2017. I am taking 10mg of Effient and 40mg of Lipitor. I have been taking 300mg of Coq10 for 60 days. I am concerned about the potential interaction of the Effient and Coq10. I have noticed recently less bruising, however I do not want to risk making the Effient less effective by taking the CoQ10. My cardiologist seems ambivalent regarding the Coq10. Any guidance would be helpful.
Stanley Hazen, MD, PhD: I know of no connection between CoQ10 and Effient.
---
Primary Prevention
mtsdmaxxshop: What are some good exercises/activities for someone with a busy schedule to try to keep up a good cardiovascular level?
Stanley Hazen, MD, PhD: The single most important thing is to find the time. The level of activity we typically say should be comparable to walking at a brisk pace (e.g. 3.5 mph or faster) for 30-45 min, for 3-5 d/week. But you need to find what you enjoy and can stay with. It can be walking, hiking, biking, swimming, Pilates, jazzercise, etc...You get the point. Just find the time.
robertlee: Is it possible to get your cholesterol and blood pressure in a good range purely with diet and exercise. I really do not want to be on any medications and hoping that I can stay off of them.
Stanley Hazen, MD, PhD: Sure - a good diet and routine exercise regimen are a cornerstone to a healthy life! And also recommended to occur even if medications are deemed needed.
PANPAN: DEAR RESPECTFUL MODERATOR, I AM A MAN AGE 64 BMI=22, I QUIT SMOKING TWO YEARS AGO. NOW MY LAB TESTS ARE NORMAL. CARDIAC STRESS TEST NORMAL, NO DIABET EXISTED EVER. WHEN I WAS YOUNGER FOR MANY YEARS WITH BMI 28, I HAD TOTAL CHOLESTEROL=258MG. LDL=180, HDL=36MG, TRIGLYCERIDES=285. SEVEN YEARS AGO FOLLOWING LIFESTYLE CHANGES I HAVE TOTAL CHOLESTEROL=160MG. LDL=89, HDL=56MG, TRIGLYCERIDES=76.
I WANT TO ASK THE PROMINENT DOCTOR:
1. DO YOU THING I AM HEART HEALTHY OR I HAVE UNDERMINE MY HEALTH FOR EVER.
2. DO YOU BELIEVE THAT IF SOMEONE SUCCEEDS, TC LOWER THAN 150MG/DL OR LDL LOWER THAN 95MG/DL CAN BE SOMEHOW HEART ATTACK PROOF.
Stanley Hazen, MD, PhD: First, congratulations on achieving so much with respect to improving your health, risk factors, and improving your cardiovascular risks. We all come with a lifetime guarantee – and there is no such thing as "heart attack proof". Aggressive preventive efforts can of course substantially reduce one's risk for heart attack – but it would be inappropriate to think one can eliminate it. 70% of all men and women will be affected by heart disease, and diet of heart disease. Our goal should be to forestall that as much as is possible. And it sounds like you are working hard on that. But the LDL reduction, for example, is not at the lowest we might recommend for a higher risk subject (hard to know if you fit that category because of incomplete information and assessment/lab data). Depending on other risk factors and labs, we sometimes shoot for lower LDLc goal in subjects (e.g. < 70 or even lower) judged to be at higher risk, even if no documented CAD is known (e.g. higher hsCRP, positive coronary calcium score, high LPa, or high alternative markers). In addition, other CAD risk equivalents like diabetes, PAD, aortic aneurysm, etc.). I recommend seeing your doctor, or the preventive cardiology clinic, for a full and global preventive risk assessment and management strategy/recommendations.
---
Secondary Prevention: Prevention of Progression
HiddenFox: I am 67. 80% blockage in the widow maker. Last year, AFIB showed up in an EKG. I had a cardioversion in Dec. 2016 and the AFIB went away. I have never had any recognizable symptoms of AFIB. How often should I be re-checked for AFIB? I am still on warfarin. Also, do you suggest a test for oxidized LDL in addition to regular LDL, etc.? Thank you.
Stanley Hazen, MD, PhD: We do an annual EKG for surveillance purposes, but your cardiologist may recommend a different (maybe more frequent initially) strategy. You should check with them. As for oxLDL - no - I have not used this test for risk assessment. I am aware of the data, and it is reported to show some prognostic value, but we have not incorporated this into our screening strategy since it is unclear if it provides added value compared to existing alternative risk markers examined.
mdonaldson: I am 60 years old. Four years ago, I had an angiogram and one of my arteries had a 50-60% blockage. I take Atorvastatin 80 mg. Since that test, my LDL has been at or below 70 each year...and my other numbers look good. I lead a healthy lifestyle, exercise regularly, eat low saturated fat/sodium meals, and manage my blood pressure. My question is even with that, what is the likelihood that the percent blockage will increase? Does research show that the growth of existing blockage can be slowed down significantly with this overall management? And, is saturated fat the primary factor behind plaque buildup? While I recognize I may need either a stent, or, a bypass in the future to address this, I want to make sure I am doing everything possible to delay or avoid it. Thanks.
Stanley Hazen, MD, PhD: The most important thing to focus on is preventing progression of the disease. With aggressive global efforts, one can reduce incident disease progression by up to 50% on average based on clinical trials and reduction in clinical event rate.
We tend to focus on the disease as being focal because we use terms like lesion, and plaque. This is because the imaging tools used visualize the donut hole. But - in truth - atherosclerotic plaque is more like the insulation in a wire - it unsheathes the entire vessel wall, and is present long before localized narrowing (i.e. - what we call plaque) is visualized. Research studies called IVUS (intravascular ultrasound) show that when LDLc is reduced to less than 70, on average, most individuals have halted progression of plaque buildup, and a smaller minority actually experience slow regression.
Hasmig66: I had a triple bypass last year for an aneurysm in my LAD and a couple other blockages. They used Lima and Rima and also vein from my leg. I had Kawasaki as a child so not necessarily "heart disease". I'm an active otherwise healthy 50-year-old. I recently found out two of the bypasses have failed. Thankfully my LAD bypass is still open. I thought the RIMA and LIMA were supposed to be the cream of the crop and should have stayed open for over 20 years. Why would something like this happen so soon after surgery??
Stanley Hazen, MD, PhD: First - It is important, after diagnosis of blockages in coronary arteries and revascularization surgery, to adopt globally aggressive and comprehensive preventive risk reduction efforts to try and address the underlying risk factors and reasons that led to the atherosclerosis/clogging of the arteries in the first place. I recommend seeing a specialist in preventive cardiology, even if to just get a second opinion to see if there are any items that could be perhaps better addressed to try and halt the underlying disease process. In the preventive cardiology clinic at Cleveland Clinic, we often see patients just like you, and have to try and personalize preventive efforts.
This can mean in some subjects shooting for lower than "national guideline" recommended goals. One has to personalize the efforts to the individual, and in some subjects, for example, when we see progressive disease despite preventive efforts – we shoot for goals that are much more aggressive than typical. To put it in plainer language – If one only changes plumbing – but doesn't address the underlying cause(s) that led to the atherosclerosis (and there are typically more than one risk factor that contributed to disease development) – then the revascularized vessels can sometimes no stay patent….as sounds like is the case. We would be happy to see you in Preventive Cardiology Clinic to help see if anything further can be suggested to help pacify the disease process in the artery wall, and increase global preventive cardiology efforts.
DianaG: 51-year-old female had triple bypass last summer. Aneurysm bypassed but not clipped. Learned two of the bypasses have failed, LAD is still open Question, Is it worth the trip to come? I live in Sch. IL. Can anything be done so I can go back to my normal ACTIVE life? Latest CT: 1. THERE IS SEVERE CALCIFIED STENOSIS OF THE PROXIMAL TO MID LAD WITH A COMPLEX 7.3 X 7.7 MM (WITH A LUMINAL CROSS SECTION OF 5.8 X 3.4 MM EXCLUDING CALCIUM) X 13.1 MM ANEURYSM AT THE ORIGIN OF THE FIRST DIAGONAL BRANCH. THERE IS A LIMA GRAFT THAT INSERTS IN THE DISTAL LAD AND APPEARS PATENT 2. THERE IS POSSIBLE MODERATE PROXIMAL CALCIFIED STENOSIS OF THE CIRCUMFLEX THOUGH SEVERITY MAY BE OVERESTIMATED BY BLOOMING ARTIFACT. THERE IS MODERATE TO SEVERE STENOSIS OF THE CIRCUMFLEX DISTAL TO THE OM TAKEOFF 3. THERE IS SEVERE PROXIMAL RIGHT CORONARY DISEASE WITH OCCLUSION IN THE MID SEGMENT AND DIMINUTIVE DISTAL RECONSTITUTION 4. THERE IS THE SUGGESTION OF TWO VENOUS BYPASS GRAFTS ORIGINATING FROM THE AORTA THOUGH THE GRAFTS ARE NOT VISUALIZED AND MAY BE DOWN. THERE IS SURGICAL CLIPS THAT APPEAR TO LEAD TO THE RCA THAT MAY SUGGEST THE PRESENCE OF A GRAFT THOUGH THE GRAFT ITSELF IS NOT VISUALIZED.
Stanley Hazen, MD, PhD: Obtaining a second opinion on two distinct issues seems warranted. First – is the preventive regimen one is on, optimal. This includes global assessment of lipids, blood pressure, diabetes/thyroid and other issues, exercise regimen, diet, smoking cessation if appropriate, and other global preventive efforts like routine treatment of periodontal disease, sleep apnea suspicion, Carotid scan to make sure cerebrovascular disease monitoring is done in someone with extensive CVD and revascularization, etc. Second – with respect to the cardiac cath results, the assessment includes whether one has symptoms, what their functional capacity is with routine activities of daily living, and exercise, and looking at the direct films/studies. If having symptoms, then a second opinion with interventional cardiology or general cardiology is definitely recommended too.
---
Risk Factors for Cardiovascular Disease
frank: I have had rheumatoid arthritis since I was young. I recently read an article about the link to heart disease. Should I be concerned?
Stanley Hazen, MD, PhD: It is true that many chronic inflammatory diseases are associated with heightened risk for CVD. RA is one of those diseases. Many studies have shown this association (a 2-3 fold increase risk). I would not be "concerned" as much – take this information and turn it into motivation to be more aggressive with diet and exercise efforts, follow-up with your physician for global CVD risk reduction efforts and monitoring of things like your cholesterol level, blood pressure, etc.
Mimaa: Are you aware of increased cardio issues with female carriers of muscular dystrophy?
Stanley Hazen, MD, PhD: Carriers - that is a more difficult question. Most often not – but it can depend on the type of muscular dystrophy. Some forms of muscular dystrophies are associated with cardiac dysfunction. With impairment in cardiac function, fibrosis, and cardiomyopathy being observed as a late stage manifestation of certain muscular dystrophies, in particular (associated with heart failure and arrhythmias). If you or a family member has this, I recommend seeing a cardiologist for evaluation and recommendations.
magilla: I am 71 and have a dilated Aortic root (4.5cm) which appears to be stable. Also have Aortic Bicuspid with stenosis (opening at approx.8cm), grad 25; other valve dysfunctions include mitral valve mod, pulmonary mod severe (pulmonary hypertension). Enlarged heart with no Ischemia detected on last nuclear. Have atrial flutter/fib. Many years with HR at 37-40 at rest. Work out 2 hrs. 5 days per week, try to eat well, BMI around 25,never smoked. Runner and weight lifter most of life. Mostly unlimited physical activity except for bench lifts (cardiologist's orders). No other known physical problems to date. Concern is that up to a year ago BP sys numbers avg. 120 and diastolic avg. 70. Recent monitoring suggests systolic trending avg. is about 135 with diastolic pretty much the same. Am I now considered prehypertensive? Reading indicates older folks tend to have higher systolic pressures. Is that correct? I always see 120/70 as being normal for all ages. What is a normal BP for someone my age?
Stanley Hazen, MD, PhD: Normal BP is 120/80. For subjects with known heart disease and higher risk, we try and keep BP closer to this goal. With aortic disease and valve disease, the selection of approaches and medications, if needed, can be more complicated. I recommend you see your cardiologist for further evaluation.
sinaihospital: I Have High Blood Pressure I Also Have High Cholesterol Type 2 Diabetes Hypertensive Heart Disease Will This Put At Risk For Cardiovascular Problems Yes Or No How Often I Must A An Stress Echo An Stress Test Blood Tests From My Cardiologist. Thank You Doctor.
Stanley Hazen, MD, PhD: Yes - each item is a risk factor for heart disease. I recommend you see your physician for further evaluation of the risk factors and symptoms, if any, to determine what further is recommended.
Mimaa: Historically, I have low blood pressure. About one year ago, my blood pressure went up to 200/160. My doctor has me on 100 mg of atenolol but for past few months, can't get the BP below 160/120. I need to lose weight but not sure how much exercise to do without risking a stroke. Your thoughts.
Stanley Hazen, MD, PhD: Sounds like you need to see a hypertension or prevention specialist. It can take several iterations to get BP under control, and the selection of BP medications can take some shuffling. The average person with hypertension is on 2-3 medications to control their BP. Before you exercise you should probably get your diastolic BP (bottom number) below 100.
---
Diet
marla: What do you think about sugar in diet overall? Are different types of sugar the same?
Stanley Hazen, MD, PhD: We try and recommend one limit the use of added simple sugars to foods if diabetes, or obesity or elevated triglycerides are an issue. I am not sure what you are referring to when asking about different types of sugar. Cane sugar, brown sugar, confection sugar - these are all pretty much the same.
karenMc: Are you suggesting people change their diet based on your findings from TMAO?
Stanley Hazen, MD, PhD: Yes, if TMAO is elevated, one should consider reducing the amount of animal products (red meat especially), avoiding all supplements associated with TMAO elevation (e.g. phosphatidylcholine, lecithin, carnitine) and trying to individualize/tailor your diet to one that helps to lower TMAO. A Mediterranean diet has been reported by more than one group now to lower TMAO levels.
---
Symptoms
Ayesha Malik: I feel difficulty in breathing whenever I inhale or exhale more. It seems something has gripped my heart tightly. Why does it happens so?
Stanley Hazen, MD, PhD: Hard to say – but definitely sounds like you should schedule an appointment to see either an internist or a cardiologist for evaluation.
mariearc2015: I have an arrhythmia where my heart rate goes up to 160 but normal rhythm. What can cause this? Thank you.
Stanley Hazen, MD, PhD: A lot of things can cause this - you should check with your physician for further evaluation.
Mair: Is chest and lower jaw pain while at rest and lasting half an hour, a result of single vessel mild LAD calcified coronary artery disease or might it be an angina? I'm on 20mg Rosuvastatin daily. I'm wondering if the medication is beneficial or should I stop taking it as I feel I have put on weight since starting taking it. Thank you very much.
Stanley Hazen, MD, PhD: Could be. Hard to say based on this minimal interaction. I recommend strongly that you see your physician, and discuss your symptoms with him/her to have those symptoms evaluated. And before considering discontinuation of any medications.
Reviewed: 06/17
This information is provided by Cleveland Clinic as a convenience service only and is not intended to replace the medical advice of your doctor or health care provider. Please consult your health care provider for advice about a specific medical condition. Please remember that this information, in the absence of a visit with a health care professional, must be considered as an educational service only and is not designed to replace a physician's independent judgment about the appropriateness or risks of a procedure for a given patient. The views and opinions expressed by an individual in this forum are not necessarily the views of the Cleveland Clinic institution or other Cleveland Clinic physicians.