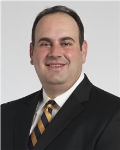 John Mansour, MD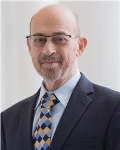 Steven Nissen, MD
---
Thursday, December 13, 2018
Description
For the 24th consecutive year, Cleveland Clinic's heart program has ranked as the best in the nation, earning the No. 1 ranking in U.S. News & World Report's "2018-2019 Best Hospitals." Since 1994, no hospital in the country has ranked higher than Cleveland Clinic in cardiac care. Please join us to have your heart questions answered live by staff cardiologist, John Mansour, MD, and Chairman of the Robert and Suzanne Tomsich Department of Cardiovascular Medicine, Steven Nissen, MD.
More Information
View more information on heart and vascular conditions.
If you need more information, contact us or call the Miller Family Heart & Vascular Institute Resource & Information Nurse at 216.445.9288 or toll-free at 866.289.6911. We would be happy to help you.
---
Arrhythmias – PVCs
Reh: Hi I have got heart palpitations three months ago. Doctor have investigated this palpitation is ectopic heart beat they have given me sotalol medicine my palpitations is reduced I do 30 minutes' walk morning and evening some yoga and meditation. Cardiologist wants ablation procedure but I am not ready for this. Can be cure from some any other medicine of this disease without ablation procedure? Thanks
Steven Nissen, MD: Ablation is not performed for these types of extra beats if you are having good control on the medications - we would suggest you continue your treatment.
rrgreen: In a patient with no history of heart disease, normal heart function (confirmed with echo, stress testing) and normal blood tests to rule out other disorders, what is the best treatment for daily PACs/PVCs that are very uncomfortable and are significantly impacting the quality of life? I'm wondering whether Beta Blockers or Calcium Channel Blockers would be superior to one another and if these are tried and fail to adequately control the symptoms would an ablation procedure be an option at Cleveland Clinic if the severity of the symptoms were bad enough?
John Mansour, MD: It would be important to rule out other underlying causes, such as thyroid disease, that may affect this. Ablation is usually reserved for conditions when heart function is affected by these premature beats. We generally try not to give medications for this disorder.
nancyo: I had 11,200PVC's on a 24hr Holter monitor. I have a biventricular pacemaker/defibrillator I was started on Mexil 150mg bid and Isordil 10 mg bid on Echo and heart cath my EF is 25-30%. I also have heart failure. Should these meds help my problem? They don't seem to be doing much I get fatigued very easily and short of breath.
John Mansour, MD: The PVCs could be playing a role. You would need to be on full guideline heart failure-recommended medications along with the ones you're taking now. There are a variety of meds that are used to treat heart failure. We would recommend you see a heart failure specialist.
netmouse: I had an evaluation with "band-aid" style heart monitor. It ran a program every minute or so, did some evaluations and sent reports out over a cell phone I wore at my hip. Every time the program kicked off I felt buzzing in my feet. There are forums where FitBit wears of that heart monitor have similar problems with the Bluetooth technology, and the symptoms disappear when the Bluetooth is turned off. Have you heard anything like this?
John Mansour, MD: We have not heard of such a problem.
jenb: If someone has a defibrillator and has had an ablation surgery to correct the issues that required the defibrillator, can they have the defibrillator removed?
John Mansour, MD: It is impossible to answer the question without knowing many more details regarding your situation.
---
Arrhythmias – Atrial Fibrillation
PWA30: What's the odds of someone going into persistent or permanent afib if you've had an ablation and are taking medication and living a healthy lifestyle?
Steven Nissen, MD: A percentage of patients after successful ablation will have a recurrence of atrial arrhythmias. Some of those patients can be treated with a second procedure. In some cases, we will make a decision to leave them in atrial fibrillation and treat the patient with medications,
rkudla: How is cardiac amyloidosis diagnosed? How likely is heart failure for a 73-year-old man recently diagnosed with AFib and will the AFib shorten his life if he has rate control but not rhythm control?
John Mansour, MD: Amyloidosis is diagnosed by blood and urine tests, heart tests, and other organ tests if there are signs of involvement there. Rhythm vs rate has been studied multiple times and has not been shown to have any difference in terms of longevity.
Cindy S: I was diagnosed with hypertension years ago and Afib two years ago. I am on 25mcg. Levothyroxine, 25mg Metoprolol Succinate ER in (a.m.), 100 mg. Flecainide twice a day, 10 mg. Lisinopril (p.m.), and 20mg Xarelto. Since I started taking all this medication, except for Metoprolol which I have taken for high blood pressure for many years, I have felt pulsations throughout my body. It is almost as if I can feel my blood pulsating through my veins. At nighttime it is worse as I think I am tired and not active, so it is more noticeable and hard to get to sleep. Sometimes I can feel it all over and other times just in specific areas. I have seen a Cardiac Electrophysiologist at the Cleveland Clinic, a Cardiologist in my local area, and my family physician and none of them can figure out the cause. My cardiologist has changed my medications numerous times to try to find the cause with no luck. Can you help me? Have you heard of this before?
John Mansour, MD: We cannot make a diagnosis without seeing you. This is limited information to provide you with the right medical information. We would be happy to have a cardiologist here see you.
Ldlcleveland: I am 72, female, BMI 22, don't drink/smoke and Med Diet most of the time. Have sleep apnea, afib, pacs, PVCs - for 25 years. But now drugs aren't working well (worked much better before) and failed Tikosyn loading. My cardiologist says my heart is healthy. But I have pulmonary hypertension score of 35 and also an enlarged atrium- just outside of normal. Also, my NT-Pro-B-Type Natriuretic Peptide is 490. My PHT score was 43 but went down when I went on CPAP. My cardiologist is laid back and not aggressive (so says my primary care doctor) so I am wondering do I need more tests before I think about an ablation? I take 150 mg Flecainide, 10 mg Eliquis, 80-120 mg Diltiazem, 1.5 mg Ativan, 3.5 mg Melatonin daily plus metoprolol 25 mg and more flecainide when I go into afib which is almost daily now and really ruining my life. My question is how do I know if my heart is structurally sound? I had a flutter ablation in 2005 which seemed to make everything worse.
John Mansour, MD: We would be happy to see you here to evaluate your heart function and have you see an electrophysiologist for your rhythm issues.
---
Sudden Cardiac Death
41PC: I am planning to attend chat 20031 on 12/13/18 at noon. I had an S-ICD installed in 2017 after having an idiopathic SCA at the age of 49. I have had no other health issues of any sort before or since. I am not an athlete, but I have always had a high activity level. My ejection fraction is excellent and I have a slight heart murmur (if I had the murmur before the SCA, I am unaware). Obviously "Why?" is the big question and I'm wondering if genetic testing at this time is a useful effort if I want to offer any protective answers for my 3 children (all healthy & active).
A SUB-Question would be: is there any other testing beyond regular physicals that my children should consider?
John Mansour, MD: A lot of this depends on the underlying cause of your cardiac arrest. We would be concerned about long QT, hypertrophic cardiomyopathy, or other underlying causes. Depending on the underlying cause, genetic testing would be recommended, as well, as for your family. This would be a good opportunity to have an evaluation by a sophisticated electrophysiologist.
---
Aorta Disease
coachtd: I am a 56-year-old female 5'6" 206 lbs. I have started to work on the weight. Recently lost 30 lbs. I had a coronary CTA in Feb of 2018 and I have a mildly dilated ascending aorta 4.3 x 4.0 cm. Previous echos were 4.0 in 2017, 3.7 in 2016, 3.4 in 2011. My mother's father died of a heart attack at age 46 and her brother died of an aortic aneurysm. Should I be concerned?
Steven Nissen, MD: A typical coronary CTA is not an optimal test for assessing the size of the aorta. It may be useful to see a cardiologist with expertise in the treatment of the aorta. Your aorta size is borderline and you may need to be assessed. Congratulations on your weight loss!
CChat123: Follow up question re: lifting after aortic root repair - I've seen mention don't lift more than half your body weight, would you agree? Or would you tend towards a more conservation number? I understand I'm asking you to generalize without having seen me personally.
John Mansour, MD: We generally do not recommend lifting more than 75 pounds.
CChat123: Can you speak to limitations on exercise and sports activities for people who have undergone thoracic aortic aneurysm repair? Dr. Svensson performed a valve sparing aortic root aneurysm repair on me in June 2018. I have my own valve and hemashield in place of an aneurysm. I am 55, in good health, blood pressure is well controlled. I had a nuclear stress test (treadmill) and ultrasound at 5 months after surgery and everything looks good according to my local cardiologist. I was doing moderate to heavy weight lifting prior to the diagnosis along with endurance bicycling (e.g. riding century rides). I see stories of professional athletes that have been repaired and go back to their chosen profession. Is there enough evidence to say that I can safely perform moderate weight lifting and continue my endurance riding? I do not lift more than I can lift 10-15 repetitions for 3 sets. No Valsalva maneuvers. Cycling is at various altitudes (sea level to 8000 feet) and levels of power output.
John Mansour, MD: It is generally recommended that you continue your endurance activity. However, with a history of an aortic aneurysm, heavy weight lifting is not recommended, and definitely not Valsalva maneuvers, as you stated. I would recommend an evaluation by a cardiologist who is experienced in dealing with aortic disease.
francesca: What does a stable aneurysm mean? If your aneurysm is stable - how often should you be checked for changes? What symptoms should I look out for an aortic aneurysm?
John Mansour, MD: Stable aneurysm means it has not been growing in size. The frequency of checks depends on the size and how often it has already been screened. Initially, it is recommended to be reevaluated every 6 months and then every 12 months after that.
---
Heart Failure
earl359: Some doctors say that EECP therapy increases blood flow to the heart, strengthens the circulation and offers a proven way to treat heart disease in lieu of stents or bypass surgery. Some doctors then will say the opposite, that this had been "debunked" and it will do nothing to help your heart. There seems to be some debate on this issue, and I want to know what is going on. I live next to what I consider to be the best heart hospital in the world the Cleveland Clinic, and I don't want to settle for some wishy-washy answer to this question. I have family members who are dying of heart failure, and I need to know:
1) If Medicare covers it.
2) If Cleveland clinic offers this service.
3) If there have been clinical studies on it, and if not why not?
4) How difficult is it to have this therapy done in northeast Ohio?
Just like coenzyme q10 questions that I have had in the past, I believe these are long overdue question, and I respectfully put them to you today. Thx.
John Mansour, MD: Has been some evidence for effectiveness in patients with severe chest pain with limited exertion that cannot be addressed with other means of revascularization. It is not generally recommended for other reasons. It is offered at Cleveland Clinic and it is covered by Medicare and is only used for patients with untreatable coronary blockages.
Klr650: Hello, I have heart muscle damage from a heart attack three years ago. I'm 57 now. I had a Widow maker. It was an anomalous event. Plaque rupture and blood clot. I am very healthy and no symptoms and I exercise regularly. My imaging tests are inconsistent. My Doctors are telling me my echos are 30-35 EF, but have had two MRIs 44 EF and 38 EF (Queens Honolulu). Honolulu docs are sort if suggesting a defibrillator. I feel I don't need it. Mahalo
John Mansour, MD: According to the EF on the MRI, you do not need a defibrillator. The echoes are more dependent upon technique and subjective in interpretation, and the MRIs are more objective and perhaps more reliable. The need for a defibrillator is borderline and seeking a second opinion would be wise.
troyboyone: Is an ejection fraction of 35% low enough to cause kidney/liver failure?
John Mansour, MD: It depends on other factors...in the right circumstance, it can... but depends on the other factors.
---
Enlarged Heart
Enlargedheart: I've had an enlarged heart for a long time. In February, I was in Hahnemann University Hospital in Pennsylvania. I was having a very high blood pressure over 215 over a hundred and something I don't remember. I was put on a medication and the medication really doesn't make me feel much better, metoprolol. They also told me there wasn't anything else that I could take but when I was in New York I couldn't remember the medications that I was on. It wasn't this and I was one more than one pill and it made me feel pretty regular. I'm older, 59, and I'm exhausted. I have degenerative disc and the pain does interfere with my heart rate and how bad I feel some days. I'm just tired. I feel pressure sometimes like my heart is hitting my rib. I felt those before. Is there anything can be done about it? Is there a surgery to reduce the size of an enlarged heart so that it will function and pump regularly? This is my question.
John Mansour, MD: In terms of surgery, there are probably not routine surgical options to reduce the size of your heart. There are a number of medications that can help with your symptoms that can be added on by a cardiologist during an evaluation. We would need to evaluate you to determine the best medication for you. Metoprolol is not currently used in the contemporary treatment of hypertension.
---
Hypertrophic Cardiomyopathy
xdwl: Hello, doctor, I am a 60-year-old female with HCM, myectomy six years ago, no LVOT obstruction anymore. NYHA II-III. Recent echo shows mild-moderate (1+-2+) MR and (1+-2+) AR. LA Diameter 4.7 cm; LA Volume 38 ml/M2; LV ID (diastole) 5.4 cm; EF 59%. I feel mild shortness of breath when walking. No edema, bodyweight stable. NT-proBNP elevated from 580 to 1200pg/ml in past 6 months. I have been on Metoprolol succinate 47.5mg x 3#/day, Spironolactone 20mg/day. My doctor added two more medication for me: Furosemide 20mg every another day and Perindopril 2 mg/day. After one month, my blood creatinine level increase to 10-20% higher than the normal range (it happened before when I use these two medications together). My doctor recommends me to stop one of these two medication recent added. May I ask if I can only take one of these two because the concern of my kidney function, which one would be more valuable for an HCM patient with heart failure with preserved EF, Furosemide or Perindopril? Thank you!
Steven Nissen, MD: This is a hard question to answer without seeing you here for an evaluation. In general, a moderate rise in creatinine levels while taking a drug like perindopril would not be a reason to stop this drug as indicated as part of your treatment. Sometimes an increase in levels indicate kidney function may be affected but followed by improvement. We would need to see you.
xdwl: Hello, doctor, my question is about Metoprolol succinate dosage. I am a 60-year-old patient with HCM post myectomy, heart failure with preserved EF (59%). NYHA II-III. I used to take Metoprolol succinate 47.5mg x 2# daily, plus Spironolactone 20mg/day. My HR 43-55bpm, BP 98/62. Because of my NT-proBNP level elevated from 580 to 1200pg/ml in the past six months, my doctor increased Metoprolol succinate to 3# per day from two months ago. My HR rate and BP are stable, but I feel a little bit tired and mild shortness of breath when walking fast after the dosage increase. But I can still tolerant these discomfort. My bodyweight 60Kg, stable. Do you think I should keep Metoprolol succinate 3# daily? Or should reduce a little bit of the dosage. Thank you very much for taking the time to answer my question.
Steven Nissen, MD: It is impossible to make a recommendation without an evaluation and further information.
---
Valve Disease
Keshtaawy1980: I'm 39 years old and I have mitral stenosis. I have also been diagnosed with left atrial enlargement, palpitations, and aortic insufficiency. I had a balloon valvuloplasty to treat my mitral valve in 07/2017 but symptoms such as chest discomfort, shoulder, neck, and head pain have been persistent after the procedure. My mitral valve stenosis was classified as "severe" before the procedure and it became "mild" afterward. Fatigue, dizziness and the feeling of fainting have been occasional symptoms as well. I have long been trying to find out whether I'm a good candidate for mitral valve surgical repair or replacement or any other type of treatment to deal with the problem which has been negatively affecting my quality of life, ability to work and disrupting my sleep with nighttime palpitations. My cardiologist has been insisting that no further action is needed at the present time. I would highly appreciate your insight.
Steven Nissen, MD: It is never wrong to get a second opinion. We have a large team of physicians here that manage patients with valvular heart disease. There may also be experts in your region that may be able to provide you with a second opinion
THE ROCK: I have been diagnosed with the leaky mitral valve. I am in the process of scheduling a CT scan of the heart. Can the mitral valve be repaired without open heart surgery? How long does it take to recover? I am or was into long distance cycling. Can I expect to get back into that? I am 76 years old and live an active life.
Steven Nissen, MD: There are some newer techniques for treating mitral valve leakage that does not include open heart surgery but they are used for very specific valve types. You would need a full evaluation to see if you are a candidate.
Pka: 78-year old that had new bio aortic valve and surgical maze/LAA removal at the Clinic last year. Angiogram was unremarkable. Couldn't be more pleased with the outcome. Recent ECHO normal, resting HR 60, BP 115/70. LBBB as result of surgery but assessed as not serious. Got wrist monitor six months ago to assess the progress of rehab. Never knew what heart rate variability was until it kept reporting that I was consistently in an abnormal range of 10-20. I have no stress, diabetes, autoimmune conditions, arthritis, consume little alcohol, get 8-9 hours of good sleep and exercise regularly. Am at a loss to find any symptoms or lifestyle issues that would cause consistently low HRV.
Questions:
1. could my surgery affect HRV results?
2. Is it worth getting EKG to verify results of the wrist monitor?
3. Should I be more proactive in pursuing additional tests to identify potential inflammatory conditions?
Steven Nissen, MD: Heart rate variability on the wrist monitor is not a cause for concern - you are doing amazingly well.
Pka: Dr. Nissen, you state that low HRV on a wrist monitor is not cause for concern. Is this because HRV not ready for primetime as an indicator or is the wrist monitor a poor device in which to measure HRV. If latter, should I seek an EKG to better assess?
Steven Nissen, MD: Both reasons. I would not recommend further study.
Paralegal305: I just had an angiogram RT and LT heart Dr. says I have Mitral valve stenosis and I have pulmonary hypertension from my valve. They say my pressures are high and they can't do open heart valve surgery because of the pressures. I was wondering if I could have balloon surgery. Thank you.
John Mansour, MD: Whether your valve is suitable for a balloon procedure depends on the specifics of the cause of the stenosis and the results of imaging tests. I would recommend an evaluation. There are some patients that can be treated by balloon procedures under certain circumstances.
chuck: Why don't they use the blood thinners that are not Coumadin for people who have valve disease and atrial fibrillation - why is that a contraindication?
John Mansour, MD: Very good question. It has not been studied in patients with valvular disease, so we don't know the effectiveness and risk in that patient population. In earlier studies of non-Coumadin anticoagulation, there were some concerns about safety that have resulted in a more cautious approach.
Randi: I am 58 years old with BAV found 2.5 years ago. I also have aortic root dilatation of 4.2. My ongoing question and concern are why wait until it gets worse and more difficult to repair? Thankfully, my health is excellent otherwise. This issue is something that weighs heavy on my mind and can take its toll if I let myself think too much about it. I have stopped cycling, skiing, climbing steep grades and 5k's. I have a busy lifestyle and not a sit-down person, so I do still get exercise. I do have some very mild SOB occasionally but that is all. Someone told me the risks of surgery are far greater than the benefits, and that does not help matters much either. I only hope that as I get older and it is "time" to have this done, that I can bounce back. I have had 2 opinions, one from Cleveland Clinic. Can you please explain to me the concept of waiting to do this surgery when the condition gets worse? Thank you very much.
John Mansour, MD: With any decision on surgery or other types of procedures the decision is based on risk vs benefit. In this scenario, it is generally recommended that the risk outweighs the benefit at this time. This will need to be followed on a serial basis and the decision may change. You never want to have an operation unless you meet contemporary standards for a greater benefit.
gfsmd: Is it feasible to perform concurrently a heart cath to include a probable angioplasty with a stent implant and a TAVR? Is there a reason why a TAVR cannot be performed on a low-risk patient if that is what the patient wants? I am 73 years old and need the above. I have stable angina about once or twice per week, easily relieved with one nitroglycerin tablet. I had a coronary angioplasty with 2 stents in my right coronary 16 years ago. I now have aortic stenosis with LVEF of 35% and mild ischemia of my left ventricle on a thallium stress test. Do you routinely perform coronary CTs and cardiac MRIs prior to the heart cath and TAVR? If not, then what would be some of the indications for performing the CT and MRI? Thank you.
Steven Nissen, MD: Our current practice is not to do the procedures simultaneously. We usually do the TAVR procedure and then assess for symptomatic improvement after that. CT and MR are performed in preparation for TAVR. The decision about whether to perform surgical aortic valve replacement or TAVR needs to be made on a case-by-case process through shared decision making with the patient and the physician - there are no absolute rules. There are ongoing clinical trials studying TAVR in lower risk patients.
---
Coronary Artery Disease
ssabbagh: I am taking Plavix since February 2018 after two stents have been placed in my lateral artery. It is recommended to take this prescription a minimum of 12 months. I would like to stop after the 12 months and would like to know what the downside is to this and if I stop what to look out and be concerned about?
Steven Nissen, MD: There is no downside.
---
Blood Clots
Carlote: A safe drug for dissolving blood clots. Tried Lovenox 120 mg for four months. It only slightly reduced size. Warfarin is OUT! Too many dangerous side effects. Also, don't desire to need taking for the rest of my life.
John Mansour, MD: We would need more information about where your blood clots are and what complications you have had. There are alternatives for warfarin, but it depends on the specific scenario.
---
Standing Desks
bgrimm231: Have standing desks proven to improve heart health vs. sitting desks?
John Mansour, MD: As far as I know, there is no data that suggests an improvement in heart health. But, spending a lot of time sitting is not the most heart-healthy habit.
---
Exercise
coleandhannah: How much exercise is needed on a weekly basis to keep your heart healthy? Is there any particular kind of exercise that is better?
Steven Nissen, MD: We recently wrote a paper that demonstrated that there is an increasing benefit with increasing amounts of exercise up to very high levels. Fortunately, however, even modest levels of exercise have a long-term benefit. Most cardiologists recommend at a minimum 30 minutes of exercise at least 3 times a week, but more is better.
Mfitz5202: How can I keep a strong healthy heart while working a stressful job?
Steven Nissen, MD: We do not believe that job-related stress has any relationship to the development of heart disease.
---
Salt Sensitivity
netmouse: After a big salty dinner, when relaxing watching TV, I felt my heart rate suddenly increase. This was not palpitations. It stayed in the 80's for about an hour. Normally I am in low 60's and don't feel my HR. This repeated a few hours later and woke me up. Early in the day I had a doctor measure 160/80 BP, something never before seen, normally I am in the 120's. The next day all was back to normal. I've not had a reaction to a salty diet before. Is this a concern or in the range of "normal"?
Steven Nissen, MD: There are patients who are salt-sensitive - you may be one of them.
---
Thyroid Disease
earl359: I read somewhere about if a person does not sweat then that means that they are low on iodine. I know of a few people who are unable to sweat even when working out and would like to know if you could comment on the relationship between thyroid health and proper iodine levels and how it relates to heart health. Dr. Brownstein says that lack of iodine is the cause of a lot of health problems and that the thyroid is not the only gland that needs it in order to function properly.
John Mansour, MD: It is very rare in the United States and other developed countries to have an iodine deficiency.
Steven Nissen, MD: Dr. Brownstein is not a mainstream physician.
John Mansour, MD: The thyroid can affect the cardiac function - this is relatively easy to evaluate.
Reviewed: 12/18
This information is provided by Cleveland Clinic as a convenience service only and is not intended to replace the medical advice of your doctor or health care provider. Please consult your health care provider for advice about a specific medical condition. Please remember that this information, in the absence of a visit with a health care professional, must be considered as an educational service only and is not designed to replace a physician's independent judgment about the appropriateness or risks of a procedure for a given patient. The views and opinions expressed by an individual in this forum are not necessarily the views of the Cleveland Clinic institution or other Cleveland Clinic physicians.