Overview
Overview
Thank you for your interest in the General Practice Residency at the Cleveland Clinic. Resident education is an integral component of the mission of Cleveland Clinic and the Section of Dentistry. The GPR is a one year experience in hospital dentistry during which residents treat a diverse patient population with wide ranging dental and medical needs.
We have developed a well-rounded program that provides varied clinical experiences to hone and expand the skills and knowledge learned during dental school. The clinical program is supported by a robust academic curriculum.
Educational Objectives
Train the resident to act as a primary care provider for individuals and groups of patients. This includes providing emergency and multidisciplinary comprehensive oral health care, providing patient focused care that is coordinated by the general practitioner, directing health promotion and disease prevention activities, and using advanced dental treatment modalities.
Plan and provide multidisciplinary oral health care for a wide variety of patients including patients with special needs.
Offer experiences to allow the resident to advance his or her clinical skill levels in the areas of patient assessment and diagnosis, treatment planning, dental and medical emergencies, pain control, operative dentistry, periodontal therapy, exodontia, and fixed and removable prosthodontics.
Function effectively within the interdisciplinary health care teams in the hospital environment.
Apply scientific principles to learning and oral health care, including the use of critical thinking, evidence or outcomes-based clinical decision-making and technology-based information retrieval systems.
Utilize the values of professional ethics, lifelong learning, patient centered care, adaptability, and acceptance of cultural diversity in professional practice.
Understand the oral health needs of communities and engage in community service.
Diversity & Inclusion
Discover the role diversity and inclusion plays at Cleveland Clinic and at its Graduate Medical Education program, as well as our diversity and inclusion efforts.
Learn more
Curriculum
Curriculum
The program curriculum is designed to train residents to provide comprehensive dental care with a multidisciplinary approach. Rotations outside of dentistry make up approximately six weeks of the year:
Anesthesia (three weeks).
Emergency Medicine (two weeks).
Pre-operative history and physical (one week).
The remainder of the year is spent in the dental clinic treating patients including well patients for general dental care, medically complex hospital inpatients and outpatients (i.e. cardiac, head and neck cancer, organ transplant), and special needs patients in the operating room. Throughout the year, residents work closely with general dentists and specialists. In addition, time during the year is specifically dedicated to rotations and observations in:
Oral surgery.
Periodontics.
Endodontics.
Maxillofacial Prosthodontics.
Temporomandibular Joint Disorders.
Sleep Dentistry.
The didactic portion of the program includes lectures, journal clubs, literature reviews, and case presentations. Each resident develops and to presents a table clinic to the Section of Dentistry and local Grand Rounds in the spring.
On-call
Residents provide on-call service to the hospital during night and weekend hours on a rotating basis which is determined by the residents at the beginning of each year. Call can be taken from home provided the resident can reach the hospital within 30 minutes.
Faculty
Faculty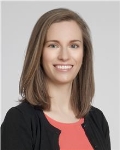 Anne Clemons, DMD
Program Director

Betty Haberkamp, DDS
Associate Program Director
How to Apply
How to Apply
The Cleveland Clinic GPR currently accepts three residents for our one year residency. All applications must be completed through ADEA PASS. We do not participate in the Postdoctoral Dental Matching Program (the Match).
Refer to our PASS profile for complete application requirements. Please note, the following must be fulfilled:
Graduation from a CODA accredited dental school prior to matriculation.
Proficiency in the English language.
Must have passed National Dental Board Examination Part I. Must pass Part II prior to enrollment.
Please add a paragraph to your personal statement discussing what it is about the Cleveland Clinic GPR that appeals to you.
Selection of the GPR residents is performed by the Selection Committee which consists of current faculty and residents.
Institutional criteria for selection include preparedness, ability, aptitude, academic credentials, written and verbal communication skills, and motivation and integrity. Selection criteria must be consistent with all applicants and there must not be any discrimination in the selection process with regard to color, race, religion, national origin, age, sex, sexual orientation, marital status, ancestry, status as a disabled or Vietnam era veteran, or any other characteristic protected by law.
In addition to adhering to the Institutional policy, the Dental Section of the Head and Neck Institute includes the following policy regarding the criteria and procedure for selection of eligible candidates. This process includes review of eligible candidates by a program selection committee, individual interviews and interview evaluations. Criteria used in the selection process includes:
Review of the eligibility requirements.
Performance on standardized dental board examinations.
Overall academic performance in dental school.
Recent clinical training or experience.
Motivation to pursue a career in dentistry.
Verbal and written communication skills.
Record of scholarly activity.
Letters of recommendation from faculty.
Dean's letter.
Dental school transcripts.
This institution will perform random drug screening and applicant must pass a cotinine (nicotine free) test before matriculation.
Training at Cleveland Clinic
For more information about training at the Cleveland Clinic, please visit Graduate Medical Education or contact:
Anne Clemons, DMD
Program Director
clemona3@ccf.org
216.444.4802
Christine Fleckenstein
Program Coordinator
fleckec@ccf.org
216.444.3104