Locations
Locations
Cleveland Clinic's Center for Functional Medicine offers a number of different locations in the Northeast Ohio area. Find a location near you below:
Please note: Functional Medicine has their own lab at Cleveland Clinic's main campus on the second floor of the Q Building - Glickman Tower. Those hours differ from the general lab that is also located Glickman Tower.
Center for Functional Medicine Lab Hours (Q2): Monday – Friday 8:30 a.m. – 5 p.m.
Directions
Main Campus walking directions
Center For Functional Medicine at Main Campus is located in Q Building, Desk Q2.
Parking
Discounted parking is available by contacting the Cleveland Clinic Parking office at 216.444.2255.
If you are parking at Main Campus, we recommend parking in the P2 parking garage located on the corner of Carnegie and E. 100th Street.
Shared Medical Appointments
New Patients
New Patients
Appointment Details
Initial consultations in the Center for Functional Medicine may take up to 4 hours. Appointments include the following visits:
60 minute appointment with Physician (required).
60 minute appointment with Registered Dietitian.
30 minute appointment with Health Coach.
Lab services.*
Our Functional Medicine providers will order labs during your initial visit. Most labs do not require fasting. If your provider recommends fasting labs, you are encouraged to complete those labs on a different day at a Cleveland Clinic location (or outside lab) that is convenient for you. If you decide to fast for the appointment, please note that your lab appointment may not be scheduled until after all of your functional medicine appointments are completed. Plan to bring a small snack so you can eat after your lab work is completed.
For more information regarding your upcoming appointment(s) and what to expect, please view the new patient packet.
Please complete the following prior to your initial consultation:
Release Medical Records

If you have any medical records that are pertinent to your visit, please complete the following release of medical information and submit it to your non Cleveland Clinic providers.

Complete Pre-Visit Questionnaires

Pre-visit questionnaires will be available 7 days prior to your visit. Please complete Pre-visit questionnaires in MyChart prior to your appointment date.

PROMIS® (MyHealth Assessment)

The Center for Functional Medicine is dedicated to providing quality care for each patient in order to promote long-term health and wellness. For this purpose, all patients seen here are asked to complete PROMIS® (or MyHealth Assessment), a short 10-question survey that examines both physical and mental well-being. Patients are asked to complete this at, or before, their first visit and then at various times afterwards (3, 6, 9 and 12 months)."
Mail: Center for Functional Medicine, 9500 Euclid Avenue, Q-2, Cleveland, OH 44195
Email: functionalmedicine@ccf.org
Fax: 216.636.3074
Current Patients
Current Patients
Appointment Details
Follow up consultations in the Center for Functional Medicine include the following visits:
30 minute appointment with Physician (required)
30 minute appointment with Registered Dietitian (required)
30 minute appointment with Health Coach
Lab services*
*Lab results completed during your initial visit may take 4-6 weeks to process. Please schedule a follow up appointment to discuss with your provider. Results will not be discussed over the phone or through MyChart.
PROMIS® (MyHealth Assessment)
The Center for Functional Medicine is dedicated to providing quality care for each patient in order to promote long-term health and wellness. For this purpose, all patients seen here are asked to complete PROMIS® (or MyHealth Assessment), a short 10-question survey that examines both physical and mental well-being. Patients are asked to complete this at, or before, their first visit and then at various times afterwards (3, 6, 9 and 12 months)."
Additional Forms
Mail: Center for Functional Medicine, 9500 Euclid Avenue, Q-2, Cleveland, OH 44195
Email: functionalmedicine@ccf.org
Fax: 216.636.3074
For more information on the Center for Functional Medicine, fill out our online Patient Information form.
Health Kits
After your appointment, if you have received health kits please refer to the kit videos for instructional information on completing your health tests.
Virtual Visits
Virtual Visits
You can now stay connected to your healthcare team through virtual visits, using your smartphone, tablet or computer.
Why go virtual? It's an easy, convenient and secure way to see your provider face-to-face without having to leave home. This saves you travel time, parking fees and time spent in the waiting room — and you can also have a loved one or caregiver join you. If appropriate, you can also get a prescription sent to the pharmacy of your choice.
Many insurance companies cover the cost of virtual visits, so check with your insurance company ahead of time. Interested in getting started? Call your provider to find out what virtual visit options are available.
If you would like to schedule a virtual visit with a Functional Medicine provider by phone, please call 216.445.6900 ext. 1.
Virtual Second Opinions
If you cannot travel to Cleveland Clinic, help is available. You can connect with Cleveland Clinic specialists from any location in the world via a phone, tablet, or computer, eliminating the burden of travel time and other obstacles.
If you're facing a significant medical condition or treatment such as surgery, this program provides virtual access to a Cleveland Clinic physician who will review the diagnosis and treatment plan. Following a comprehensive evaluation of medical records and labs, you'll receive an educational second opinion from an expert in their medical condition covering diagnosis, treatment options or alternatives as well as recommendations regarding future therapeutic considerations. You'll also have the unique opportunity to speak with the physician expert directly to address questions or concerns.
Mind & Body Behavioral Health
Mind & Body Behavioral Health
Becoming a Healthier You – Mind and Body Behavioral Health Therapy Can Help
At the Center for Functional Medicine we recognize that the mind-body connection is real. When we are faced with emotional challenges, our physical well-being can be compromised. This is why we offer Mind and Body Behavioral Health Therapy as part of our overall suite of services.
Our goal is to help patients optimize their physical and mental well-being by working through the mind and body for healing and building resilience to everyday life challenges including:
Constant stress
Grief and loss
Lifestyle changes/Loss of family support
Anger issues
Work-related stress
Self-esteem issues
Phobias
Anxiety
Depression
Relationship/Marital issues
Abuse/Domestic violence
Parenting struggles
School issues
Adjustment disorder
Behavioral issues
Making an Appointment
If you are struggling with life stressors that are affecting your health, now is the time to take advantage of Mind and Body Behavioral Health Therapy. Based on patient preference, we offer Behavioral Health Therapy in three settings:
One-on-one in-person therapy sessions
Virtual visits, which leverage technology so you can have a therapy session in the comfort of your home
To make a behavioral health appointment call 216.445.6900, select option 1.
Please note: Due to COVID-19, Functional Medicine programs are being modified for the safety of our patients and caregivers. Programs may be hosted virtually or postponed.
Your Functional Medicine provider may suggest Behavioral Health Therapy, or you are welcome to ask any of your Functional Medicine providers about this service. We will work with you to find the most convenient place and time for your appointment.
FAQs
FAQs
What is Functional Medicine?
Functional Medicine is the science of creating health, by treating the whole system, not just the symptoms. Cleveland Clinic Center for Functional Medicine physicians spend time with their patients, listening to their histories, mapping their personal timeline and looking at the interactions among genetic, environmental and lifestyle factors that can influence long-term health and complex chronic diseases. Functional Medicine is a patient-centered approach that helps people achieve vibrant health.
What services are provided?
Our Functional Medicine team, which consists of physicians; nurse practitioners; registered dietitian nutritionists; health coaches; nurses and medical assistants; collaborates and reviews the patient's history, genetics and environmental and life-style factors that influence long-term health and complex chronic diseases. The patient is given a comprehensive plan that is tailored to their individual needs. This process may shift a person's health from illness to well-being.
What do Functional Medicine providers treat?
Our physicians are trained in functional and nutritional medicine and our nutritionists are registered dietitians with specialized training in functional nutrition. We address and treat a whole range of conditions, such as: autoimmune diseases, arthritis, type 2 diabetes, heart disease, fatigue, excess weight and slow metabolism, migraines and headaches, digestive disease, anxiety, depression, dementia, and hormonal disorders. We also focus on heavy metal toxicity, environmental pollutants, mold exposure and food/environmental allergies. If you have any chronic symptoms or disease – we can help you.
Is Functional Medicine covered by insurance?
Physician visits are covered by most insurance plans except for Medicaid and Medicaid HMOs. Coverage for visits with the nutritionist are determined by your insurance plan and medical necessity. Additional costs may include specialized lab tests, some of which may be covered by insurance, and supplements. You will talk with a Patient Financial Advocate to review your coverage prior to your appointment.
*Appointments with Dr. Mark Hyman (one of the functional medicine physicians) are not billed through insurance. Dr. Hyman does not accept insurance or Medicare and we do not file insurance paperwork on your behalf. However, we will provide a detailed receipt for services performed.
How do I schedule an appointment?
To schedule an appointment, please call our scheduling office at 216.445.6900 or call toll-free at 844.833.0126. We will schedule you as soon as possible.
What should I expect?
All patients are required to complete a Medical Intake Questionnaire through an online portal called Living Matrix. The link to this questionnaire is received through MyChart 4 weeks prior to your scheduled appointment. The completed questionnaire must then be submitted at least 7 days before your visit, or your appointment will be cancelled. The questionnaire provides us with a detailed map of your story and will help us diagnose the root cause of your health concerns. A new patient consult will last approximately four hours, which consists of a medical consult with the physician, nutrition counseling, education on laboratory testing and health coaching. We are committed to addressing all of your concerns and will provide recommendations as well as construct a personal health plan.
If you are traveling from out of town, please arrange overnight accommodations and be sure to fast prior to your appointment for same-day laboratory testing. You need to bring insurance cards, current medications and vitamins. It's very important to also bring your medical records if they were not already sent.
What is a Health Coach?
The Center for Functional Medicine Health Coaching supports patients through a personalized mind, body and spirit approach to improving their total well-being
What is Health Coaching?
Health coaching helps facilitate behavior change in a supportive and encouraging partnership where patients are empowered to reach their highest level of health.
Health coaching helps patients gain the knowledge, skills, tools and confidence to reach their self-identified health goals.
Health coaching inspires change by helping patients reconnect with the ways in which their health supports their personal purpose and values.
What is the role of a Health Coach?
The patient and health coach work in partnership to identify what the personal health and wellness issues are, how they intersect and affect them holistically and help them develop strategies to overcome them.
The health coach helps create and sustain the mindset needed to make lifestyle changes by heightening personal awareness.
The health coach provides continuous support, resources and encouragement for the adoption of habits that are conducive to a higher quality of life.
Patients are held accountable for their commitments, and coaches empower them to identify lessons learned from whatever outcomes occur.
A health coach doesn't tell patients what to do or what their goals should be, they collaboratively work with patients to determine their desired outcomes and move them forward. A health coach is not a therapist or counselor. Health coaches do not diagnose conditions, modify dietary plans or advise on medications.
Can you describe the health coaching process?
The health coach collaborates with the patient inviting insights and clarity through inquiry and personal discovery. The focus is on the patient's desired outcomes, challenges and action plans for implementing lifestyle changes. Any changes the patient chooses to integrate in the areas of stress reduction, improved sleep, incorporating movement and mindset strategies are introduced one step at a time so that patients can slowly make changes that support a healthier lifestyle.
The Center for Functional Medicines approach to health coaching is more about asking the right questions while empowering patients to discover their own solutions and determine their own path for creating the health they desire themselves. The underlying belief is that all of us have the answers within and that there are inner blocks that get in the way of achieving our goals. Some of the approaches used in health coaching include intuitive listening, clarifying, empowering questions, brainstorming, creating action plans and accountability.
Why must I see a Nutritionist?
Functional medicine is a food first approach to medicine, meaning that food and nutrition play a central role in creating health. The nutritionist reviews the nutrition timeline with the patient to develop an understanding of previous nutrition plans, a persons' relationship with food, and nutrient deficiencies. The patient works with the nutritionist to develop a personalized eating plan that addresses nutrient deficiencies, supports a healthy microbiome, reduces inflammation, promotes a healthy body weight and identifies food sensitivities/intolerances and allergies.
Can all the tests be performed at Cleveland Clinic?
Most of the testing can be performed at the Cleveland Clinic location of your appointment. During your medical consultation, your physician will determine which tests are needed and then our nurses will review testing recommendations, instructions (for instance, fasting or non-fasting, etc.) and costs, if applicable.
Your financial resources and how much testing you want to do are taken into account and the plan for testing is reviewed with you. Testing is frequently done to assess nutritional status including amino acids, fatty acids, oxidative stress, vitamin levels, mitochondrial function, food allergies, and heavy metals. Many other tests are available, including genetic testing for a variety of conditions, hormone evaluations, bone health, gastrointestinal health, adrenal function and many others. Some testing can be performed at home with test kits to collect urine, saliva or stool. Our nurse will review the instructions for completing these tests at home.
While the testing gives a more complete picture of your status, effective care can be implemented without it, or testing can be done over time. You should not let this prevent you from seeing one of the doctors.
Do you communicate with other Healthcare Providers?
Yes, we will collaborate with your other healthcare providers to achieve optimal health.
Will I be prescribed nutritional supplements or medications?
Along with diet, nutrients and supplements may be prescribed to accelerate the healing process. We want to help you restore balance and health and will determine next steps and or therapies.
How long is treatment?
This depends on the individual patient's health – some treatments may take longer than others. Healing is a journey, and we are your guides to support you on your path to wellness.
How frequently do I follow up?
The first follow up typically occurs 6 - 8 weeks after your initial appointment. The first follow up appointment includes an appointment with the provider and the dietitian. You can also choose to schedule a follow up appointment with the health coach. After the first follow up, patients typically return for appointments every 2 - 3 months until we have identified and healed the root cause of the disease. After the first 2 - 3 appointments with the provider, the patients will follow up with one of our advanced practice providers.
Are Virtual Appointments available?
Yes, you can follow up with any member of our care team virtually. These visits are not covered by insurance, please call our office to confirm availability and cost.
WELL Building™
WELL Building™
Our Commitment to Sustainability, Health & Wellness
Cleveland Clinic's Center for Functional Medicine puts patients first by providing personalized Functional Medicine services and a therapeutic experience within an optimal healing environment.
Our environment affects our health. Special care has been taken to embrace WELL Building Standard™ (WELL) features in the design, building systems and selection of all finish materials and artwork. This includes everything from building materials to air quality to lighting and ergonomics.
The Cleveland Clinic Q2 Functional Medicine Suite located in Q2 on Cleveland Clinic's Main Campus is WELL Certified™ Silver
WELL Certification is a Natural Fit for the Center for Functional Medicine
Cleveland Clinic is dedicated to constructing healthy and environmentally sustainable buildings because we understand that environmental health and human health are linked. Cleveland Clinic takes a proactive approach to environmental stewardship and community health through our operations and construction standards. This philosophy led the Center for Functional Medicine to pursue WELL as an early adopter and to achieve WELL Certified™ Silver level certification in 2018 through the International WELL Building Institute™ (IWBI™).
WELL strategies have been incorporated into the overall design and operation of the suite. This includes providing optimal lighting (both outside access to light and use of circadian lighting design), use of nontoxic building materials and cleaning products and inclusion of ergonomically correct furniture. Cleveland Clinic chose to pursue WELL Certification because we, like IWBI™, believe that elevating human health and comfort should be at the forefront of building practices to create environments that are not only better for the planet, but better for people.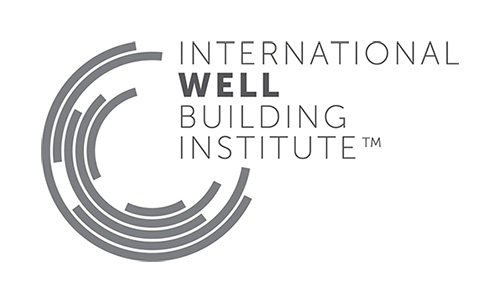 The WELL Building Standard focuses on the people in the building.
The WELL Building Standard™ is a performance-based system for measuring, certifying and monitoring all building features, including air and water quality, nourishment, lighting, fitness, comfort and mind.
WELL is grounded in a body of medical research that explores the connection between health and well-being and the environments where we spend more than 90 percent of our time.
It focuses on how buildings support human health and productivity by marrying best practices in design and construction with evidence-based health and wellness interventions. Certification confirms that the space is promoting health and well-being as it was intended.
IWBI™ identifies performance metrics, design strategies and procedures that can be implemented by the owners, designers, engineers, contractors, users and operators of a building to advance health and wellness.
WELL Certification is based on a thorough review of the existing research on the effects of indoor spaces on individuals, and has been advanced through a comprehensive peer review.
To achieve certification, there is rigorous onsite assessment and performance testing administered by Green Business Certification Inc. (GBCI) to ensure that feature requirements are met.