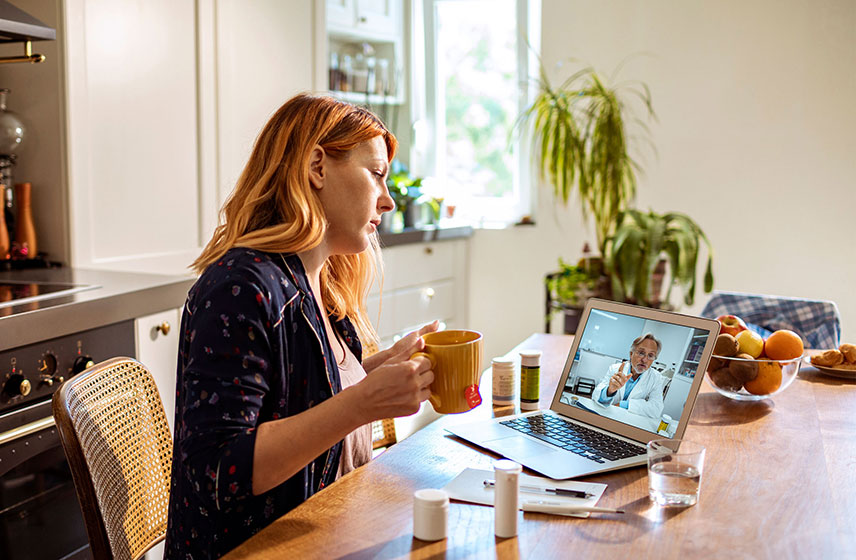 What is Functional Medicine?
Our functional medicine team uses a holistic approach to treat chronic disease, with a focus on nutrition. Lead a healthier life — from the inside out.
---
The functional medicine model of care offers a patient-centered approach to chronic disease management. It seeks to answer the question, "Why are you ill?" so you can receive personalized, effective care for your needs.
Functional medicine providers spend time listening to you and gathering your medical history. We use this information to identify the root cause(s) of the illness, including triggers such as poor nutrition, stress, toxins, allergens, genetics and your microbiome (the bacteria living in and on your body).
Once we identify the triggers, we can customize a healthy living plan for you. Your plan will address many aspects of your life, from physical needs, including nutrition, exercise and sleep, to mental and emotional stressors related to social, work and community life.
Why Choose the Center for Functional Medicine?
The foundation of functional medicine is the use of food as a first-line therapy.
The right nutrition, combined with lifestyle and behavioral interventions, will help you take charge of your health.
In 2014, Cleveland Clinic was the first academic medical center in the country to establish a dedicated functional medicine program. We've partnered with Mark Hyman, MD, board president of Clinical Affairs at the Institute for Functional Medicine (IFM), to bring this innovative approach to chronic disease management to our patients.
Conditions We Treat With Functional Medicine
Anyone facing a chronic condition can benefit from functional medicine. Some of the most common conditions we treat include:
What to Expect
Before your first visit, you complete an extensive medical history questionnaire. The information you provide lays the groundwork for our investigation into the root cause(s) of your current chronic condition. The extensive medical history questionnaire will ask you about your:
Lifestyle: Including your diet, activity level, work life, hobbies and stressors.
Genetics: Including your family history of physical and mental conditions.
Environment: Including your exposure to toxins and allergens.
During your first appointment, you'll have a one-on-one visit with a provider as well as group sessions (with other patients) with a registered dietitian and health coach. Your first visit lasts about three to four hours. This gives us time to:
Review your health history.
Perform a physical exam.
Order lab tests and perform specialized blood tests as needed.
Introduce you to our "food as medicine" philosophy.
Identify your health goals.
Discuss treatments and follow-up care.
Taking the Next Step
Make a real change in your health, from the inside out. We offer in-person and virtual options for one-on-one and shared medical appointments. Not sure which program is right for you? Learn more about our programs and discover the one that works for you. To speak with a member of our team, please call 216.445.6900.
You can also stay connected to our team with the most recent information about functional medicine, recipes, events and more! To subscribe, simply fill out the form below.