Overview
Overview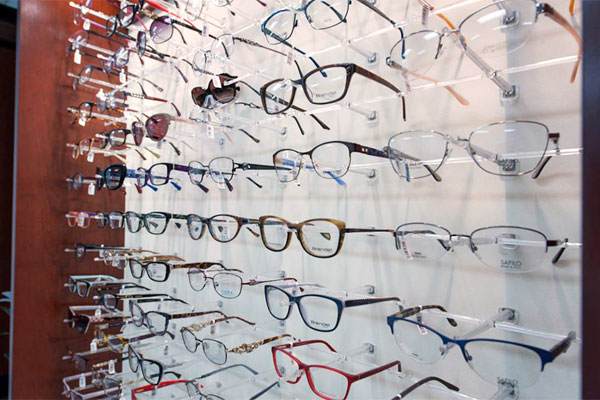 The eye allows us to see by capturing the light rays that are reflected off an object. These light rays are focused upside-down on the retina where they are converted into electrical impulses and carried to the brain. The brain translates the image into its upright position.
For those suffering from vision problems such as nearsightedness, farsightedness, astigmatism and presbyopia, eyeglasses and/or contacts may be a solution. These help to correct vision by focusing light more appropriately on the retina.
Should I see an Optometrist or Ophthalmologist?
Should I see an Optometrist or Ophthalmologist?
Both optometrists and ophthalmologists can provide regular eye exams and give prescriptions for glasses, contacts or eye exercises. Cole Eye optometrists are available at Cleveland Clinic locations throughout Northeast Ohio, and can provide routine eye exams, contact lens fittings, low vision exams, customized exams and continual follow-up for hard-to-fit contact lens patients. For those patients with appointments at our main campus location, the Optical Shop located on the second floor of the Cole Eye Institute, is a convenient place for patients to fill their prescriptions for glasses before leaving the building.
If you are experiencing additional problems to your vision such as eye infections, vision loss, light flashes, eye pain, redness, itching, swelling, and irritation around the eye or eyelid, you may want to consult with an ophthalmologist or seek a referral for a specialist. Ophthalmologists can also provide total eye care including the diagnosis and treatment of eye diseases through medication and surgery.
Low Vision Clinic
If you have low vision, or your sight cannot be corrected by eyeglasses, contact lenses, medical or surgical treatment, visit our Low Vision Clinic to learn about our visual rehabilitation and optical device options.
Options & Care
Options & Care
The following resources will help you learn more about the differences between glasses and contacts, what types are available, and proper eyeglass or contact lens care.
Contacts
Eyeglasses
Eye Health & Medications