Overview
Overview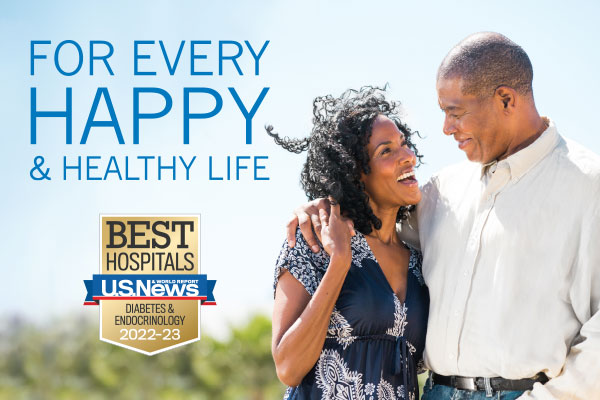 Cleveland Clinic's Endocrinology & Metabolism Institute is committed to providing the highest quality healthcare for patients with diabetes, endocrine and metabolic disorders, and obesity.
Our staff is dedicated to exploring ways to improve the care of these patients and to teaching the best methods for treating them. Our diabetes and endocrinology services are continually ranked in the top ten in the nation by U.S.News & World Report.
Our multidisciplinary institute is made up of more than 30 staff physicians, 18 fellows, 80 nurses, medical assistants, diabetes educators, secretaries, patient service representatives, coders, administrators and managers, working together to provide the finest care in the country.
Leadership
Outcomes
Outcomes
Quality counts when referring patients to hospitals and physicians, so Cleveland Clinic has created a series of outcomes books for many of its institutes.