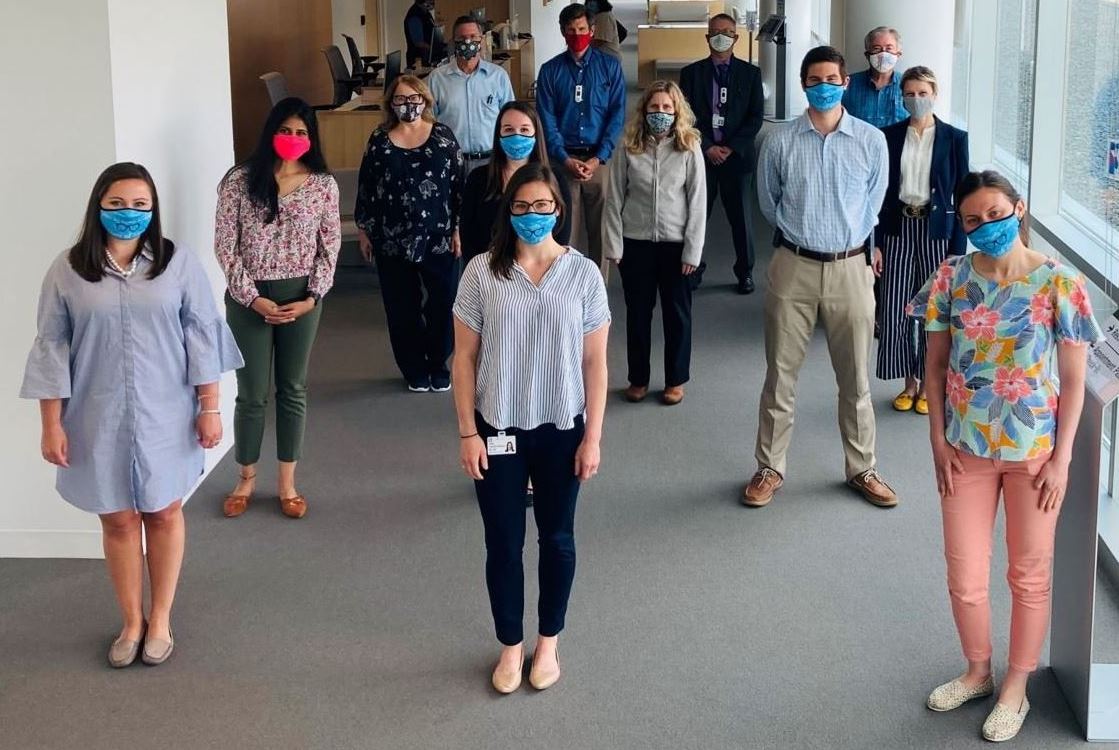 Annual Graduation Dinner
Congratulations to our six graduating residents from the Class of 2020: Julie Foucher-Urcuyo, MD; Gabriel Mancini, DO; Meera Patel, DO; Elizabeth Rainbolt, MD; Christina Vincer, MD and Kelly Walthius, DO. It was a unique graduation this year due to COVID-19. There was a virtual graduation ceremony to include the residents, their families and the faculty. Best of luck to all of you - you will be missed.
Annual Graduation Luncheon
Every year the Center for Family Medicine staff celebrate with the graduating residents by holding a luncheon. All CFM staff contribute to the luncheon by sharing their ideas for a graduation theme or bringing their favorite dish.
There is a "roast" for each graduating resident. Every year is different, as we have an MC who performs skits and interesting facts about the graduating residents. The graduating residents, in turn, share their appreciation to the faculty and staff.
Annual Resident Retreat
Every year we have a Resident-Faculty Retreat that is held during our Essentials block in September-October. We alternate among three different retreat formats, so that each resident will experience all three formats during their residency training. The focus areas of the retreats are Team Leadership and Team Problem Solving. Two of the retreats include a more intellectual challenge, with some physical agility, and the third experience involves a COPE (Challenging Outdoor Physical Experience) Course, which has more of a physical component (as well as intellectual) to it. As usual, a great time is had by all, with fun and learning nicely blended together.
Following the retreat, the residents organize their own get-together either at a restaurant or at one of the resident's homes.