It's your third bathroom visit this morning. You always feel like you need to go. And now there's not just pee in the bowl — there's blood, too. What's going on?
---
Things aren't right. And that can feel pretty scary. Not to mention uncomfortable — or even downright painful. While it might be a urinary tract infection, the symptoms you're having could also point to urethral cancer. This cancer starts in your urethra, the tube that carries pee from your bladder to the toilet bowl. You need to get things checked out. Quickly.
Cleveland Clinic is here to help you figure out what's going on and guide your treatment if it turns out you have urethral cancer. Our healthcare providers team up to create a caring, compassionate treatment plan that's just right for you.
Why Choose Cleveland Clinic for Urethral Cancer Treatment?
Collaborative care:
Our providers meet regularly to talk about you and your treatment plan. You can feel secure knowing you have expert urologists, oncologists and other skilled providers on your side. Meet our team.
Minimally invasive options:
We specialize in endoscopic, laparoscopic and robotic procedures for urethral cancer. Surgery that doesn't require large incisions (cuts) can help you recover faster and with less pain.
Specialized knowledge:
Urethral cancer is rare, so many healthcare providers may not have experience treating it. But at Cleveland Clinic, our specialists have the know-how to care for this kind of cancer.
Personalized care:
At Cleveland Clinic, we focus on your quality of life. That's why we personalize your treatment plan to your goals and needs. We want to make sure you can live life to the fullest during and after treatment.
Virtual visits:
If side effects from your cancer treatments make it hard to leave home (or you live out of town), you can schedule some of your regular follow-up appointments as virtual visits. Talk to your provider from the comfort of your couch using your computer, tablet or smartphone. It's a quick and convenient way to get the care you need when you need it.
National recognition:
U.S. News & World Report consistently ranks Cleveland Clinic a top hospital in the nation. Newsweek has also named us a top hospital in the world.
Urethral Cancer Diagnosis at Cleveland Clinic
Treatment works best when your cancer is in its beginning stages. So quickly discovering and diagnosing urethral cancer is important. It can give you a better chance for a successful outcome.
During your first visit, you'll get a physical exam. We'll also collect samples for bloodwork and urine (pee) tests to see if there are any cancer cells in these fluids. We'll also want to find out how far along your cancer is and if it's spread to other parts of your body.
That's why we'll recommend imaging tests and tests to gather as much information about what's happening inside your body. We'll take detailed pictures of your body using the latest tools and techniques. We'll also collect samples. These tests include:
In addition to these common tests, we often do another test called a cystoscopy. In this test, we'll use a thin, lighted tube called a cystoscope that has a camera or viewing lens on the end. This lets us check inside your urethra and bladder to see if anything looks abnormal. We might also take tissue samples for testing in our lab. You'll get a numbing gel before the test so you won't feel pain. And you'll be able to go home after the test.
After all of this testing, we'll look at the results and make a diagnosis. We do all of this as quickly as possible so we can start planning your urethral cancer treatment.
Getting a second opinion for urethral cancer
Learning that you may have cancer can be an emotional moment. You'll want to make sure you're working with a team of healthcare providers you trust to give you the best possible treatment. At Cleveland Clinic, we encourage second opinions. And we try our best to schedule your visit with us as soon as possible. When you come in for your appointment, we'll ask you to bring all of your medical records. Our team of experts will dive in and work together to help you through the process of finding the best personalized treatment plan for you.
Who Treat Urethral Cancer
Locations
Our healthcare providers see patients at convenient locations throughout Northeast Ohio and Florida.
Urethral Cancer Treatment at Cleveland Clinic
We'll craft your personalized treatment plan by looking at a few different things — like your age, lifestyle and details about your cancer, like its type, size and if it has spread.
You'll learn about each treatment's risks, benefits and potential side effects. Your providers will try to choose treatments with the least amount of side effects. We care about your quality of life before, during and after treatment.
Urethral cancer surgery
Surgery is the most common treatment for urethral cancer. In most cases you'll be asleep, thanks to general anesthesia. But sometimes, your provider might decide to use a local anesthetic. We'll talk with you about the process and options before your surgery date. For cancer that hasn't spread beyond your urethra, we may recommend one of these surgeries:
Electro-resection with fulguration: We use this procedure to remove your tumor or cancerous cells with the help of electricity. We'll insert a resectoscope (thin tube with a light, camera and loop of wire) into your urethra. Then we'll use a safe, high-energy electric current to cut out (resect) the tumor or cancerous cells.
Laser surgery: We'll use a high-energy laser beam to remove and destroy cancerous tissue. The laser works like a knife to cut away tumors and cancerous areas.
Robotic or open excision: Your surgeon will make an incision (cut) using a surgical robot or a knife and take out the tumor and some of the healthy tissue around it. We'll test this tissue for cancer cells to see if it has spread.
If your urethral cancer has spread to other areas of your body, you might need more complex surgery. In some cases, we remove the bladder, prostate, urethra, lymph nodes or part or all of the penis or vagina. We'll take time to talk with you about your treatment plan. We know it's a lot to take in. And we want you to understand why we would recommend doing this surgery.
Nonsurgical urethral cancer treatments
Other treatments for urethral cancer may include chemotherapy or immunotherapy. Or you might also have radiation therapy, which can shrink tumors and kill cancer cells. We'll share the reasons why we think these options are right for you. And we'll help you prepare yourself mentally and physically for these treatments.
Reconstructive surgery after urethral cancer treatment
If we've removed your urethra, penis or vagina as part of your treatment, you might decide to have reconstructive surgery. Our surgeons can give you back a more natural appearance and help these areas work again.
If scar tissue from surgery makes it hard to pee, urethral reconstruction (urethroplasty) could help. Or, if we remove your bladder or urethra, you could have urinary reconstruction and diversion to improve how your body stores urine and passes it from your body.
Taking the Next Step
A urethral cancer diagnosis can leave you feeling overwhelmed, stressed and worried about what's next. It's natural. But you don't have to go through your cancer journey alone. Cleveland Clinic healthcare providers will be with you every step of the way. We'll give you compassionate care that focuses on what you want and need — from your first visit through treatment and beyond.
Make an Appointment
Getting an appointment with Cleveland Clinic's urethral cancer experts is easy. We're here to help you get the care you need.
---
Billing & Insurance
Manage your Cleveland Clinic account. Find billing information and financial assistance, plus FAQs.
---
MyChart
Securely access your personal health information at any time, day or night.
---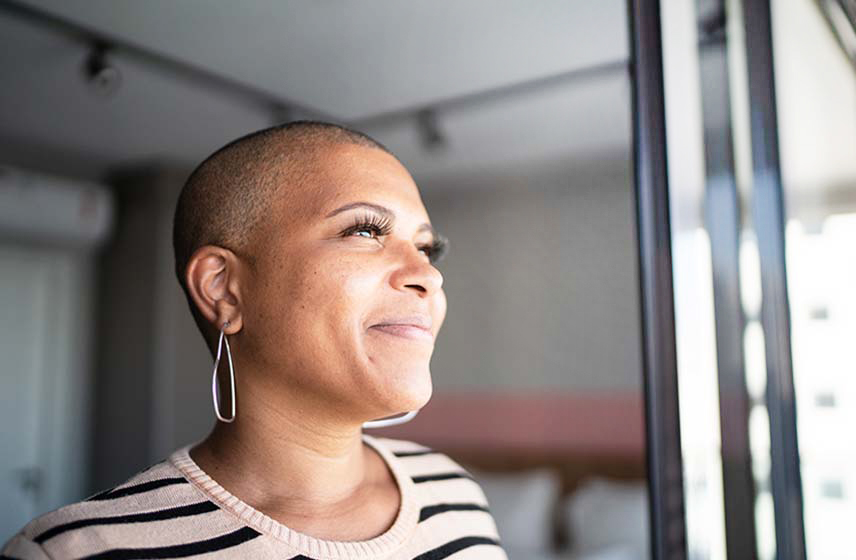 Survivorship
Learning you have cancer can be stressful, shocking and challenging. From the moment you get the news, you're a survivor. As you face the challenges that go along with cancer treatment and recovery — physical and emotional — we'll be right there with you.
At Cleveland Clinic, survivorship care is one part of your journey. We offer a wide range of services, resources, clinics and support groups to help with any physical, emotional, financial and spiritual needs you might have related to your cancer diagnosis. Lending a helping hand along the way, we want you to not only survive, but thrive on this journey and beyond.