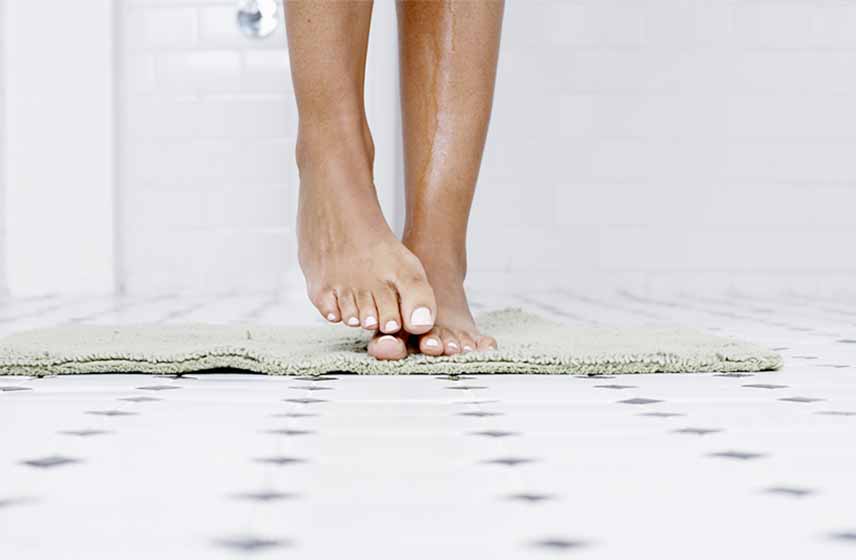 Sexually Transmitted Infections
You've got a sore down there. And you're also pretty itchy. You know you should get it checked out, but you're a little embarrassed (and scared) to do that.
---
It's important you don't ignore it, though, especially if you think you have a sexually transmitted infection (STI). The faster you treat an STI (also known as a sexually transmitted disease — STD), the quicker you'll get better. And the more comfortable you'll feel.
At Cleveland Clinic, you'll get treatment in a respectful, judgment-free environment with experts who've seen and treated many sexually transmitted infections. Our providers put your privacy first and are here to confidentially listen to your concerns with compassion and empathy.
Why Choose Cleveland Clinic for Sexually Transmitted Infections Care?
Convenience and privacy:
We offer easy and private STI testing, diagnosis and treatment. We can do it all at one location and coordinate your visits, so you don't have to keep coming back for appointments.
Trusted experts:
Our providers are board-certified and fellowship-trained. As recognized specialists, they can also offer second opinions on diagnoses and put together personalized treatment plans. Meet our team.
Comprehensive treatment:
Our specialists offer expedited partner therapy (treating your sexual partner without an exam) for certain STIs to help stop re-infections from passing between you.
Virtual visits:
You might be able to have some of your appointments from the comfort and privacy of home by meeting with your provider in a virtual visit. All you need is an internet connection, a smartphone, tablet or computer.
National recognition:
Cleveland Clinic is a trusted healthcare leader. We're recognized in the U.S. and throughout the world for our expertise and care.
Sexually Transmitted Infections We Treat at Cleveland Clinic
We diagnose and treat all STIs at Cleveland Clinic. Common infections we treat include:
We also diagnose and treat emerging infections (new types of sexually related infections). These emerging infections include mycoplasma genitalium (bacteria that cause urinary tract infections).
STI Diagnosis at Cleveland Clinic
You might not have any symptoms with an STI. Or you might have burning, itching or pain when you pee or have sex. You might also have redness, sores and discharge. If you or your partner(s) experience any of these things, it's important to tell your healthcare provider. We can treat you. Here's what we'll do:
Examination: We start by talking with you about any symptoms and your sexual history. After learning more about you, our experts will look at your genitals for signs of a sexually transmitted infection.
Blood tests: A provider will take a blood sample with a syringe. Then, we'll send the sample to our laboratory to be tested.
Cell cultures: We'll collect a sample of fluid from your sores. We will also test any discharge and may use a swab to take cell samples from the affected areas.
Urine tests: A provider will have you collect a urine (pee) sample. This sample will be sent to our laboratory for testing.
Providers Who Treat Sexually Transmitted Infections
Locations
Our healthcare providers see patients at convenient locations throughout Northeast Ohio and in Florida.
STI Treatment at Cleveland Clinic
Once our experts get your test results, we'll make a diagnosis and develop a treatment plan. Depending on the type of infection you have, we may treat an STI with:
Antibiotics
Antibiotic medications help kill bacteria that cause infection. You may take a pill, apply a cream or have an injection (shot). If your doctor gives you antibiotics, it's important to follow the directions and finish all the medication, even if you feel better.
HIV pre-exposure prophylaxis (PrEP)
If you're HIV-negative but have sex with someone who is HIV-positive, we may give pre-exposure prophylaxis (PrEP) antiviral drugs to help reduce your risk of getting infected. If you're HIV positive, we'll work with our infectious disease experts to help you manage your symptoms.
Managing long-lasting sexually transmitted infections
Being diagnosed with a long-lasting sexually transmitted infection can be overwhelming. We'll help you understand your diagnosis and learn how to manage your symptoms. Our experts will also help you talk with your partner(s) about your STI and teach you how to keep you healthy.
Expedited partner therapy
In expedited partner therapy (EPT), we treat both you and your partner for certain STIs without having to examine your partner first. This therapy helps prevent you and your partner from re-infecting each other.
STIs and Fertility
Having an STI doesn't automatically mean you can't get pregnant. Our experts work together to protect and preserve your fertility whenever possible while treating the infection.
If you're pregnant and have an STI, we expand your care team to help keep you and the fetus healthy. You may also see these experts:
Infectious disease specialist.
Pediatric infectious disease specialist.
Taking the Next Step
If you think you might have a sexually transmitted infection, it's important not to let fear or embarrassment stop you from getting things checked out and treated. Our specialists will respect your privacy and offer personalized testing and treatment of any STI for you and your sexual partner(s). We're here to help you heal and feel good again — in a judgment-free atmosphere.
Make an Appointment
Getting an appointment with Cleveland Clinic's experts in sexually transmitted infections is easy. We'll help you get care.
---
Billing & Insurance
Manage your Cleveland Clinic account. Find billing information and financial assistance, plus FAQs.
---
MyChart
Securely access your personal health information at any time, day or night.
---