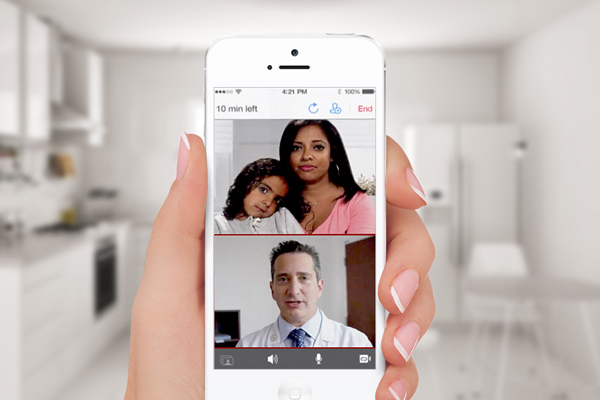 The Cleveland Clinic Express Care® Online app allows patients a fast, secure and easy way to schedule appointments and receive care from their healthcare team in a live virtual visit using a smartphone (iPhone or Android), tablet or computer.
The benefits of choosing a virtual visit for children and parents include no travel or parking, less waiting, less missed time from school or work, no facility fee and the convenience of seeing your pediatrician from wherever you choose.
If you would like to use Express Care Online for your child's next visit, please call your provider's office. If you are eligible, our team will schedule your virtual visit and provide details on the cost of your appointment and setup instructions.