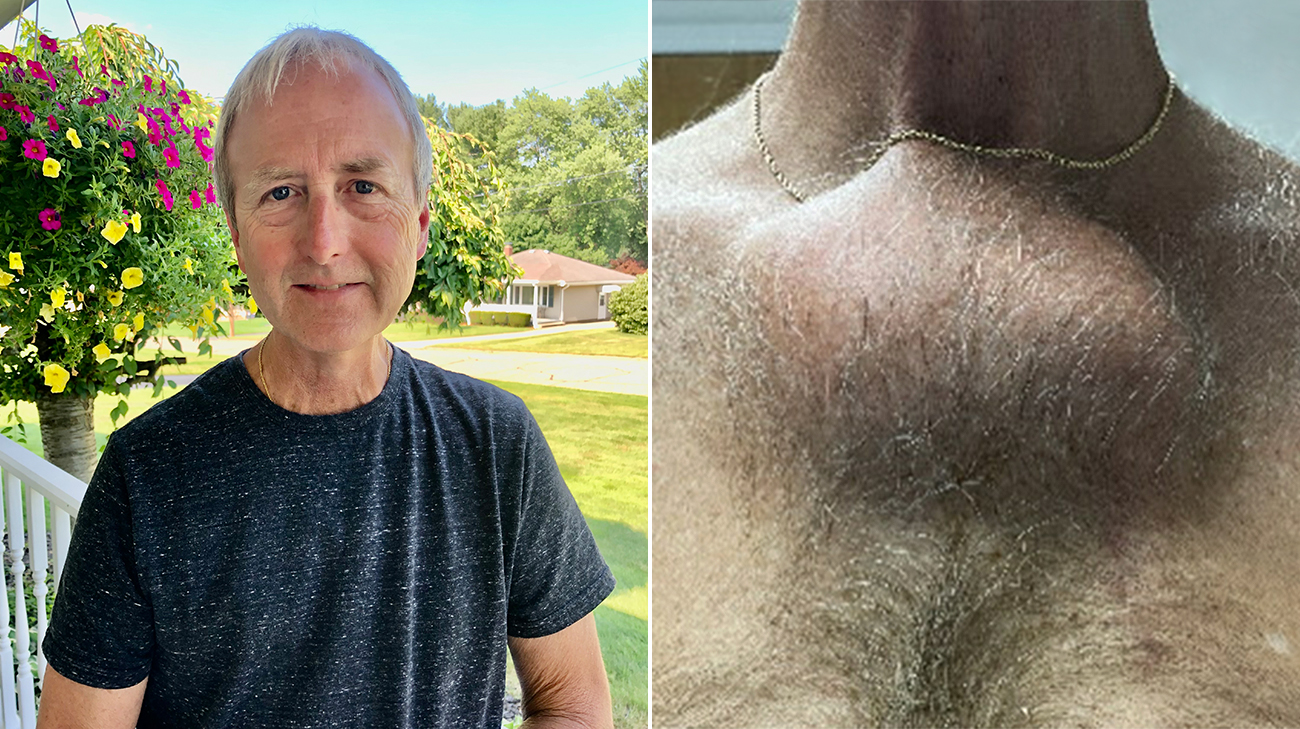 For years, Edward Cifra thought the lump on his chest was benign. However, what started out as a small bump continued growing into a softball-sized mass. Further testing revealed it was a rare bone cancer.
"I wasn't concerned at first because I didn't have any pain. It didn't bother me and just felt like solid bone," says Edward, a 60-year-old aluminum worker from Struthers, Ohio.
Edward initially noticed the lump on his sternum following a car accident in 2008. He fractured his sternum during the crash, and his local doctor originally thought the lump was scar tissue. He says his doctor continued to keep an eye on it during annual physicals. But years later, Edward noticed the lump changing.
"Back in 2019 and 2020, it grew quite a bit. My doctors had never seen anything like this. They referred me to Cleveland Clinic," says Edward.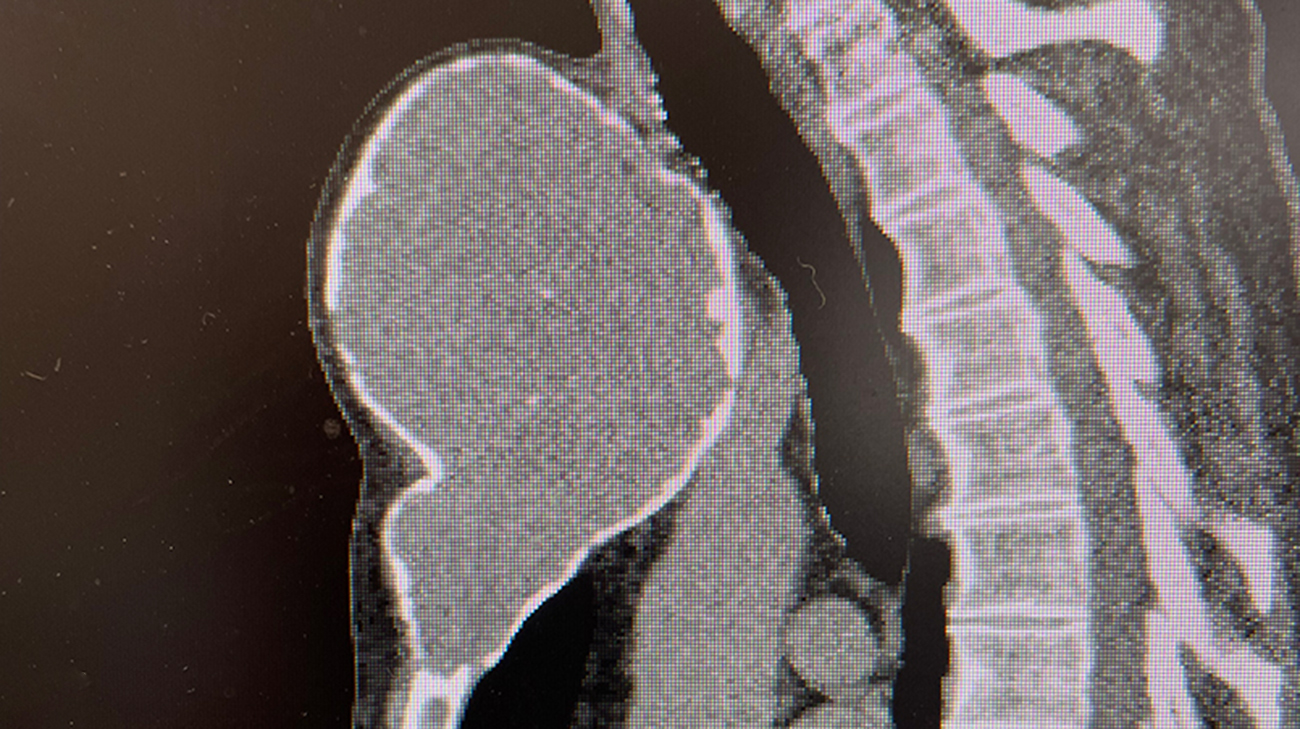 CT imaging shows a cartilage tumor expanding the sternum, suspicious for a chondrosarcoma. This was later proven following a biopsy procedure. (Courtesy: Cleveland Clinic)
Once at Cleveland Clinic, a biopsy revealed the lump was a chondrosarcoma – a bone cancer that begins in the cartilage. Edward's test results showed he had a low-grade chondrosarcoma, which tends to grow slow and is unlikely to spread.
"The indolent nature of his tumor allowed it to get to this size without spreading. If it were a high-grade chondrosarcoma, it would have likely metastasized," says Cleveland Clinic thoracic surgeon Daniel Raymond, MD.
According to Dr. Raymond, these tumors rarely respond to chemotherapy or radiation therapy, so treatment typically is solely resection. However, the location of Edward's tumor posed a challenge for his care team, which included Dr. Raymond and orthopaedic surgeon Nathan Mesko, MD.
"It's rare for a tumor to get that big and present in this location. The mass had already started to compress the trachea, the esophagus and the left carotid artery. The big concern was its impact on all the structures in the thoracic inlet," says Dr. Raymond.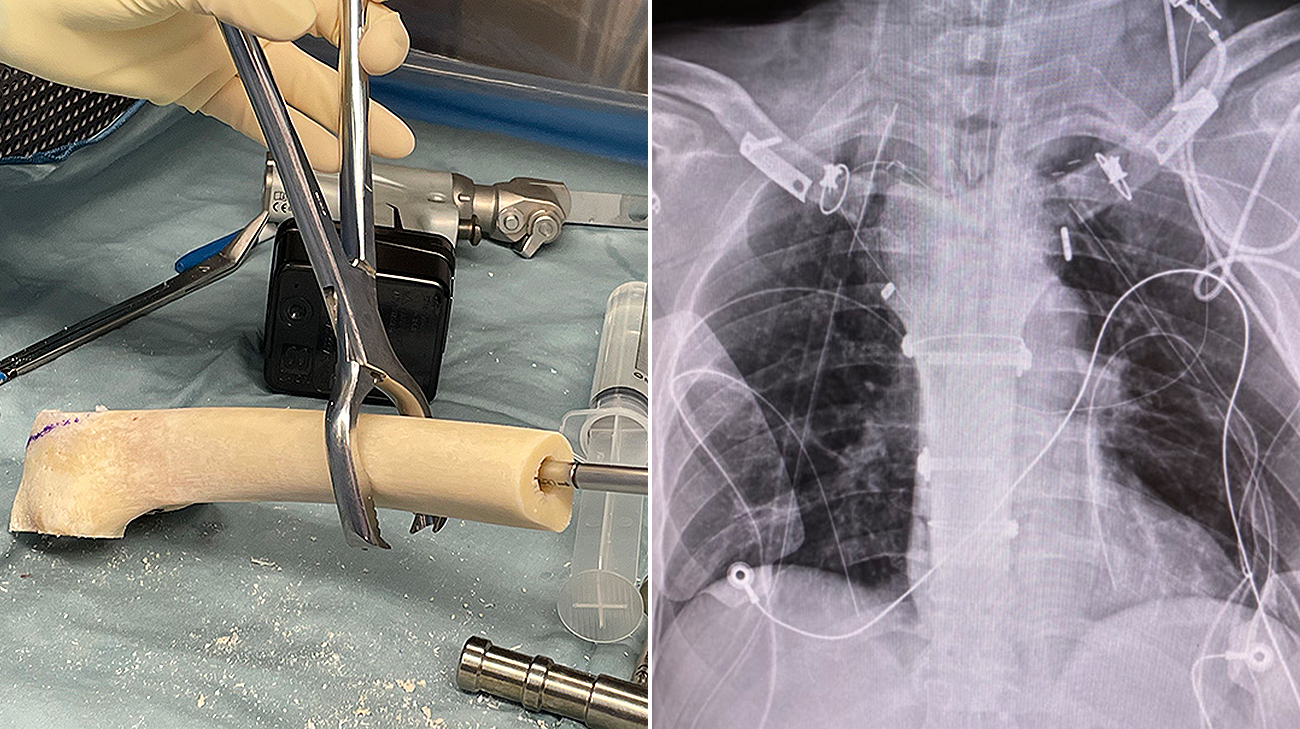 A femoral allograft was obtained from a national bone bank and prepared to fit the sternal defect.(left) A chest X-ray shows the final sternal reconstruction.(right) (Courtesy: Cleveland Clinic)
To address Edward's tumor, most of the sternum as well as both sternoclavicular joints (the only skeletal attachment between the arms and axial skeleton) needed to be removed and rebuilt. Removing the sternum and sternoclavicular joints is so rare there is no established standard of care, and artificial implants do not exist. Drs. Raymond and Mesko worked together to create a solution that involved using a cadaveric femur in place of a sternum. During the procedure, the femur would be suspended from both clavicles using a synthetic aortograft (a flexible but tough polyethylene tube used to treat aortic aneurysms), a polyethylene terephthalate suture and a polyethylene cord used for ankle stabilization.
The multidisciplinary team made sure this solution was not only durable but allowed Edward to maintain his range of motion and quality of life. In November 2021, they successfully removed the tumor and rebuilt the sternum.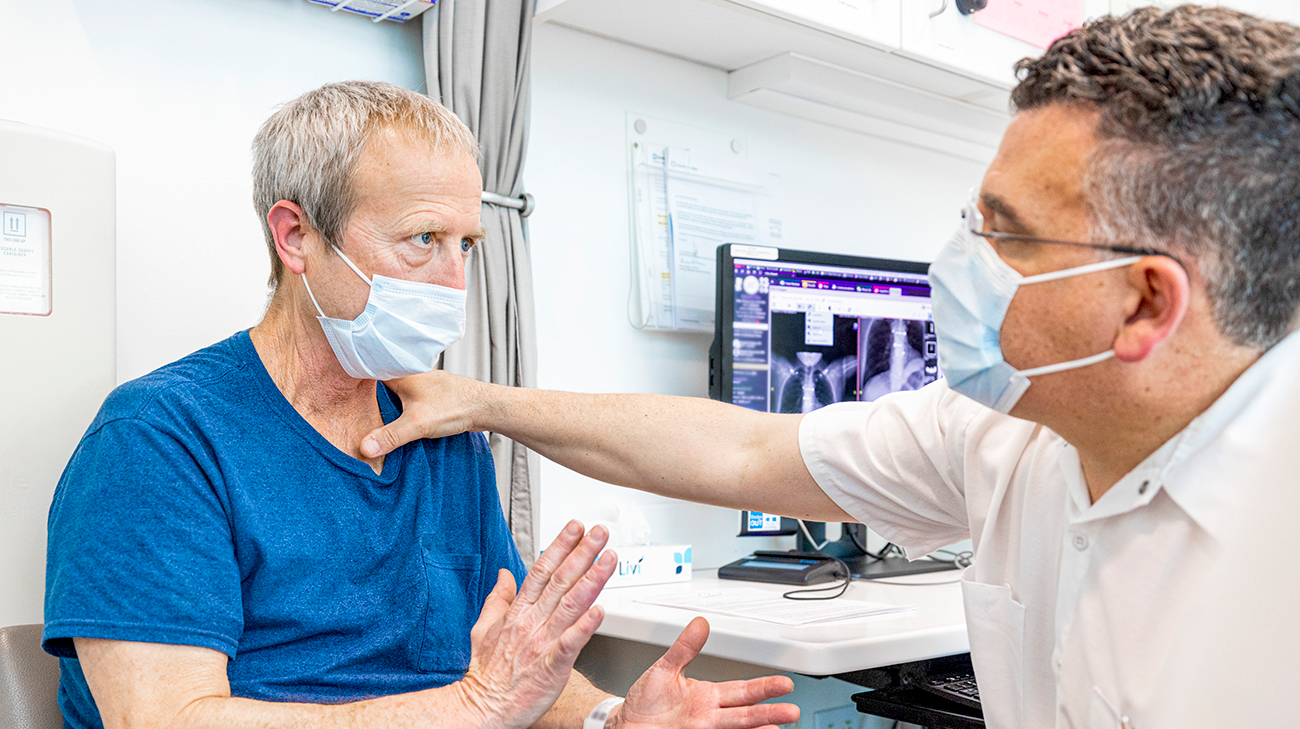 Edward visiting Dr. Raymond for a follow-up appointment. He continues to see his care team every three to six months. (Courtesy: Cleveland Clinic)
"Our solution showcases the synergy of skill sets required to develop innovative solutions for challenging cases," says Dr. Raymond. "In Edward's case, the collaboration of expertise led to a unique approach that combined a cadaver bone, cardiovascular technology and an ankle suspension mechanism. This would have never evolved without multidisciplinary teamwork."
Although there were no complications with the procedure, Edward needed recovery time. He underwent physical and occupational therapy, focusing on ways to limit the amount of force he was putting on his arms immediately after surgery.
"I've always been a very active person, and everything started to hurt because I hadn't moved in such a long time. So, I started a routine where I would do leg stretches while sitting down. I also did arm curls with soup cans," says Edward.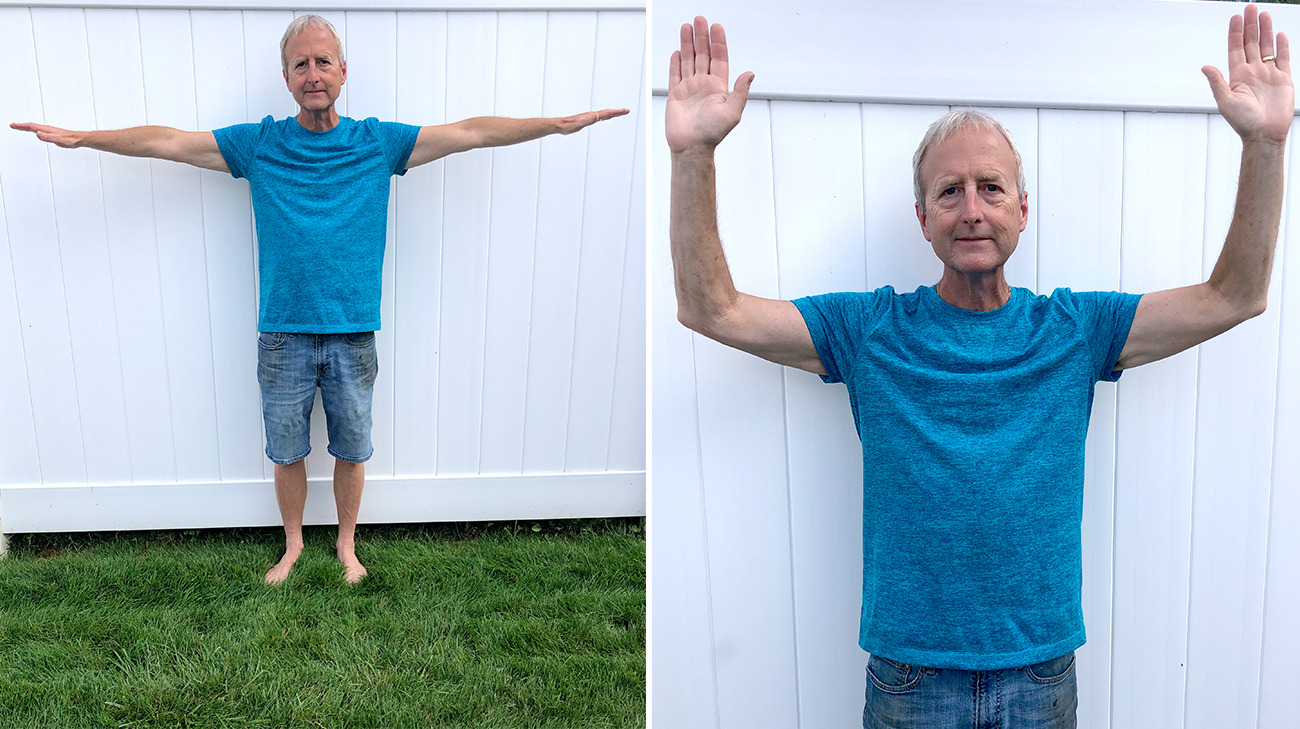 After surgery, Edward had to avoid weight-bearing activities with his arms and had a limited range of motion. He's now regaining strength and can move his arms more freely. (Courtesy: Edward Cifra)
Building up his strength was a slow and steady process. Three months postsurgery, Edward's pain and range of motion had drastically improved. He was even able to return to work full time. Even though Edward still has to take precautions and avoid lifting heavy items, he's able to enjoy activities like gardening with his wife of 34 years, Tammy, and visiting his grandchild.
"I'm busy with my family, and I have my light-duty hobbies. I'm happy. Drs. Raymond and Mesko saved my life by taking a chance and coming up with a great treatment plan for me," says Edward, who currently shows no evidence of cancer.
Related Institutes: Orthopaedic & Rheumatologic Institute
Patient Stories
Patient Stories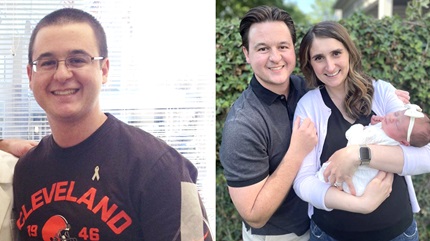 Nov 30, 2023
"At the time of my diagnosis, I was thinking, 'I'm 24. I'm a lifelong nonsmoker. I'm not supposed to get cancer.'"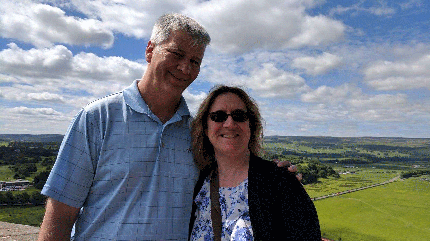 Nov 30, 2023
"I was under enormous stress and having difficulty sleeping, so I reached out to Dr. Saper to see if he had any suggestions as to how I could better cope."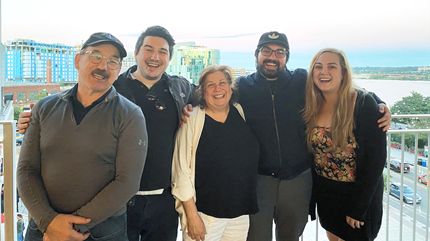 Nov 22, 2023
"I was truly blessed to be with the doctors and the entire cardiac surgery team. They saved my life."