Not long after awakening from surgery to remove a kidney that would save the life of her brother Russ Bachman, Lori Seitz was wheeled to his nearby room at Cleveland Clinic by her husband, Dennis.
Still a bit groggy from the anesthesia, Lori nonetheless made a clear-minded announcement to her family: Next, she would anonymously donate a portion of her liver to anyone who needed it.
"I remember Russ saying, 'Don't you think you should heal first?'" Lori, now age 47, says with a laugh recalling that moment from January 2020. "I told him, 'I'm not doing it today!' But giving an organ is such an amazing feeling. I had to do it again."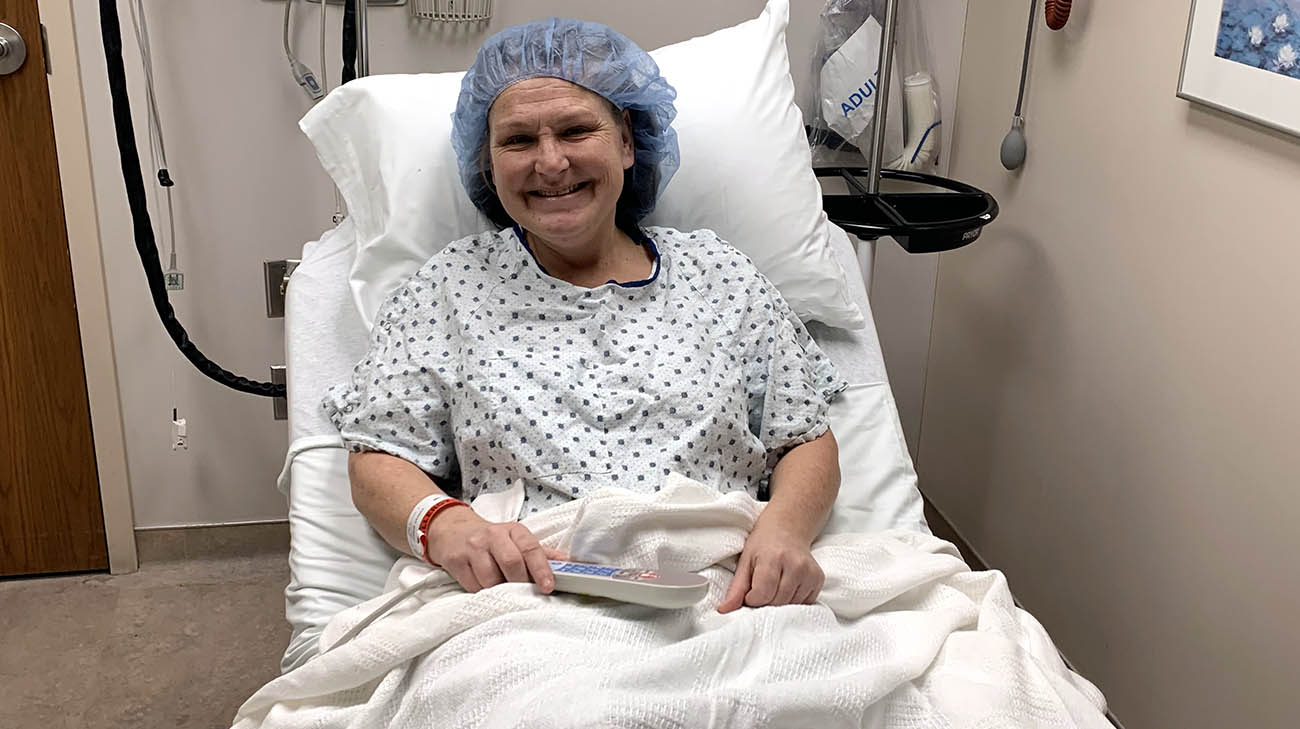 Lori is a dual organ donor having donated a kidney to her brother, Russ, and a portion of her liver altruistically. (Courtesy: Lori Seitz)
Two years later, her doctors at Cleveland Clinic cleared her to begin the process of becoming a living donor for a liver transplant. Following a battery of tests, including a liver biopsy and a complete medical and psychosocial evaluation, Lori was approved as a living liver donor. A few weeks later, Lori underwent a successful laparoscopic living donor surgery for liver transplantation on November 21, 2022.
According to the United Network for Organ Sharing (UNOS), Lori is one of approximately 145 people in the United States who has donated more than one organ, to two different people, in the past 30 years.
"Donors, like Lori, who have donated a kidney are now stepping forward to be living liver donors because they have had such a positive experience," says Choon Hyuck David Kwon, MD, PhD, Director of Laparoscopic Liver Surgery in Cleveland Clinic's Digestive Disease & Surgery Institute.
Dr. Kwon performed the surgery to remove 20% of Lori's liver for donation to a patient in need. The donor's remaining liver typically regenerates to replace the removed section within 6-8 weeks. "Seeing her brother in such good health after donating her kidney, I think that experience was so gratifying Lori wanted to step forward, altruistically, to try and save another life."
Emma required a liver transplant because she was born with a condition called biliary atresia which caused liver failure. (Courtesy: Tricia Murphy)
Lori made the donation anonymously. The portion of her liver was transplanted into a then 8-month-old girl, Emma Murphy, who had travelled with her family from their home in Japan to undergo the life-saving surgery at Cleveland Clinic's main campus in Ohio. Following the transplant, both families told their transplant coordinators they wanted to meet.
Three months later, Lori, accompanied by Russ and his daughter Bristol, met Emma, her 5-year-old brother, Brock, and Emma's parents, Tricia and Brandon, for the first time in February 2023.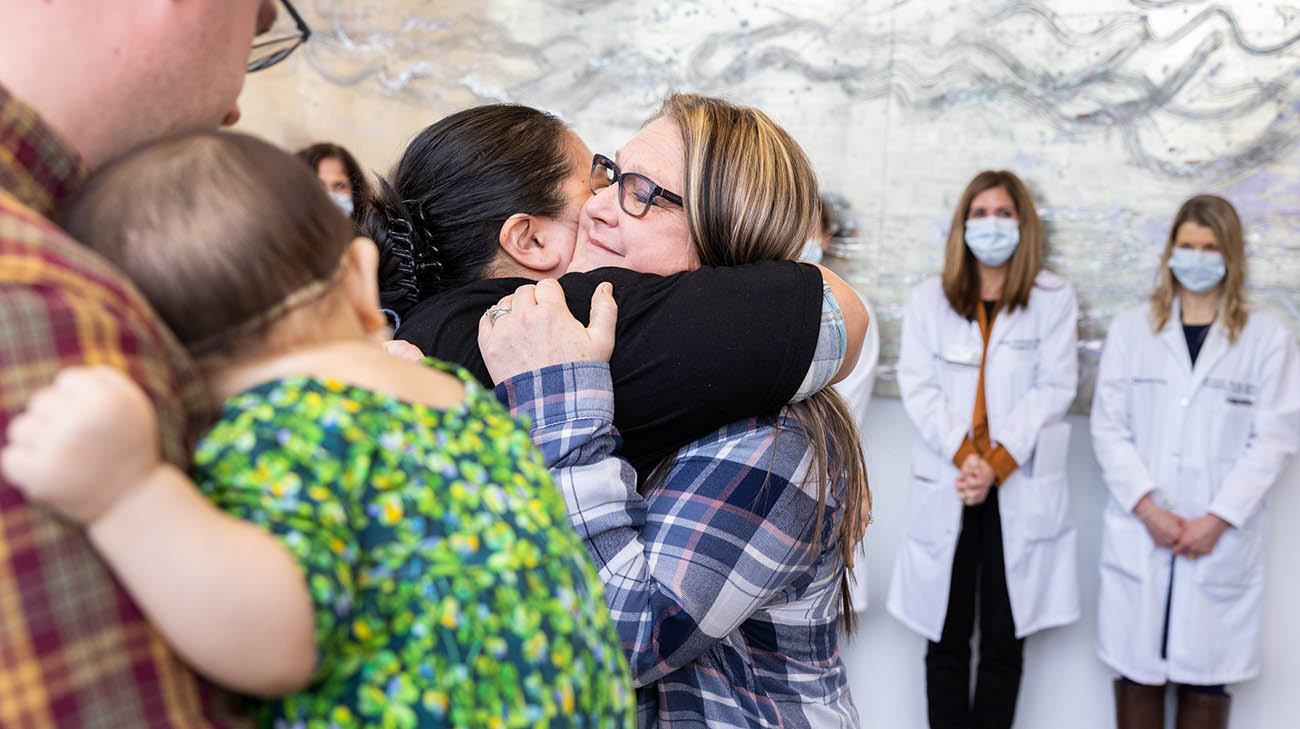 Lori hugging Tricia when they met for the first time. (Courtesy: Cleveland Clinic)
Says Tricia, "There is no way we can thank Lori enough for helping Emma. Lori is definitely a part of our family now, and it's been really amazing to create a relationship with her."
Emma required a liver transplant because she was born with a condition called biliary atresia, which prevents bile from flowing from the liver to the small intestine. The disease can quickly progress, causing bile to build up in the liver and damage it, often requiring a transplant. That's what occurred with Emma, who didn't display symptoms until she was a few months old.
According to Mike A. Leonis, MD, PhD, a Cleveland Clinic Children's pediatric transplant hepatologist who has treated Emma since she and her family made the long journey for her surgery, biliary atresia is often undetected because it's rare and its main symptom, jaundice, is common in newborns.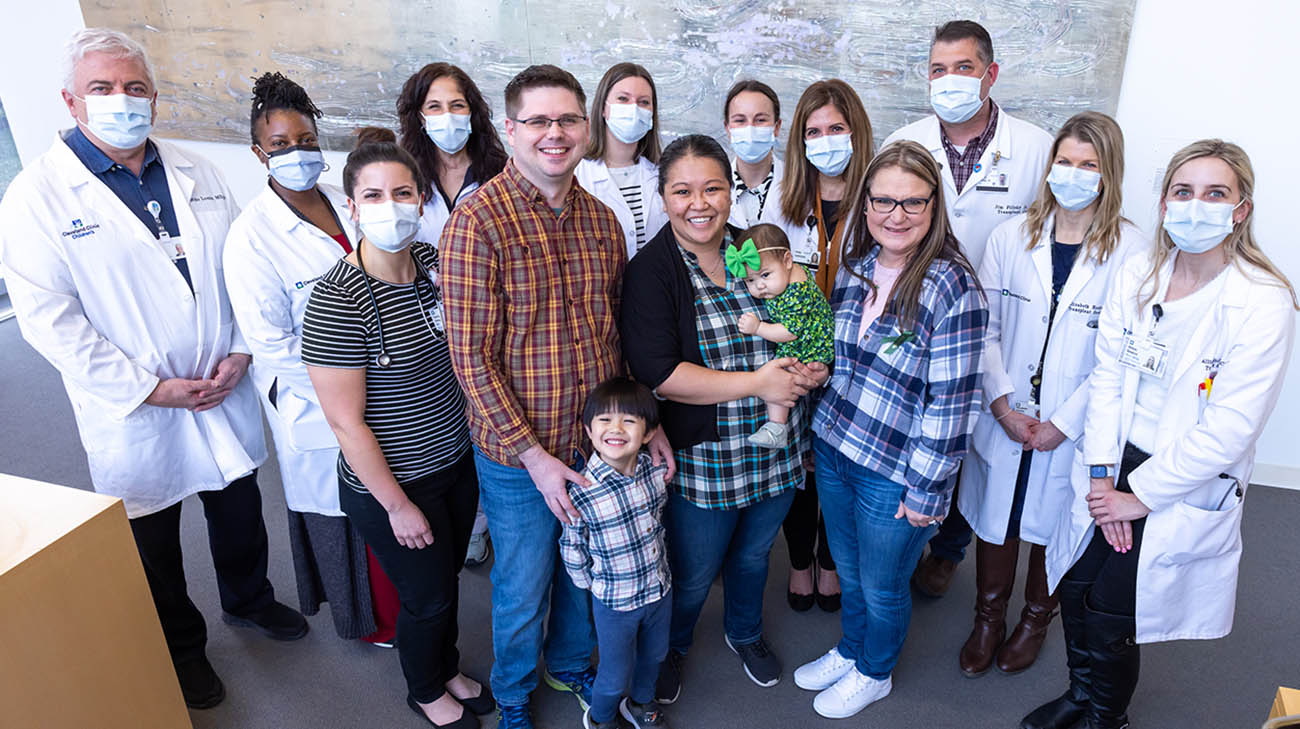 Brandon, Brock, Tricia, Emma, and Lori with members of their Cleveland Clinic care teams.
(Courtesy: Cleveland Clinic)
"When there is a delay in diagnosis, we don't always get the best outcome from the Kasai procedure, a corrective surgery that wasn't successful on Emma when she underwent the procedure in Japan," explains Dr. Leonis, who is Medical Director of Pediatric Liver Transplantation. "In Emma's case, it was obvious she would need a liver transplant in infancy."
A liver transplant expert in Japan who had been treating Emma recommended the family seek care with Koji Hashimoto, MD, PhD, who is Director of Liver Transplantation at Cleveland Clinic. Dr. Hashimoto would ultimately be Emma's transplant surgeon.
Brandon had hoped to be his daughter's donor, but he wasn't a match. While disappointed he couldn't aid his daughter, Brandon and Tricia were heartened their doctors had another donor in mind. They didn't know then, but that living donor would be Lori.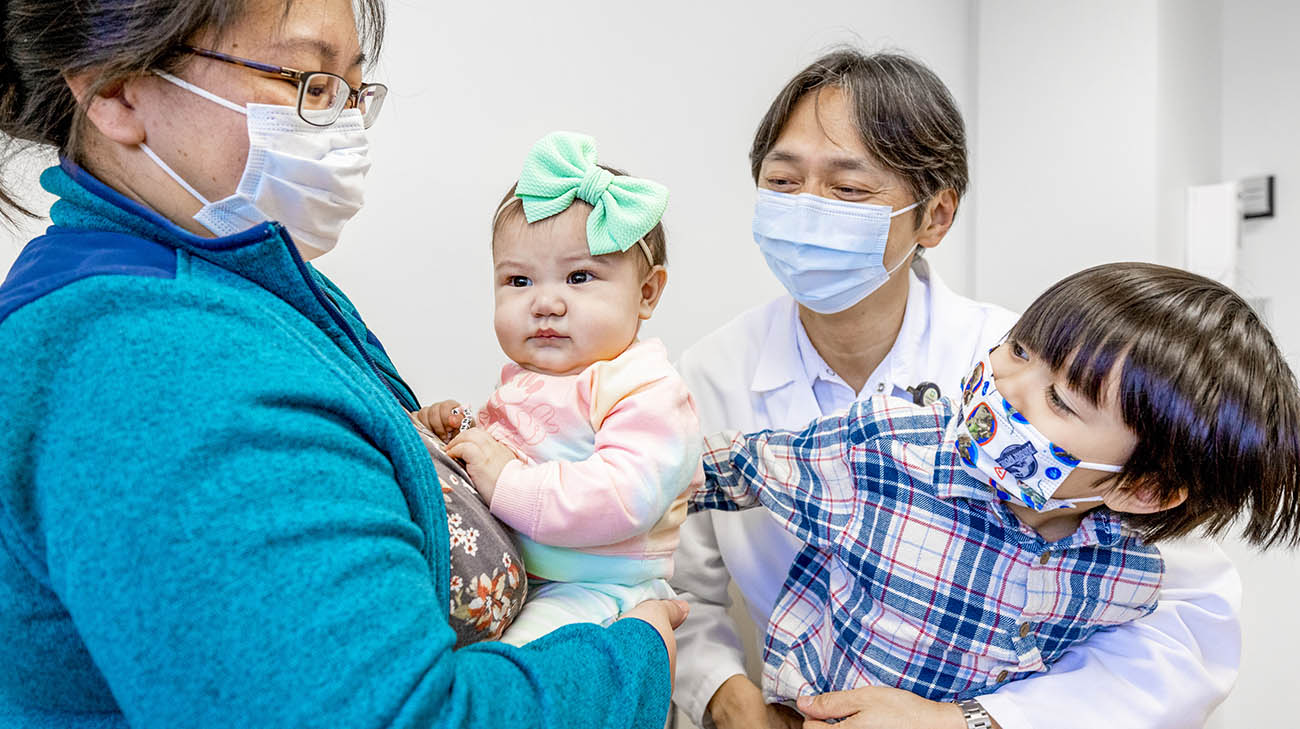 Tricia, Emma, Brock and Dr. Hashimoto during one of Emma's follow-up visits. (Courtesy: Cleveland Clinic)
Lori's transplant journey began in 2015. After her parents passed away within a month of each other, Lori forged close ties with her brother, Russ.
A few years later, she hadn't heard from Russ for several days and became concerned, so she drove to his home. She found what she describes as a nightmare. "After I kept pounding on the door, Russ finally opened it and he looked like he was going to die. His face was swollen, and it was just awful."
Lori rushed Russ to a nearby hospital, where doctors quickly identified the problem. Russ was in kidney failure. Although Lori had never considered being a living donor before, she immediately decided to get tested and was found to be a perfect match.
A few months later, her kidney was removed laparoscopically by Alvin Wee, MD, Director of the Kidney Transplant Program at Cleveland Clinic, and transplanted into Russ. Lori was out of the hospital and back home in three days.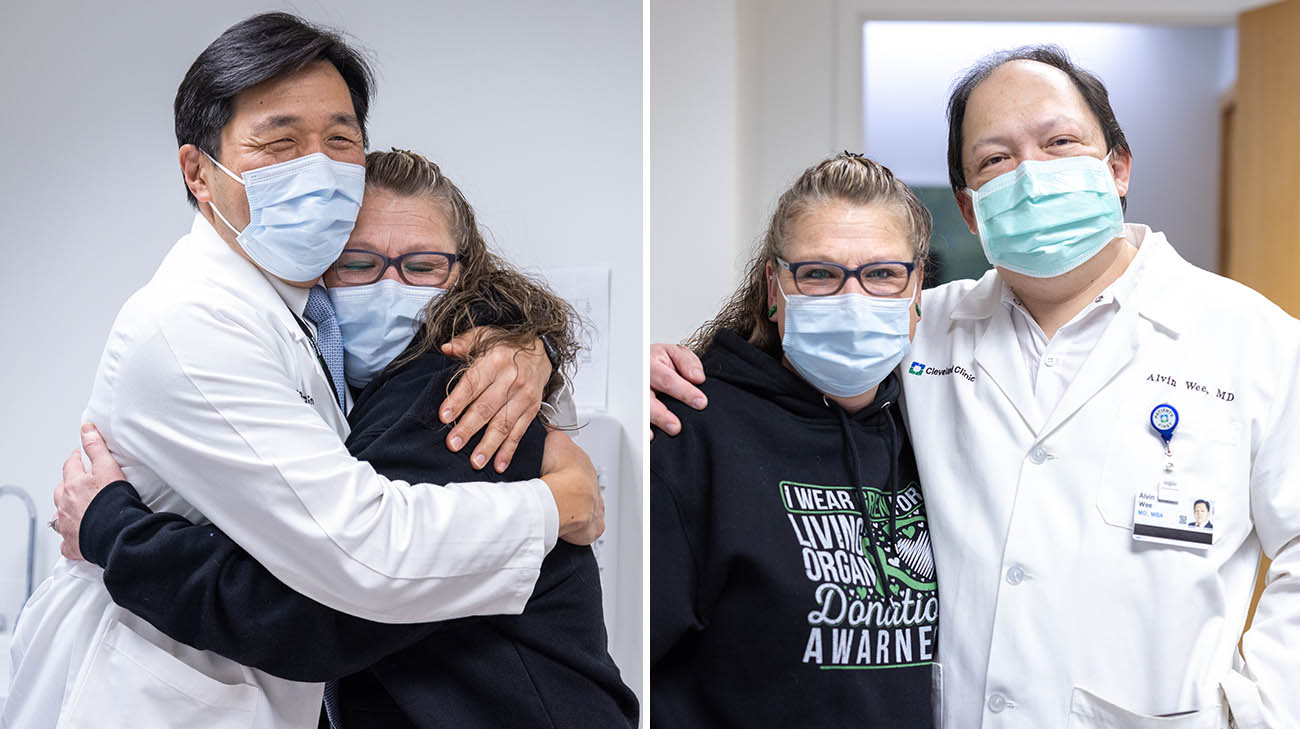 Lori says she's grateful to be an organ donor and gives special thanks to her surgeons Dr. Kwon (left) and Dr. Wee (right) for their expertise and compassion. (Courtesy: Cleveland Clinic)
The ease of that procedure and the satisfaction she received from being a life-saving donor, prompted Lori's postsurgical declaration of becoming a living liver donor.
"If I could do it again, I would," implores Lori. "What better gift is there than to give life to someone who might not make it? If I could stop another family from having to deal with that I would."
According to Dr. Kwon, Cleveland Clinic is often willing to take previous kidney donors in its liver transplant program because the surgeons have the experience required to ensure the subsequent liver surgery does no harm to the remaining kidney.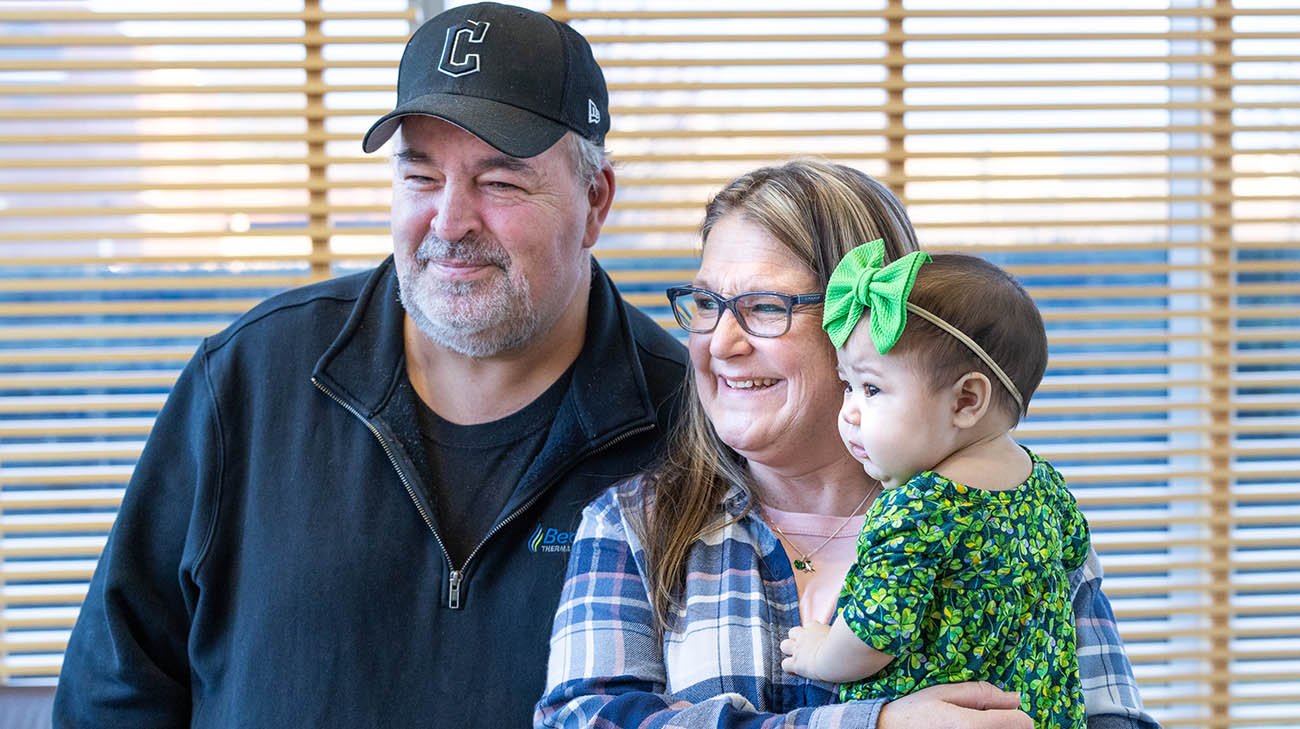 Russ, Lori, Emma (left to right) on the day Lori and Russ met Emma for the first time. (Courtesy: Cleveland Clinic)
"With prior living donors, we only take the left lobe, which is smaller, to lessen the burden on the donor," he explains. That proves to be especially advantageous when an adult is donating to a pediatric patient, who is much smaller in size and would likely have complications with a donation of the larger right lobe.
After the liver surgery, Lori fell back to good health in one month. Tricia immediately noticed her daughter's appearance, energy and demeanor were vastly improved after her liver transplant surgery as well. The family expects to go back home to Japan by summer 2023.
"We've told Lori the only way we can truly thank her is by sharing our story, to show the rest of the world you can be a donor and save someone's life," Tricia says.
Related Institutes: Digestive Disease & Surgery Institute , Glickman Urological & Kidney Institute, Cleveland Clinic Children's
Patient Stories
Patient Stories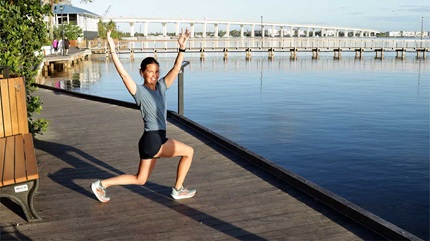 Jun 6, 2023
"Had I not listened to my body and took the time to get checked out, I might have gone another six months to a year as the tumor kept growing,"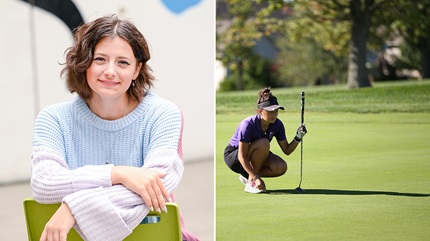 Jun 1, 2023
"I don't remember everything that happened before surgery, but right before fully going out, I remember things being very fun"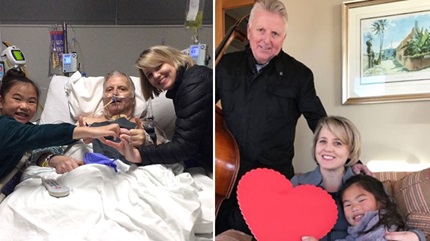 May 31, 2023
"Donors and caregivers. They're the real heroes. They sacrifice so much, and we wouldn't be here without them."