Heart surgery is never easy. But a combination of compassionate state-of-the-art care, physician collaboration and personalized assistance before and after treatment made it as easy as possible for Leslie Berk of Sarasota, Fla.
Berk had been diagnosed with cardiac amyloidosis, a condition in which faulty proteins build up in the heart, ultimately causing heart failure. His cardiologist also detected a heart murmur and referred Berk to Cleveland Clinic Florida. At Cleveland Clinic Weston Hospital, David Wolinsky, MD, Section Head of Nuclear Cardiology and Director of the Cardiac Amyloid Clinic, and Emad Hakemi, MD, a surgeon in the Structural Heart Disease Program and Multidisciplinary Valve Clinic, reviewed Berk's test findings to determine a plan for his care.
"Leslie had severe aortic valve stenosis," Dr. Hakemi says. "We made the decision to recommend minimally invasive therapy, which included transcatheter aortic valve replacement (TAVR)."
TAVR is a minimally invasive procedure in which a catheter is used to deliver a new valve to the heart. The procedure is done under moderate sedation and the patient generally stays one night in the hospital.
"This has been miraculous. And the people here really care about you."
Joyce Berk, Leslie's wife said she was "utterly amazed" that after a few days at home Leslie was "walking around and had no shortness of breath anymore."
Leslie was happy as well. "This has been miraculous. And the people here really care about you."
Patient navigators provided assistance to Leslie and Joyce throughout his care at Cleveland Clinic Weston Hospital. They coordinated all of his tests and appointments for the day before his procedure so that everything could be fit into one two-night stay. The navigators also made sure all of Leslie's questions were answered before and after the procedure.
Joyce, who had had a long career as a nurse, said she was impressed with the "coordination of effort between all of the team members."
"I know what quality is and it is the combination of professionalism and the human touch," she says. "And the compassion and the caring – we feel that here."
Related Institutes: Heart, Vascular & Thoracic Institute (Miller Family)
Patient Stories
Patient Stories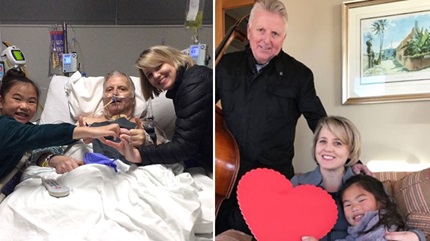 May 31, 2023
"Donors and caregivers. They're the real heroes. They sacrifice so much, and we wouldn't be here without them."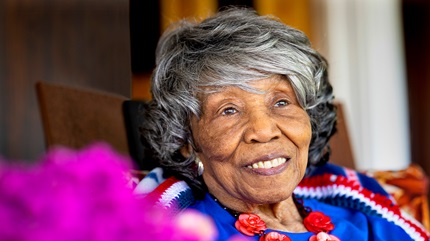 May 30, 2023
"I woke up coughing, and I couldn't move anything on my right side. I knew I had a stroke."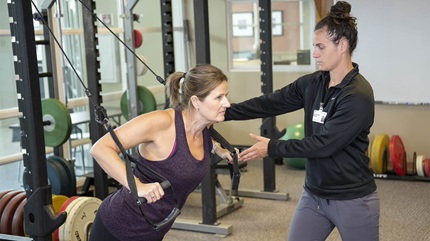 May 25, 2023
"Watching all the challenges my mom was facing made me rethink how important weight training is as we age."