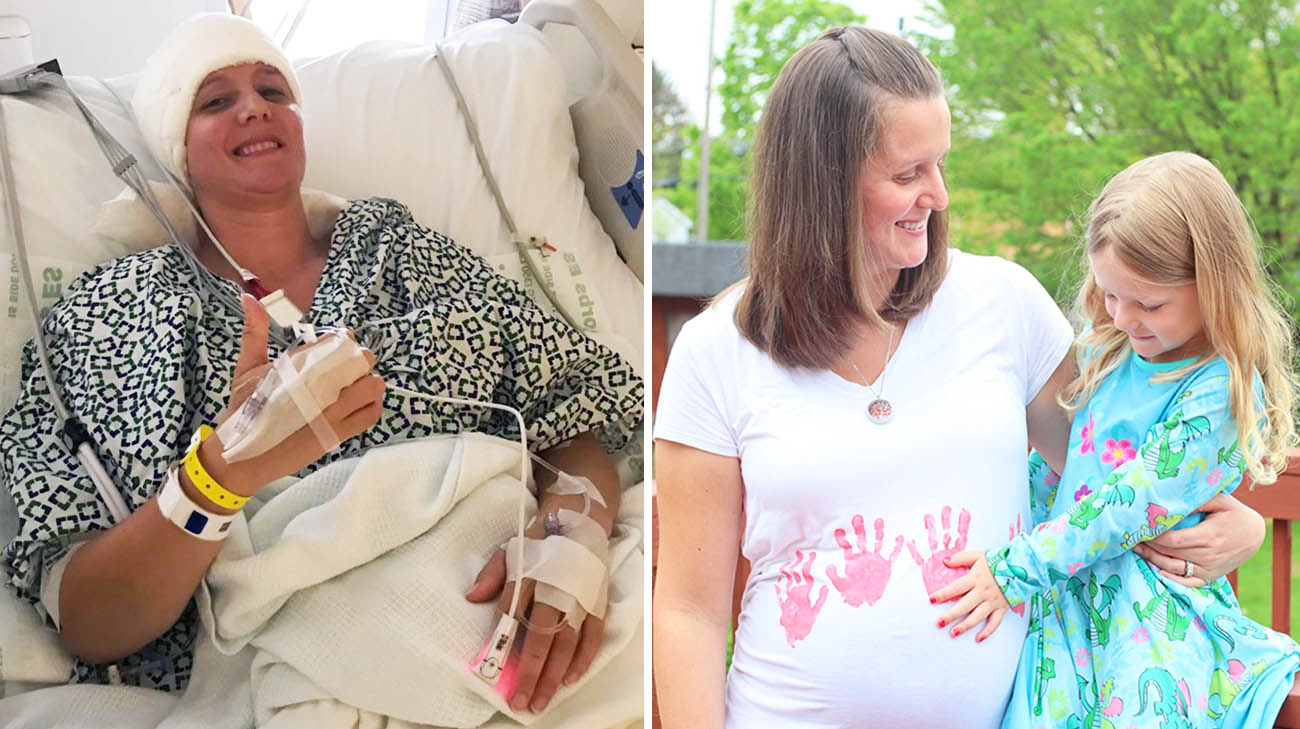 Sitting in the ER waiting room of a hospital, near their home north of Pittsburgh, PA, Lindsey and Ryan Errett knew it was time to reconsider Lindsey's epilepsy treatment options.
Twenty-six weeks pregnant with their first child, Lindsey had lost control of the car she was driving, and crashed into a few other cars. The airbags deployed, Lindsey walked away unscathed, and no other drivers were injured. However, it was a sure sign Lindsey's lifelong battle with epilepsy had taken a turn.
"Lindsey had no recollection of what had happened, so that was the straw that broke the camel's back," says Ryan. Adds Lindsey, who had tried numerous medications – all unsuccessful – in an effort to control her 30- to 60-second "spells" as she calls them: "It was definitely a wake-up call."
Told previously by neurosurgeons that she was not a candidate for brain surgery to treat her seizures, Lindsey anxiously sought other opinions once daughter Emma, now age 5, was born a few months later. Their search ultimately led them to meet with Imad Najm, MD, Director of the Charles Shor Epilepsy Center at the Cleveland Clinic Neurological Institute.
"When a patient fails with two or three (epilepsy) medications, the likelihood seizures will ever be controlled are less than 5%," explains Dr. Najm. "We thought with a thorough evaluation, that we might learn enough about her condition to help this young woman get control over her seizures."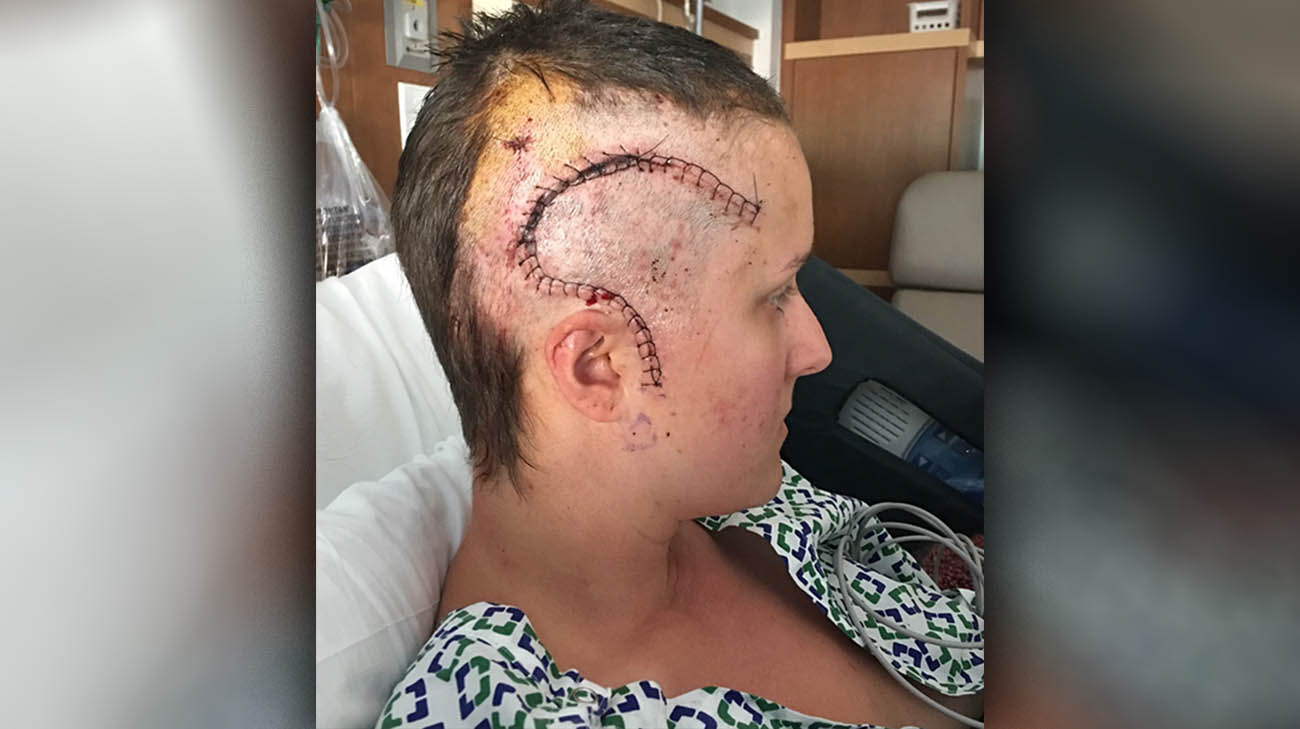 In June 2017, Lindsey underwent a six-hour brain surgery. She hasn't experienced a seizure since the procedure. (Courtesy: Lindsey Errett)
And that's exactly what happened. Following several weeks of testing, including using a mapping tool called stereoelectroencephalography (SEEG) -- a minimally invasive surgical procedure that can often pinpoint where in the brain epileptic seizures originate – Dr. Najm and his colleagues determined Lindsey's problem was a defect in an area within the temporal lobe of her brain. They recommended brain surgery to remove the area.
While nervous about having brain surgery, Lindsey and Ryan quickly agreed to the procedure. "I was definitely scared," Lindsey admits. "But I knew that to live a normal life, and be a better mom and wife, I was willing to take the risk. This was the journey I needed to take."
Lindsey was diagnosed with epilepsy at age 13. A variety of medications failed to prevent her mild seizures, which would typically occur once or twice a month. Ryan, who began dating Lindsey in high school, recalls she would not know or remember what she was doing during the brief episodes. Lindsey says "I would just kind of blank out. My body continued to go but my brain just stopped."
During Lindsey's college years, the topic of brain surgery arose from some neurologists, but as Ryan recalls, "we decided the risk of brain surgery wasn't worth it for something (relatively) minor that took place once or twice a month for 30 seconds."
That all changed when she became pregnant with Emma. Like 1/3 of women with epilepsy who get pregnant, Lindsey's seizures became more frequent and more serious. For the first time, she began having grand mal seizures, which are characterized by shaking and falling down.
Thus, after the accident and Emma's birth, the risk of not pursuing a permanent solution was too great for the Erretts. So, in June 2017, Lindsey underwent a six-hour procedure performed by Cleveland Clinic neurosurgeon William Bingaman, MD.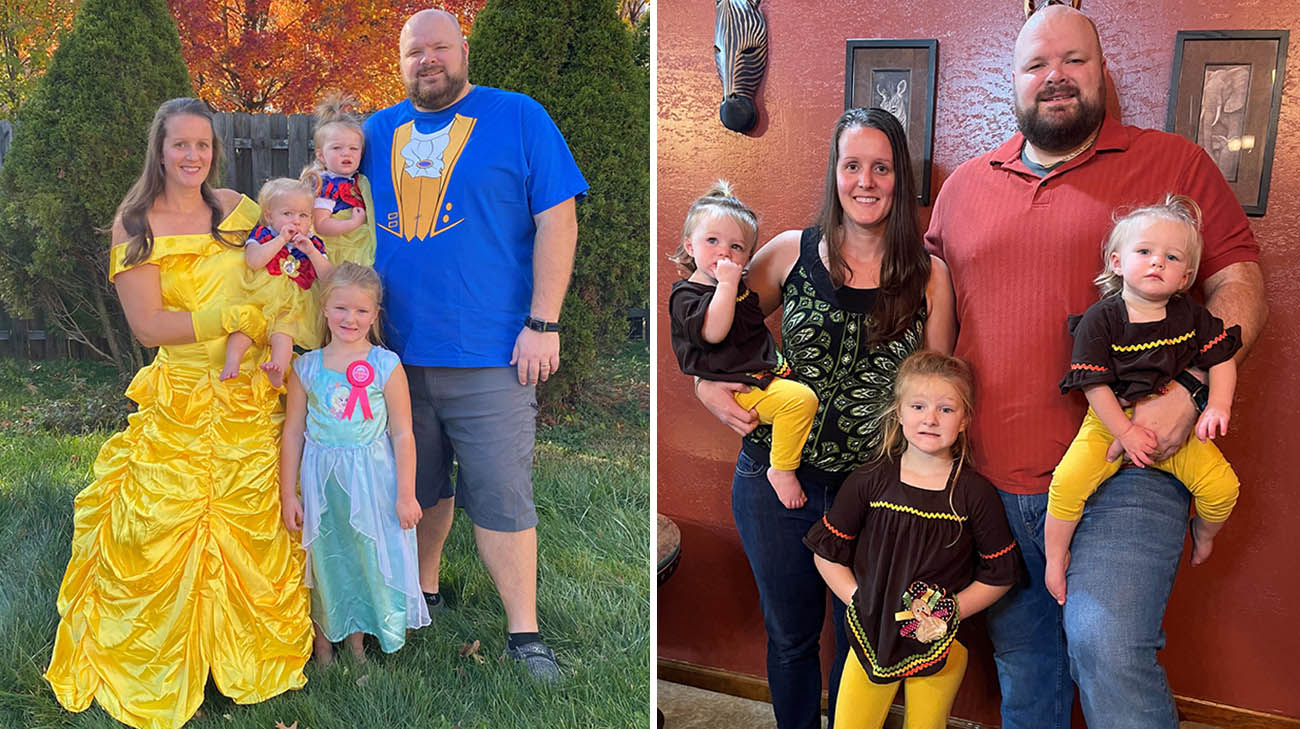 Lindsey is now focused on her family, including her and Ryan's three daughters. They're expecting their first boy in July 2021. (Courtesy: Lindsey Errett)
Lindsey recovered quickly, and in the ensuing four years has given birth to 1 ½-year-old twins Aubrey and Bella. She's currently pregnant with the couple's first son, due July 2021. Excitingly, she has experienced no seizures, citing any moments of temporary absentmindedness to the ordinary stresses of parenting three toddlers.
"Lindsey's life is nothing like it was previously, which is amazing," Ryan marvels.
As for Lindsey, she only wishes she could have had a normal life sooner. "I thought seizures were something I was going to have to live with forever."
"She's happy, so we're happy," says Dr. Najm, who has enjoyed periodic virtual visits with Lindsey, as she is typically joined on the video calls by her children. "It's so rewarding to help a person go from being disabled to living a normal, active life with her family."
Related Institutes: Neurological Institute
Patient Stories
Patient Stories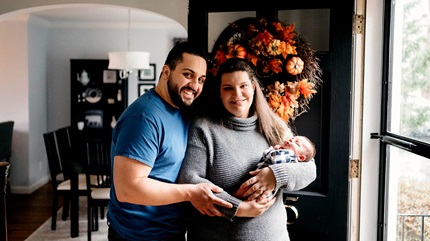 Jun 18, 2021
"When you're told there's a possibility that you don't have sperm, there's a possibility that you won't be able to have a child, you sort of feel shame. I think it's important for men to know you're not alone and that there are doctors like Dr. Parekh who can help. Never give up!"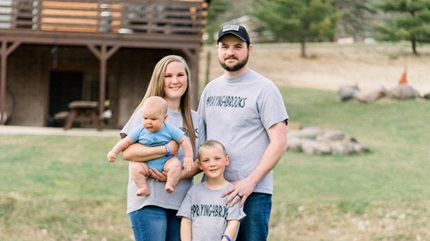 Jun 18, 2021
"I have such gratitude for all the people that have supported me, and to God for putting them in our life. It's incredible."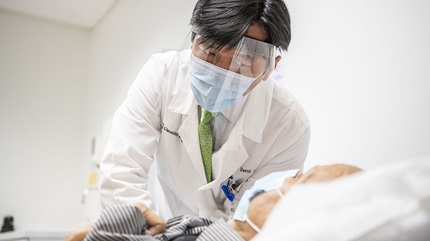 Jun 9, 2021
"I came across the globe for care at the best hospital in the world. I followed my life motto to never give up and so did Dr. Kwon."