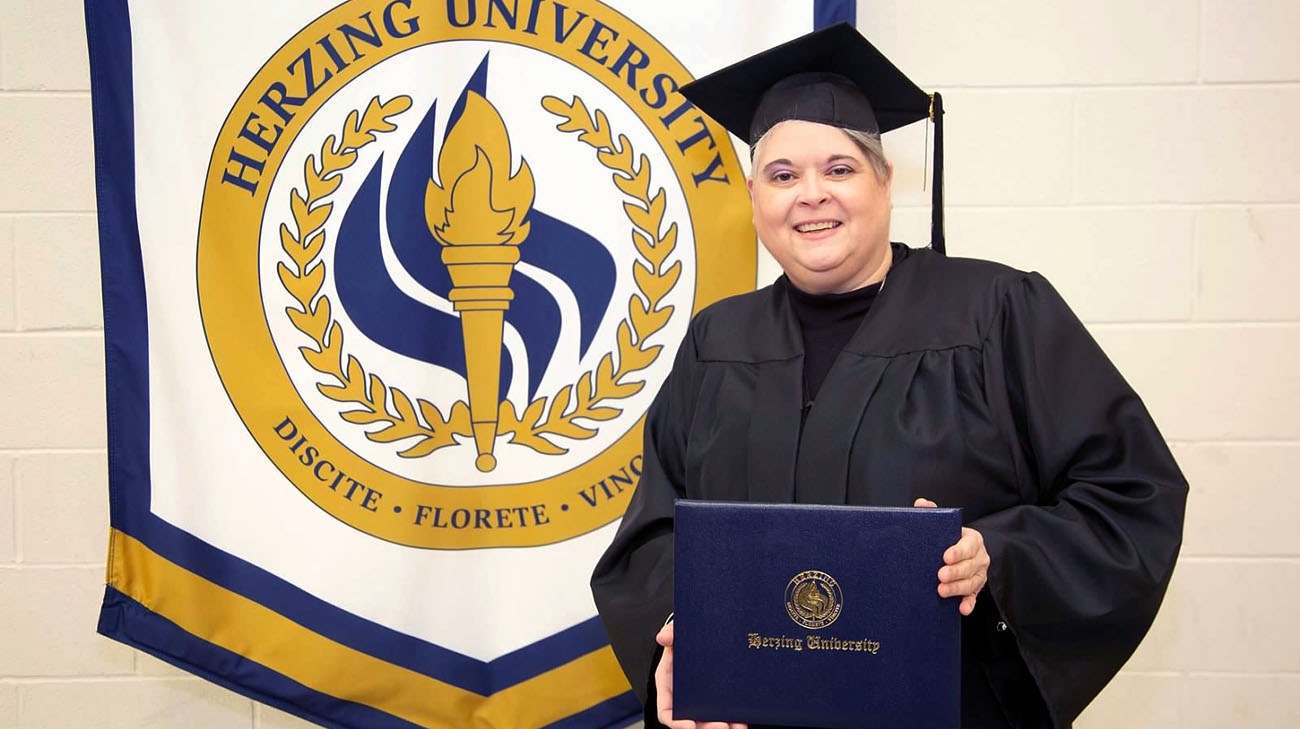 As Marilyn Schneider's temperature rose higher and higher, so did the frequency of her hallucinations. The 57-year-old widow, who works as an executive secretary at Cleveland Clinic Fairview Hospital, heard voices. She wrote notes to herself, leaving them throughout her Lakewood home.
Some reminding her to feed the dog, who died seven years earlier. Other notes mentioned getting her son ready for school, even though he's now a graduate student in Michigan and hasn't lived with her for years.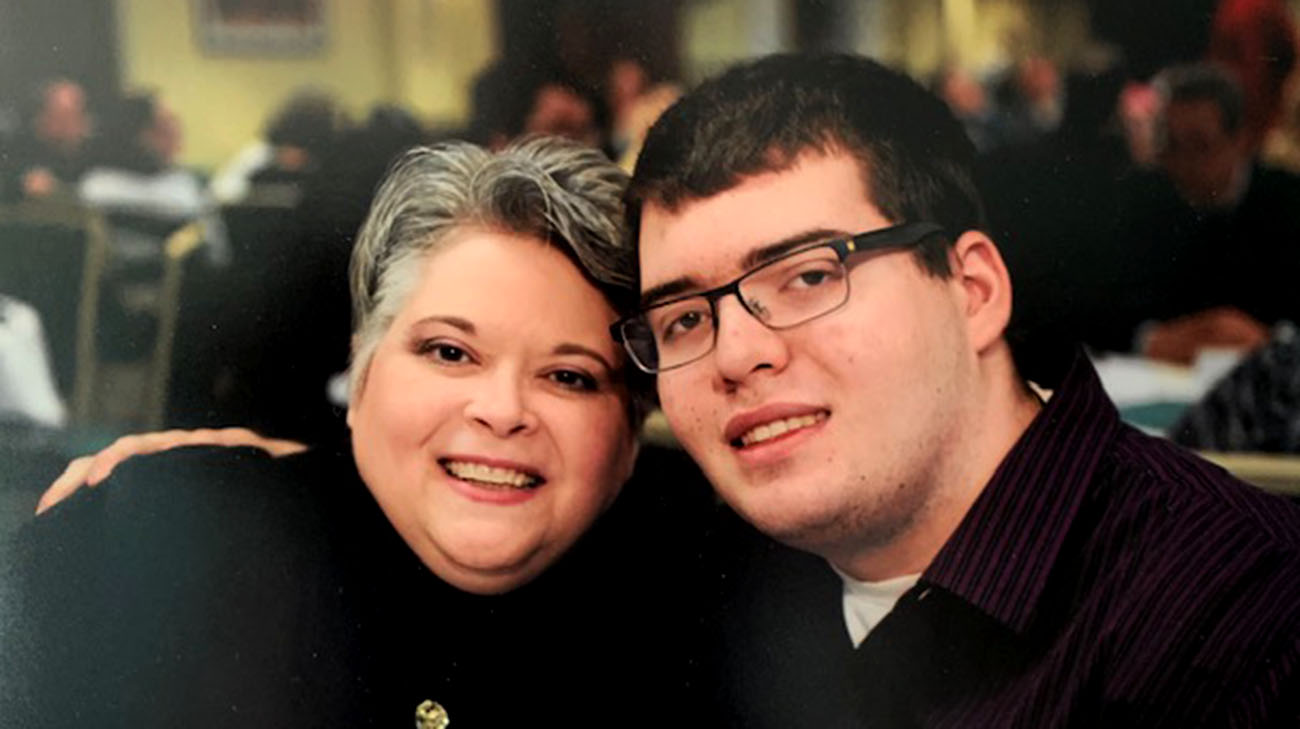 Marilyn with her son, Mitchell. (Courtesy: Marilyn Schneider)
"I thought with a couple days of self-isolating I'll be fine," recalls Marilyn, who tested positive for COVID-19 on March 29, 2020. "That was not the case."
In the days immediately following her diagnosis, Marilyn suffered episodes of delirium, a sudden state of mental confusion, as her temperature eventually rose to 104.5 degrees. The most shocking hallucination occurred when she rolled over in bed and saw a mirror image of herself, staring, arms outstretched and pleading, "Help, Marilyn! Why aren't you helping us?"
"That shocked me back to reality," adds Marilyn.
Despite her mental condition, she somehow recognized the danger she was in. Marilyn reached for the phone on her nightstand and dialed 911. Minutes later, she was standing in the street outside her house, in the middle of the night, waving her arms to get the ambulance driver's attention.
Very likely, that call saved her life.
Taken to the emergency department at Cleveland Clinic Fairview Hospital, Marilyn was quickly examined, admitted to the intensive care unit and spent 14 days in the hospital – seven of them on a ventilator.
"By the time I saw her, she was in the throes of respiratory failure," says Jose Contreras, MD, a pulmonologist and critical care physician who was involved in Marilyn's care. "And her delirium and hallucinations complicated the matter."
According to Pravin George, DO, a neurologist and neurocritical care specialist in the Cleveland Clinic Cerebrovascular Center, as many as 65 to 75% of patients with severe COVID-19 infections treated in ICUs are showing some signs of delirium. That figure is much higher than the 25% of hospitalized patients overall who experience it, according to a 2016 study by the American Nurses Association and the American Delirium Society.
"While this may be similar to delirium we often see in ICUs, which is related to the use of sedating medications, studies are revealing COVID-19 may be directly affecting brain tissue and causing even more delirium," adds Dr. George, who notes that patients with delirium sometimes experience post-traumatic stress disorder (PTSD)-like reactions and lingering memory problems.
The impact of COVID-19 is likely what caused Marilyn's hallucinations, as her delirium began, before she was hospitalized. However, it also occurred, at times, during her stay in the ICU, when she held "conversations" with her late husband and other relatives who are deceased.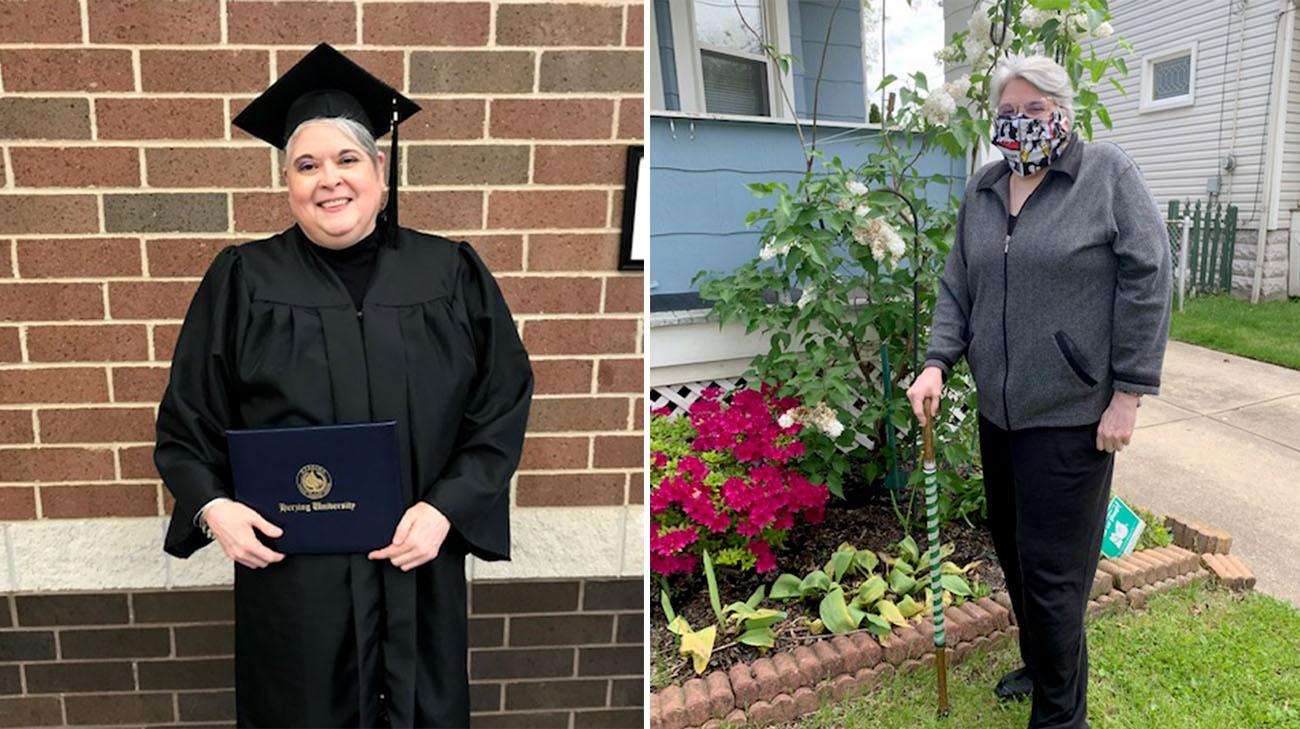 Marilyn graduated with her bachelor's degree just two months before getting sick with COVID-19. She's now using a cane as she recovers. (Courtesy: Marilyn Schneider)
Once Marilyn was intubated, and placed on a ventilator, Dr. Contreras and his colleagues faced numerous obstacles to her recovery. "We had to act very gingerly with her," he explains. "Any sudden changes in her ventilator (settings) and her oxygen levels or blood pressure would change dramatically. We would take one step ahead and three steps back."
Meanwhile, as doctors, nurses and specialists tried various medications and oxygen levels to find the right combination for Marilyn, she and her family remained confident her treatment would be successful. And, as she realized during brief moments of consciousness or in the days after she was removed from the ventilator, that treatment included words of encouragement and acts of kindness.
"It wasn't just medical care that I received. I received tenderness, too," Marilyn emphasizes. "They didn't treat me well because I was their co-worker. They treated me well because I was in a fight for my life. And I am eternally grateful to them."
For instance, her colleagues knew she was fond of hot air balloons, so photos of them were placed on the walls and windows of her room. Another time, while Marilyn was on the ventilator, a custodial worker came into the room and before leaving, paused and said, "I hope you get better." Marvels Marilyn, "She didn't even know I could hear her."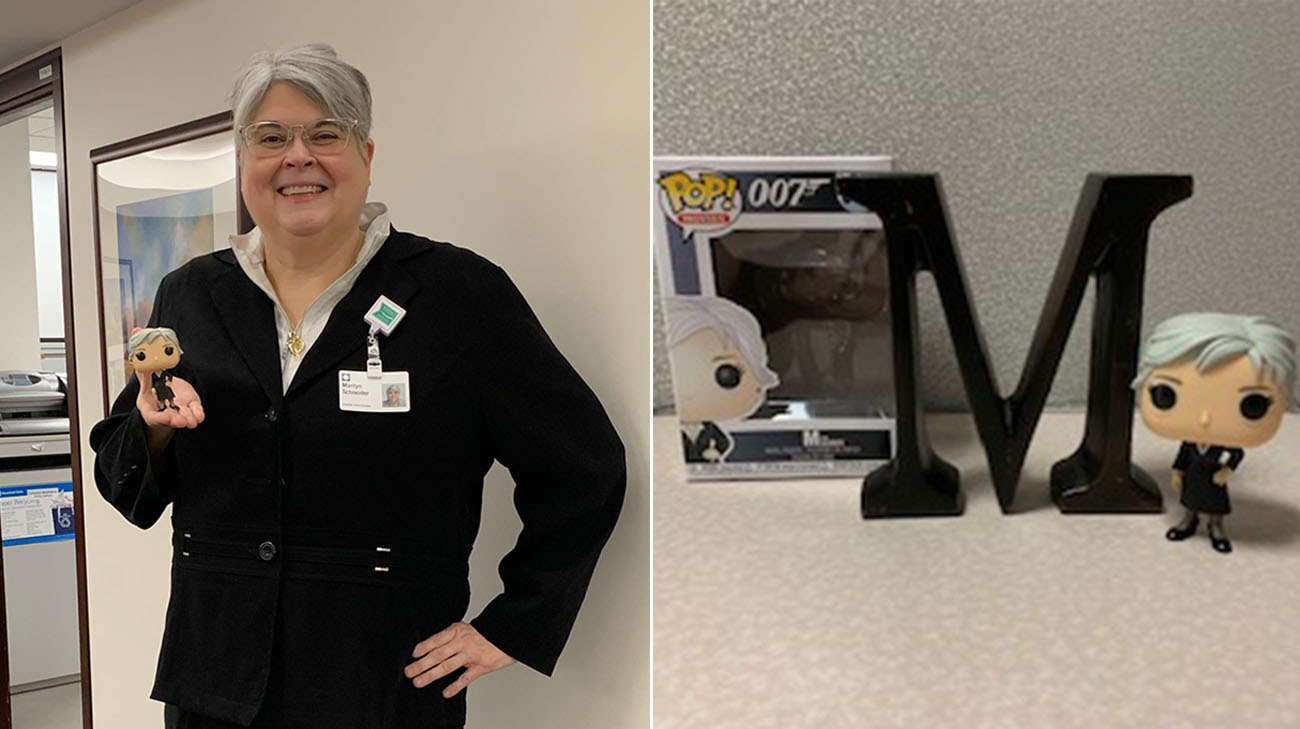 Marilyn's nickname at work is "M," just like the boss in the James Bond movies. (Courtesy: Marilyn Schneider)
After two weeks in the hospital, Marilyn was discharged. She is currently recuperating at home. Like many other Cleveland Clinic patients with COVID-19, she participated in Care Companion, a 14-day at-home monitoring system. Each day, she would enter her symptoms, temperature and oxygen levels into a smartphone app. A caregiver would check in on her to ensure her recovery was on track. Care Companion even arranged for her to meet with a counselor as she struggled in the wake of her hallucinations.
A few years ago, Marilyn overcame a bout with breast cancer. As difficult as that experience was for her, it paled in comparison to COVID-19. "With cancer, I was prepared; I knew what to expect," she explains. "But COVID was like a home invasion."
"You can fight it, or you can curl up and die. And I've never been fond of the latter."
Related Institutes: Respiratory Institute, Neurological Institute, Community Care
Patient Stories
Patient Stories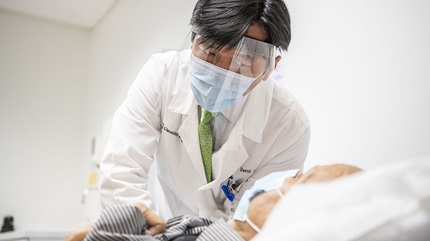 Jun 9, 2021
"I came across the globe for care at the best hospital in the world. I followed my life motto to never give up and so did Dr. Kwon."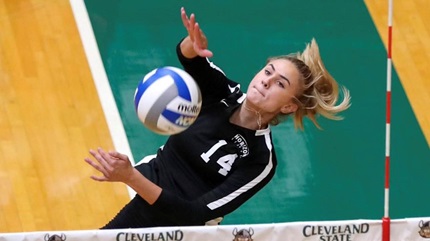 Jun 8, 2021
"I know some people worry about getting sick from the vaccine. But I would much rather be sick for a day or two than have COVID. It's been almost a year, and I still haven't returned to a normal life."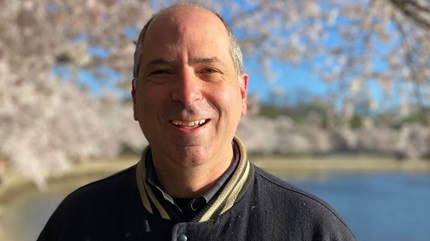 Jun 4, 2021
"I'm grateful to God for finding out I had cancer in time to be able to fight it."