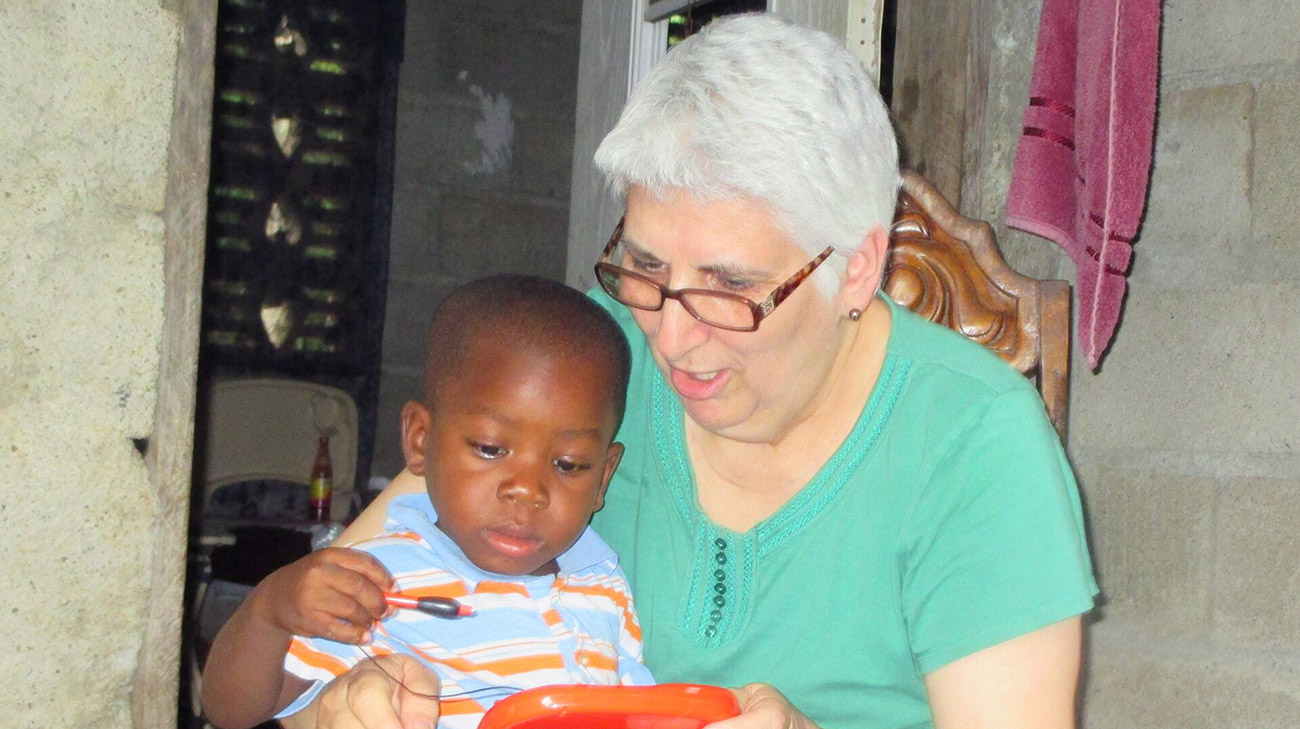 Haiti had become home to husband-wife missionaries Bud and Jane Dennington, who eagerly embraced the Creole culture and the people they worked to help in their adopted land.
However, when Jane noticed a lump growing on her breast, she knew a return to her native United States was necessary to ensure she would get the treatment needed to survive. She also knew she wanted to continue her life of service to orphans and others in need in the coastal city of Cap-Haïtien.
"They had a place to get X-rays, so I went there to see the local doctor," recalled Jane, now 65, and cancer-free for almost five years. "But their equipment was really bad and malfunctioning the day I was there. They told me everything was fine, but I knew the lump was growing fast."
Jane called one of her five adult daughters who were back in her hometown of Erie, Pennsylvania, and asked her to make an appointment with an oncologist. Scrambling to find a flight home, Jane secured a seat on a plane from Missionary Flights International, a nonprofit organization that shepherds volunteers and cargo where it is needed in Haiti and other Caribbean countries.
However, no doctors in Erie were available for weeks. Fortunately, her daughter was aware Cleveland Clinic could arrange next-day appointments. One day after arriving home, Jane had an appointment in Cleveland – just a 90-minute drive from Erie – with Jame Abraham, MD, director of the Breast Oncology Program at Cleveland Clinic's Taussig Cancer Center and co-director of the Cleveland Clinic Comprehensive Breast Cancer Program.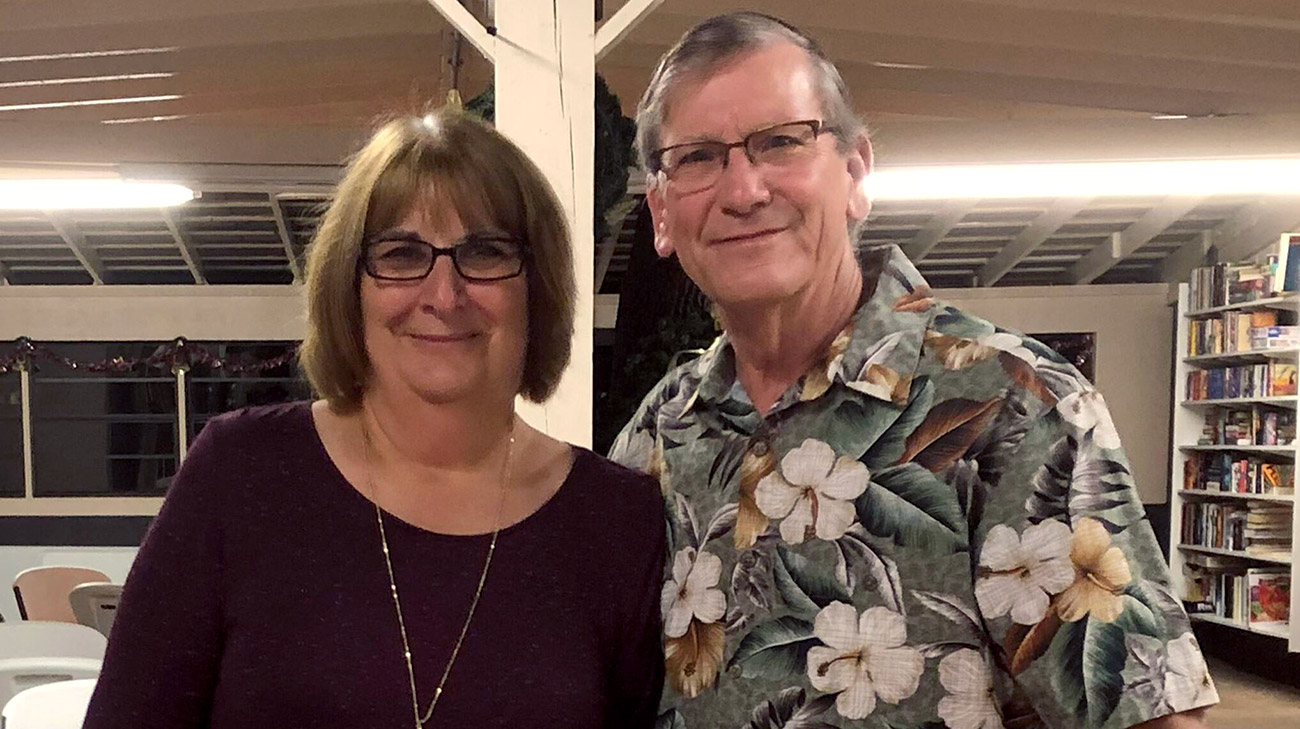 Jane and her husband, Bud, after a dinner back home, in Fort Pierce, Florida. (Courtesy: Jane Dennington)
Jane's instincts were correct. She was diagnosed with HER2-positive breast cancer, an aggressive form of the disease. Immediately, Dr. Abraham initiated a common treatment protocol – chemotherapy to reduce the tumor's size; the administration of Herceptin, one of several new drug treatments that specifically target the disease; and then surgery.
"Jane didn't have a completely positive response (to the initial therapy), so she met the criteria for a new form of treatment," explained Dr. Abraham, one of the investigators in the nationwide KATHERINE clinical trial. "And she was kind enough to enroll in it. It speaks to who Jane is as a person, because she did it so that others could benefit from the science."
As reported in the KATHERINE findings released in late 2018 at the San Antonio Breast Cancer Symposium in Texas, and simultaneously in the New England Journal of Medicine, randomly-chosen patients (including Jane) who were administered a new form of drug therapy, Kadcyla, experienced a 50 percent reduced risk of recurrence of HER2-positive breast cancer as opposed to those who were randomly-chosen to receive Herceptin.
Dr. Abraham explained that while both drugs are effective in treating the disease, the study confirmed Kadcyla as the therapy of choice for HER2-positive patients. "The results showed a substantial improvement in survival for all patients – older or younger, with a small tumor or a bigger tumor. And Jane is doing really well."
While Jane and Bud have since moved back to the U.S. from Haiti, their devotion to missionary work goes on unabated.
During the winter months, they live in Fort Pierce, Florida, the home base for Missionary Flights International. Bud, a retired ironworker, serves as a volunteer mechanic and sometimes-flight attendant on missionary flights. Jane helps organize supplies that accompany the mission flights, and also serves as activities director for the mobile home campground where they live.
Come spring, they head back to Erie, where Jane does volunteer work with Erie City Mission, a nonprofit that supports the physical, emotional and spiritual needs of struggling citizens. Bud serves as a handyman and maintenance worker for their church. Meanwhile, they're using their limited funds to help build a house in Haiti for a young man who worked with them while they lived in Cap-Haïtien.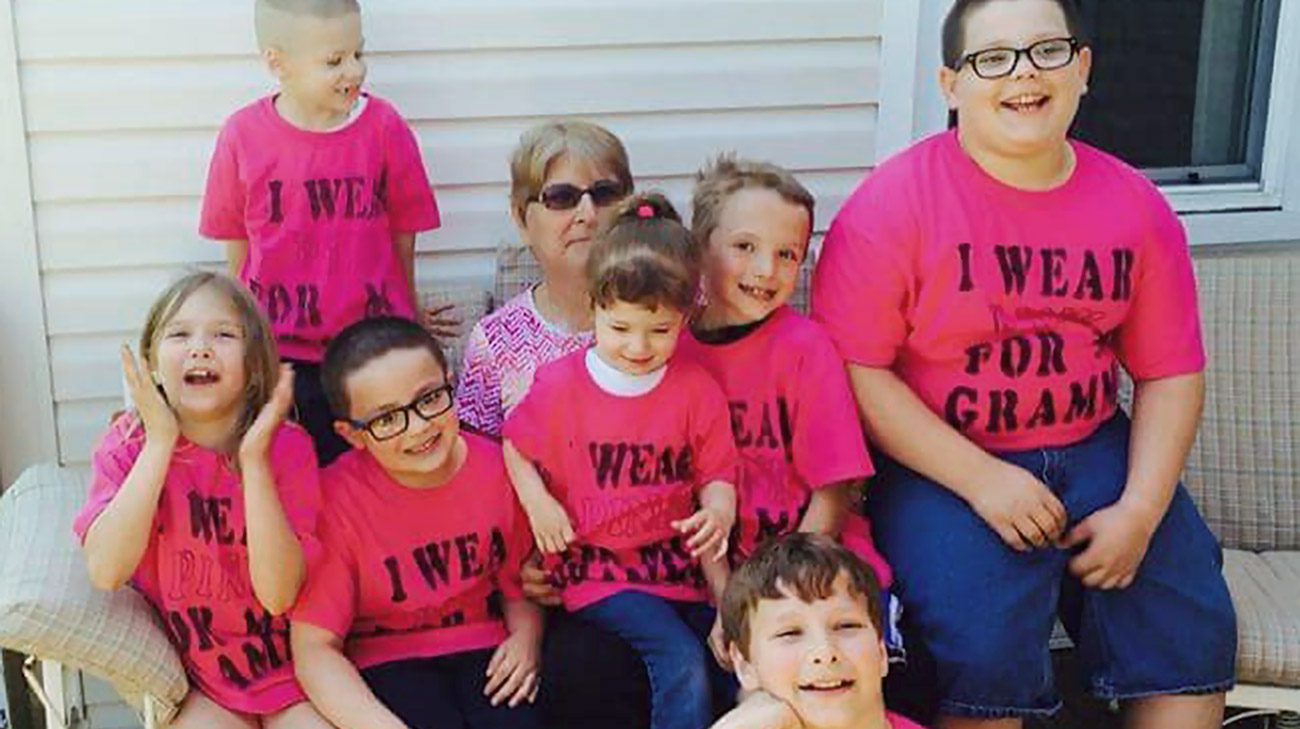 Jane with nine of her 19 grandkids who all made shirts to support her during breast cancer treatment. (Courtesy: Jane Dennington)
"We love people. We feel like our purpose is to make life better for people," said Jane, who also serves as a volunteer mentor, in the 4th Angel Mentoring Program, for other breast cancer patients. "I'm blessed that my treatment worked and we can still do God's work."
Dr. Abraham is not only delighted by the positive effects of Kadcyla, but grateful that Jane and other patients were so willing to participate in the breakthrough KATHERINE trial. "As a clinical trial doctor doing this for a long time, I know it's patients like Jane who are making it possible for a better treatment tomorrow."
Related Institutes: Cleveland Clinic Cancer Center
Patient Stories
Patient Stories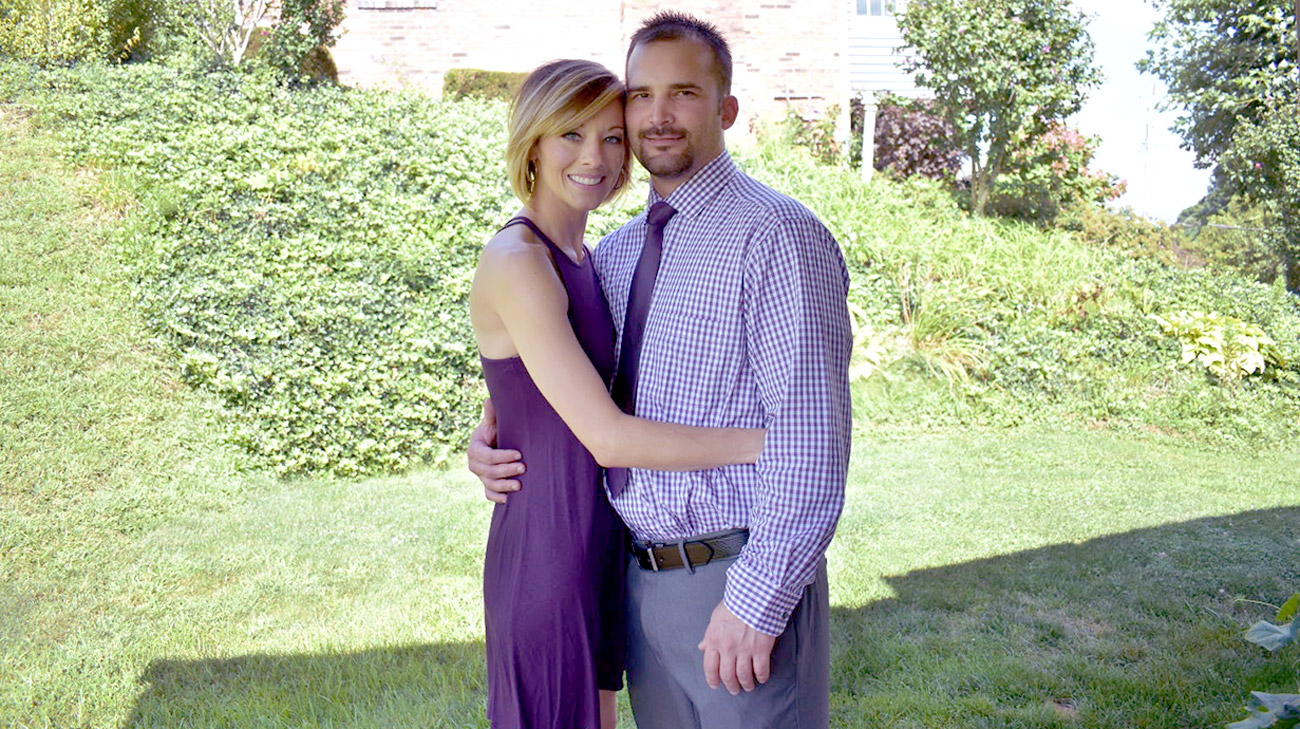 Jul 2, 2020
"The relationship I have with Dr. Regueiro is amazing. I trust him with all I have. My Cleveland Clinic caregivers were all wonderful and so genuine."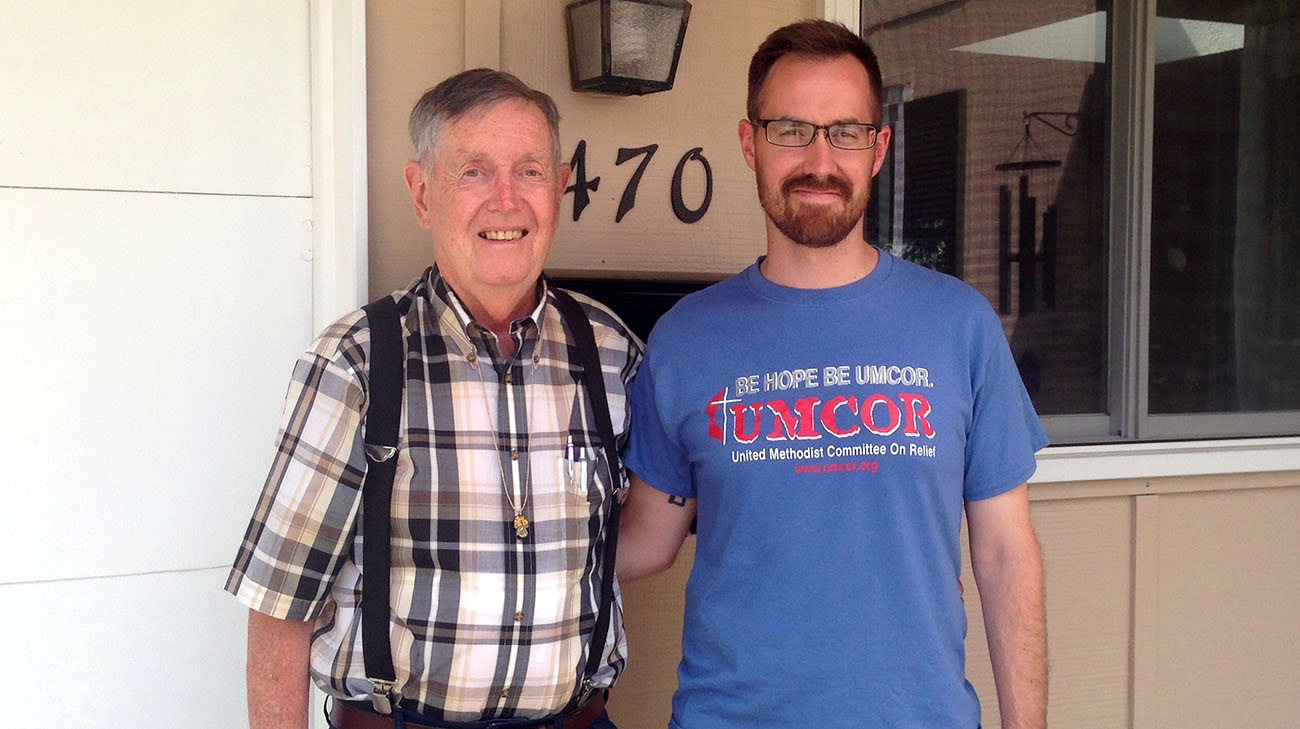 Jun 20, 2020
"I would really encourage anyone to explore doing it, whether it's for a family member or someone else."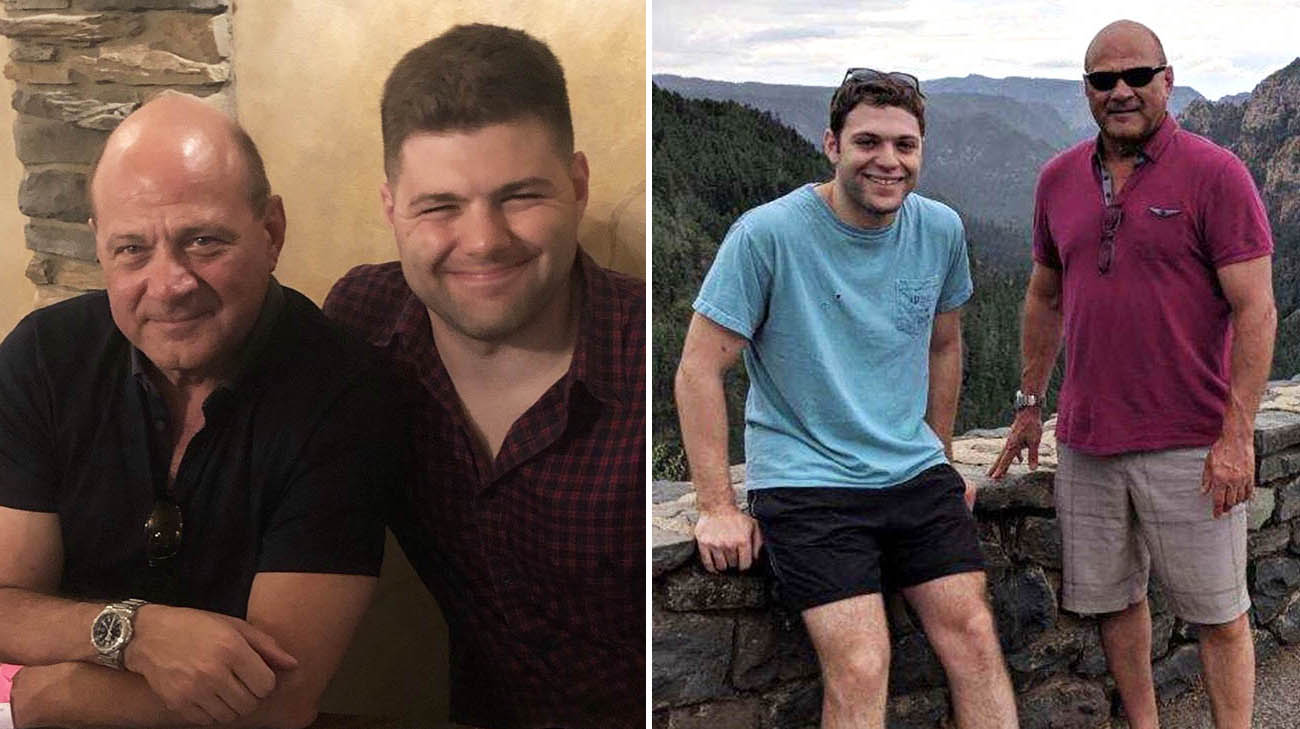 Jun 19, 2020
"We don't know how much time we have, so that time should be spent with family and friends and enjoying what we have."