Ravi Stewart, 19, makes studying look easy, but that wasn't always the case.
"I had no short term memory; I could study for days and the day of the test I didn't know anything," said Ravi.
Diagnosed with epilepsy when he was five, Ravi was able to control his seizures with a cocktail of medicines – until he turned 17.
"Whether it was the hormones that hit, or teenage angst, or stress – whatever it was – he suddenly started having multiple seizures a day again," said Ravi's mother, Sangeeta Stewart.
Some days Ravi would have as many as 80 seizures – he couldn't leave the house, was constantly tired, and struggled with school.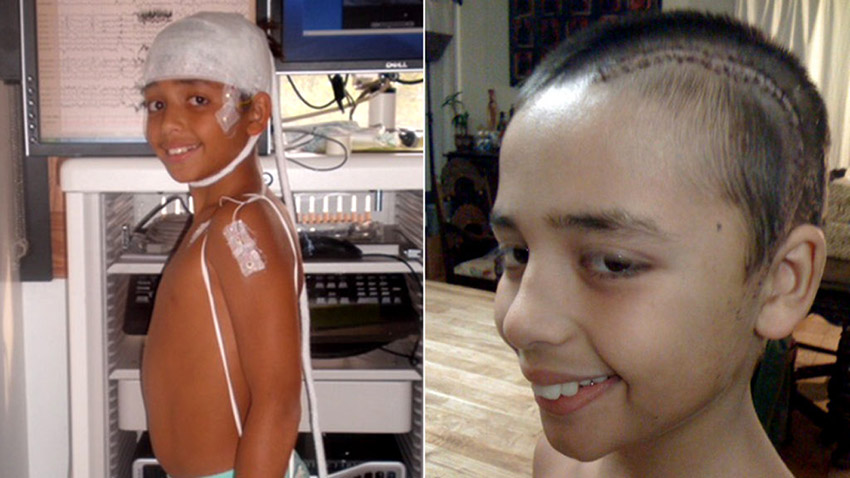 Ravi underwent epilepsy surgery previously at Cleveland Clinic when he was only 12 years old.
Frustrated by epilepsy-induced academic challenges, Ravi focused on physical pursuits like cross country and skateboarding. Desperate for answers, he and his parents sought the assistance of the Cleveland Clinic Epilepsy Center, one of the largest, most comprehensive programs in the world for the evaluation and treatment of this neurological disorder.
"For a long time, I didn't think I was going to graduate high school or go to college. My attitude has changed. I'm definitely a lot happier."
That's when he enrolled in a research study at Cleveland Clinic to test a high powered brain scan called the 7-Tesla MRI.
"This testing allowed us to explore and reveal the area of the brain that was causing the epilepsy – a small spot in the brain that had not formed properly during early brain development," said Elaine Wyllie, M.D., a physician in Cleveland Clinic Children's Pediatric Epilepsy Center.
After years of trying to pin-point the location of Ravi's seizures, doctors now had the information they needed to operate.
"We knew that his seizures were arising from the frontal lobe, on the left side of the brain," said Dr. Wyllie. "We also knew that language function was located nearby so developing a surgical strategy was quite challenging."
Just a few weeks later, Cleveland Clinic surgeons used the information from the cutting-edge neuroimaging techniques to plan and perform surgery to remove the lesion. Although the lesion was dangerously close to the eloquent cortex region critical for speech production, the delicate brain surgery – performed while Ravi was awake – was successful.
After the portion of Ravi's brain that was causing epilepsy was removed, his seizures have virtually disappeared.
"He's a whole new person," says Sangeeta. "For years, I watched my child struggle on so many different levels. And now, to have this man emerge who's so optimistic and ready to conquer the world. It's amazing."
Ravi is currently studying to be a pediatric nurse. His dream is to work with kids who have special needs and draw on his childhood experiences to aid parents and children as they cope with their medical conditions.
"For a long time, I didn't think I was going to graduate high school or go to college," states Ravi, who remains an avid skateboarder. "My attitude has changed. I'm definitely a lot happier."
Related Institutes: Neurological Institute, Cleveland Clinic Children's
Patient Stories
Patient Stories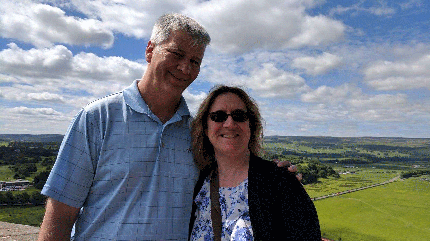 Nov 30, 2023
"I was under enormous stress and having difficulty sleeping, so I reached out to Dr. Saper to see if he had any suggestions as to how I could better cope."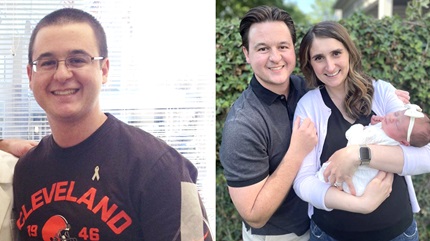 Nov 30, 2023
"At the time of my diagnosis, I was thinking, 'I'm 24. I'm a lifelong nonsmoker. I'm not supposed to get cancer.'"