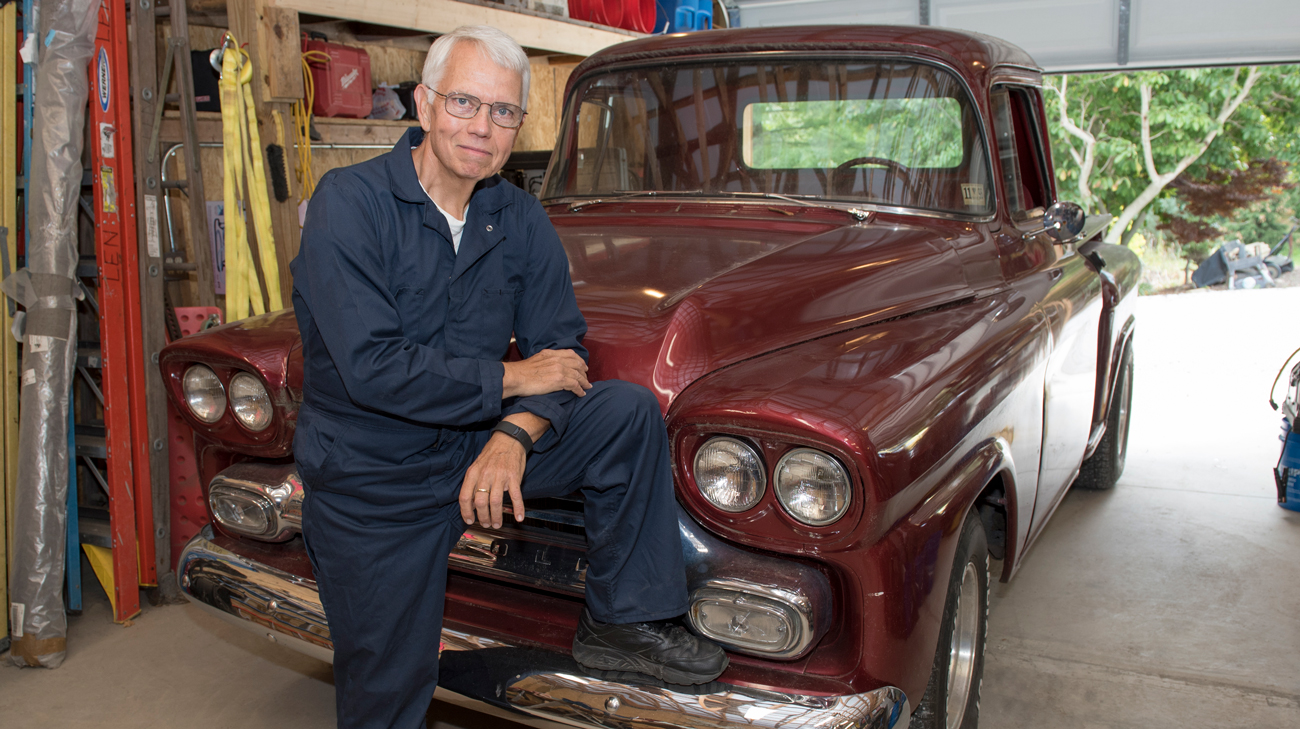 Have you tried many of the popular diet programs and had good results, only to end up putting weight back on? If so, you're not alone. Just ask Leonard Forinash of Ashtabula.
"I'd been on all of those diets, lost weight, then gained back what I lost and more," he says. "At my heaviest, I weighed 279 pounds. Over eight months, I lost 69 pounds and was happy with how I felt and looked. But in a little over a year, I'd gained much of the weight back."
Len's wife, Char, a yoga instructor, was participating in a yoga certification class at Cleveland Clinic Wellness Institute. While there, she learned about TRIM-LIFE® — a six-week integrative weight management program offered as shared medical appointments. She shared the information with Len and suggested he consider them.
"TRIM-LIFE is a different type of weight management program that helps patients explore their thoughts and patterns that have prevented them from reaching their goals in the past," says Irina Todorov, MD, an integrative medicine specialist and co-medical director of the Center for Integrative and Lifestyle Management, located in the Wellness Institute on Cleveland Clinic's Lyndhurst campus.
"Participants learn powerful and proven tools to support healthy change. Some of the tools used are: keeping a food diary, assessing level of hunger before and after eating, and learning to eat slowly and mindfully."
For years, Len wondered why the "switch" in his brain could get turned on to healthy eating and weight loss, then switch back to old habits and weight gain. He'd begun reading books and listening to podcasts, trying to understand why he made poor decisions about what to eat when he knew full well the consequences of not eating properly.
"I didn't realize it at the time, but I was starting down the right path. The things I read were helping me understand that positive thoughts attract positive results. I understood I needed to open my mind to new ideas to solve my weight problem, that using the same old thinking was not the answer. This was the mindset I brought with me to my first TRIM-LIFE shared appointment," says Len.
At his first appointment, participants were asked to share a little background. When Len talked about his lifelong battle with weight loss, the group leader suggested he rephrase his statement in a positive way — a lifelong learning experience about weight release. Driving home, Len realized he'd always been focused on his weight being either up or down, never on it staying the same. According to Len, this was his first aha! moment, when his story began to focus on releasing weight for the last time, and maintaining a healthy weight for the rest of his life.
"I think my success can be credited to using every tool the TRIM-LIFE program provided. Everything feels really different this time – I'm focused on achieving overall good health, and a healthy weight is just one aspect of that."
Each week, Len attended the three-hour TRIM-LIFE shared medical appointments, which were led by an integrative medicine or primary care physician. He learned about a variety of topics — organic versus non-organic, how to read food labels, anti-inflammatory diets, food sensitivities, dietary fiber, blood sugar, environmental influences on foods and more.
He also engaged in the group discussions about successes and challenges, difficulties and how they were overcome. The short one-on-one physical exams with the physician allowed him to monitor his progress and ensure his blood sugar and cholesterol levels were on track.
Following the education sessions, Len participated with the group in yoga conducted by a certified yoga specialist. "Even though my wife is a yoga instructor, I never thought I'd be someone who did yoga. At TRIM-LIFE, we started doing yoga seated, or standing beside or behind a chair for balance," says Len. "After a month of doing this, it felt too easy, and I starting using a floor mat and seeing fabulous improvement in my flexibility. I've continued doing weekly yoga sessions with my wife."
Each SMA ends with a hypnotherapy session conducted by a holistic psychotherapist. "Mindfulness and relaxation techniques allowed Len to change his inner programming that made sustained weight loss a challenge," says Dr. Todorov. "And hypnosis helped him manage his weight by eliminating the desire for unhealthy foods or binge-eating behavior through the creation of a more balanced healthy perspective of self."
Len knew little about hypnosis or meditation prior to participating in TRIM-LIFE, but both have had positive impact on him, allowing him to reprogram his subconscious memory, and helping him find that elusive "switch" in his brain that would keep him turned on to healthy eating and weight loss.
The program materials — including reading materials and handouts, six meditation CDs, food and activity journals — helped Len stay on track at home. And he continues to use them to keep on track.
"I think my success can be credited to using every tool the TRIM-LIFE program provided. Everything feels really different this time – I'm focused on achieving overall good health, and a healthy weight is just one aspect of that," says Len, who now weighs 186 pounds.
Related Institutes: Wellness & Preventive Medicine
Patient Stories
Patient Stories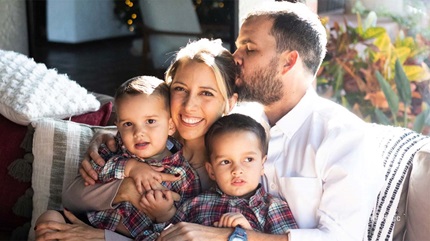 Mar 16, 2023
"Dr. Pieretti took the time to explain how the robotic surgery would work and how quick my recovery would be with this technology. That made me happy because I wanted to get back to my regular life fast."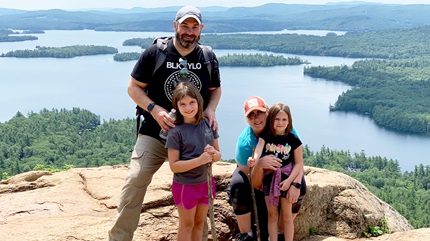 Mar 14, 2023
"If you notice any change with your body, get it checked out regardless of how insignificant you think it might be. If something hadn't made me go to a doctor, I might not be here today."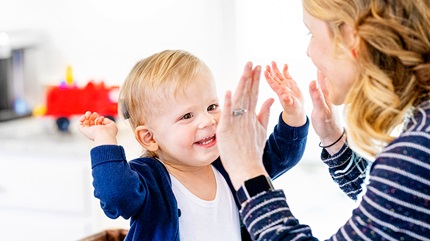 Mar 3, 2023
"From being born essentially deaf, to now singing lullabies. It blows my mind. Corbin is not just meeting developmental milestones, he's surpassing them."