See a Provider Live Using Your Smartphone, Tablet or Computer
When you need to find care, let us bring a healthcare provider to you. From your mobile device or computer, it's never been easier for you and your family to instantly access world-class care at home or work. For nonemergency concerns, patients ages 2 and older can get a diagnosis or prescription online from a healthcare provider in about a 10-minute virtual visit. Our Express Care Online service allows you to choose between an on demand visit right away or to schedule a virtual follow-up visit for a later date. If you encounter any technical difficulties during your Express Care Online virtual visit please call 1.866.569.7530 (US toll free), any time 24/7. The cost of an on-demand virtual visit without insurance is $55.
Get Started
Frequently Asked Questions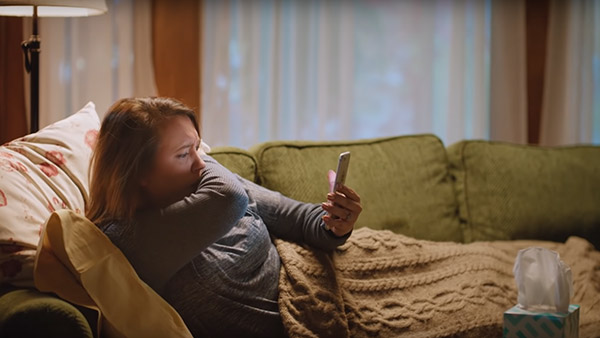 Is my virtual visit covered by insurance?
Most insurance companies are paying for virtual visits for COVID-19 positive diagnoses. Cleveland Clinic will waive financial responsibility you may have. For services for non-COVID-19 positive diagnoses, some insurance companies are paying for virtual visits. Cleveland Clinic will only bill you for your financial responsibility after we have billed your insurance. Insurance companies are beginning to change their coverage of virtual visits for non-COVID-19-related symptoms, so it is best to confirm your benefits with your insurance company prior to care. Virtual visits are still an option for you, even if your insurance company does not cover it.
Below are options you can use for these scheduled virtual visits. The particular options may vary depending on your healthcare provider.
Concerns about the coronavirus (COVID-19)?
COVID-19 outbreak is a concern for many. Cleveland Clinic Express Care® Online is here for you and your family.
How we screen for the COVID-19 and other viral infections: Express Care Online healthcare providers look for symptoms such as fever, cough, and shortness of breath. Our 24/7 online care team can evaluate your illness, identify if you are at risk, help manage your symptoms any recommend next steps.
How we provide treatment:
If your online provider determines that you have a viral infection such as the flu, care at home will often be recommended. If any complications arise, like signs of possible pneumonia, then your online healthcare provider will refer you to in-person care.
If the provider suspects you may be infected with COVID-19, they will follow CDC guideline to determine if testing is needed. They may also provide instructions to isolate yourself from others.
How we can help you: A virtual visit is a great option if you're worried about infections because it allows you to seek medical attention from your home and limit the spread of disease. Cleveland Clinic recommends that patients call their doctor's office or emergency room before going to any facility to make sure they are getting the right care.
How to protect yourself and those around you: Wash your hands often, for at least 15-20 seconds, cover your cough, and disinfect common surfaces such as doorknobs, tables, and bathrooms.
Read more about COVID-19
Need help getting started?
Need help getting started?
Download our step-by-step guides to help you finish setting up your account for your upcoming scheduled virtual visit.
Commonly Treated Conditions
Cleveland Clinic Express Care® Online is the right choice for treating many typical issues including:
Specialty Care
Cleveland Clinic has specialists available for virtual visits on demand to treat a variety of issues related to these areas:
What are the Benefits of Virtual Visits?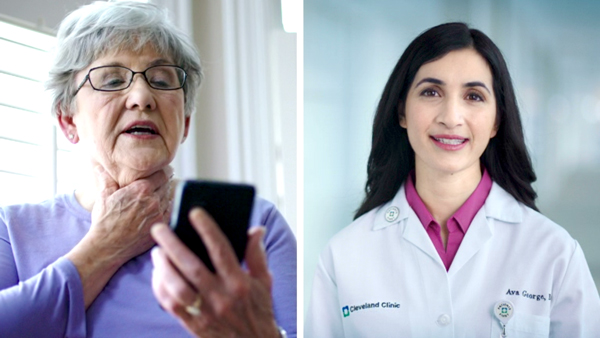 What are the Benefits of Virtual Visits?
Fast and convenient: See a doctor by live video and get a diagnosis from your home or work instead of driving to a medical office. When appropriate, you also can get a prescription to the pharmacy of your choice.
Affordable: Virtual visits may be a covered benefit, depending on your insurance company and plan. Without insurance, the cost of a virtual visit starts at $55.
Secure: Your personal health information is safe and sound during your virtual visit.