Our Mission
Our Mission
The mission of Medina Hospital Foundation is to engage our communities in charitable giving and to give responsibly for Medina Hospital to provide high quality healthcare and health education to the community we serve.
The Medina Hospital Foundation provides members of the community with opportunities to enhance the programs and services of Medina Hospital. That support may be tax-deductible contributions of cash, financial securities, in-kind assets/services or volunteer hours assisting with planning and organizing fundraising events.
Patients, families and community members served by Medina Hospital or through its many outreach programs are the direct beneficiaries of contributions made by caring individuals, organizations and businesses.
The contributions received by the Foundation are managed and disbursed by the Foundation's Board who ensure the monies are used for local healthcare purposes, ensuring high quality and compassionate healthcare close to home.
Become Involved
There are several ways someone can engage with the hospital through the foundation.
Volunteer

Serve on event committee
Serve on the foundation board of directors

Make a Gift
Be an ambassador
We offer many different ways in which you can make a lasting contribution. Our staff will be happy to provide you with more information and/or to meet with you to discuss your wishes.
Please fill out this to request more information about giving to Medina Hospital.
Ways to Give
Ways to Give
There are many ways you can help. Please consider one of the following gift methods.
Annual Giving
Annual Giving provides an opportunity to make an ongoing annual commitment to Medina Hospital to enhance world-class care close to home. Every year, new and repeat donors make gifts of all sizes to the Foundation that help the hospital deliver high quality, compassionate care to thousands of patients.
Partners for Life Society
This annual giving club is comprised of individuals and corporations who make a gift of $1,000 or more to the Foundation over and above other gifts or sponsorships they may have made. Partners for Life are the pillars upon which the Foundation can support Medina Hospital.
Matching Gifts
Increase the value of your charitable gifts through corporate matching gift programs. Many employers offer opportunities to match gifts of their employees and retirees, including spouses. Please contact your human resources department to determine if your employer has a matching gift program and to obtain information regarding specific requirements.
Tribute Gifts
Make a gift in memory or honor of loved ones or friends. Honorary gifts may also recognize the special care a patient has received. Contributions may celebrate any occasion - a birthday, anniversary, graduation, or holiday. When an honor or memorial gift is received, a special letter is sent to the person identified by you and the amount of the contribution is not revealed.
Sponsorships
Medina Hospital Foundation facilitates engagement between the community and Medina Hospital through events and activities that raise critical funds. Your individual support or business sponsorship of our events engage the community in supporting the services and programs offered at Medina Hospital.
Bequests
Gifts from your estate allow you to leave a legacy gift to Medina Hospital while retaining full control of assets during your lifetime. You may leave a specific dollar amount or a percentage of your estate to Medina Hospital Foundation. We will work with you and your attorney to ensure that your plan fully reflects your wishes.
Bequest wording can be as simple as:
"I give and bequeath to The Medina Hospital Foundation, Medina, OH, (the sum of $___ or ___%) to support its exempt purposes (or insert name of program or project)."
Endowed Named Funds
Your gift to Medina Hospital Foundation can be permanently recognized when you establish an endowed named fund with a minimum gift of $100,000. An endowed named fund is a thoughtful and far-reaching way of fulfilling personal philanthropic wishes while helping ensure a sound future for Medina Hospital. Endowment funds offer lasting financial resources because of the income generated through careful investment management. A strong endowment enables the hospital to move forward with plans and projects, knowing that permanent resources are available to support new developments and programs.
Planned Gifts
A planned gift commitment provides the opportunity to make significant gifts while maintaining financial responsibilities. It affords you the opportunity to formalize estate planning, retain income with tax benefits, increase income for yourself and/or your beneficiaries and realize estate and capital gains tax savings.
Medina Hospital Foundation works with planned giving experts to maximize benefits while allowing you to support the Medina Hospital programs and services that are important to you. Learn more about planned gift opportunities.
Other Gift Options
There are many other charitable gift options you can consider. Consult with your financial advisors on the best way to prepare an estate plan or gift strategy that fits your unique needs.
Let Us Know
Please tell us when you have included a bequest in your will or made a planned gift in support of Medina Hospital so we can add your name to our Founders for the Future society of forward-thinking donors.
Foundation History
Foundation History
Medina Community Hospital opened on October 22, 1944. The hospital was originally the four-bedroom home of the Theodore Weidner family. In 1936, the Weidner's youngest son was stricken with a serious illness requiring round-the-clock medical attention. Mr. Weidner then vowed that if his son recovered, he would sell the house for conversion into a hospital. A group of public-spirited Medina citizens helped that pledge become a reality by starting a fundraising campaign to buy and convert the home. Since 1944, Medina Hospital has endured thanks to the personal investment of many in Medina County and others who have been touched by the hospital's care. The non-profit hospital began as Medina Community Hospital, then transitioned to Medina General Hospital, and is proudly now Medina Hospital, a Cleveland Clinic hospital.
To ensure this rich history of community-supported healthcare would continue, the Medina Hospital Foundation was created in 1991, through the vision of community leaders serving on the Board of Directors of Medina General Hospital along with the hospital's Administration. Both groups cited the growing population of Medina County and the growing demands on the healthcare delivery system as catalysts in initiating this effort. These concerns have proven to be true and are perhaps even more valid today.
The Foundation serves to provide a vehicle to gather, accumulate and judiciously disburse the community's charitable gifts to the hospital for local patient care. William H. Kelly, a hospital Board member at that time and one of the original Foundation Board members, provided the first individual gift of $10,000. Mr. Kelly continues as an Honorary Foundation Board member today.
Over the Foundation's history, we have received many gifts from individuals, businesses and civic organizations resulting in distributions to Medina Hospital, a Cleveland Clinic Hospital, totaling over $12 million to implement a wide variety of projects.
Foundation Board
Foundation Board
The Foundation has a Board of Directors, different from that of Medina Hospital, which has general supervision and charge of the operation, property, affairs, and finances of the Foundation while ensuring that donors' intentions are followed.
Ellen Hunter, Chair
Don Miksch, Vice Chair
Donielle Finding, MSN, MBA, Secretary
Ron Plazek, Treasurer
David Burke, MD
Russell Corwin
Terry Grice
Janet Harris
William Hutson
Jarrod Long
James Madasz
Ann Salek
Contact Us
Contact Us
General Inquiries
330.721.5941
Fax: 330.253.2305
MedHospFound@ccf.org
Normal business hours are 8:30 a.m. - 5:00 p.m.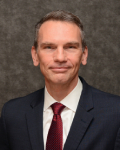 Randy Fuerst
Director
330.721.5940
fuerstr@ccf.org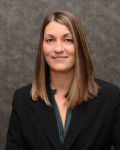 Amy Immel
Development Associate
330.721.5990
immela@ccf.org