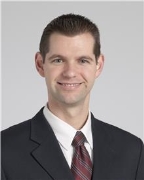 Andrew Bang, DC joined the staff of the Center for Integrative Medicine in January of 2013. Dr. Bang graduated from Parker College of Chiropractic in Dallas, TX. While completing his clinical internship, he lived in Bogota, Colombia for 3 months treating professional and Olympic athletes in all types of sports and was recognized as the top intern of that rotation. Before moving to Cleveland, he also had the opportunity to be one of the team Chiropractors for the Texas Wranglers (Semi-pro Basketball team).
Dr. Bang treats back and neck pain, pelvic pain, shoulder, elbow and wrist pain, hip, knee and ankle pain as well as guides patients in diet and lifestyle modification. He has advanced training in muscle work, nutritional therapy and extremity manipulation.
"My ultimate goal for every patient is to help them do what they want to do, when they want to do it. I accomplish that by finding the root of the problem, using an effective treatment plan in the office and complementary home therapy."
Leo H. Simoson, DC, began working for Cleveland Clinic in 2010. Being in the health care field isn't something new to his family. Dr. Avon's grandfather was a chiropractor and his father was a medical doctor. Dr. Simoson couldn't be happier about keeping the family tradition alive.
Dr. Simoson finished the first part of his education by earning an undergraduate degree from John Carroll University in 1987. He then attended and graduated from Life University in Atlanta, Georgia with his Doctorate in Chiropractic in 1998. He was certified in acupuncture through the International Academy of Acupuncture in 2008.
"I am dedicated to helping others appreciate the human body's potential for healing itself through the hands-on approach of chiropractic care."
If you suffer from any of the following conditions, chiropractic care may help you: headaches, low or mid back pain, numbness and tingling, pain between the arms and shoulders, joint pain, sports injuries, whiplash injuries, sciatica, or pain in the legs, hands or feet.
A community-minded business leader, Dr. Simoson is a member of the Northeast Ohio Chiropractic Academy, The Ohio State Chiropractic Association and past president of the North Coast Regional Chamber of Commerce, a former board member of the Northeast Ohio Chiropractic Academy and devotes much service to the community.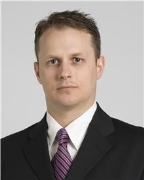 Thomas Torzok, DC joined the medical staff at Cleveland Clinic in 2008. Dr. Torzok is a 1999 graduate of New York Chiropractic College in Seneca Falls, New York. He earned designation as a Certified Chiropractic Sports Physician (CCSP) in 2004 and has since worked with the United States Olympic Committee through their volunteer medical program, caring for Olympic and Paralympic athletes. Dr. Torzok is also a member of the US Figure Skating National Provider Network, and assisted in the coverage of the 2009 US Figure Skating National Championships in Cleveland, Ohio.
Dr. Torzok's medical interests include running and athletic injuries, musculoskeletal disorders including neck and back pain, tendinopathies and peripheral nerve entrapments. He uses a variety of techniques individualized to each patient's unique problem. Dr. Torzok has extensive training in the latest soft tissue and manipulative techniques.
"Treatment should focus not only on pain relief, but aim to restore functional capacity, allowing patients to participate in and enjoy their favorite activities".
Vanessa Brown, LMT
Vanessa Brown became a Licensed Massage Therapist under the Ohio State Board in 2011 after attending the Ohio College of Massotherapy in Akron, OH. She currently works as a Chiropractic Assistant/LMT with Dr. Andrew Bang. She is a veteran of the United States Air Force of 7 years. Vanessa has experience in trigger point therapy, myofascial release, deep tissue massage and resistive stretching.
Charline Kennedy, LMT
Charline began her massage career path by enrolling at The Cleveland Institute of Medical Massage in March 2011. She graduated in November 2012 and received her Ohio state medical board license in February 2013. She has gained years of valuable experience working with various chiropractors, physical therapists, and massage therapists. She currently works as a Chiropractic Assistant/Licensed Massage Therapist with Dr. Leo Simoson at the Cleveland Clinic Amherst Family Health Center.
Since graduation, Charline has studied to become a certified Nurturing the Mother Pregnancy Massage Therapist and is trained in pregnancy, labor, and postpartum massage, as well as newborn/infant massage instruction. In July 2015 she received her Bare Foot Masters certification and practices Ashiatsu Bar Therapy. She is also skilled in relaxation, swedish, and deep tissue massage, as well as hot stone therapy, thermal therapy, sports massage, trigger point therapy, myofascial release and techniques used for relieving headaches, sinus issues, and TMJD.
"Massage therapy is a powerful tool, literally in the palms of our hands. Its healing properties both physically and mentally have proven to be an integral part of health and wellness for thousands of years. I believe that massage is key to gaining a more whole body state of wellness and is good practice for everyone. I am proud to be a massage therapist, to be able to help heal, and to share my experience and knowledge in the art of massage therapy."
Katy Mayher, LMT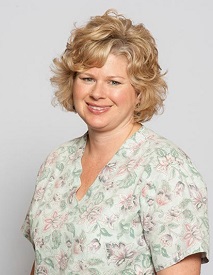 Katy Mayher became a Licensed Massage Therapist under the Ohio State Board in 2005 after attending the National Institute of Massage Therapy. She currently works as a Chiropractic Assistant/LMT with Dr. Thomas Torzok, and employs a variety of techniques for soft tissue release. Some include trigger point therapy, myofascial release, deep tissue massage, positional release, neuromuscular therapy and lymphatic drainage.
Katy also studied Craniosacral Therapy I under the Upledger Institute and continues to keep up with the latest advanced techniques in massage therapy. She graduated with a Liberal Arts degree from St. Bonaventure University.
Tracy earned her massage therapy license in January 2006 after she received her Certificate in Massotherapy from Cuyahoga Community College in 2005. Tracy has focused her studies and practice on deep tissue massage, trigger point therapy, Myofascial release, Muscle Energy Technique, Post-Isometric Relaxation, sports and pregnancy massage, Reiki and Manual Lymph Drainage. She received her Bachelors of Arts in Sociology from Eastern Michigan University in 1997. Tracy has educated future massage therapists at Cuyahoga Community College, and Stautzenberger College where she was the Program Director for the Massage Therapy department for three years.
"I believe that every body needs a massage. Whether it is for relaxation and comfort or healing from an injury or preparing for an upcoming event, massage can prevent long-term issues by working out the smaller issues today."