Overview
Overview
Patients First
"Patients First" is the guiding principle of Cleveland Clinic. We strive to provide outstanding and compassionate care and service, every step along the way. Putting patients first requires more than world-class clinical care – it requires care that addresses every aspect of a patient's encounter with Cleveland Clinic, including the patient's physical comfort, as well as their educational, emotional, and spiritual needs.
Formalizing our commitment to this important work, Cleveland Clinic was the first major academic medical center to make patient experience a strategic goal, the first to appoint a Chief Experience Officer, and one of the first academic medical centers to establish an Office of Patient Experience. Led by Adrienne Boissy, MD, the Office of Patient Experience's mission is to ensure consistently patient-centered care by partnering with caregivers to exceed the expectations of patients and families. Our team of professionals serves as an advisory resource for critical initiatives across the Cleveland Clinic health system. In addition, we provide resources and data analytics; identify, support, and publish sustainable best practices; and collaborate with a variety of departments to ensure the consistent delivery of patient-centered care.
Best practices are used in healthcare to deliver quality care that promotes optimal outcomes. The Office of Patient Experience has been identifying best practices throughout the enterprise to streamline patient experience initiatives and has dedicated staff who serve as experts in each domain of the Hospital Consumer Assessment of Healthcare Providers and Systems (HCAHPS) survey. They monitor national and local HCAHPS trends to identify how the top performing hospitals identify and maintain success. They consult with Cleveland Clinic institutes and community hospitals to identify, implement and promote best practices. They also perform unit observations to sustain best practices, which are promoted and shared so that other areas of Cleveland Clinic may replicate.
Leadership
Leadership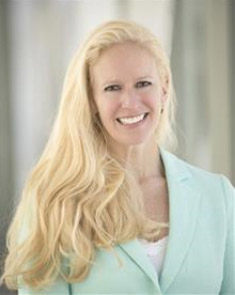 Adrienne Boissy, MD
Chief Experience Officer
Leadership
The Office of Patient Experience is directed by Chief Experience Officer Adrienne Boissy, MD.
Advisory Resource
The Office of Patient Experience team serves as an advisory resource, providing patient experience expertise for critical initiatives throughout the organization to ensure the consistent delivery of patient-centered care. The office also collaborates with many areas within the organization to develop and implement best practices aimed at improving the patient experience.
Newsletters
Contact
Contact
Questions/Requests for More Information
Would you like more information about the Office of Patient Experience? Do you have a question for the Patient Experience team? If so, please contact us locally at 216.444.7500 or [email protected].
Our office hours are Monday through Friday, 9 a.m. to 5 p.m. We will respond as quickly as possible to all inquiries.
Questions about Billing
If you have a concern or question regarding your bill, please call Patient Financial Services toll-free 866.621.6385.
Concerns about Your Care
Do you have a concern about the quality of care you received during your course of treatment?
Please contact the Ombudsman Office locally at 216.444.2544 or toll-free 800.223.2273 ext. 42544.