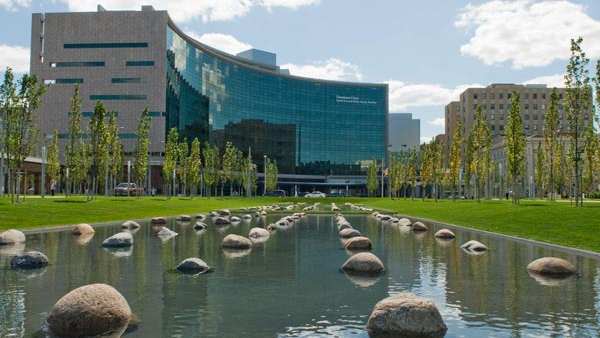 Dedicated to Your Patient
Cleveland Clinic Experience Partners is an extension of Cleveland Clinic Office of Patient Experience. Our group was created to serve as an advisor, educator, and resource for healthcare clients across the globe who seek to consistently deliver an outstanding level of care that is founded in empathy, compassion and service.
Our specialists have the knowledge, experience and passion to help you address every aspect of a patient's encounter, from their physical comfort, to their educational, emotional, and spiritual needs.
The Experience Partners Approach
We believe that success comes from helping you unlock and empower internal talent in a way that establishes real, sustainable cultural development within your organization.
A Rich History
Cleveland Clinic Experience Partners synergizes the efforts of Cleveland Clinic Patient Experience Advisory Group and Cleveland Clinic Center for Excellence in Healthcare Communication. These groups have developed some of the most respected, well-recognized and successful programs for improving the healthcare experience — including Communicate with H.E.A.R.T.® and R.E.D.E. to CommunicateSM. Our combined team is led by Adrienne Boissy, MD, who became Chief Experience Officer at Cleveland Clinic in 2015.
Do you teach empathy at Cleveland Clinic?
Do you teach empathy at Cleveland Clinic?
Read an excerpt from "The Cleveland Clinic Way" to find out the events that prompted Cleveland Clinic president and CEO Toby Cosgrove, MD to make patient experience a strategic priority.