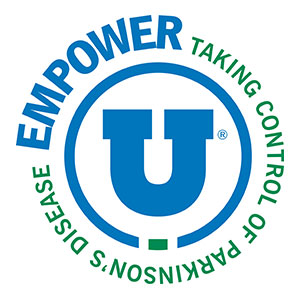 The EMPOWER U® program is presented annually by Cleveland Clinic, a Parkinson's Foundation Center of Excellence. This free education-driven, one-day event provides a positive, interactive approach to helping individuals with Parkinson's disease take control of their disease, maintain their identity and improve their quality of life. The goals of the event are accomplished through:
Educational sessions on treatments and updates in Parkinson's disease.
Interactive sessions that introduce rehab therapies, exercise programs and wellness concepts to fight back against Parkinson's disease.
This event brings together individuals and families of individuals with Parkinson's disease, caregivers, Parkinson's disease organizations and medical professionals – working alongside each other to improve the quality of care and enhance the level of information available to those affected by Parkinson's disease.
Special guests at past events have included:
Jimmy Choi – American Ninja Warrior Athlete, Parkinson's Disease Advocate.
Arman Askari, MD – Co-Founder Premier Health Advocates, Cardiologist, and individual with Young-onset Parkinson's Disease.
David Zid, BA, ACE-APG – Co-Founder, Ohio Health Delay the Disease.
Maria Pujolas, RN, BSN, CFT – Owner and Coach, Rock Steady Boxing.
Leaders from the Parkinson's Foundation.
Prominent Parkinson's Disease specialists including physicians, surgeons and psychologists.
Watch sample presentations from our previous EMPOWER U events.
Care Partner U
Care Partner U is an extension of our EMPOWER U event, tailored to friends family and care partners of individuals with Parkinson's disease. This annual, free, educational event allows care partners of individuals with Parkinson's disease to learn about resources available to them in the community, and learn valuable steps they can take to care for themselves while being provided a forum to voice questions and concerns.
Parkinson's Disease Center of Excellence Newsletter
Join Our Email List
If you would like to receive updates about our upcoming events, please complete the form below.
*Indicates required information