About Us
About Us
Cleveland Clinic Heart, Vascular & Thoracic Institute Advisory Services brings renowned, world-class cardiovascular care to your organization's front door. For more than a decade, our team of cardiovascular surgeons, cardiologists, nurses, quality analysts, continuous improvement specialists and administrators have worked collaboratively to improve hospital performance and provide strategic advice about cutting-edge, efficient and cost conscious healthcare. We are the forefront of healthcare delivery, with a long history of advising hospitals and healthcare organizations, across the country and internationally.
The healthcare industry is facing challenging times. Our team addresses these difficult issues, advises leadership and drives change. Whether you need advice in one area, assistance in implementing a new program or seeking comprehensive cardiovascular advisory services, we can meet your cardiovascular program's individual needs.
We guide organizations on achieving high-quality outcomes, optimizing efficiency and resource allocation, developing and enhancing existing programs and expanding services. We offer advice and education on patient care, strategic planning and clinical innovation. We help you realize a better return on your cardiovascular investments for your patients, your institution and your community.
We invite you to explore the ways that we can help meet your organization's clinical, strategic and operational needs by collaborating with us.
Why choose Cleveland Clinic Heart, Vascular & Thoracic advisory services
Cleveland Clinic is known for cardiovascular care.
Cleveland Clinic is nationally ranked and globally recognized as the world leader in cardiovascular care.
Physician-led advisory group with trusted expertise.
Excellence in quality and outcomes.
Dedicated experts in running a world-class cardiovascular program.
Solutions that fit your vision and your budget.
Alliances and affiliations
Cleveland Clinic Heart, Vascular & Thoracic Institute's Alliance and Affiliate Program began in 2003 and continues to grow:
Heart, Vascular & Thoracic Institute Alliance Members and Affiliates
Our Services
Our Services
Your vision, realized.
Many organizations face similar challenges, but often the solutions vary. We meet you where you are and make it easy to choose an approach to fit your program's needs and budget.
Advisory Services We Offer
Cardiovascular Service Line Assessments: Robust review of your cardiovascular service line, including the services below:
Clinical Care Delivery
Quality and Patient Care
Quality Infrastructure & Data Management
Business and Market Services
Physician Alignment and Leadership
Continuous Improvement
Operations Management
Marketing and Brand Awareness
Innovation and Technologies
These services can be specialized and individualized to meet your program's needs:
Clinical Care Delivery: Observation and evaluation of clinical care delivery in cardiac operating rooms and cardiovascular medicine labs to guide best practices. Access to Cleveland Clinic protocols, policies, second opinions, and case reviews.


Quality and Patient Care: Collaborate on assessment of quality metrics, establish quality driven initiatives, and develop solutions to achieve optimal outcomes.


Quality Infrastructure & Data Management: Provide guidance on best practices to create trusted quality data for physicians and caregivers, promote quality improvement, and accurately document severity of patient illness to optimize coding and billing.


Business and Market Services: Conduct in-depth analysis of patient access, regional services, referral patterns and outreach to develop short and long term growth strategies for the cardiovascular service line.


Physician Alignment and Leadership: Advise hospital and practices on physician alignment. Engage physicians in growth and leadership opportunities. Assist in the recruitment and retention of skilled and qualified physicians and caregivers.


Continuous Improvement: Assess operational challenges and optimize efficiencies and cost savings in cardiac operating rooms, catheterization and electrophysiology labs.


Operations Management: Align with continuous improvement efforts to enhance operations. Closely assess resource utilization, and collaborate with supply chain to critically analyze value and spending. Promote standardization of operations and creation of scorecards across cardiovascular service line.


Marketing and Brand Awareness: Sharing of marketing best practices for development of strategy and heightened brand awareness.


Innovation and Technologies: Leverage Cleveland Clinic Heart, Vascular & Thoracic Institute's innovation and cutting-edge procedures and surgeries. Guide hospitals in strategic planning for advancement of technology and clinical practice.
Beyond Advisory Services
Your program may be eligible to become a Cleveland Clinic Heart, Vascular & Thoracic Institute Affiliate or Alliance member. The affiliate network is a clinically integrated network of hospitals and healthcare systems across the country.
An affiliation is a long-term, co-branded relationship, founded on quality and a culture of change.
Cleveland Clinic Heart, Vascular & Thoracic Institute's affiliations enhance the delivery of high quality care, institute best practices and drive efficient and cost effective care. Affiliates enjoy premier access to Cleveland Clinic Heart, Vascular & Thoracic Institute's policies and procedures, on-site observations, second opinions, physician recruitment, Grand Rounds, continuing medical education (CME), data and registry boot camps and executive and leadership education.
Testimonials
Testimonials
Hear testimonials from some of our successful collaborations
Stuart F. Seides, MD (1st Video)
Physician Chief Executive
MedStar Heart & Vascular Institute
Julia Nidetz Karcher (2nd Video)
Vice President Administration
The Valley Hospital
Craig K. Reiss, MD, FACC (3rd Video)
Chief of Cardiovascular Medicine; Cardiologist
St. Luke's Hospital
Physician Leadership
Physician Leadership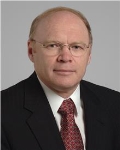 Lars Svensson, MD, PhD
Chairman
Heart, Vascular & Thoracic Institute, Cardiothoracic Surgeon

Suma Thomas, MD, MBA
Vice Chairman
Heart, Vascular & Thoracic Institute Strategic Operations, Imaging Cardiologist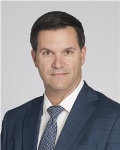 Edward Soltesz, MD, MPH
Director of Cardiac Surgery Heart, Vascular & Thoracic Advisory Services, Cardiothoracic Surgeon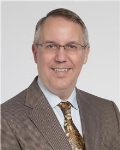 Christopher Bajzer, MD
Physician Consultant
Cardiovascular Medicine, Interventional Cardiology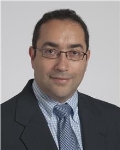 Oussama Wazni, MD, MBA
Section Head, Cardiac Electrophysiology and Pacing
Physician Consultant for Electrophysiology, Cardiologist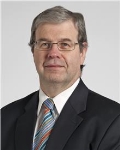 Brian Griffin, MD
Section Head, Adult Cardiovascular Imaging
Physician Consultant for Imaging, Cardiologist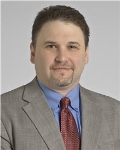 Eric Kaiser, MD
Staff Physician, Department of Cardiothoracic Anesthesiology
Medical Director, Center for Critical Care
Physician Consultant for Anesthesia and Critical Care
Advisory Services Team
Advisory Services Team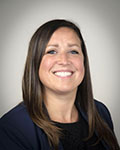 Amanda Lesesky, MHA
Director, Strategic Operations
Amanda Lesesky oversees and manages the Heart, Vascular & Thoracic Institute's growing community of national affiliate and alliance sites. In this role, Amanda is directly responsible for building potential relationships, contracting and the daily operations and management of affiliate, alliance and consulting relationships. She has worked with hospitals across the nation to align physicians and build cardiovascular service lines. Amanda started at Cleveland Clinic in 2006 and has experience in developing and directing quality operations as the Quality Manager for the affiliate and alliance hospitals and implemented Cleveland Clinic's first enterprise electronic safety reporting system as part of the Quality and Patient Safety Institute. Amanda has a master's degree in healthcare administration from Ohio University.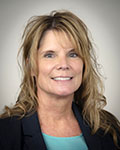 Shannon Brulinski, MSN, RN, CNOR
Director, Clinical Operations and Quality
Shannon Brulinski oversees operations of all cardiovascular clinical and quality initiatives for Heart, Vascular & Thoracic Institute affiliates, alliances and consulting relationships. Shannon joined Cleveland Clinic in 1997, and spent eleven years practicing in the cardiothoracic ORs, serving as preceptor to scrub and circulating roles and later as education coordinator. She has additional experience in Patient Safety, Hematology/Oncology and Research, joining the Affiliate Team in 2011 as a clinical consultant. Shannon earned her master of science in nursing and bachelor of science in nursing degrees from Kent State University.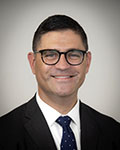 Nick Davalla, JD
Administrative Director, Heart, Vascular & Thoracic Institute
Nick leads and coordinates the Heart, Vascular & Thoracic Institute's quality and continuous improvement initiatives. Additionally, Nick directs and supports the continuous improvement efforts of the affiliate team. Nick joined Cleveland Clinic as a Quality Improvement Project Manager in 2017, focused on system-wide improvement projects. Prior to joining Cleveland Clinic, he served as a Director of Consulting with CGI Federal, leading projects and improvement efforts for private-public partnerships. He served as a field artillery officer in the United States Army, deploying in support of Operation Iraqi Freedom in 2003. Nick received his Bachelor of Science in Economics from the United States Military Academy and his law degree from Cleveland-Marshall College of Law at Cleveland State University.
---
Advisory Services Consultants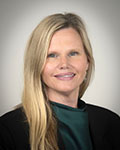 Jill Artman, MSN, RN
Clinical Information Systems Consultant
Jill Artman has a master's degree in Nursing Informatics and specializes in leveraging data and health information technology to drive improved quality and outcomes. She has an extensive background in cardiology, with a primary focus in Electrophysiology, where she worked in the lab for nearly 10 years. She also served as a Nursing Professional Development Specialist focusing on education and policy development to support nursing professional practice in the Cath and EP labs as well as Cardiac Imaging. She has been a nurse for over 20 years, having worked the last 18 at Cleveland Clinic.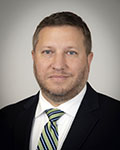 Jason Bober, MBA, BSN, RN
Clinical Consultant
Jason Bober is charged with evaluating preoperative and postoperative surgical care workflows and throughput with an emphasis on prolonged ventilation reduction strategies. He is the primary contact for patient experience, inpatient quality, patient safety and advanced heart failure inquires. Jason started his career at Cleveland Clinic in 2003 working in the cardiovascular surgery ICUs for ten years including eight years in nursing leadership as assistant manager and nurse manager.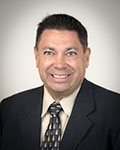 Paul Kadas, BSN, RN
Cardiovascular Medicine Clinical Consultant
Paul Kadas, BSN, RN, serves as the clinical nurse consultant for electrophysiology and is responsible for assessing affiliate procedural processes to identify best practices and opportunities for improvement. His goal is to promote quality, safety, service, patient experience and efficiency through the use of data, continuous improvement principles and evidence based best practices. Paul promotes transformational leadership, teamwork, communication and transparency as the key components of a successful cultural foundation. Paul began his nursing career with Cleveland Clinic in 1992, with 18 years of nurse manager experience in the cardiac cath lab, electrophysiology lab and pre/post recovery area.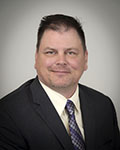 John Keaveny, MBA, BSN, RN
Cardiovascular Medicine Clinical Consultant
John Keaveny serves as a clinical nurse consultant supporting affiliate diagnostic, interventional, and structural heart programs. He identifies both strengths and areas for improvement in established and developing cardiac programs. His focus is on improving the quality of care and enhancing the patient experience utilizing the nursing process.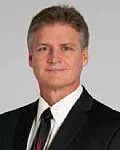 Kevin Meaney, CCP
Director of Perfusion Services
Kevin Meaney has been chief perfusionist at Cleveland Clinic and a clinical instructor in Cleveland Clinic's School of Cardiovascular Perfusion. He is experienced in adult and pediatric perfusion, isolated antegrade and retrograde cerebral perfusion, autologous blood equipment operation, ventricular assist devices, ECMO, transplants (heart, liver) rapid infusion devices, HeartMate® implants and explants, perfusion for clipping of cerebral aneurysms, minimally invasive heart surgery, blood conservation and vacuum-assisted venous drainage. Kevin has published in the Journal of Thoracic and Cardiovascular Surgery and other professional journals.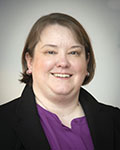 Kelly Melgun, MSN, RN, NE-BC
Quality & Clinical Registries Consultant
Kelly Melgun has focused her career on the care of the cardiac patient. She received a master's degree in leadership and has used that knowledge to support nursing practice, improve quality outcomes, and engage in continuous improvement activities. She joined Cleveland Clinic in 1997 and has spent the last 18 years in the EP Lab, most recently serving as Nurse Manager. Kelly is certified as a Nurse Executive by the American Nurses Credentialing Center..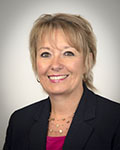 Kelly Nugent, MSN, RN
Operating Room Clinical Consultant
Kelly Nugent is responsible for resource communication for the operating room, focusing on best practices, efficiency, cost containment, systematic processes and patient safety. Her nursing career at Cleveland Clinic began in 1994 and includes 17 years as staff nurse and then assistant nurse manager in the cardiothoracic operating room. She has earned her Masters in Nursing Informatics.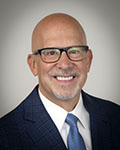 Russell Piazza, BSN, RN
Cardiovascular Medicine Clinical Consultant
Russell Piazza is responsible for the assessment, collaboration and implementation of processes in the cardiac catheterization laboratory and hybrid operating room for interventional cardiology and structural heart. His focus is on quality and continuous improvement, safety, operations, best practices, and efficiency. Russell started working at Cleveland Clinic in 1990, having 17 years experience in the Cardiac Catheterization Lab, most of which as the assistant nurse manager.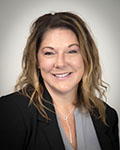 Kim Radigan, RDCS, FASE
Cardiovascular Medicine Imaging Consultant
Kimberly Radigan is responsible for the assessment, collaboration and implementation of quality assurance processes in the echocardiography laboratory and noninvasive imaging section. She identifies opportunities related to education and quality improvement. She participated in the echo lab's advance echocardiographic imaging initiative through LV strain and 3D imaging. She has been engaged in many clinical research programs with special interest in hypertrophic cardiomyopathy and valve disorders. Kim received her fellowship with the American Society of Echocardiography (FASE) in 2014.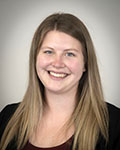 Nicole Roch, MBA
Project Manager
Nicole Roch is responsible for working with affiliate, alliance, and consulting partners to drive administrative and strategic projects forward, foster relationships, and facilitate positive change. She has experience in strategic planning, business development, and marketing. Nicole has an undergraduate degree in Healthcare Administration from Kent State University and a Master of Business Administration from Cleveland State University.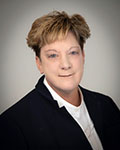 Amy Szabo, BSN, RN, BS Ed, MBA, Paramedic
Continuous Improvement Consultant
Amy Szabo specializes in a lean continuous improvement approach, focusing on best practices, efficiency, cost containment, systematic processes and patient safety. She has 26 years of experience in healthcare and operations and has demonstrated the ability to deal effectively with people in the supervision of staff and team members. She successfully oversaw and implemented changes in approach, methods, products, and processes to enhance competitiveness and improve organizational efficiencies. Amy is a firefighter, emergency department caregiver and nurse leader.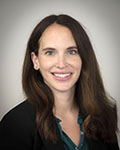 Hanna Yockey MBA, PMP
Quality & Clinical Registries Consultant
Hanna Yockey has a master's degree in business management with a specialization in health care management. She has an extensive background in process improvement models and data analytics. Hanna holds certifications in lean six sigma and project management practices that help support new policy developments and improve patient outcomes. Hanna started her career with Cleveland Clinic in 2013 and has been nominated for two safety champion awards in recognition of valuable contributions to patient and caregiver safety.
Contact Us
Contact Us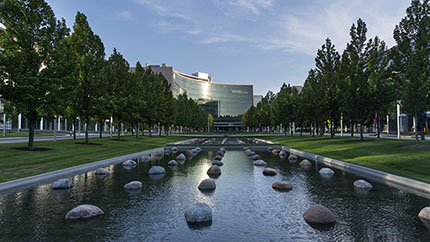 Additional Information
For more information about Cleveland Clinic's Heart, Vascular & Thoracic Institute's Advisory Services, please contact:
Amanda Lesesky
leseska@ccf.org