Overview
Overview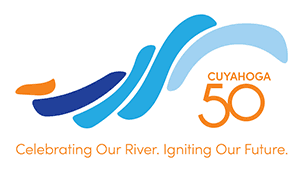 Nearly all of the human body's major systems depend on water to function effectively. Clean water sources are essential not just for our own wellbeing, but for the health of innumerable species on our planet. We are committed to protecting bodies of water located near our areas of operation, such as Lake Erie in Ohio and the Everglades in Florida. Our water stewardship strategy includes conserving water, preserving water quality and managing stormwater and wastewater.
In 2019, Cleveland celebrated Cuyahoga50, a series of events celebrating the improvement of water quality in the Cuyahoga River. Commemorating the 50th anniversary of the 13th and most widely publicized time the Cuyahoga River caught fire, Cuyahoga50 was the largest series of clean water events in the country with 25 events over the course of five days. When the Cuyahoga River caught fire in 1969, TIME magazine covered the story, raising awareness of industrial pollution and the state of the country's waterways. One year after the infamous fire, the U.S. government created the Environmental Protection Agency and signed the Clean Water Act into law two years later. Today, the Cuyahoga River supports more than 60 different species of fish. Cleveland Clinic participated in various events throughout the week, including supporting the Sustainable Cleveland 2019 Summit as a Blue Lake-level sponsor. To raise awareness of Cuyahoga50 and clean water, we also collaborated with local artist Dana Depew on an art installation outside of Taussig Cancer Center on our main campus.
Water Conservation
Water Conservation
To conserve water, we incorporate high efficiency and low-flow faucets, toilets and showers in new construction and retrofit these fixtures into our existing facilities. Additionally, by building new construction projects to LEED standards, we prioritize water conservation in our design process through the inclusion of high efficiency process equipment, rainwater capture, high-efficiency sprinkler systems with moisture sensors and drought-tolerant plantings, which reduce water needed for irrigation. In 2015, we set a goal to reduce our water consumption by 10% from our 2015 baseline by 2027. As of the end of 2019, we have reduced our water use intensity by nearly 3%.
Additional examples of our water conservation strategies include:
Incorporating sensors and controllers in our irrigation systems, which prevents watering following rain events
Installing motion sensors on water fixtures to prevent them from being left on
Using waterless hand scrub in operating rooms
Sharing and promoting water-saving behaviors to our caregivers and green teams
Engaging caregivers in proactive leak detection and reporting by sharing a form to report leaks on our intranet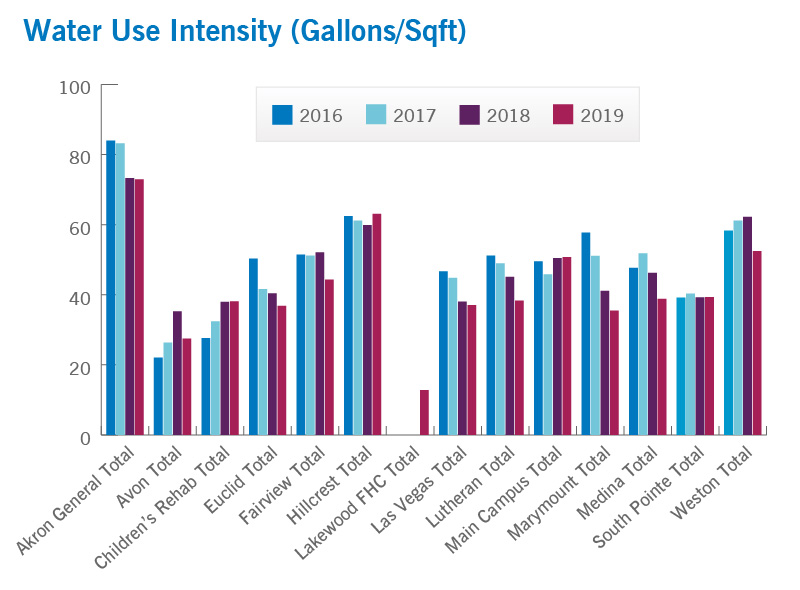 We continue to gather comprehensive data to measure our water use. In this year's report, we added data for Cleveland Clinic Children's Hospital for Rehabilitation and our new Lakewood Family Health Center, which opened in 2018 and for which 2019 is the first year we have a full calendar year of data.
Water Quality
Water Quality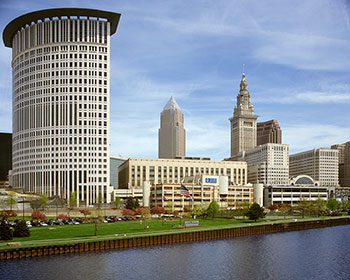 To safeguard water quality, Cleveland Clinic has robust initiatives regarding chemical use and management, and the generation and handling of waste. For example, we have reduced the number of chemicals we use and promote the use of chemicals that are safer for human and environmental health through our Green Cleaning Directive and Integrated Pest Management Operating Procedure. We also minimize the use of herbicides and pesticides in our landscaping, and prioritize organic treatments on the lawn of Crile Mall at main campus, where we host our weekly farmers market during the months of April through September each year.
Our drug take-back program supports our efforts to reduce illegal diversion and disposal of unused medications, protecting communities and water quality. Caregivers, patients and families can drop off unused prescription medications (including inhalers), over-the-counter medications and other drugs at nine drop off locations in Northeast Ohio 365 days a year:
Beachwood Family Health Center
Crile Pharmacy (main campus)
Euclid Avenue Pharmacy (main campus)
Hillcrest Hospital
Independence Family Health Center
Lutheran Hospital
Marymount Hospital
Medina Hospital
Richard E. Jacobs Family Health Center
We ensure the shredding of all prescription bottles with labels to ensure confidentiality. In 2019, Cleveland Clinic pharmacies collected more than 2,100 pounds of unused medications.
Wastewater & Stormwater Management
Wastewater & Stormwater Management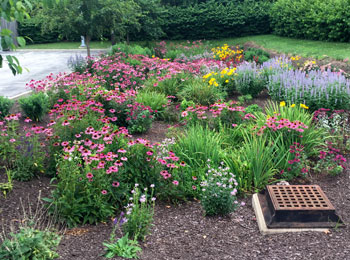 Through our water conservation and water quality improvement efforts, we reduce the amount of wastewater we generate and have measures in place to prevent hazardous materials from entering our waterways. We also take action to manage stormwater and prevent stormwater runoff, which is important to us because several of our facilities are located near bodies of water. During heavy rains, if there are not enough areas where rainwater can be reabsorbed into the ground, it travels to the sewer system and local bodies of water. This can negatively impact local bodies of water because as stormwater travels, it can collect herbicides, oil, gasoline and other pollutants and carry them into waterways. When large quantities of water enter drains in areas with combined sewer systems (e.g. Cleveland), the mixed rainwater and sewage overflow into local bodies of water when the system reaches capacity. For this reason, nearly 4.5 billion gallons of combined rainwater and sewage from Cleveland and its surrounding communities overflow into Lake Erie and other local waterways each year, according to the Northeast Ohio Regional Sewer District.1
Actions Cleveland Clinic is taking to manage stormwater and reduce runoff include:
Increasing the amount of vegetated space and decreasing the amount of impervious space in our new construction projects
Creating a green masterplan for our main campus, which includes green roofs, gardens and more trees
Collecting rainwater at our hospitals and family health centers and installing stormwater management infrastructure, such as rain gardens with native plants, pervious pavers and detention ponds
Supporting Green Teams in creating and maintaining gardens at their facilities
Reducing impervious area created by surface parking lots by consolidating parking at main campus and Fairview Hospital via parking garages
Collaborating with community partners to plant trees in our neighboring Fairfax community and giving away trees to our caregivers to plant at their homes in support of Cleveland's Tree Plan
1 Northeast Ohio Regional Sewer District, "About Project Clean Lake," accessed 30 July 2019, neorsd.org/community/about-the-project-clean-lake-program.