Welcome Back Volunteers!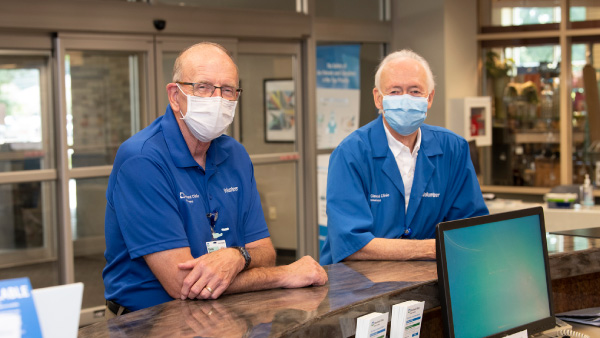 Welcome Back Volunteers!
We are excited to welcome volunteers back at all Cleveland Clinic Locations!
Cleveland Clinic Volunteers offer their time and talent in a variety of ways designed to enhance the Patient Experience. Whether you want to help patients find their way, deliver smiles and encouragement, read to our smallest patients or make a visit special through our Caring Canines Program – we look forward to finding a place for you to join our Volunteer Team! Cleveland Clinic Volunteers come from all walks of life and are representative of the diverse communities we serve.
Current opportunities include:
Caring Canine Program Volunteer
Clerical and Mailroom Volunteer
Cleveland Clinic Children's Volunteer
Cleveland Clinic Concert Band Volunteer
Family Health Center Volunteer
Healing Services Volunteer
Healthcare Partner Volunteer
High School & College Volunteers
Hospice Program Volunteer
Nursing Unit Volunteer
Patient and Visitor Relations Volunteer
Spiritual Care Volunteer Program
Taussig Cancer Center Volunteer
You Pick! Tell us about your Service Talent
Interested in applying? Please complete the Volunteer Services application.
You can also call 216.445.6986 or email volunteer@ccf.org with questions or to ask for assistance completing the application process.
Please Note: To help keep our community safe, Cleveland Clinic requires all Volunteers to be fully vaccinated against COVID-19. Please be prepared to share proof of your vaccination during the onboarding process.