Overview
Overview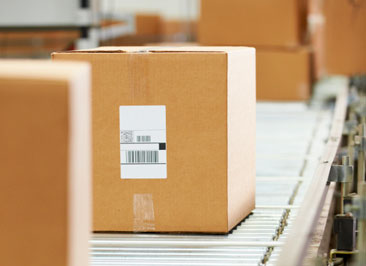 According to Health Care Without Harm, 71% of the Healthcare's footprint is generated by its supply chain via the production, transportation and disposal of goods and services, such as pharmaceuticals, food, equipment and devices. 1 To this end, we encourage our suppliers to make products that are better for environmental and human health, and we work to increasingly source these products.
Many caregivers throughout the enterprise support our responsible procurement efforts, including our commitments to sourcing local, sustainable foods and green IT equipment, and purchasing from local and diverse suppliers. In 2019, Cleveland Clinic received its second consecutive three-star Electronic Product Environmental Assessment Tool (EPEAT) Purchaser Award from the Green Electronics Council for our ongoing commitment to procuring green electronics.
Cleveland Clinic Sustainability has a project manager dedicated to sustainable procurement efforts, such as evaluating products and suppliers for environmental, social and governance (ESG) criteria; monitoring and evaluating sustainable supply chain rating and ranking data; engaging directly with suppliers and Group Purchasing Organizations (GPOs) to gather product information and advocate for sustainable products and standards; and integrating sustainability criteria into supplier agreements and requests for proposals.
Sustainable procurement initiatives we focus on include:
Sourcing products created by processes and made with materials that minimize resource use and waste generation
Minimizing packaging waste and the transportation footprint of products and services
Eliminating polyvinyl chloride (PVC) and Di-2-ethylhexyl phthalate (DEHP)
Promoting reuse, recyclability, reprocessing, renewable materials and recycled content
Reducing hazardous waste and bioaccumulative toxins (PBTs)
Our sustainable procurement subject matter expert collaborates closely with Supply Chain and attends a monthly strategic sourcing meeting during which attendees review contracts up for renewal. In 2019, Cleveland Clinic Sustainability and Supply Chain worked together to incorporate language on sustainable practices to our Supplier Handbook, due to be published in 2020. Sections to be added to the handbook include:
Waste Reduction and Recycling
Safer Chemicals
Energy Conservation
Climate Resilience
Water Stewardship
Green Building
These sections provide guidance on our approach to sustainable practices and encourage alignment with our sustainability commitments. Our efforts to identify new and innovative ways to collaborate with our vendors are ongoing, and we look forward to making further progress on greening our supply chain and promoting public health.
---
1Health Care Without Harm, "Health Care's Climate Footprint: How the Health Sector Contributes to the Global Climate Crisis and Opportunities for Action," accessed 4 June 2020, noharm-global.org/sites/default/files/documents-files/5961/HealthCaresClimateFootprint_092319.pdf
Sector Leadership
Sector Leadership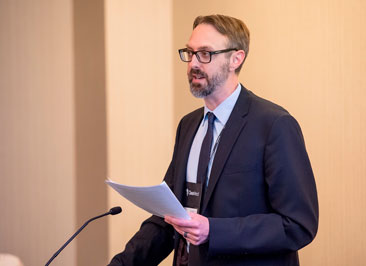 Cleveland Clinic Supply Chain is guided by its mission to deliver a world class patient and customer experience through informed decisions and smarter work. Over the years, Supply Chain has become a growing strategic pillar capable of saving the enterprise hundreds of millions of dollars and adapting to the ever-changing demands of the healthcare landscape. Our proven model includes 5 key imperatives: aggregation, governance, robust analytics, total resource stewardship and digitalization.
In 2019, the Supply Chain team grew with the addition of Support Services, combining complimentary skills (e.g. contract management, logistics) to drive exceptional patient experience and operational excellence. This addition included the functions of food service, linen and laundry, Red Coat customer service, service express and patient transport to form a new department, Supply Chain + Support Services. This new team manages products and services from source to delivery and has even greater end-to-end visibility for both caregivers and patients, enabling team members to better serve our patients, caregivers and communities. In 2019, Cleveland Clinic Supply Chain was recognized as the number two healthcare supply chain by Gartner, a global research and advisory firm. This is the fourth consecutive year Cleveland Clinic was included in Gartner's top 25 global healthcare supply chain list.
Sharing Sustainable Practices
We strive to serve as a thought leader and role model in the healthcare industry for sustainable practices. As a member of Practice Greenhealth (PGH), we join more than one-third of U.S. hospitals in committing to reduce our environmental impact and sharing best practices with our peers. We are a signatory to PGH's Environmentally Preferred Purchasing Pledge and actively participate in its market transformation working groups, which have goals to source safer chemicals and healthier foods. Our participation in these initiatives is ongoing throughout the year, and includes monthly calls with PGH, quarterly calls with market transformation groups, quarterly calls with regional groups to address geographic specific issues and sending caregivers to attend and present at PGH's annual, multi-day CleanMed conference.
In 2019, several of our caregivers attended and presented at CleanMed Nashville, including multiple Cleveland Clinic Sustainability caregivers. The Cleveland Clinic Sustainability supply chain project manager presented strategies for supplier Environmentally Preferable Purchasing (EPP) engagement and incorporation of environmental, social and governance (ESG) rating frameworks into purchasing decisions. For our leadership in sustainable procurement, PGH recognized Cleveland Clinic with its national Circle of Excellence Award for EPP in 2015, 2016, 2017 and 2019.
Phasing Out Foam
Phasing Out Foam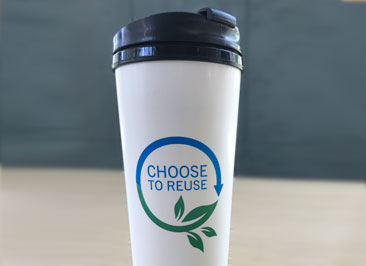 Each year, Cleveland Clinic uses more than 12 million disposable cups, or an average of 180 cups for every caregiver in the enterprise. In response to caregivers' feedback and passion for the health of our environment, in 2019 we committed to phasing out polystyrene foam items in Ohio, Florida, Nevada and London facilities starting on February 1, 2020.
Some of our facilities already took steps to phase out polystyrene foam products in 2019. In Ohio, the Beachwood Family Health and Surgery Center eliminated foam cups given to patients and caregivers outside of food service areas, and our Strongsville and Wooster family health centers also initiated phasing these out at their facilities. In Florida, Weston Hospital already completely phased out polystyrene foam items and replaced plastic straws with paper straws. Cleveland Clinic will be replacing the polystyrene foam items with paper products. To promote waste reduction and reuse, Cleveland Clinic Sustainability is sharing messaging with caregivers, providing reusable items as giveaways and working to increase the number of hydration stations at our facilities.
We also committed to reducing the availability of single-use plastic straws in concession areas starting on February 1, 2020. Straws will continue to be available by request and for all patients on hospital floors.
Healthcare Chainnovator
Healthcare Chainnovator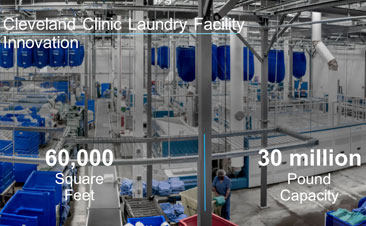 Laundry services play an important role in safety and healthcare delivery, and include clean linens for bedding, patient gowns and caregiver lab coats and scrubs. We identified a unique opportunity to team up with Evergreen Cooperatives when independent evaluators determined that no national linen service provider could meet Cleveland Clinic's requirements, and at the same time, the local Evergreen laundry co-op was ready to expand, but required significant investment for new equipment or facilities.
A worker-owned network of companies that operates as a nonprofit cooperative, Evergreen Cooperative offers a path to employment for people marginalized by past incarceration or living within six low-income neighborhoods in Greater University Circle. By working together, Cleveland Clinic and Evergreen Cooperative developed a unique operating model in Collinwood in which Cleveland Clinic owns the laundry facility, while Evergreen Cooperative Laundry (ECL) operates and staffs the plant. The result enabled the cooperative to expand and employ over 150 full-time employees, while Cleveland Clinic reduced laundry rates by 20% (due to the installation of new energy efficient equipment) and improved its fill rate from 30% to 100%. For its innovative Collinwood laundry plant solution with Evergreen Cooperatives, Cleveland Clinic was recognized with Gartner's 2020 Healthcare Chainnovator Award.
Local and Sustainable Food
Local and Sustainable Food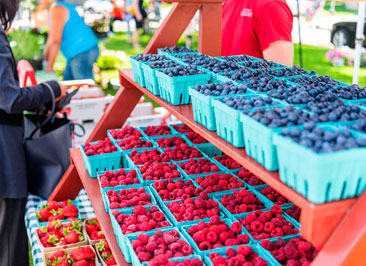 According to a 2016 report by The Food Trust, one in four residents in Cuyahoga County and half of Cleveland residents live in areas that lack access to healthy food.2
Cleveland Clinic provides food service offerings for millions of patients, visitors, and caregivers each year. Currently, 27% of food we buy for our main campus is local (sourced within 250 miles) or from farms and producers that use sustainable practices. Our goal is to collaborate with our on-site nutrition service providers to purchase 30% of our ingredients for main campus locally or from sources that use sustainable practices in 2020. Criteria we use to evaluate food we source include:
Health Care Without Harm's Sustainably-Raised Meat and Poultry guide
Practice Greenhealth's Healthy Beverage and Less Meat, Better Meat criteria
Third-party animal welfare certifications, such as Certified Humane and Global Animal Partnership
USDA-approved label claims
We have incorporated local and sustainable food criteria into our food service contracts to further our progress. Additionally, we have quarterly calls with our food service providers and work with them to gather product data and measure our impact.
Cleveland Clinic also wants to improve access to fresher, healthier foods for our patients, visitors, caregivers and surrounding communities to enjoy at home. Cleveland Clinic Sustainability, Wellness & Preventive Medicine and Community Outreach sponsor a community Farmers Market program, which includes a flagship market at main campus and supporting markets and farm stands at several of our regional hospitals and family health centers. To make the markets available to as many audiences as possible, we offer unlimited free or free parking up to one hour at all markets and the following USDA programs: Supplemental Nutrition Assistance Program (SNAP), WIC Farmers Market Nutrition Program (FMNP) and Senior Farmers Market Nutrition Program coupons. Our main campus farmers market receives an average of 48,000 visitors annually. Additionally, our cross-departmental Health and Wellness Committee meets monthly and works to identify ways to expand our offerings of healthy, nutritious foods to our patients, caregivers and visitors.
2 The Food Trust, "Food Access Raises Everyone: A Collaborative, Comprehensive Approach to a Healthier Cleveland and Cuyahoga County," accessed 4 June 2020, thefoodtrust.org/uploads/media_items/fare-report-final-lowres.original.pdf