Overview
Overview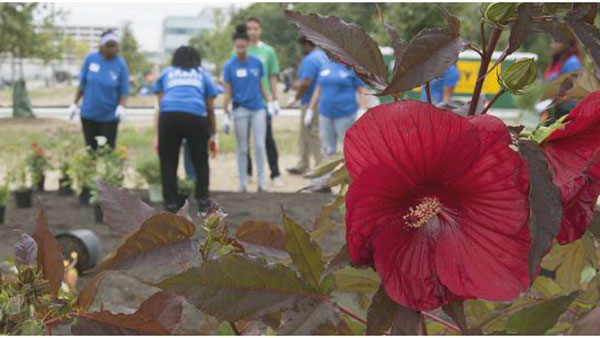 As a globally-recognized healthcare system for patient care, ethics and medical innovations, we have a unique platform from which to share best social, governance and environmental practices, which we do in part through this report. By publishing our sustainability and global citizenship report publicly each year, we seek to promote not only the adoption of sustainable practices, but also reporting frameworks that encourage organizations to engage with their stakeholders regularly and transparently. As leaders in the healthcare sector, we continue to drive innovation, share successes and challenges and identify opportunities to collaborate with like-minded organizations to magnify our collective impact.
Industry Impact
Industry Impact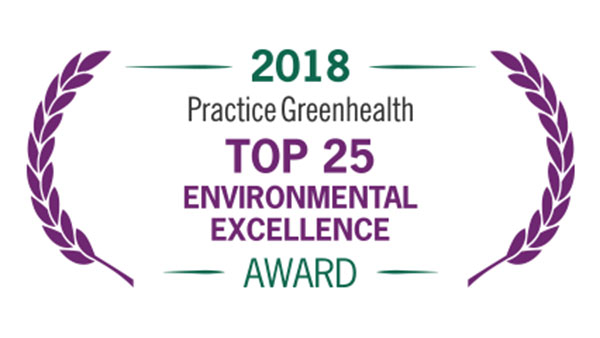 Since 2007, Cleveland Clinic has been a proud member of Practice Greenhealth (PGH), the nation's leading community for healthcare organizations committed to sustainable practices. Through this collective, we work alongside our peers to elevate and address the most pressing environmental and social issues impacting public health today. In addition to focusing on energy, water, waste, emissions, green building and environmentally preferred purchasing, we devote effort to issues unique to healthcare such as reducing the resource intensiveness of operating rooms and phasing out specific chemicals commonly found in medical products. We share our successes with other PGH members through case studies, webinars, conferences, regularly scheduled meetings and impromptu communication.
PGH recognizes its members' sustainability efforts through their annual awards. Every year since 2014, PGH has acknowledged Cleveland Clinic with its Top 25 Environmental Excellence award, their highest honor for hospitals leading the industry in all-around sustainability performance. Since 2008, PGH has recognized Cleveland Clinic hospitals and family health centers across the enterprise with various awards spanning 15 different categories for our sustainability initiatives.
Federal Engagement
Federal Engagement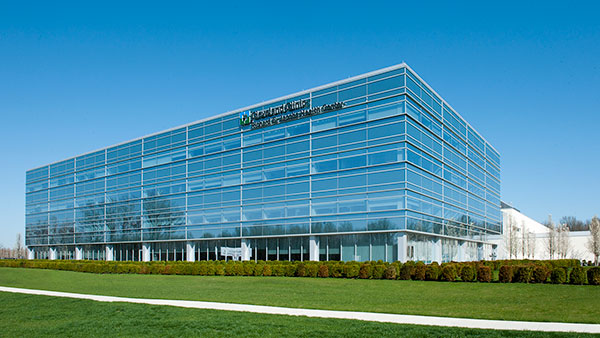 Cleveland Clinic participates in two voluntary federal initiatives as part of our energy reduction strategy: the ENERGY STAR program, a joint effort of the Environmental Protection Agency (EPA) and the Department of Energy (DOE), and the Better Buildings Challenge, a DOE program.
ENERGY STAR provides tools and resources for organizations, and certifications for homes and products with the goal of driving energy efficiency. The Office for a Healthy Environment (OHE) and facility managers regularly use ENERGY STAR's Portfolio Manager, a cost-free online data management platform, for tracking building-level energy use metrics. This tool enables us to easily track each facility's performance since 2010 through a specialized Cleveland Clinic energy use intensity template.
As a Corporate Partner of the DOE's Better Building Challenge, Cleveland Clinic set a goal to reduce energy use in our portfolio of buildings by 20% from our 2010 baseline within a decade. To support this goal, Cleveland Clinic reports facility energy use data that the DOE shares publicly every six months and uses to benchmark our performance with similar facilities in the healthcare industry. As of the end of 2018, we were excited to have achieved 19% of our 20% energy reduction goal.
Local Collaboration
Local Collaboration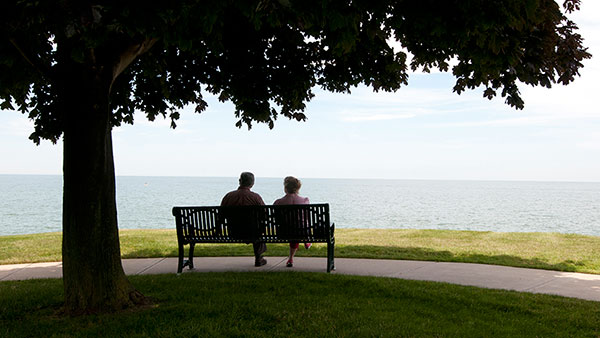 We support the City of Cleveland's efforts to transform Cleveland into a thriving green city on a blue lake and collaborate with the Mayor's Office of Sustainability on initiatives such as Sustainable Cleveland 2019, the Cleveland Tree Plan and the Cleveland Climate Action Plan. Our participation includes serving on committees, sending caregiver representatives to meetings and annual summits, providing financial support and aligning our sustainability goals and initiatives with those of the City.
In 2018, Jon Utech, Senior Director of the Office for a Healthy Environment, served on the Climate Action Plan Advisory Committee to provide support and expertise for the City's five-year update of its 2013 Climate Action Plan. The City of Cleveland refreshed the plan to reaffirm its commitment to climate action. It includes extensive input from local neighborhoods, celebrates updates since the plan's inception and establishes four cross-cutting priorities—social and racial equity; good jobs, green jobs; resilience to the impacts of climate change and business leadership—to support the plan's five focus areas:
Green Building & Energy Efficiency
Clean Water & Vibrant Green Space
Clean Energy
More Local Food, Less Waste
Sustainable Transportation
Enterprise Leadership
Enterprise Leadership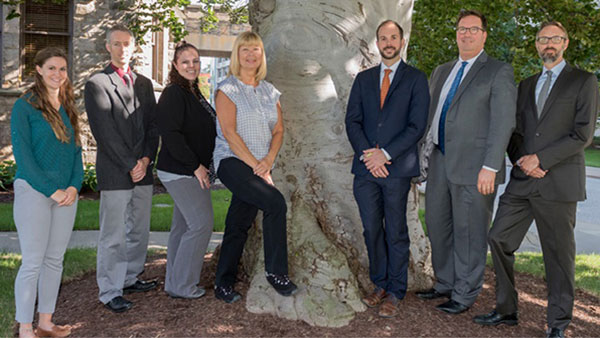 Cleveland Clinic's Office for a Healthy Environment (OHE) is a growing team of individuals responsible for measuring and managing Cleveland Clinic's environmental impacts and developing the organization's sustainability strategy. In 2018, we added two new positions responsible for advancing green building and sustainable procurement initiatives for a total of seven team members.
In addition to the OHE, we have 23 caregiver-led green teams located at all major facilities in our health system. Responsibilities of our green teams include:
Cultivating a positive, conservation mindset through facility-specific education, outreach and role-modeling
Delivering and measuring results toward site-specific and system-wide goals, such as diverting 50% of non-hazardous waste to landfill and reducing energy use by 20% from our 2010 baseline by 2020
Documenting successes and best practices to share with other green teams and healthcare systems
Green teams include caregivers at all levels of the organization and across all departments, and convene regularly, including for monthly system-green team meetings with a member of our OHE team dedicated to supporting their efforts. Green team advocacy efforts in 2018 included making holiday ornaments out of upcycled waste, community cleanup events, pollinator gardens, lunch and learns on recycling, educational energy savings displays, removing excess waste bins to promote recycling and lights out campaigns to reduce energy use after hours.
To recognize individuals across the organization that are taking action each day to make a positive environmental impact, the OHE created an EcoCaregiver award in 2018. The first recipient of the award, Stuart Rayl, is a champion in Facilities Engineering working to help us achieve our goal of recycling or reusing 100% of our non-hazardous waste by ensuring that all scrap metal gets recycled, from pipes and paint cans to large steel doors.
Beyond our green teams, we strive to engage all caregivers in our sustainability efforts through our EcoCaregiver™ employee engagement program. As part of this program, all new caregivers complete a mandatory online training module, Energy Savings and You, which provides an overview of our energy conservation goals, the important role each caregiver plays in helping us achieve these goals, ways to respond during an energy shortage and actions caregivers can take to reduce energy in their workspaces. Additionally, the OHE frequently partners with other departments to further our sustainability efforts, such as caregivers on our facilities team to support utility tracking and tree plantings.
Thought Leadership
Thought Leadership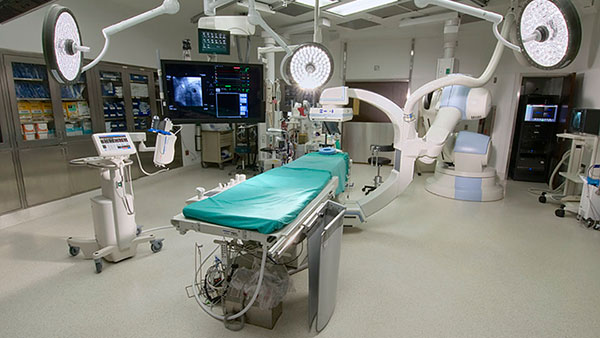 In 2012, Cleveland Clinic established the Ken Lee Memorial Fund to honor the memory of Ken Lee, MD, an award-winning surgeon passionate about sustainability. Each year, the fund sponsors a fellow that completes a project for our Greening the Operating Room committee and a lecture from a thought-leader in sustainability to inspire and engage our caregivers.
In 2018, Cleveland Clinic welcomed Robin Guenther, Principal of Perkins+Will and Senior Advisor to Health Care Without Harm, to its main campus as its Ken Lee lecturer. A renowned designer, author and speaker on sustainable healthcare architecture, Robin is an active advocate and influencer of green building policies and standards. During her visit, Robin challenged Cleveland Clinic caregivers to think about building design as a health strategy and to consider the material, energy and chemical impact of design and building choices, elaborating on best practices from her own experience in healthcare. As a result of her lecture, we strengthened our green building efforts and embedded sustainability criteria in more than 20 design standards.