Community Benefit
Community Benefit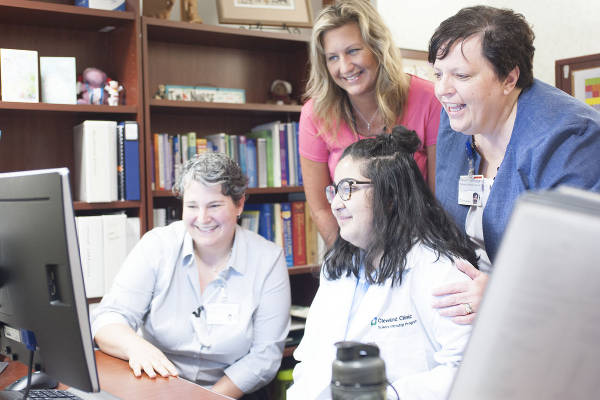 Cleveland Clinic supports local communities through the provision of accessible healthcare services, educational programming, community health initiatives and research funding that leads to medical advancements and cures. For example, in 2018 our team interacted with more than 15,594 community members through health and wellness education programming and provided over 2,267 free screenings at community events. We engaged at least 8,421 students across our footprint in school-based and connected learning programs, and mentored 226 students through our clinic-based internship programs.
Community Benefit includes activities or programs that improve access to health services, enhance public health, advance generalizable knowledge and relieve government burden. The primary categories for assessing Community Benefit include Financial Assistance, Medicaid Shortfall, Subsidized Health Services, Outreach Programs, Education and Research.
The Community Benefit we provide includes all health system operations in Ohio, Florida and Nevada.
Community Health Needs Assessments
Community Health Needs Assessments
We recognize that each community is unique in its needs and strengths. To this end, each Cleveland Clinic hospital has conducted comprehensive community health needs assessments in accordance with Internal Revenue Code Section 501(r). These assessments provided a foundation for understanding of the current and future health needs of our neighbors, from which we have developed local strategies to deploy programming, medical services and educational resources.
Economic Impact
Economic Impact
As the largest employer in Northeast Ohio and the second largest employer in the state, we are uniquely positioned to drive positive change in the region's economic, public and environmental health. We are committed to driving innovation in healthcare, offering meaningful employment and continuing to invest in research, education and clinical services in our neighboring communities.
A Fresh Start for Laundry Services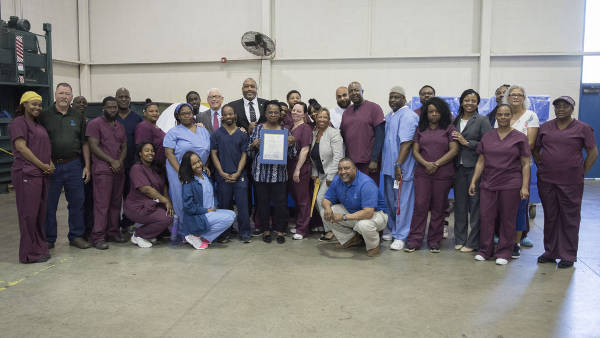 Each year, Cleveland Clinic produces 19 million pounds of laundry. In 2018, we partnered with Evergreen Cooperative Laundry to develop a more sustainable solution for our laundry needs. A worker-owned enterprise launched in 2008 by a working group including the Cleveland Foundation, the Cleveland Clinic, University Hospitals, Case Western Reserve University and the municipal government, the Evergreen Cooperative Initiative's goal is to create living-wage jobs in six low-income neighborhoods in Greater University Circle. Evergreen offers a path to employment for people marginalized by past incarceration or living below the poverty line. Our partnership with Evergreen will add over 100 new employees, tripling the workforce at Cleveland Clinic's laundry facilities in the Collinwood neighborhood of Cleveland. Additionally, Evergreen's facility, the first LEED Gold commercial laundry facility in the region, supports our commitment to reducing our environmental impact with its highly efficient laundering equipment that minimizes energy and water use.
Local and Diverse Spending
Local and Diverse Spending
One way we care for the communities in which we serve is by supporting diverse and local suppliers. Through our Supplier Diversity strategy, we use our purchasing power as a force for good, driving economic inclusion by attracting, supporting and partnering with diverse business enterprises. In 2018, we were proud to increase our diverse supplier spend by 30% from last year and to invest approximately one-third of our total procurement spend on suppliers within Cuyahoga Country.
Cleveland Clinic is dedicated to increasing procurement opportunities for businesses that are at least 51% owned and operated by minorities, women, veterans, service-disabled veterans, individuals identifying as LGBTQ and/or are Historically Under-utilized Business Zone (HUBZone) certified.
Supporting tactics of our Supplier Diversity Strategy include:
Identifying and communicating favorable conditions enterprise-wide for diverse businesses, including Tier II opportunities with our contracted vendors
Fostering continued development and growth of diverse suppliers by providing educational resources and mentorship
Creating a network of support and targeted programming for diverse businesses by collaborating with allies in professional organizations, as well as local, state and national government leadership
Since 2010, we have spent more than $970 million with certified diverse suppliers across all 72 service and product categories.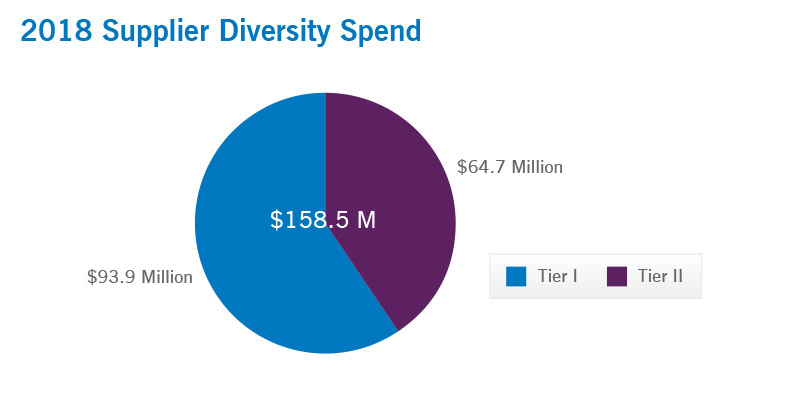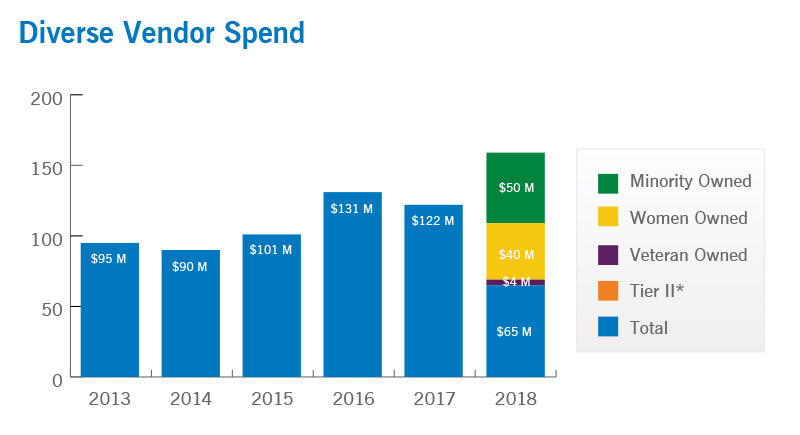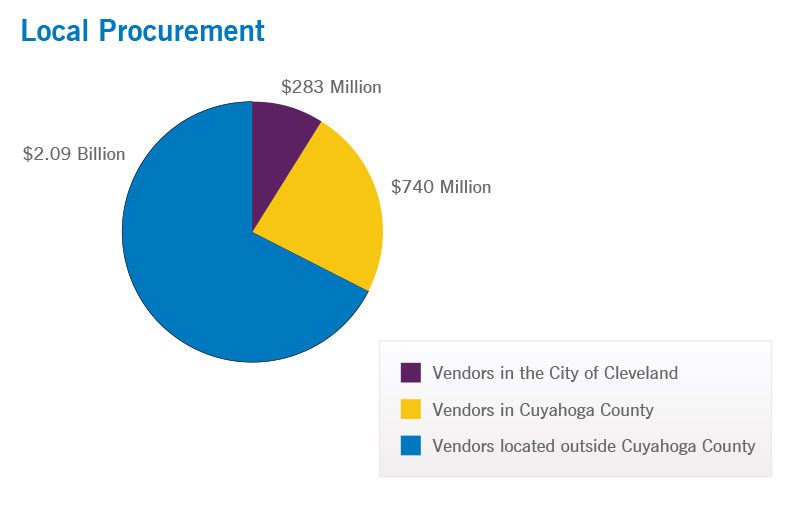 Mobile Food Pantry
Mobile Food Pantry
The Mobile Pantry at Cleveland Clinic's
Stephanie Tubbs Jones Health Center (STJHC)
was one of the first Food as Medicine programs started by a health system in collaboration with the Greater Cleveland Food Bank. Through this program, volunteers distribute free fruits and vegetables on the 4th Saturday of each month to the community surrounding STJHC, a community in which many families fall below the poverty line and lack easy access to grocery stores and fresh produce. In addition to meeting a primary need for food, volunteers strive to address health concerns and provide wellness services to the community during the Mobile Pantry by inviting residents to participate in cooking and exercise demonstrations, talk with our navigators about health services and visit vendors for educational opportunities. Studies have shown that by increasing consumption of fresh produce, individuals can reduce the risk of many chronic health conditions, such as diabetes, hypertension and high cholesterol. In 2018, STJCH's Mobile Food Pantry volunteer team, comprised of community members and Cleveland Clinic caregivers, served 1,454 families.