Overview
Overview
Six in ten Americans live with one or more chronic diseases, such as heart disease and diabetes, which are the leading drivers of healthcare costs and most of which are preventable.1 For example, according to the Centers for Disease Control and Prevention's National Center for Chronic Disease Prevention and Health Promotion, cigarette smoking and lack of physical activity are key risk factors for chronic disease and cost the United States $287 billion annually.2
Cleveland Clinic's Wellness & Preventive Medicine is dedicated to empowering individuals to achieve optimal well-being through education, resources and incentives that encourage them to be more active, eat healthier, avoid tobacco and better manage stress. We provide many resources, including programs, recipes, videos, events, newsletters and more to promote prevention and healing.
---
1 Centers for Disease Control and Prevention's National Center for Chronic Disease Prevention and Health Promotion, "Emergency Preparedness for People with Chronic Diseases," 11 February 2019, accessed 10 September 2019, cdc.gov/chronicdisease/index.htm.
2 Centers for Disease Control and Prevention's National Center for Chronic Disease Prevention and Health Promotion, "Health and Economic Costs of Chronic Diseases," 11 February 2019, accessed 6 September 2019, cdc.gov/chronicdisease/about/costs/index.htm.
Healthy Choice Premium Discount Program
Healthy Choice Premium Discount Program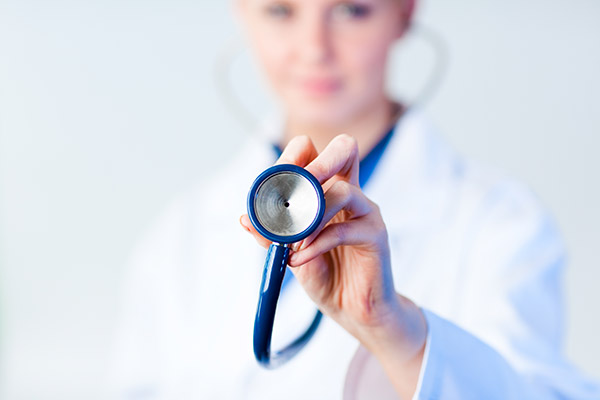 The Healthy Choice program is a way for Cleveland Clinic individuals who are members of our Employee Health Plan (EHP)—which manages over 102,000 members—to take charge of their well-being. Members who voluntarily participate in the Healthy Choice program can improve their health and receive up to 30% off their premiums by meeting personalized annual medical, nutrition and fitness goals. To support EHP participants' weight management goals, we offer free and flexible eCoaching tailored to meet each individuals' schedule. In 2018, close to 50,000 caregivers and spouses were eligible for the Healthy Choice premium discount program. They are encouraged to participate by either tracking steps and activity levels, or participating in one of the chronic disease management programs depending on their health status.
Each member who participates in Healthy Choice interacts with the program through a personal portal where they can view their goals, track progress from their wearable devices such as Fitbit or Garmin step counters and challenge their coworkers to fitness competitions. We are currently recording more than 30,000 EHP participant devices through Healthy Choice, and in 2018 our members collectively strolled 18 million miles—the equivalent of walking to the moon and back again 37 times.
Between 2009 and 2018, EHP's costs have risen far less than the national average for employer-sponsored health plans. We have seen a decrease in our inpatient admission rates and emergency department use for our members, including members with diabetes, hypertension and asthma. As part of our commitment to health and wellness, Cleveland Clinic does not hire tobacco users or allow tobacco use at any of its facilities. Over the last decade, the number of confirmed smokers, both spouses and employees, has dropped 10.7% to 5.5%. Since the inception of the Healthy Choice program, EHP has avoided over $800 million in healthcare costs, and has been able to offer low premiums to our members. Healthy Choice has contributed to this result by encouraging our members to improve their health and well-being.
Healthy Living
Healthy Living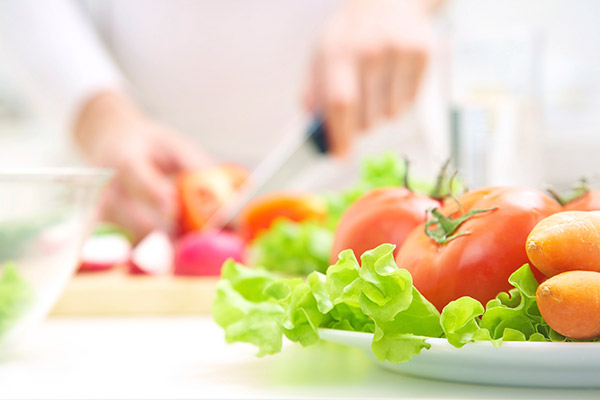 Physically Fit
We offer caregivers free use of on-site fitness centers and discounted memberships at various gyms in the area through our Total Rewards program, our employee benefits package. We also offer a Group Exercise Program to help caregivers get energized, stay motivated and achieve their fitness goals. These free group exercise classes provide a variety of workouts at varying difficulty levels ranging from high-intensity cardio to low-impact yoga or aquatics. Caregivers can also opt to participate in Personal Training sessions for a fee at our Walker Fitness Center on Cleveland Clinic's main campus.
We also offer an array of sunrise, sunset and lunch-time yoga classes for caregivers across the enterprise, including several complementary classes. Cleveland Clinic Yoga is unique because it is a stress management tool that that is user-friendly and offered in an environment that emphasizes comfort, safety and respect for all who attend. Our instructors walk participants through traditional postures of yoga and offer modifications to ensure everyone can safely and comfortably participate and benefit from the practice. To accommodate more schedules, caregivers can also access four online yoga on demand segments of varying lengths to practice when and where it is most convenient for them.
Healthy Eating
Eating well is the cornerstone of a healthy lifestyle. Cleveland Clinic is dedicated to providing evidence-based healthy food options for patients, visitors and caregivers. A healthy diet can help decrease chronic illness, disabilities and reduce the costs of health care in the communities we serve.
In 2018, Cleveland Clinic launched the Foods that YOU Love That Love YOU Back program. This program focuses on providing foods and beverages that are healthy and delicious. Phase I of this program targeted the reduction and/or elimination of the following items in prepared and/or sold food and drink items at all Cleveland Clinic facilities: Trans Fat, Fried Foods, High Fructose Corn Syrup and Beverages with Added Sugar or Syrup.
This is just the first step in an ongoing process to ensure patients, visitors and caregivers are making the healthiest food selections possible. In addition to Phase I items, our goal is to reduce or eliminate all food and drink offerings containing the below items by 2020:
Non-100% whole grains
Sodium (greater than 100mg per serving)
Saturated fats (greater than 4mg per serving)
Processed red meats
Educational Programs
Cleveland Clinic caregivers have access to programs such as Wellness Grand Rounds, a bi-monthly, one-hour presentation given by an expert in the field of wellness. Patients and caregivers are encouraged to attend the Wellness Connection, a monthly half hour presentation by various wellness professionals. Through our six-week, online Stress Free Now program, caregivers have access to weekly relaxation tools, educational topics and daily strategies to decrease stress, build resilience and increase energy. Two versions of the program are available to address the unique needs of both caregivers that work in clinical and non-clinical environments. Cleveland Clinic also offers a suite of online courses available to caregivers and the public to improve stress management, sleep habits and dietary choices.
Wellness Champions
The Wellness Champion Program acts as an extension of our Employee Wellness team and is a collaborative effort of caregivers across the Cleveland Clinic network who lead by example through their enthusiastic commitment to wellness. Wellness Champions help to support the efforts of Employee Wellness by providing resources, information and healthy opportunities to their fellow caregivers.
Wellness Champions help to carry out wellness initiatives by overseeing and developing programs within their work sites. They serve as a contact person for their area facilitating events with the assistance of other Wellness Champions and Employee Wellness. Wellness Champions also act as a driver for building a culture of health and encouraging participation in wellness programs.
Healthy Environments
Healthy Environments
Green Transit
Our Office for a Healthy Environment offers incentives to encourage caregivers to reduce their transportation footprints and support cleaner air. For example, caregivers can receive a 20% parking discount for driving high-efficiency vehicles, as well as rebates on the purchase of a fuel efficient, hybrid or electric vehicle (up to $1,000 on a new vehicle or $500 on a used vehicle). Additionally, through our Gohio commute platform, we encourage caregivers to carpool and take alternative transit to work. The platform makes it easy for caregivers to coordinate schedules with nearby colleagues who they may have never met before. For caregivers who opt to bike to work, we provide access to bike racks and shower facilities.
Flexible Work Arrangements
To foster an environment in which caregivers can achieve a healthy work-life balance, we offer flexible arrangements to caregivers when possible, such as a "parent shift" for caregivers that need to leave early to pick up their children from school or daycare, telecommuting to offsite meetings, working from home, condensed work weeks and allowing caregivers to flex when they start and end their day to accommodate other engagements. Through our Employee Health Plan, many caregivers can schedule healthcare appointments at their work site and at times most convenient for them.
Encouraging Family Fun
We plan events and activities across the enterprise throughout the year to provide opportunities for caregivers to enjoy local community assets with family and fellow caregivers.
In 2018, 33,000 thousand caregivers attended Cleveland Clinic's first-ever Family Day. Held at Progressive Field, home of the Cleveland Indians, caregivers and their families spread throughout the main concourse of the ballpark for dozens of activities and food stations. Attendees roamed and played on the field, in the Kids' Clubhouse and everywhere in between. Family Day guests were able to meet and take photos with current and former players throughout the ballpark.
The Office of Caregiver Experience also had booths to collect feedback about our workplace from caregivers and their families. Attendees who posted photos to Twitter or Instagram using #CCFamilyDay could see them printed and arranged together in a mosaic later installed for display on the main campus Miller Family Pavilion.
"We have an enormous responsibility at Cleveland Clinic to care for people. We care for patients, we care for our caregivers and we care for their families. We are all here for each other and that is what we celebrate today."
– Tomislav Mihaljevic, MD, CEO & President
That, of course, was the purpose of Family Day—to say "thank you" to caregivers for what they do every day and to make their families feel welcomed as part of Cleveland Clinic.
Discount Programs for Employees
Cleveland Clinic also features an extensive employee discount program for caregivers across our various locations. For example, we negotiated an exclusive discount ticket offer for caregivers for Cedar Point Amusement Park in Sandusky, Ohio. This program is very popular with more than 20,000 tickets purchased annually. Caregivers have stated that this program enabled their families to attend and enjoy the park at an affordable price.
Other discount programs provided throughout the year include TicketsatWork®, a program which allows caregivers to explore reduced ticket prices for Playhouse Square, Disney, Cleveland Orchestra, Blossom Music Center, the Rock & Roll Hall of Fame & Museum, Cleveland Cavaliers, Cleveland Indians and other family events and venues. Employee discounts are also available for travel, restaurants and for some electronics and mobile phone carrier products with the goal of providing something for everyone. In 2018, our caregivers saved an estimated $1.5M through these extensive discount programs, which helped to provide some relaxation, enjoyment and balance throughout the year.
A Calming Environment
By including the arts in the healthcare setting, we aim to create an atmosphere that provides comfort, elevates the spirit and affirms life and hope. We established our Arts Program in 2006 and officially formed our Arts & Medicine Institute in 2008 to integrate the visual arts, music, performing arts, research and programs to promote healing and enhance the lives of our patients, families, visitors and caregivers.
From hearing a youth choir in the lobby to seeing a larger-than-life sculpture to playing instruments with a certified music therapist, we strive to provide emotional and spiritual support through uplifting experiences that work in concert with our exceptional medical care. For example, Taussig Cancer Center at main campus includes art and music therapy spaces; a wellness center for reiki, reflexology, guided imagery, facials and other aesthetic services; and a spiritual area with views to the outdoors where patients and families can go for prayer, reflection and meditation. Caregivers, visitors and patients of all faiths may also request services from our Spiritual Care Department, which provides holistic and compassionate care through our clinically trained chaplains, holistic nurses and Family Liaisons.