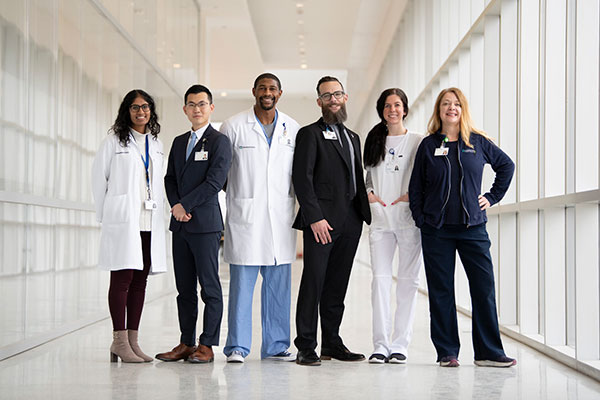 About the 2021 Report
Cleveland Clinic is proud to present its 12th consecutive annual sustainability and global citizenship report — Serving Our Present, Caring for Our Future. This report covers our activities and progress on our most significant environmental, social and governance issues in calendar year 2020. As a leading healthcare organization committed to sustainability and transparency, we measure our progress in accordance with the UN Global Compact's Ten Principles, UN Sustainable Development Goals and the Global Reporting Initiative standards.
Learn More
View Previous Reports
View Previous Reports
The 2021 report is our 12th consecutive Communication on Progress and reflects our work in the 2020 calendar year.
Report Disclosure Index
Report Disclosure Index
This index includes our GRI disclosures, table of U.N. Global Compact Principles, and UN Sustainable Development Goals with the appropriate links to the corresponding sections of the online report.
Read More