Police Officer
Police Officer
Police Officer of the Year - Officer Eric Hudson
Police Officer Eric Hudson joined Cleveland Clinic Police Department (CCPD) in 2003 as an Armed Security Officer. He was promoted to Police Officer in 2012, after graduating from Cleveland Heights (Ohio) Police Academy.
Earning one of his class's top state board academic scores (97 percent), Officer Hudson also was highly recognized for completing his state board 1.5-mile run in 9 minutes, 21 seconds — the fastest in his class's 30- to 40-year-old age bracket. He was Sergeant-at-Arms of his class and was the first Sergeant-at-Arms to be chosen to speak at a Cleveland Heights Police Academy graduation ceremony.
Officer Hudson is a Law Enforcement Fitness Specialist certified by The Cooper Institute. With a passion for helping his fellow officers stay fit and maintain a healthy lifestyle, he started a successful workout class called BAND (Body and Nutrition Development) Camp within the CCPD.
He also is a certified Field Training Officer and trains new CCPD recruits.
In 2014 Officer Hudson was assigned to Cleveland Clinic Lutheran Hospital. Soon after, he traveled to Anniston, Alabama to become HERT train-the-trainer certified. Today he is a member of Lutheran Hospital's HERT team and the CCPD CIRT team. He has also received advanced tactical training for crisis situations, including Code Violets and Active Shooter.
Nurse
Nurse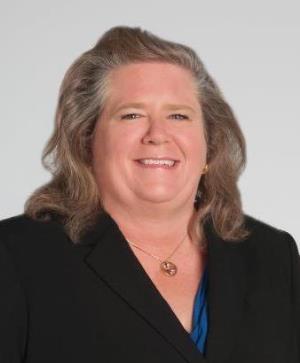 Nurse of the Year - Donna Oliver, MBA, BSN, RN
Nurse Manager, Specialty Transplant Unit
Donna Oliver is Nurse Manager of Cleveland Clinic's 34-bed Specialty Transplant Unit. Since March 2016, she has overseen the unit's registered nurses, nursing assistants and health unit coordinators in addition to their efforts in quality, safety and patient experience. Previously, Donna was Nurse Manager of the Medical-Surgical Gastroenterology/Hepatology Unit, where, within one year, she achieved a marked increase in quality and patient safety measures and realized double-digit percentage increases in top-box HCAHPS scores.
Donna started at Cleveland Clinic in 1998 as a staff nurse at Hillcrest Hospital. She soon became a Nursing Supervisor, and later a Nurse Manager in the Medical-Surgical Cardiac Step-Down Unit. In 2008, she was named Hillcrest Hospital's Healthcare Worker of the Year, as well as a Top 5 Healthcare Worker of the Year by the Ohio Hospital Association.
In 2011, Donna became a Director in Cleveland Clinic's Office of Patient Experience, leading managers from regional hospitals and family health centers to develop, train and implement patient experience initiatives.
She earned a Bachelor of Science in Nursing from Cleveland State University in 2005 and a Master of Business Administration from University of Phoenix in 2007. Currently, she is pursuing a Master of Science in Nursing through Chamberlain College of Nursing. She is a member of the American Nurses Association and The Honor Society of Nursing, Sigma Theta Tau International.
Clinical Research
Clinical Research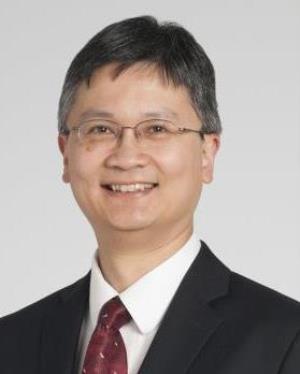 Scientific Achievement - Clinical Research - W.H. Wilson Tang, MD
Director, Center for Clinical Genomics
Staff Cardiologist and Research Director, Section of Heart Failure and Cardiac Transplantation Medicine,
Sydell and Arnold Miller Family Heart, Vascular & Thoracic Institute
Professor, Cleveland Clinic Lerner College of Medicine
With a degree from Harvard Medical School and residency and research fellowship training from Stanford University, Dr. Tang came to Cleveland Clinic in 2000 to complete fellowships in cardiovascular medicine and heart failure/transplantation. He joined Cleveland Clinic staff in 2004 as a heart failure and transplant cardiologist specializing in cardiomyopathy.
Dr. Tang's primary research interest is the heart's interaction with other organs during heart failure. He is credited with unraveling the contemporary understanding of cardio-renal syndrome, including recognizing venous congestion and intra-abdominal pressure as key determinants. His clinical research also has helped refine clinical decision-making and treatment strategies for heart failure, including bedside interpretation of blood and imaging biomarkers, and optimization of implanted cardiac devices. Over the past 5 years, Dr. Tang has led a city-wide effort to participate in innovative clinical trials as part of the national Heart Failure Clinical Trials Network.
Dr. Tang also is a staff member of the Department of Cellular and Molecular Medicine at Lerner Research Institute, receiving funding from the National Institutes of Health, American Heart Association and American College of Cardiology. His translational research focuses on understanding mechanisms through which inflammation, oxidation and nitrative stress contribute to progression of heart failure and cardiomyopathy. His seminal contributions include working with Stanley Hazen, MD, PhD, Head of Department of Cellular and Molecular Medicine at Cleveland Clinic, to understand intestinal microbiota-related metabolomic pathways in cardio-renal diseases.
Since 2015, Dr. Tang has been Director of Cleveland Clinic's Center for Clinical Genomics to empower caregivers across Cleveland Clinic Health System towards delivering precision medicine. He also oversees GeneBank and Biobank studies to investigate genetic and metabolomic determinants of heart diseases.
In addition to his individual research, Dr. Tang has contributed extensively to building Cleveland Clinic's clinical research infrastructure. As Chair of the Research Programs Committee for 7 years, he established a rigorous peer-review process to enable researchers and teams across the institution to translate scientific investigations to the bedside. Dr. Tang has also served as Director for the Clinical Research Unit for the Clinical and Translational Science Collaborative of Cleveland, interfacing with researchers in facilitating the conduct of human clinical studies.
Dr. Tang has authored more than 500 peer-reviewed scientific manuscripts, editorials and book chapters, including the latest national heart failure guidelines. In 2013, he was inducted into the American Society of Clinical Investigation, one of the nation's oldest and most respected honor societies for physician-scientists. He also is a Fellow of the American College of Cardiology and a Fellow of the American Heart Association.
Basic Science
Basic Science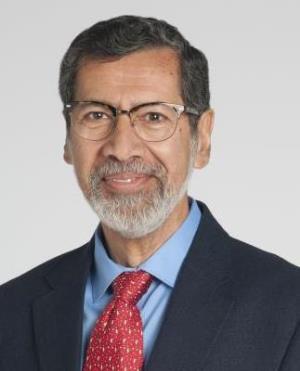 Scientific Achievement - Basic Science - Ganes Sen, PhD
Staff, Department of Immunology, Lerner Research Institute
Professor, Cleveland Clinic Lerner College of Medicine
Dr. Sen holds the Thomas Lord Chair of Molecular Biology at Cleveland Clinic's Lerner Research Institute. Formerly the Chair of the Department of Molecular Genetics, he is currently a staff member in the Department of Immunology and also a Professor of molecular medicine at Cleveland Clinic Lerner College of Medicine.
Born and educated in India, Dr. Sen later earned a doctorate in biochemistry from McMaster University in Canada and then was awarded a Medical Research Council Postdoctoral Fellowship at Yale University. He served on the faculty of Memorial Sloan-Kettering Cancer Center and Cornell University for 10 years before moving to Cleveland Clinic in 1988, where he formed a strong cytokine research group.
Today, Dr. Sen leads a vibrant research program supported by multiple grants from the National Institutes of Health (NIH). His current research focuses on innate immune response to viral infections. He has studied extensively how interferon synthesis is triggered in cells and how interferon protects us from viral diseases.
For his contributions to interferon research, he received the Milstein Award from the International Society for Interferon and Cytokine Research and the Boltzmann Award from the European Cytokine Society.
Dr. Sen is a fellow of the American Academy of Microbiology and American Association for Advancement of Science. He has contributed to the scientific peer-review system by serving on various NIH grant review panels and journal editorial boards. As a mentor, he has trained many young scientists who have excelled as independent investigators.
Master Educator
Master Educator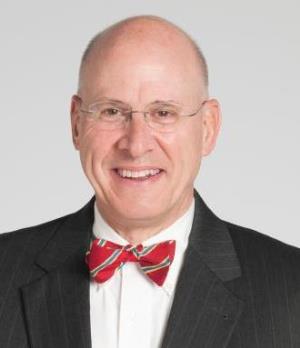 Master Educator - James Stoller, MD, MS
Chairman, Education Institute
Associate Chief Learning Officer
Professor, Cleveland Clinic Lerner College of Medicine
Staff, Respiratory Institute
Dr. Stoller is Chairman of the Education Institute and Associate Chief Learning Officer at Cleveland Clinic. He holds the Jean Wall Bennett Professorship of Medicine at Cleveland Clinic Lerner College of Medicine and the Samson Global Leadership Academy Endowed Chair. He also is a pulmonary/critical care physician in Cleveland Clinic's Respiratory Institute, where he formerly was Head of Respiratory Therapy.
In 1979, Dr. Stoller earned a medical degree from Yale University School of Medicine and later completed an internship and residency at Peter Bent Brigham Hospital in Boston. He then completed several fellowships in pulmonary medicine, clinical epidemiology and respiratory intensive care before joining Cleveland Clinic in 1986.
Throughout his career at Cleveland Clinic, Dr. Stoller has served as Vice Chairman of the Division of Medicine, Associate Chief of Staff, and Executive Director of Leadership Development.
His clinical research has focused on chronic obstructive pulmonary disease, especially alpha-1 antitrypsin deficiency, and on strategies of care delivery, especially respiratory therapy. He has authored or edited more than 15 books, nearly 300 peer-reviewed reports and more than 100 abstracts, and serves as a reviewer and contributor to a number of national and international publications.
Over the years, Dr. Stoller has been invited to speak extensively and has been honored with numerous awards, including being named the 27th Egan Lecturer by the American Association for Respiratory Care and receiving the Forrest M. Bird Lifetime Scientific Achievement Award from the American Respiratory Care Foundation. He has delivered endowed lectureships at Pennsylvania State University and Ohio University, and was acclaimed as the Best Morning Report Teaching Attending by Cleveland Clinic's Division of Medicine.
In 2001, Dr. Stoller earned a Master of Science in organizational development and analysis from Case Western Reserve University (CWRU). His organizational development activities have included co-directing the "Leading in Healthcare" course for Cleveland Clinic faculty, and his research focuses on the impact and outcomes of leadership development training in healthcare.
He currently serves as a professor of organizational behavior at CWRU's Weatherhead School of Management and, in 2015, was honored with the Annual Scholarship in Teaching Award by CWRU School of Medicine.
Dr. Stoller is a Fellow of the American College of Physicians, American College of Chest Physicians and American Association for Respiratory Care.
Master Clinician
Master Clinician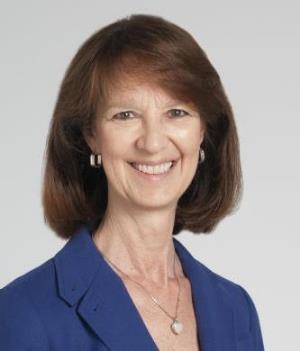 Master Clinician - Susan Rehm, MD
Vice Chair, Department of Infectious Disease
Executive Director, Physician Health
Professor, Cleveland Clinic Lerner College of Medicine
Dr. Rehm joined Cleveland Clinic staff in 1983, after earning a medical degree from the University of Nebraska and completing a Cleveland Clinic residency in internal medicine and fellowship in infectious disease. She was a member of Cleveland Clinic's Board of Governors from 1994 to 1998, served as Associate Chief of Staff from 1997 to 2005, and then became Vice Chair of the Department of Infectious Disease and Executive Director of Physician Health.
A prolific researcher and author, Dr. Rehm's clinical research interest is endocarditis and infected cardiac devices, as well as the administration of parenteral antibiotics outside the hospital. She is credited with establishing Cleveland Clinic's community parenteral antibiotic therapy (CoPAT) program, allowing patients to recuperate at home while receiving IV antibiotics.
Throughout her career, Dr. Rehm has been active in medical education, conducting numerous workshops and webinars, and receiving many visiting professorships. She served as Program Director for Cleveland Clinic's Infectious Disease Fellowship and its Internal Medicine Residency Program. Currently, she is a Professor of Medicine at Cleveland Clinic Lerner College of Medicine.
As Executive Director for Physician Health, Dr. Rehm administers well-being, medical leave and impairment programs. She holds a certificate in executive coaching from Case Western Reserve University's Weatherhead School of Management.
From 2004 to 2015, Dr. Rehm was Medical Director of the National Foundation for Infectious Diseases, a nonprofit organization that educates professionals and the public about causes and treatment of infectious diseases.
Dr. Rehm is a fellow of the Infectious Diseases Society of America and American College of Physicians.