Upcoming Events
Upcoming Events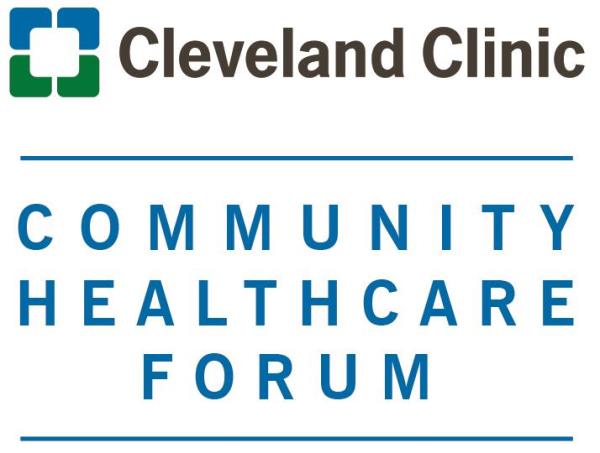 Our National Healthcare Transformation
Monday, October 23, 2017 | 5:30 p.m.
4:30 p.m. | Registration Begins
Reception to Follow
Huntington Convention Center of Cleveland
Exhibit Hall B
1 St. Clair Ave. NE
Cleveland, OH 44114
Complimentary valet parking provided at the St. Clair entrance.
Community Healthcare Forum: Our National Healthcare Transformation
The Cleveland Clinic Community Healthcare Forum is a new series of events taking place at the Global Center for Health Innovation aimed at discussing relevant topics in the healthcare world.
Register Now
Speakers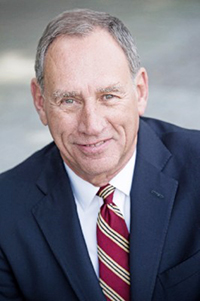 Toby Cosgrove, MD
Cleveland Clinic CEO and President
Toby Cosgrove, MD, is CEO and President of Cleveland Clinic. He leads an $8 billion healthcare system comprised of the Cleveland Clinic, nine regional hospitals, 18 family health and ambulatory surgery centers, Cleveland Clinic Florida, the Lou Ruvo Center for Brain Health in Las Vegas, Cleveland Clinic Toronto, and Cleveland Clinic Abu Dhabi. His leadership has emphasized patient care and patient experience, including the re-organization of clinical services into patient-centered, organ and disease-based institutes. He launched major wellness initiatives for patients, employees and communities. Under his leadership, Cleveland Clinic has been ranked the #2 hospital in America (U.S. News & World Report) and is one of only two hospitals named among "America's 99 Most Ethical Companies" (Ethisphere Institute).
Dr. Cosgrove received his medical degree from the University of Virginia School of Medicine in Charlottesville and completed his clinical training at Massachusetts General Hospital, Boston Children's Hospital, and Brook General Hospital in London. His undergraduate work was at Williams College in Williamstown, Mass.
He was a surgeon in the U.S. Air Force and served in Da Nang, Republic of Vietnam, as the Chief of U.S. Air Force Casualty Staging Flight. He was awarded the Bronze Star and the Republic of Vietnam Commendation Medal.
Joining Cleveland Clinic in 1975, Dr. Cosgrove was named chairman of the Department of Thoracic and Cardiovascular surgery in 1989. Under his leadership, Cleveland Clinic's heart program was ranked No. 1 in America for 10 years in a row (U.S.News & World Report).
He has published nearly 450 journal articles, book chapters, one book and 17 training and continuing medical education films. He performed more than 22,000 operations and earned an international reputation for expertise in all areas of cardiac surgery, especially valve repair. As an innovator, Dr. Cosgrove has 30 patents filed for developing medical and clinical products used in surgical environments.
Dr. Cosgrove is a sought-after speaker worldwide. He has addressed the World Economic Forum Annual Meeting at Davos, Switzerland, and the Senate Health, Education, Labor and Pensions Committee, in Washington, D.C. He is regularly quoted and featured in national magazines and newspapers, including a cover story in Time, and major articles in Newsweek, The New York Times, and The Washington Post. He has appeared on CNN, Fox News, MSNBC, NBC, CBS, "The Charlie Rose Show" on PBS, and other national media outlets. His book, The Cleveland Clinic Way: Lessons in Excellence from One of the World's Leading Health Care Organizations, was published by McGraw-Hill Education in 2014.
Recent honors include the Pritzker Foundation Endowed Chair Award, the Deming Cup Award from the Columbia School of Business, Horatio Alger Award, and Fellowship in the National Academy of Inventors. He is ranked among Modern Healthcare's "100 most powerful people in healthcare" and "most powerful physician executives." Other awards include the Woodrow Wilson Center Award for Public Service as well as Harvard Business School's Award from HBS Alumni, Cleveland, and the Humanitarian Award of the Diversity Center of Northeast Ohio.
He is a member of the Institute of Medicine (IOM) of the National Academies. He served as a member of the Veterans Administration Commission on Care (2015-2016) to evaluate veteran's access to quality health services.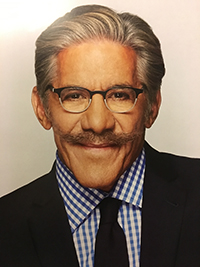 Geraldo Rivera
Moderator and Fox News Correspondent
One of media's most enduring broadcasters, Emmy and Peabody Award-winning journalist Geraldo Rivera is a Fox News Senior Correspondent and host of breaking news specials, the "Geraldo Rivera Reports." He is a rotating co-host on the FOX News Channel's hit program The Five (weekdays 5-6PM/ET) and provides regular reports and commentary on FNC's Fox and Friends, Hannity, The Kelly File and The O'Reilly Factor. He joined the network in 2001 as a war correspondent following the 9/11 attacks.
Most recently, Rivera reported from Charleston, SC on the horrific, racially-motivated massacre in the Emanuel African Methodist Episcopal Church, and on the riots that followed the death in police custody of Freddie Gray in Baltimore, MD. Deeply engaged in reporting the recent spike in urban violence, Rivera provided live coverage of the funeral of the fallen NYPD officers, Wenjian Liu, Raphel Ramos and Brian Moore. Additionally, Geraldo recently hosted hour-long specials, exposing the cushy life in prison of condemned killer Scott Peterson, the 35th anniversary of the overdose death of Elvis Presley, and on the untimely death of his longtime friend, comedian Joan Rivers. In 2009, Geraldo secured an exclusive interview with Joe Jackson, just after the death of his son Michael. Geraldo had previously interviewed the late Michael Jackson on the evening before his 2005 trial and acquittal for child molestations charges. Rivera also took part in extensive coverage of the Minneapolis bridge collapse and the aftermath of Hurricane Katrina and on many other natural and man-made disasters.
A native New Yorker outraged by the terror attacks of 9/11/01, Geraldo took a major pay cut and left CNBC's "Rivera Live" to become a FNC senior war correspondent, providing weeks of dramatic live reports from Tora Bora, Afghanistan during the initial siege on Osama Bin Laden's hideout. Geraldo returned to Afghanistan ten more times to cover Operation Enduring Freedom and later traveled to Bethlehem to cover the Israeli-Palestinian conflict live from the Church of the Nativity siege in Bethlehem. He also covered the Iraqi elections from Baghdad and did a total of eleven extended assignment in Iraq, riding out of the country on what all expected would be America's last military convoy leaving Iraq in 2011. One of his favorite live television moments came on the May 1, 2011 when Rivera anchored FNC's coverage of the successful raid that took down Osama bin Laden.
Before becoming a member of the original cast of ABC's "Good Morning America," Rivera presented the first television broadcast of the infamous Abraham Zapruder film of the assassination of President John Kennedy as host of ABC's "Good Night America." He then began an eight-year association with ABC's "20/20" as an investigative reporter. One of his hour-long reports, "The Elvis Cover-Up" was for more than two decades "20/20's" highest rated shows. In 1987, Geraldo began producing and hosting "The Geraldo Rivera Show" for 11 years. In 1998, he hosted a series of investigative specials on NBC.
The winner of the 2000 Robert F. Kennedy journalism award (his third) for his NBC News documentary on "Women In Prison," and the Scripps Howard Foundation national journalism award for "Back to Bedlam," Rivera has received more than 170 awards for journalism, including the prestigious George Foster Peabody Award, three national and seven local Emmys, two Columbia-DuPont and two additional Scripps Howard Journalism Awards. Rivera is a veteran foreign correspondent who has been on the frontlines in virtually every international conflict since 1973. He has expertise in the Afghanistan region, covering the international drug wars of tribal territories in both Pakistan and Afghanistan. His vast war experience has spanned the violent coup in Chile and the Yom Kippur War to the civil wars in Guatemala, the Philippines and Nicaragua as well as the ethnic conflicts in Lebanon (1980-83) and Bosnia and Kosovo (1998-1999). In 2000, he went to Colombia to cover the country's civil war, penetrating deep into the heart of rebel-held "Farc-landia."
Prior to joining Fox News, Rivera served as host of CNBC's number-one rated prime time show, "Rivera Live," where his critically-acclaimed coverage of the O.J. Simpson civil trial verdict set an all-time CNBC ratings record.
An avid sailor who circumnavigated the globe, skippered four Marion to Bermuda races and took his boat "Voyager" 1,400 miles up the Amazon River, Rivera is a graduate of the University of Arizona and Brooklyn Law School and is the author of seven books, including two best sellers, "Exposing Myself" and "His panic." He is a philanthropist who donates and raises millions to aid various causes including education and the care and treatment of the autistic. He is married to the former Erica Michelle Levy and has five children.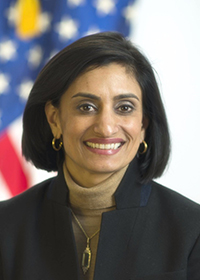 Seema Verma
Administrator of the Centers for Medicare and Medicaid Services
Ms. Seema Verma was sworn in as the 15th Administrator of the Centers for Medicare and Medicaid Services on March 14, 2017. She brings deep experience in healthcare policy, Medicaid, insurance, and public health to her role at CMS. Ms. Verma is committed to empowering patients to take ownership of their healthcare and ensuring they have access to the resources they need to make informed decisions.
For more than two decades, Ms. Verma has guided healthcare policy in the public and private sector. She has worked with states to build flexibility into their Medicaid programs to help them meet the diverse needs of their unique populations. As the architect of the historic Healthy Indiana Plan, she helped create and implement the Nation's first consumer-directed Medicaid program.
Continuing her efforts to improve health outcomes for all Americans, Ms. Verma is working toward a new era of state flexibility and local leadership at CMS. She aims to reduce burdensome regulations so doctors and providers can focus on providing high quality healthcare to patients. She also supports implementing innovative solutions that will improve healthcare quality, accessibility, and outcomes for states, while driving down costs.
Administrator Verma completed a Master's degree in Public Health with a concentration in health policy and management from Johns Hopkins University and a Bachelor's degree in Life Sciences from the University of Maryland. Previously she was the President, CEO, and founder of SVC, Inc., a national health policy consulting company.
Event Archives