Overview
Overview
Immunity disorders in children
Inborn error of immunity (IEI) disorders are caused by congenital (genetic) defects in your child's immune response. This happens when errors in your child's genetic code give them a defective immune system. This could mean they can easily get infections, autoimmune or autoinflammatory problems and allergy and skin issues. They also have a greater chance to develop conditions like cancer.
Although IEIs are considered rare diseases, and defects in individual genes may be infrequent, they can affect a considerable number of individuals. Children with these genetic conditions are often seen by more than one type of healthcare provider. That's because their symptoms might affect more than one area of their body.
Getting treatment at Cleveland Clinic Children's
Comprehensive care: We're the only program in Northeast Ohio that provides access to a multi-specialty team including providers from hematology, oncology, allergy and immunology, gastroenterology, rheumatology, dermatology and genetics.
Top-tier technology: Our genetics team has access to state-of-the-art genetic testing technology. This includes next generation sequencing (NGS) panel, whole exome and genome sequencing. We can provide targeted/biologic therapies based on the genetic defects and, for select patients, we offer hematopoietic stem cell transplantation.
Collaborative research: Our team is actively engaged in the research community and works collaboratively with other centers across the United States. Your child will have access to clinical trials and innovative treatments and technologies.
What We Treat
What We Treat
At Cleveland Clinic Children's, we diagnose and treat all types of inborn error of immunity disorders. These can include:
Autoimmune lymphoproliferative syndrome (ALPS).
Hemophagocytic lymphohistiocytosis (HLH).
Evans syndrome.
Combined immunodeficiency with autoimmunity/autoinflammatory symptoms.
Common variable immunodeficiency (CVID) and CVID-like issues.
Immune dysregulation, polyendocrinopathy, enteropathy, X-liked (IPEX) and IPEX-like problems.
Periodic fever syndromes and other autoinflammatory syndromes.
Refractory rheumatologic conditions.
Very early onset inflammatory bowel disease.
Autoimmune enteropathy.
Refractory or severe atopic diseases.
Our Team
Our Team
Pediatric Hematology/Oncology and BMT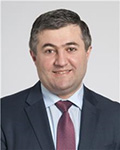 Rabi Hanna, MD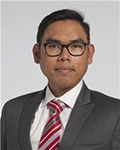 Harry Lesmana, MD
Pediatric Allergy & Immunology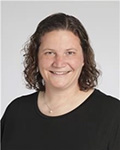 Leigh-Ann Kerns, MD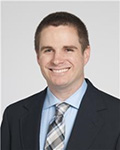 John McDonnell, MD
Pediatric Dermatology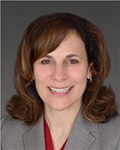 Joan Tamburro, DO
Pediatric Gastroenterology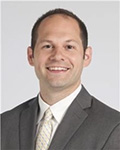 Jacob Kurowski, MD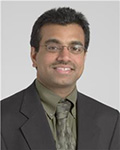 Kaddakal Radhakrishnan, MD
Pediatric Rheumatology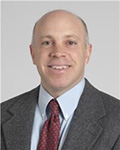 Andrew Zeft, MD
Genetics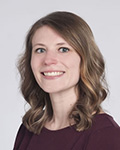 Alexandria Haseley, MS, LGC
Research
Research
If your child should need a stem cell transplant, our partnership with the Cleveland Clinic Cancer Center, gives them access to promising new therapies offered only in research studies. These studies are called clinical or therapeutic trials. They may involve gene therapy and new conditioning treatments. There might also be options for children who don't have good donor choices for stem cell transplants. Our patients also have access to biologic or targeted therapies offered through various clinical trials.
Cleveland Clinic Children's belongs to the North American Immuno-Hematology Clinical Education and Research (NICER) Consortium. This organization serves as a platform for collaborative research efforts in the area of immunohematology and other immune dysregulation disorders.
Appointments
Appointments
Patients of the Immunohematology and Immune Dysregulation Clinic are seen at Cleveland Clinic main campus:
Cleveland Clinic Children's Outpatient Center
8950 Euclid Ave.
R Building
Cleveland, OH 44195
216.427.9045 (fax)
To make an appointment, please call 216.444.5517.
Questions
Any questions? Please email Immunohematology@ccf.org.