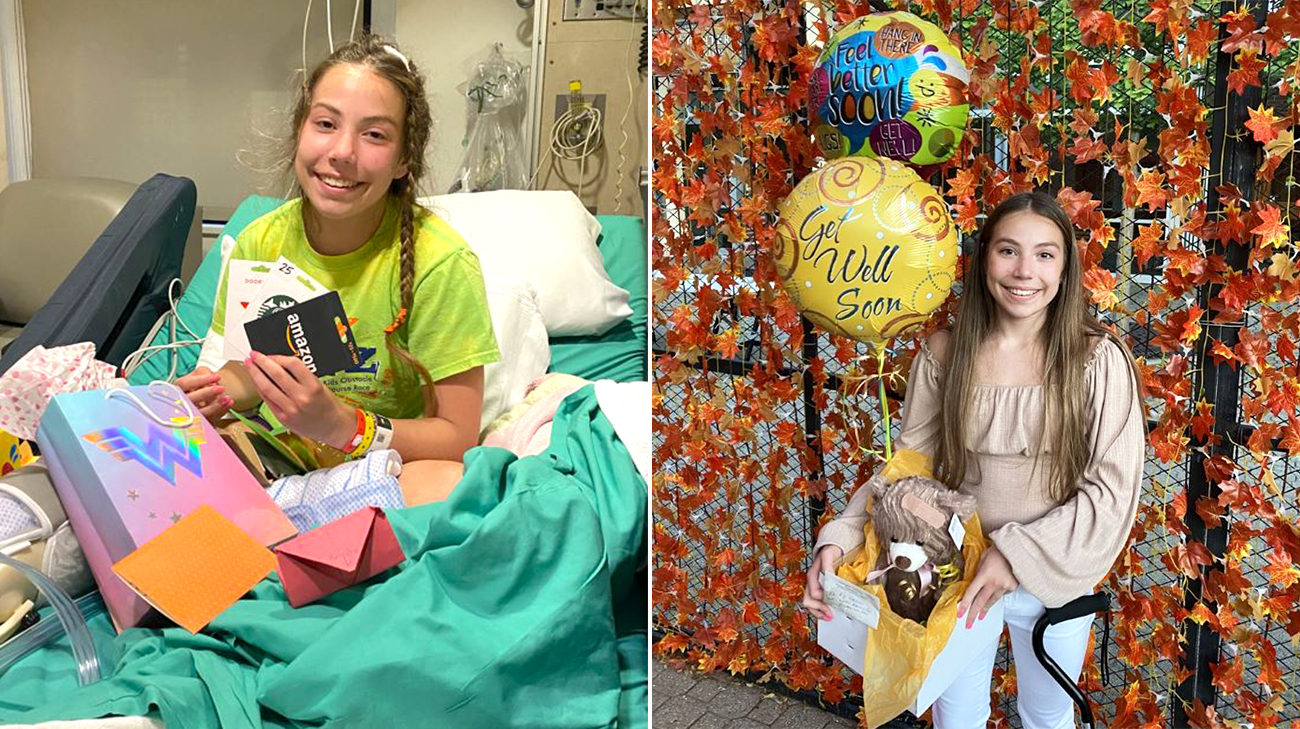 Getting her driver's license when she turned 16 years old was a milestone Isabella Allen never thought she would be able to reach after being diagnosed with epilepsy. But with proper treatment, the ambitious gymnast is now driving herself to school each morning.
"Getting my license is a big accomplishment," says Isabella. "If you told me two years ago this would happen, I'd be very shocked."
Looking back, Isabella vividly remembers when she had her first seizure. She recalls it happened in the fourth grade during class.
"Ironically, we were reading this story, and someone asked our teacher what trembling meant. Then all of a sudden, I started having a seizure," says Isabella. "I screamed for help because I didn't know what was happening."
Isabella's mom, Louise, was in shock when she found out. Louise says there wasn't any family history of seizures or warning signs something like this would happen.
"When the nurse told me Isabella had a seizure, I thought she had called the wrong family. I'm thinking, my daughter doesn't have seizures," says Louise.
Isabella was ultimately diagnosed with epilepsy at 9 years old. Epilepsy is a brain disease where nerve cells don't signal properly, which causes seizures. Seizures are uncontrolled bursts of electrical activities that change sensations, behaviors, awareness and muscle movements.
"It varied how often Isabella would have seizures. Starting out, she'd have one maybe every couple of months," says Darrell, Isabella's father. "But then it eventually progressed to her having an episode at least once a month. There would be times when she might have nine seizures in a day."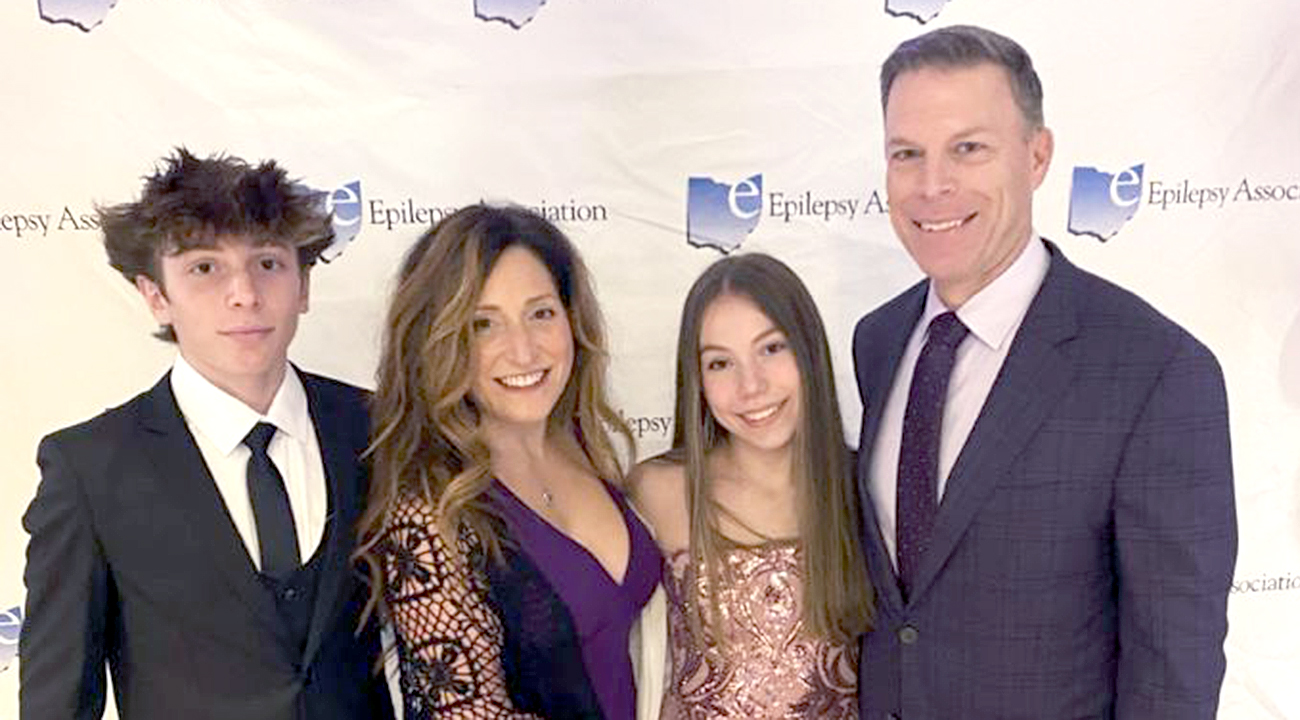 Isabella with her brother, mom and dad at the Epilepsy Association Gala, the event where they met her pediatric epileptologist, Dr. Elia Pestana Knight. (Courtesy: Louise Allen)
In search to find the right doctor for their daughter, Darrell and Louise attended an epilepsy fundraising event where they met Elia Pestana Knight, MD, a pediatric epileptologist at Cleveland Clinic Children's. Wanting more specialized care for their daughter, they made an appointment with her.
"Dr. Pestana Knight was very energetic from the start and listened to Isabella's story. She worked with us to get her on track with medication," says Louise.
Throughout this time, Isabella continued competing in gymnastics – something she started when she was 3 years old. The medications were keeping her seizures at bay for a while but over time, she started having them again. From school to gymnastics practice, seizures were impacting her daily life. She started suffering from anxiety, wondering when her next seizure would be.
"I never had anxiety before these seizures. Since the first one happened at school, other kids were scared of me," says Isabella. "Everyone was still too young and didn't understand what was happening. I was in the same boat as all of them honestly. I was just as confused."
Since Isabella's seizures were taking a toll on her quality of life, they began looking at other treatment options. To identify if she would be a good candidate for surgery, her care team used advanced imaging technology to find the potential cause of her seizures.
"Isabella had to go through a 7-tesla MRI, which she had to be very, very still for. Even being so young, she was able to accomplish that. We were able to pinpoint the lesion we believed was causing her seizures somewhat early in the course of her disease," says Dr. Pestana Knight.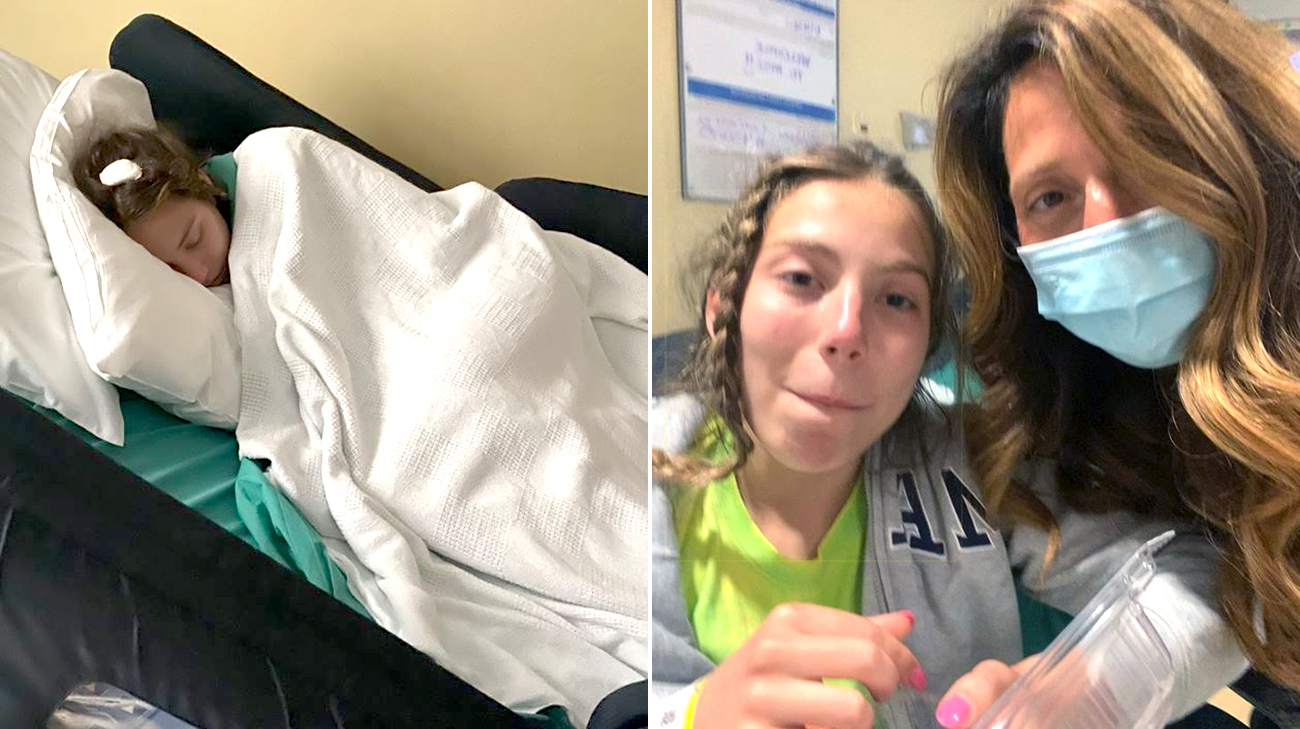 While recovering in the hospital after surgery, and throughout her health journey, Isabella's family has remained by her side. (Courtesy: Louise Allen)
A 7-tesla (7T) MRI is much more powerful than the standard diagnostic test, the 3-tesla (3T) MRI. Its high-definition imaging technology produces sharper images with potentially better detection and visualization of lesions and other malformations in the brain.
Using the 7T MRI, they discovered a small malformation in Isabella's brain. Her care team thought Isabella would be a good candidate for robotic-assisted stereotactic laser ablation, which is a minimally invasive procedure used to destroy lesions in the brain that cause seizures. Isabella's family agreed this would be the best course of action because of the severity of her condition at the time.
"My seizures were becoming more and more frequent. Each month, I had what I'd call my seizure day. I would wake up, have a seizure, and then continue to have them throughout the day. I just wanted the seizures to be gone," says Isabella.
Darrell adds, "I was very confident in the physicians, and the results of other patients who underwent this procedure were promising. I wanted Bella to have as normal of a life as possible, and if this was going to give us that opportunity, I was all for it."
Almost five years after her first seizure, Isabella underwent the surgery at 14 years old. Neurosurgeon William Bingaman, MD, performed the operation in May 2022. Isabella has remained seizure free since then but does have some weakness in her right leg. That's because the lesion on her brain believed to have been causing her seizures was close to her motor cortex.
Over time, her leg strength has improved, first through an inpatient rehabilitation stay at Cleveland Clinic Children's Hospital for Rehabilitation, and then ultimately through outpatient physical therapy with Courtney Petrone at Cleveland Clinic Akron General Health and Wellness Center. Throughout her recovery, Isabella has continued to participate in gymnastics.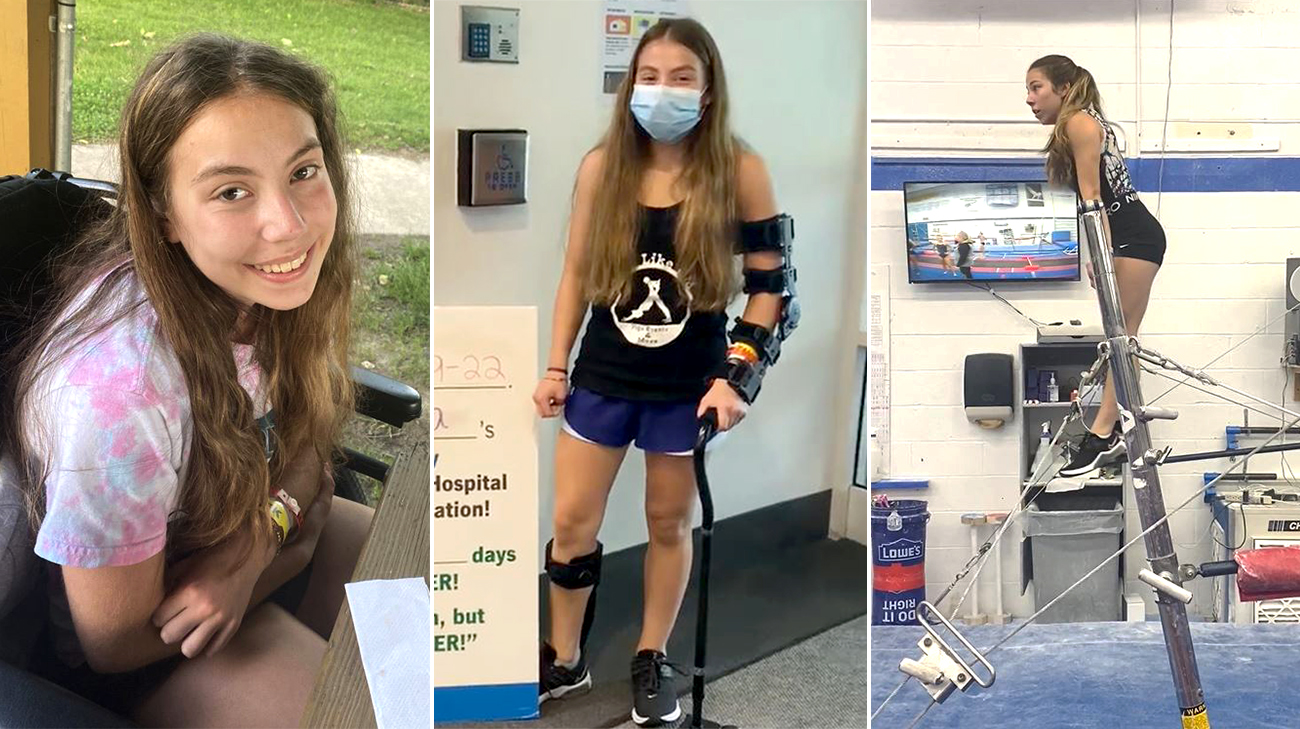 Isabella's leg weakness has improved through physical therapy, and she continues to do gymnastics. (Courtesy: Louise Allen)
"Gymnastics has been a big outlet and source for me to improve my strength. It's been really helpful in my recovery," says Isabella.
No longer having to worry about seizures in the foreseeable future, Isabella is enjoying her junior year of high school and has plans to continue her education to become a doctor. Since undergoing surgery, she's also been able to get her driver's license.
"I've always wanted to be able to drive, and that's one of the biggest reasons why I wanted the surgery. I didn't want my seizures to stop me from getting my license and being independent in the future," says Isabella.
Dr. Pestana Knight adds, "Isabella's attitude has been key to her success. She didn't let living with seizures deviate her from her goals."
Through sharing her story, Isabella and her family aim to provide hope to others who may be struggling with epilepsy. And while Isabella stresses the importance of remaining positive, Dr. Pestana Knight urges patients with epilepsy to find the right care team.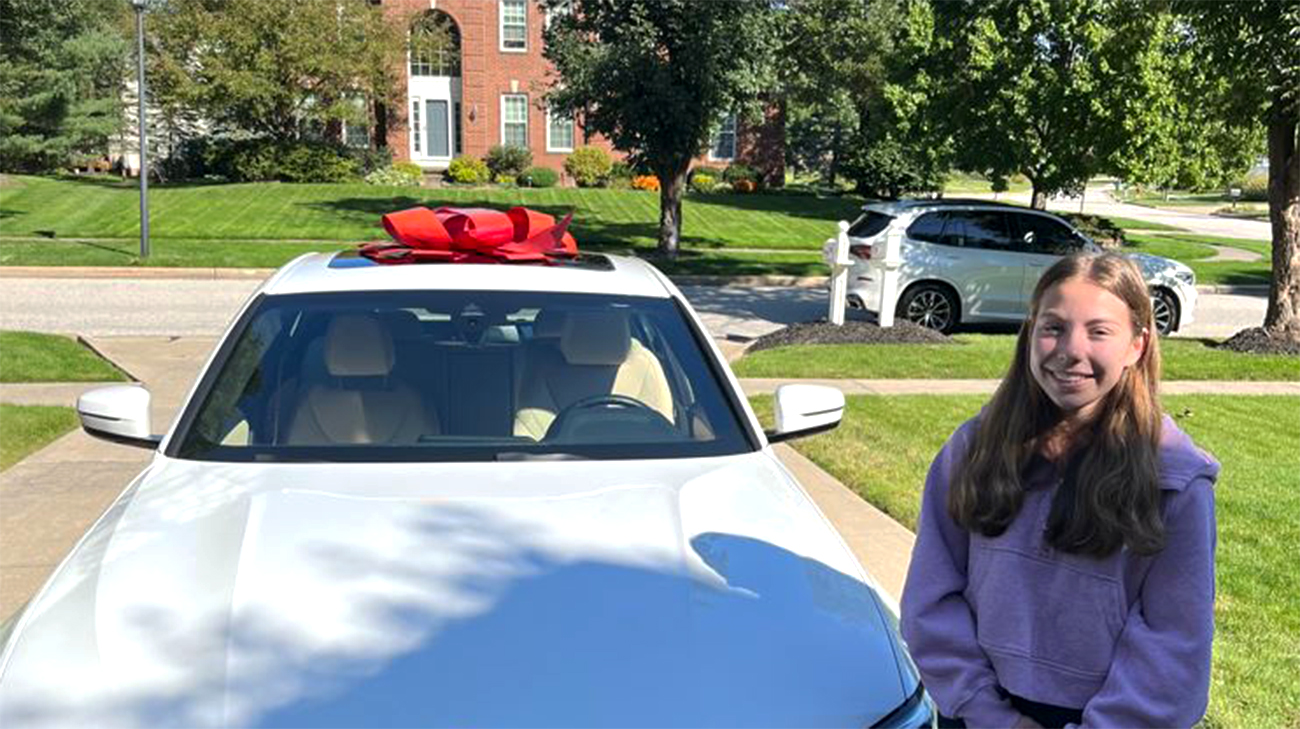 Through finding the right care for her epilepsy, Isabella has been able to accomplish one of her biggest goals – getting her driver's license. (Courtesy: Louise Allen)
"It's crucial families seek care from a pediatric epilepsy center where they can meet with epileptologists and surgical teams that can give them recommendations appropriate to their type of epilepsy. Intervening early can change a patient's life," says Dr. Pestana Knight.
Isabella adds, "Try to find ways to stay positive. I feel like it's easy to let this condition control your life, but there is help out there."
Related Institutes: Neurological Institute, Cleveland Clinic Children's
Patient Stories
Patient Stories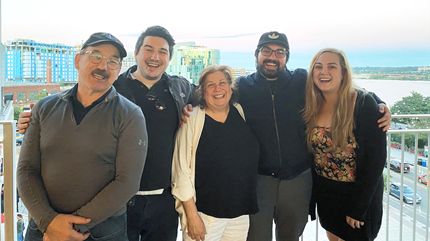 Nov 22, 2023
"I was truly blessed to be with the doctors and the entire cardiac surgery team. They saved my life."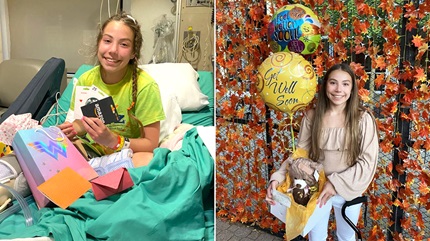 Nov 16, 2023
"I wanted the surgery because my seizures were becoming more and more frequent. I would wake up, have a seizure, and then continue to have them throughout the day. I just wanted the seizures to be gone."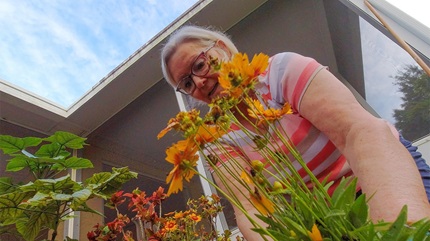 Nov 15, 2023
"I was very fortunate they found the tumor when they did."