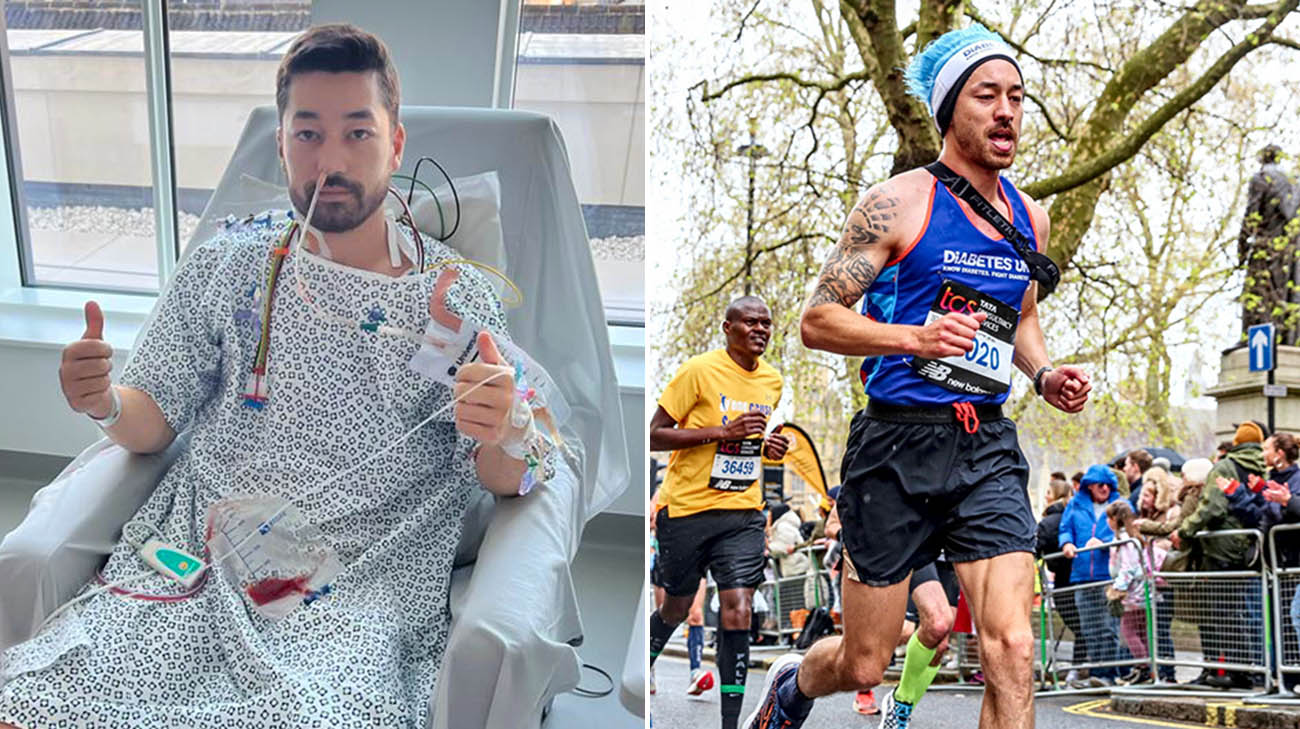 Fitness enthusiast, 32-year-old Freddie Barber was flooded with emotions when he completed the 2023 London Marathon. Taking in the last 8kms of the run, he felt overwhelmed by the crowds of people cheering, the aura of positivity around each runner's purpose and the amount of charities being supported. It brought Freddie a great sense of gratitude raising funds for Diabetes UK after he was affected by a rare pancreatic neuroendocrine tumour that caused severe low blood sugar.
Freddie first began noticing symptoms he suspected were linked to hypoglycaemia or low blood sugar in early 2022. He recalls an incident at a football game when he started experiencing double vision and confusion. At halftime, he completely forgot why he was waiting in a queue.
His suspicion was these symptoms might be associated with social settings where he may have had a few drinks, had not eaten enough, or be linked to excessive exercising. Over time, Freddie became increasingly aware the episodes were becoming more frequent.
After researching, he felt his symptoms were likely caused by low blood sugar (commonly associated with diabetes, including symptoms such as shakiness and confusion). Missing meals can increase these side effects, particularly when followed by exercise. The immediate treatment for hypoglycaemia is to consume food or drink that contains sugar, so Freddie took to carrying packs of sweets around with him as a precaution.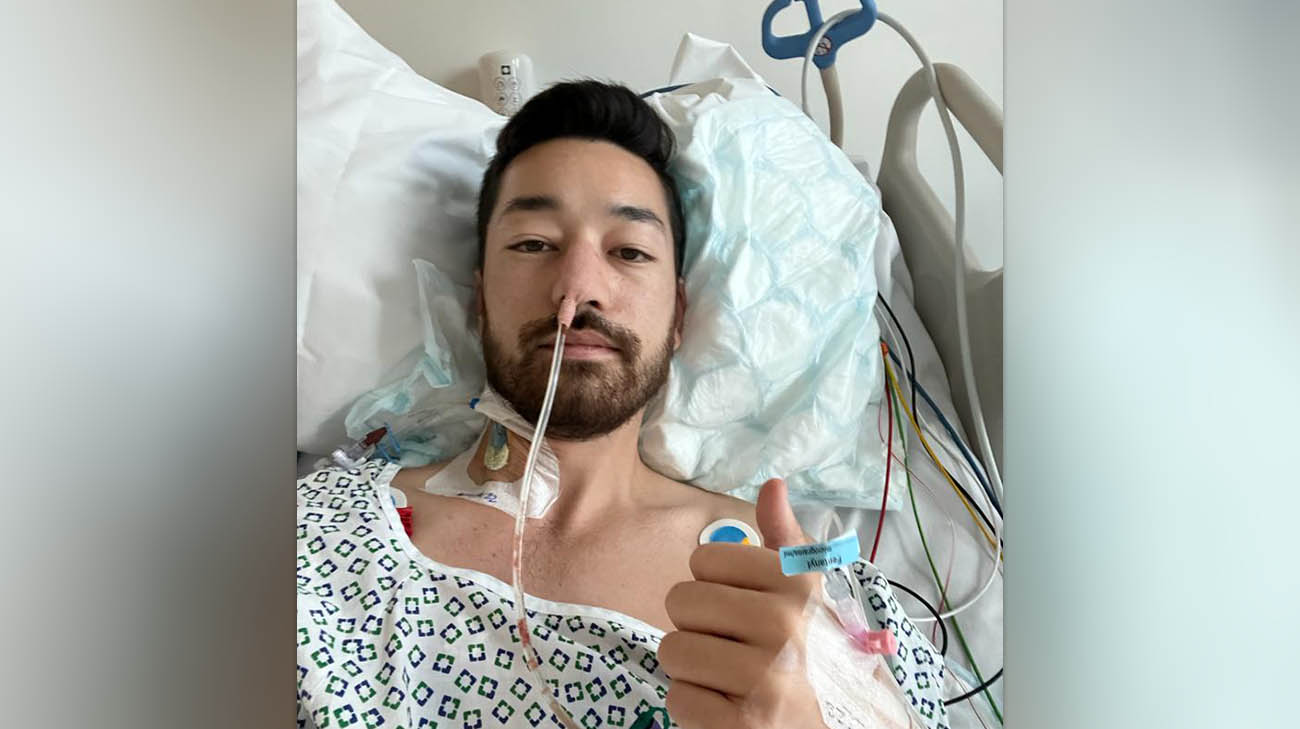 Freddie received care at Cleveland Clinic London following a hypoglycaemic coma he experienced at a friend's wedding days prior. (Courtesy: Freddie Barber)
It was at a friend's wedding in Italy during the summer of 2022 things took a turn for the worse, culminating in Freddie going into a hypoglycaemic coma.
"The day before the wedding we spent all day on the beach, and I'd exercised in the morning and went to bed at midnight," he recalls. "I was meant to wake up for the ushers' lunch the following day, but when my friends came into my hotel room at 4 p.m. they couldn't wake me. Luckily, they understood the situation, acted quickly, gave me fizzy drink, and it was this that eventually brought me round."
Once back in the UK, Freddie was referred to Professor Barbara McGowan, a consultant in Diabetes and Endocrinology at Cleveland Clinic London, who specialises in treating hormones and metabolic problems.
"I saw Freddie in the outpatient clinic late on a Friday night following his severe episode in Italy," Professor McGowan explains. "Several conditions can present with similar symptoms including epilepsy, reactive hypoglycaemia or an insulin-secreting tumour such as an insulinoma, so it was important to establish exactly what was happening and why."
Freddie returned to hospital the next day without eating breakfast so Professor McGowan and her care team could assess him. "His blood sugars were extremely low, and more worryingly, was that he felt okay. He had clearly been managing this for a very long time and his body had already developed 'hypoglycaemia unawareness' and adapted to not reacting to such low blood sugar levels," says Professor McGowan.
Freddie's levels were 2.5 mmol/L. Most people who drop below 3.0 mmol/L would feel very ill. After processing his results, Professor McGowan immediately scheduled him for a supervised 72-hour fast.
Freddie was referred through the hospital's Acute Admissions Unit (AAU) which offers rapid assessment and 24/7 care as well as access to advanced diagnostics and testing for patients in need of acute or urgent medical attention.
In healthy individuals, if blood sugar levels are low, insulin levels in the blood should be low or suppressed. In Freddie's case, Professor McGowan explains she suspected an insulinoma and was expecting to find inappropriately elevated insulin levels to explain the hypoglycaemia. However, this wasn't the case, indicating another reason for Freddie's low blood sugar. The fast also showed that in a few hours blood sugar levels dropped from low to critically low levels.
Further testing revealed Freddie had a pancreatic neuroendocrine tumour in his pancreas, which was secreting an insulin-like hormone, leading to low blood sugar levels. Freddie underwent a 6-hour procedure to remove the lesion.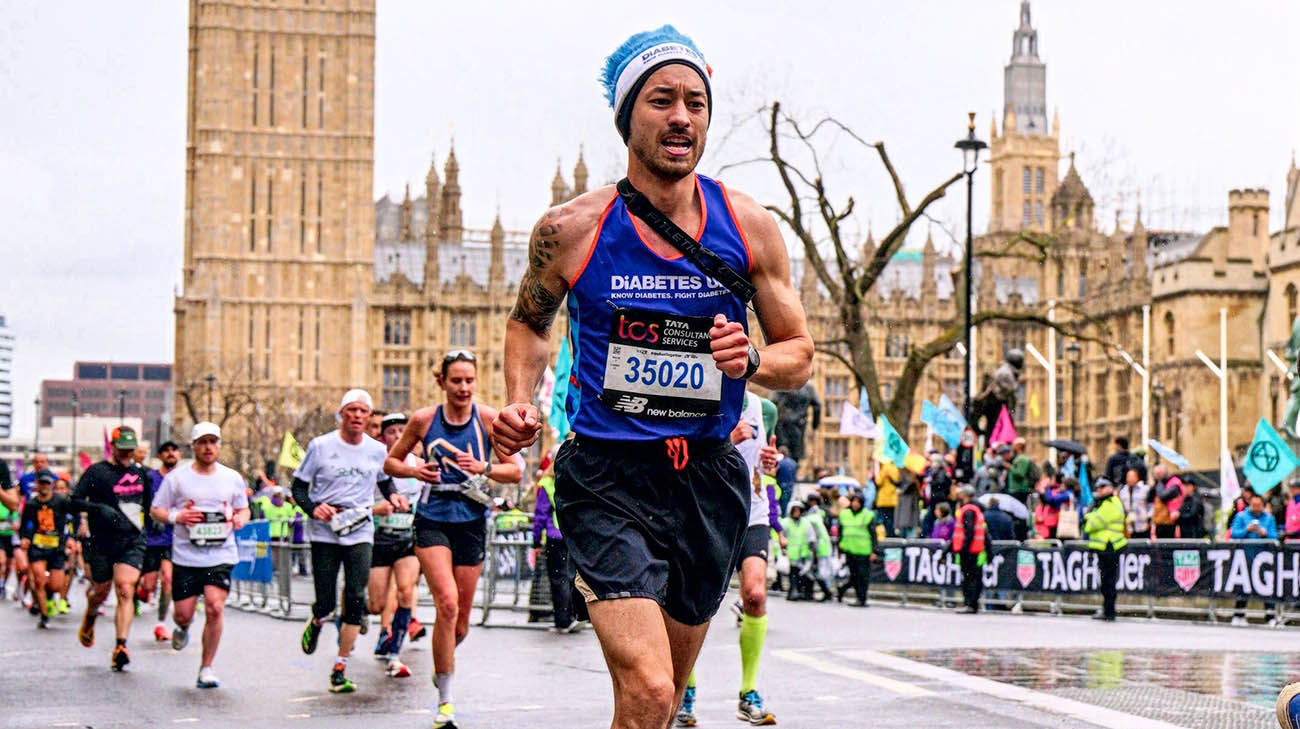 Freddie participated in the 2023 London Marathon on behalf of Diabetes UK. (Courtesy: Sportograf)
The surgery was successful and performed without complications. Over the next few days, Freddie spent time in the ICU and continued recovering on the ward. Fortunately, his blood sugar levels returned to a healthy range once the tumour was removed.
Two months later, Freddie was back to work. Seven months on, he says he's back to full health. "I'm extremely thankful for everyone who cared for me when I was in quite a vulnerable state," says Freddie.
With his health back on track, Freddie participated in the 2023 London Marathon on behalf of Diabetes UK. He crossed the finish line in an inspirational 3 hours and 14 minutes. "While I didn't have or develop diabetes, I wanted to support the organization because I experienced some of the debilitating effects of irregular blood sugar levels, which impacts many people with the condition."
Professor McGowan adds, "The tumour Freddie had was rare and can often be missed for many years, especially in young people. Freddie was extremely lucky. Although his body was compensating, by acting quickly, his friends most certainly helped save his life."
"When I hear friends or family having health concerns, I tell them it's important to get things sorted right away," says Freddie. "It's definitely something I've carried with me from my health journey. I was lucky to be referred to a brilliant endocrinologist, and I'm so grateful I was able to get care as quickly as I did."
Related Institutes: Digestive Disease & Surgery Institute
Patient Stories
Patient Stories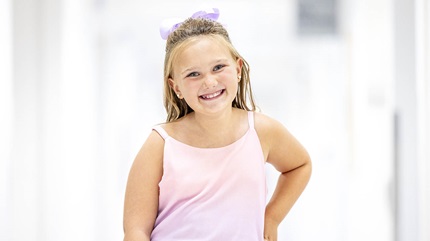 Sep 22, 2023
"This wraps up a chapter in her life we hope we never have to reopen. Audrey handled everything like a champ, and we are so grateful and proud."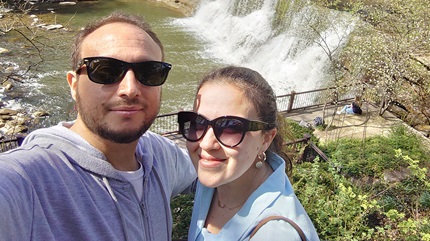 Sep 18, 2023
"Besides my first transplant, I've had other noninvasive surgical procedures, and I needed pain medication for all of them but not this time."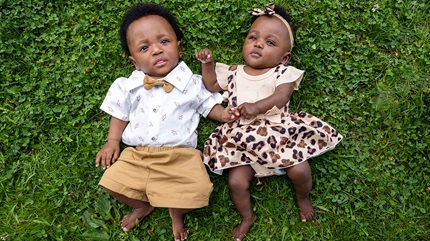 Sep 15, 2023
"Thinking about everything Kimyah and DJ have been through, it was hard to imagine us ever getting to this point. It was unclear if they would be able to do anything by themselves. Now, they're trying to do everything by themselves."